America's Leading Gay News Source
Kiddie craze
Editor's note: This is the third of a five-part series on holiday gift-giving ideas. We'll explore gift ideas in several categories. Up next week: home decor.
Kinect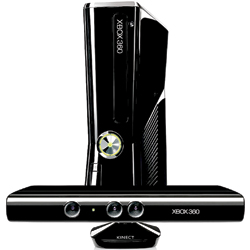 Probably the most highly anticipated gift of the holiday season, the Kinect for Xbox 360 is the new controller-free, motion and voice sensing system that promises to get the whole family off the sofa and dancing, racing cars and playing sports. Forget what your mom said about no playing ball in the house. ($149.99 at Best Buy)
Call of Duty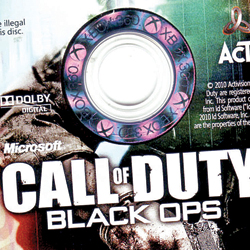 If the game lover in your family didn't buy it as soon as it was released, it's about time to get them Call of Duty: Black Ops, the newest in the incredibly successful series of warfare games. It's a must have this year for any console or PC. ($54.96 from Amazon)
Toy Story 3 DVD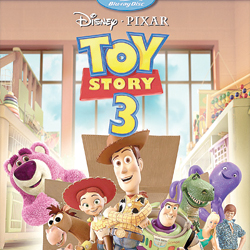 Some of Disney and Pixar's most memorable characters are back in a new adventure that had audiences in tears and uproarious laughter. For a good-hearted good time, pick up a copy of Toy Story 3, available in Blu-ray and DVD. ($19.99 from Amazon)
Taylor Swift CD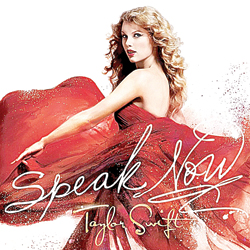 Chances are the tween in your family has already bought a copy of country superstar Taylor Swift's third studio album, "Speak Now" (Big Machine Records) but do they have the Target Deluxe Edition featuring additional tracks, remixes and 30 minutes of video? (Only at Target for $16.99)
Leapster Explorer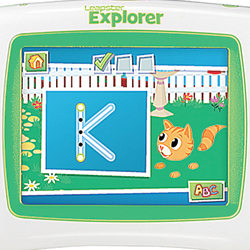 For the little ones, about ages 4 to 9, consider the Leapster Explorer from Leapfrog. This hand-held, touch screen game system is a great way to get them learning and having fun at the same time and includes online activities. The educational games teach everything from spelling to math and parents, you can track your child's progress online. ($69.99 from Toys R Us)
Crayola Beginnings Color Me A Song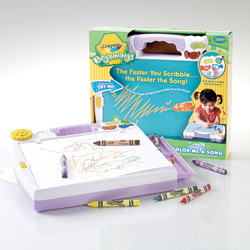 The budding artiste in the family will appreciate the Crayola Beginnings Color Me A Song. This new toy lets your child control create music as they color, the faster they color, the faster the tune. They can even change the instrument and style of music, from country to rock, salsa and swing. ($17.99 from Crayola)
Bop It Bounce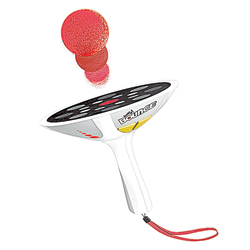 Say goodbye to the paddle with a ball attached by a string, and say hello to Bop It Bounce. This new toy challenges kids through six levels of ball bouncing, and if it continues in true Bop It tradition, should keep determined kids entertained for hours. ($19.99 Toys R Us)
Scrabble Flash Cubes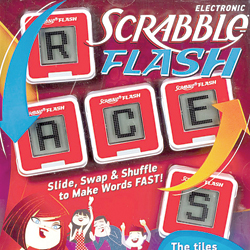 Finally, Hasbro has reinvented its classic Scrabble game into an electronic and portable version that seems just fast paced enough to entertain today's kids. With Scrabble Flash Cubes, players aged 8 and up must rearrange the lettered cubes to form words. It's classic educational fun with a modern twist. ($20 on Amazon)
"Just Dance 2″ for Wii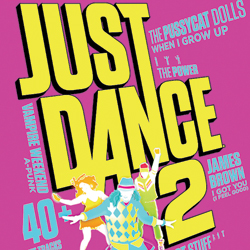 Just Dance 2 for Nintendo Wii is making a splash with kids of all ages. This installment contains better movement recognition than its predecessor and more than 40 songs, including many contemporary hits, for kids to get up and groove to. ($39.99 from GameStop)
"Assassin's Creed"
"Assassin's Creed: Brotherhood" is the third installment of the critically and player-acclaimed series of games for PS3 and Xbox 360. Suited for older teenage gamers, this chapter includes more weapons, multiplayer modes and interaction with real historical characters like Leonardo Da Vinci. ($59.99 from GameStop)
"Glee" CDs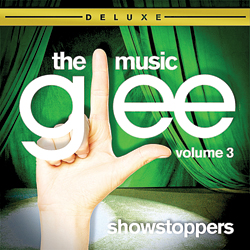 With nine CDs to choose from, you should have no trouble finding a suitable gift for your favorite Gleek. The catchy covers from the incredibly popular show are captured on albums, such as "Glee: Best of Season One," which includes a bonus karaoke CD. Look for this one online, though, as it's only available in the UK. ($24.29 on Amazon)
Harry Potter box set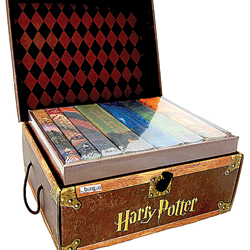 They've seen all the movies at midnight premiers dressed as their favorite characters, but have your kids read the books that started the phenomenon? Those who need to catch up and hardcore fans will love the Harry Potter Hardcover Boxed Set that includes all seven  books. Make sure they finish before the final movie comes out. ($114.07 from Barnes & Noble)
"Diary of a Whimpy Kid"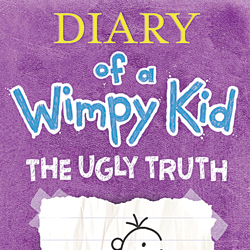 Currently the bestselling children's book, Diary of a Wimpy Kid: The Ugly Truth (the fifth book in the popular series) is the perfect gift for your 8-12 year old book lover. Kids will relate to the main character as he settles a fight with his best friend and contemplates his upcoming puberty. After they've read all the books, check out the movie that was released earlier this year. ($7.67 from Barnes & Noble)
HRC store clothes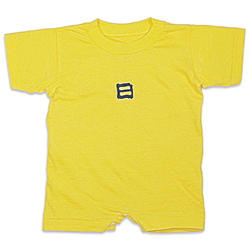 Help support Human Rights Campaign's fight for LGBT equality by visiting their store at 1633 Connecticut Avenue and browse their selection of kids clothing promoting equality. They've got something for kids of all ages, including this adorable baby romper. ($14 from HRC Store)
Items from Pulp
If you want to support local gay-owned shops, check out Pulp at 1803 14th Street in Washington for "I Love My Dads" onesies — perfect for Pride — or kid-friendly gay books such as "King and King."
We welcome your thoughtful, respectful comments. Please read our 'Terms of Service' page for more information about community expectations.
Comments from new visitors, flagged users, or those containing questionable language are automatically held for moderation and may not appear immediately.
© Copyright Brown, Naff, Pitts Omnimedia, Inc. 2014. All rights reserved.