America's Leading Gay News Source
Business Directory
Argent Heating and Cooling, LLC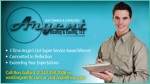 Quality Heating and Cooling Products. We sell, install and service a comprehensive selection of heating and cooling systems, including: furnaces/boilers, air conditioners, heat pumps, radiant floor heating / snow melt systems, hydronic heating and high velocity duct systems.
Send Message to listing owner
Argent Heating and Cooling, LLC
© Copyright Brown, Naff, Pitts Omnimedia, Inc. 2014. All rights reserved.