we're a part of the UFMCC denomination committed to living out loud for Christ with a special ministry for the GLBT community in the Richmond Metro Area, but always open to ALL God's people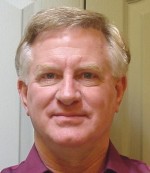 "The most beautiful ceremony I have ever seen ..."

Positive and Uplifting

Personal, Warm and Engaging

Christian
Catholic (including divorced)
All Faiths
Spiritual
"Not Religious"

Three of the hundreds of Thank You letters Jim has received:

"We can't even come close to thanking you enough for the beautiful,
loving ceremony you conducted on our wedding day. With all the details
to attend to, we had almost lost sight of the real reason for the day.
But your inspirational - and, most of all, real - ceremony centered
us, and grounded us, in a way we never thought possible."

"We want to thank you for a truly inspiring wedding ceremony. It was
everything we had hoped for and more. You spoke what we felt in our
hearts, yet had never quite voiced ourselves. Thank you for
everything. Our family and friends were all very deeply moved and have
commented time and again that it was the most beautiful ceremony they
had ever been to."

"We wanted to thank you for making our special day that much more
special. Your homily was truly inspirational and had us and the
audience not only captivated, but in another place, which was exactly
what we wanted, but thought was not possible. We have been to several
weddings over the last year or two and no priest or officiant has been
better received. We can't tell you how many people have come up and
asked us where we found you and raved how absolutely inspirational the
ceremony was. People who had long turned their backs on organized
religion came up and said, "Man, that guy had me on the edge of my
seat, hanging off of every word that he uttered. I just wanted to hear
what he was going to say next." ... You truly made our special day that
much more perfect, and we could not have asked for more."