America's Leading Gay News Source
American Plant
Did you procrastinate? Don't fret — options abound in D.C.!
December 21, 2013 |
Comments Off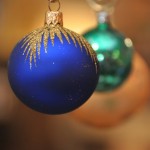 Stuck on gift ideas? You can't go wrong helping somebody give the home a festive flair
November 29, 2012 |
1 Comment

The second installment of our five-part gift guide focuses on D.C.-area shops
December 1, 2011 |
Comments Off
© Copyright Brown, Naff, Pitts Omnimedia, Inc. 2014. All rights reserved.