America's Leading Gay News Source
Benjamin Todd Jealous
Benjamin Todd Jealous described marriage as the "civil rights issue of our times."
May 21, 2012 |
7 Comments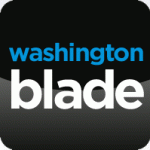 Jerome Hunt looks at the good and bad at the first-ever NAACP LGBT town hall last week.
August 2, 2011 |
3 Comments
© Copyright Brown, Naff, Pitts Omnimedia, Inc. 2014. All rights reserved.