America's Leading Gay News Source
Cate Blanchett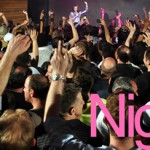 Dozens of events this weekend and in the coming week to keep you very busy!
August 19, 2011 |
1 Comment

Blanchett and co. delight in Chekhov adaptation
August 11, 2011 |
Comments Off
McNally pays tribute to Albee, his ex, at Helen Hayes Awards
April 8, 2010 |
Comments Off
© Copyright Brown, Naff, Pitts Omnimedia, Inc. 2013. All rights reserved.