America's Leading Gay News Source
Cornel West
Marchers demanded President Obama and others do more to combat HIV/AIDS
July 22, 2012 |
2 Comments
The Rev. Al Sharpton is among those expected to speak at an AIDS march later this month.
July 12, 2012 |
Comments Off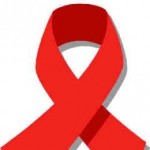 Thousands of people expected to participate in a protest march on Washington on July 24 to coincide with the 19th International AIDS Conference
July 3, 2012 |
Comments Off
© Copyright Brown, Naff, Pitts Omnimedia, Inc. 2014. All rights reserved.