America's Leading Gay News Source
D.C. Swing!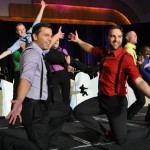 Different Drummers' swing outfit has concert planned, Team D.C. hosts party and more
December 13, 2012 |
Comments Off

Different Drummers are taking a new approach to their holiday concert
December 8, 2011 |
Comments Off
© Copyright Brown, Naff, Pitts Omnimedia, Inc. 2014. All rights reserved.