America's Leading Gay News Source
Eric Schneiderman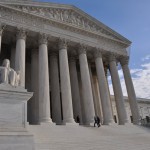 Brief comes ahead of expected introduction of Del. marriage bill
February 28, 2013 |
Comments Off

NY joins a Federal DOMA challenge, SLDN calls for executive order barring discrimination in military, Apple ends partnership with anti-gay site, and more.
July 28, 2011 |
Comments Off

Before the ink dried on many of the first marriage licenses for same-sex couples in New York, the Attorney General jumped into a Federal case against DOMA
July 26, 2011 |
1 Comment
© Copyright Brown, Naff, Pitts Omnimedia, Inc. 2014. All rights reserved.