America's Leading Gay News Source
EU
Target gives Frank Ocean the cold shoulder, an openly gay civil rights pioneer passes, gay rights EU entry criterion, Netherlands offers gays asylum, and NEW MADONNA!
July 16, 2012 |
Comments Off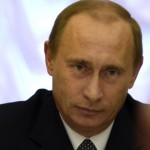 Jason Alexander says sorry, Gov. Walker's son said some anti-gay things on Facebook that are resurfacing, and more
June 4, 2012 |
Comments Off
© Copyright Brown, Naff, Pitts Omnimedia, Inc. 2014. All rights reserved.