America's Leading Gay News Source
Grease

'Grease' icon on music, cancer awareness and her career
September 1, 2011 |
Comments Off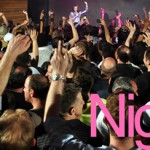 Dozens of events this weekend and in the coming week to keep you very busy!
August 19, 2011 |
1 Comment

The Capital Area Gay & Lesbian Chamber of Commerce held their "Second Annual Mega Networking and Social Event" on March 10 at Town
March 18, 2010 |
Comments Off
© Copyright Brown, Naff, Pitts Omnimedia, Inc. 2014. All rights reserved.