America's Leading Gay News Source
Jeffrey Lerner

Gay Democratic activists are planning to hold a fundraiser for President Obama's re-election campaign in Rehoboth Beach, Del.
August 3, 2012 |
Comments Off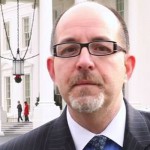 Gay Deputy Director of White House Office of Public Engagement, Brian Bond, is leaving the Obama administration to become DNC Director of Constituency Outreach.
July 8, 2011 |
1 Comment
© Copyright Brown, Naff, Pitts Omnimedia, Inc. 2014. All rights reserved.