America's Leading Gay News Source
Jimmy Kimmel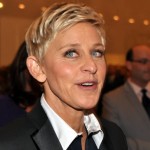 America's beloved television personality was honored at the Kennedy Center on Oct. 22.
October 23, 2012 |
Comments Off

Maine will vote on marriage again, Grindr teams up with Courage Campaign, better HIV/AIDS prevention could come in the form of PrEP, and more
February 24, 2012 |
1 Comment

Russian LGBT activists get arrested, Tennessee's legislature pushes anti-trans bill, and more
January 12, 2012 |
Comments Off
© Copyright Brown, Naff, Pitts Omnimedia, Inc. 2014. All rights reserved.