America's Leading Gay News Source
Sean Hayes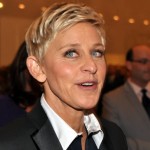 America's beloved television personality was honored at the Kennedy Center on Oct. 22.
October 23, 2012 |
Comments Off

North Carolina anti-gay amendment fight, Sean Hayes returns to TV, Michele Bachmann faces LGBT questions from mainstream media and more
August 18, 2011 |
Comments Off
© Copyright Brown, Naff, Pitts Omnimedia, Inc. 2014. All rights reserved.