America's Leading Gay News Source
Standard & Poor's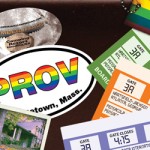 Earthquakes, and hurricanes and resignations! Oh, my!
September 2, 2011 |
Comments Off

While many of us aren't experts in economics we are rational and considering those who claim to be the experts our thoughts could prove just as valuable.
August 9, 2011 |
2 Comments
© Copyright Brown, Naff, Pitts Omnimedia, Inc. 2014. All rights reserved.