America's Leading Gay News Source
Transgender rights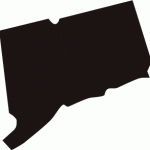 This October, all workers in Connecticut will be protected from discrimination based on sexual orientation or gender identity.
July 7, 2011 |
Comments Off

Longtime activist Dana Beyer will serve as executive director of a new group, Gender Rights Maryland, which will work to pass a gender identity anti-discrimination bill; HRC poised to lead revamped Md. marriage effort.
May 18, 2011 |
16 Comments
November 27, 2009 |
Comments Off
© Copyright Brown, Naff, Pitts Omnimedia, Inc. 2014. All rights reserved.