America's Leading Gay News Source
Win Tickets to Spring Awakening!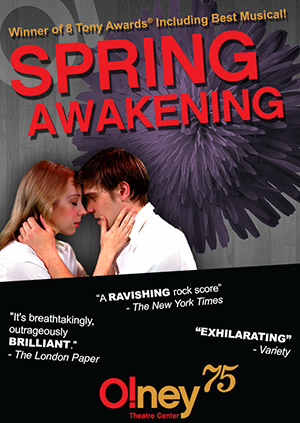 Winner of eight Tony Awards®, including Best Musical, Spring Awakening explores the journey from adolescence to adulthood with poignancy and passion you will never forget.
The New York Times called the music in this show "A ravishing rock score."(Recommended for ages 16 and up due to mature themes, language and nudity)
Olney Theatre Center
301.924.3400
February 7 – March 10
Buy Tickets: https://secure.ticketsage.net/websales.aspx?u=olney&evtid=9162
The contest has ended




© Copyright Brown, Naff, Pitts Omnimedia, Inc. 2014. All rights reserved.