ELECTION ROUNDUP: Va. elects first openly gay senator
Ebbin wins big; gay S.F. mayoral candidate trails

Democrat Adam Ebbin, a gay man who has served in the Virginia House of Delegates since 2004, won election on Tuesday to the Virginia Senate, becoming the state's first openly gay senator.
Ebbin defeated Republican challenger and political newcomer Timothy McGhee by a margin of 64 percent to 35 percent. He ran in a district with a solid Democratic majority that includes parts of Alexandria, Arlington and Fairfax counties.
"I am honored by the trust the voters have showed in me," Ebbin said in a statement. "During the campaign, I listened to the voters' concerns and will work on behalf of the values we all share: improving our public schools, expanding our transit system and cleaning up Virginia's environment. I will make sure their voices are heard."
Ebbin emerged as an outspoken advocate for LGBT equality during his tenure as the state's only out gay member of the House of Delegates. He said one of his top priorities in the Senate will be to push legislation to ban job discrimination against state government employees because of their sexual orientation or gender identity.
In a separate race, gay Republican Patrick Forrest lost his bid to unseat Virginia State Sen. Janet Howell (D-Reston), a longtime supporter of LGBT rights. Forrest, who had been endorsed by the Gay and Lesbian Victory Fund, was vying to become the first openly LGBT Republican to win election to a state legislature.
ALSO IN THE BLADE: GAY TAKOMA PARK MAYOR RE-ELECTED
He created a stir when he and his campaign accused the Howell campaign of using "gay baiting" tactics to discourage Republican voters from supporting him. His campaign identified a Democratic Party volunteer who admitted to a Forrest campaign worker that she told voters that Forrest was gay and would likely promote a "gay agenda" for the state's public schools.
Howell said the party volunteer was not part of her campaign and was dismissed from her role as a party canvasser when Howell learned of the allegation. Gay Democrats backing Howell complained that the Forrest campaign and the Victory Fund were unfairly linking Howell to the gay baiting claim.
Terry Mansberger, chair of the Virginia Democratic Party's LGBT Caucus, expressed concern that the Victory Fund's support of Forrest was hurting LGBT rights efforts in the state because a win for Forrest and just one other Republican would lead to a GOP takeover of the State Senate.
LGBT Democratic activists pointed out that a solid majority of Senate Democrats support LGBT rights. They noted that most Senate Republicans and Republican candidates seeking Senate seats strongly oppose LGBT rights initiatives and, in some cases, have advocated for anti-gay laws, including a bill to prohibit gays from adopting children.
With the apparent loss of two other Democratic seats, Republicans were poised to win control of the Senate independently of Forrest's race. Republicans control the House of Delegates.
Ebbin has said his efforts to push LGBT supportive bills and block anti-gay measures would be in jeopardy if the State Senate flips from Democratic to Republican control in the 2012 legislative session.
In another Virginia electoral contest, gay candidate Michael Sutphin appears to have won his race for a seat on the Blacksburg, Va., Town Council by a solid margin. With results in for nine out of the town's 10 precincts as of early Wednesday morning, Sutphin came in second place in a race where five candidates were competing for three seats up for election.
Sutphin is poised to become the first known openly gay candidate to win election to public office in a part of the state outside Northern Virginia, which is a D.C. suburb.
In a hotly contested race on the other side of the country, gay former San Francisco Supervisor Bevan Dufty was in seventh place in his bid to become San Francisco's first out gay mayor. In a mayoral contest with 16 candidates, Dufty won just 4.7 percent of the "first choice" vote and was trailing far behind frontrunner Ed Lee, the incumbent mayor, who had 31.4 percent of the "first choice" vote.
Under San Francisco's "ranked choice" voting system, voters cast ballots for their first, second and third choice for mayor. If no candidate received at least 51 percent of the vote, the candidate with the least number of votes is eliminated and the city counts the second choice votes of that candidate. The process is repeated until a candidate obtains a 51 percent majority.
Second place candidate John Avalos had 18.7 percent of first choice votes and third place candidate, City Attorney Dennis Herrera, had 11.3 percent of the first choice vote. Herrera, a strong supporter of LGBT rights, had been considered Dufty's strongest competitor for LGBT votes.
Dufty has said he expected the vote count to go to at least one or more rounds before someone emerged as the winner. He said he had a good shot at winning in a second or later round of vote counting.
But observers say Lee remains the strong favorite to win a later round due to his strong showing in the "first choice" vote.
ALSO FROM THE BLADE: LGBT ELECTION NIGHT VICTORIES FROM AROUND THE NATION 
Glenn Youngkin sworn in as Va. governor
Republican backed teacher who opposed trans student guidelines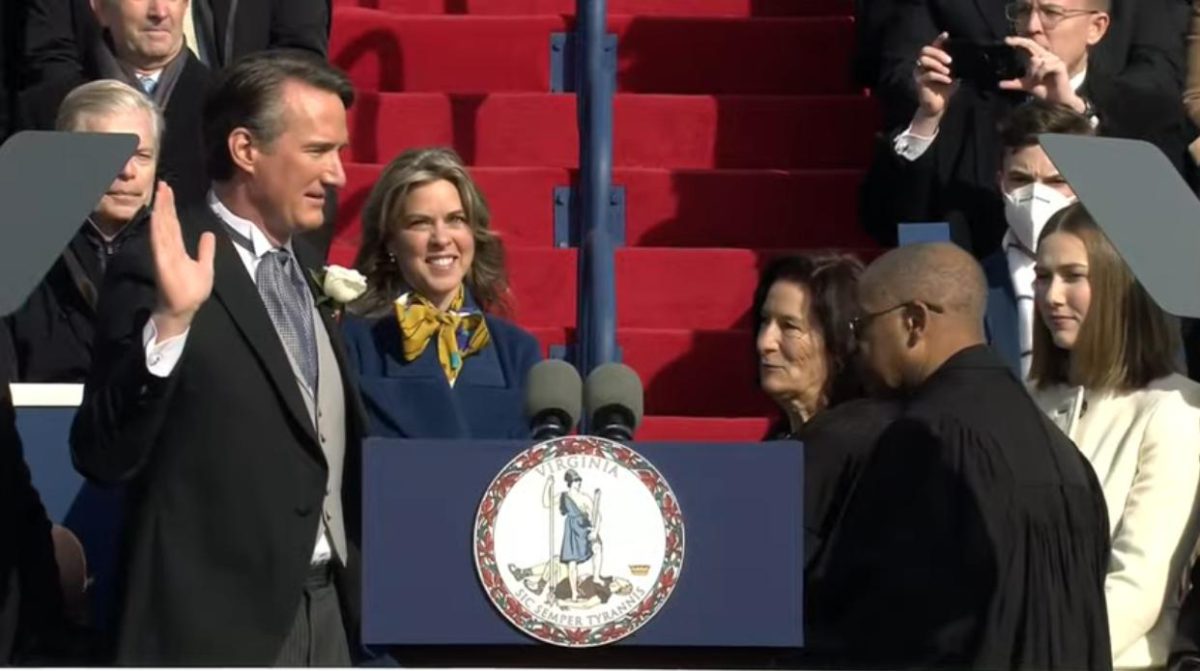 Republican Virginia Gov. Glenn Youngkin took office on Saturday amid concerns that he will seek to curtail LGBTQ rights in the state.
"Today we gather not as individuals, not as Republicans and Democrats," said Youngkin after his swearing in. "Today we gather as Virginians."
Former Gov. Ralph Northam and U.S. Sen. Tim Kaine (D-Va.) are among those who attended the ceremony that took place at the State Capitol. Terry McAuliffe, who Youngkin defeated in the general election, did not attend because of a COVID-19 scare.
Youngkin during his campaign against McAuliffe expressed support for Tanner Cross, a gym teacher at a Leesburg elementary school who was suspended from his job after he spoke out against Virginia Department of Education guidelines that are designed to protect transgender and non-binary students. Youngkin has also said he does not support allowing trans children to play on sports teams that are consistent with their gender identity.
Youngkin on Thursday named Elizabeth Schultz, an anti-LGBTQ former member of the Fairfax County School Board, to his administration.
"We will remove politics from the classroom and focus on the essentials," said Youngkin in his inaugural speech, without specifically mentioning LGBTQ students.
He added "parents should have a say in what is taught in schools."
Youngkin has also expressed his opposition to marriage equality, but stressed it is "legally acceptable" in Virginia and would "support that" as governor.
Lieutenant Gov. Winsome Sears and Attorney General Jason Miyares also took office on Saturday.
Winsome, a former member of the Virginia House of Delegates, is the first woman and first female of color elected lieutenant governor. Miyares, a former House member whose mother was born in Cuba, is Virginia's first Latino attorney general.
Youngkin in his inaugural speech noted "the people of Virginia just elected the most diverse leadership" in the state's history. Youngkin's first executive order ends "the use of" so-called "critical race theory" (which is not taught in Virginia schools) and other "divisive concepts" in Virginia's public schools.
The General Assembly's 2022 legislative session began on Wednesday.
Republicans control the House by a 52-48 margin. Democrats have a 21-19 edge in the Virginia Senate.
Va. school board names new chair who called for burning books
Kirk Twigg backed torching of materials with "sexually explicit" content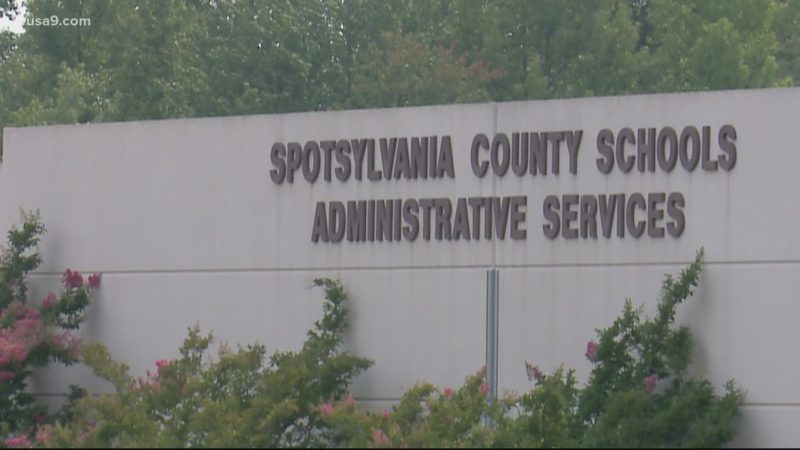 The Spotsylvania County School Board voted Monday to name Kirk Twigg, who advocated for burning books he deemed "sexually explicit" in November, as its new chair. 
His win gives conservatives the majority on the board as Republicans across the country continue an effort to ban books dealing with LGBTQ issues and racism from schools.
Spotsylvania County has been involved in the controversy from the beginning, voting last year to remove books containing "sexually explicit" materials — only to rescind the order a week later.  
Monday's board meeting, Twigg's first as chair, would prove to be disorganized and, at times, unruly.
Twigg's first order of business was to call an unscheduled, closed-door session, which may have violated Virginia's open meeting requirements. According to Virginia Code, a closed meeting cannot be called without a public body approving a motion that states the subject matter and the purpose of the meeting, as well as an applicable exemption from open meeting requirements.
After the board returned from the closed-door session, Twigg said well-regarded Superintendent Dr. Scott Baker would be fired without cause. Baker had already announced he would be resigning at the end of the school year in December.
After Baker decided to resign, a longtime Spotsylvania resident penned a letter in the Free Lance-Star, calling him "the finest superintendent, by far."
"Dr. Baker is trusted and respected by parents, students and employees of Spotsylvania Schools; and he never lost sight of his mission for good reason," it read. "He did so despite the noise and disruption from those few board members dedicated to bringing political disruption and dissidence into our public educational system. Shame on the few."
As Twigg made the announcement, another member of the board interrupted him, saying: "Um, Mr. Twigg, no he is not. You need to make a motion — there needs to be a motion and a vote."
Board members continued to speak over each other as conservative members attempted a vote. But Board Member Nicole Cole told the chairman she had comments.
"I believe that the board members who have lodged this termination owe our citizens and our students of Spotsylvania County a justification for firing Dr. Baker," said Cole. "You have not stated any justification or ability to fill the position. How is this good for the students, the children of Spotsylvania? How does this make sense?"
In a rebuke of the chaotic meeting, she added that Twigg "couldn't even properly chair a meeting."
After approximately 7 minutes of heated discussion where members from both sides got noticeably frustrated, the board voted 4-3 to fire Baker.
Twigg, Lisa Phelps, April Gillespie and Rabih Abuismail, who also advocated for burning books, voted in favor.
The Free Lance-Star reported that Baker was escorted from the building before the board returned from the second closed-door meeting.
An emergency meeting has been scheduled for Friday to name an interim superintendent.
"It's just very sad to hear that a superintendent who has been fully engaged in this community for 10 years is just let go with no rhyme or reason," said Board Member Dawn Shelley, while noting Baker's accomplishments.
Melissa Etheridge to host Heather Mizeur fundraiser
Virtual event to take place on Tuesday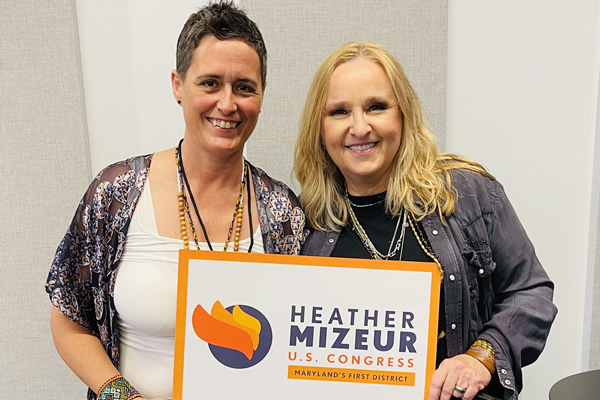 Singer Melissa Etheridge next week will hold a virtual fundraiser for Heather Mizeur's congressional campaign.
The fundraiser will take place on Tuesday at 8 p.m. with tickets starting at $50. Supporters who donate at least $250 will be able to speak with Etheridge and Mizeur in a private Zoom room.
Mizeur, a former member of the Maryland House of Delegates who lives on the Eastern Shore with her wife, is running against anti-LGBTQ Republican Congressman Andy Harris in Maryland's 1st Congressional District. Mizeur ran for Maryland governor in 2014.
Mizeur on Thursday noted to the Washington Blade that her congressional campaign has raised more than $1 million.
"It's going really, really great," said Mizeur.