O'Malley defends marriage bill at Md. House hearing
Dozens testify for and against Civil Marriage Protection Act

ANNAPOLIS, Md. — Maryland Gov. Martin O'Malley remained firm in his support for a bill to legalize same-sex marriage Friday during a contentious joint hearing on the bill before two committees of the state's House of Delegates.
After O'Malley and two prominent black ministers testified in support of the bill, the three were grilled with questions by two of the bill's strongest opponents, Del. Don Dwyer (R-Anne Arundel County) and Del. Neil Parrott (R-Washington County).
The two delegates disputed O'Malley's claim that the bill would protect the religious rights of those who say same-sex marriage conflicts with their faith and asked the governor to support new language in the bill that would clear it for an immediate voter referendum.
"I think the people have already spoken in a real sense by sending each of you here to make the decision on this issue," O'Malley said in response to the delegates' calls for a referendum.
"It is not right or just that the children of gay couples should have lesser protections than the children of other families in our state," he said in his testimony in support of the bill. "Nor would it be right to force religious institutions to conduct marriages that conflict with their own religious beliefs and teachings."
He added, "This bill balances equal protection of individual civil marriage rights with the important protection of religious freedom for all."
O'Malley and the two ministers who sat beside him at the witness table, Rev. Delman Coates, pastor of Mt. Ennon Baptist Church in Clinton, Md., and Rev. Donte Hickman Sr., pastor of Southern Baptist Church in Baltimore, were the first three of dozens of witnesses expected to testify at the hearing.
The hearing, which was conducted jointly by the House of Delegates Judiciary Committee and Health and Government Operations Committee, began at 1:15 p.m. and lasted until close to 11 p.m.
Some witnesses opposing the bill expressed concern that House Speaker Michael Busch broke tradition by adding the Health and Government Operations panel to join the Judiciary Committee in overseeing the bill after determining that support for the bill in the Judiciary panel was waning and supporters may not have the votes in the committee to send it to the House floor.
Under House rules, the bill would be sent to the full House for a vote if one of the two committees votes to approve it.
Dwyer and Del. Emmett Burns (D-Baltimore County), one of the strongest opponents of same-sex marriage in the legislature, came to the witness table to testify as the first opposing witnesses at the hearing.
While speaking as a witness, Dwyer presented a documentary style video to the committee that alleged that legalization of same-sex marriage in Massachusetts forced school children to undergo "indoctrination" in public schools on homosexuality.
The video included an interview of the father of an elementary school student who said he was arrested and jailed for staging a one-person protest against the school policy.
Same-sex marriage supporters in Massachusetts and Maryland have characterized as untrue claims that legalizing same-sex marriage would lead to school curriculum changes. They say curricular changes to address issues of sexual orientation in Massachusetts were under consideration before same-sex marriage became legal in the state and would likely have been adopted even if Massachusetts didn't legalize same-sex marriage.
Del. Bonnie Cullison (D-Montgomery County), one of seven out gay members of the Maryland Legislature, disputed Dwyer and Parrott on the school curriculum question during the hearing, saying "not a syllable" could be found in the Civil Marriage Protection Act that would change school curricula.
Burns, in referring to O'Malley's contention that the marriage bill protects religious freedom, called such a claim irrelevant, saying legal recognition of same-sex marriage would be a disaster for children, families and all people of faith in the state.
"I don't want your protections," he said. "I don't need your protections. I don't want the bill."
Similar to a hearing held on the marriage bill on Jan. 31 by the State Senate's Judicial Proceedings Committee, many of the same witnesses, including ministers and other clergy, testified on Friday and appeared to be evenly divided, with more than a dozen clergy members testifying on both sides of the issue.
"Regarding the rite of marriage, the practice of our local church is rooted in our understanding of the history and etymology of the term matrimony," said Rev. Coats, who testified in favor of the bill at O'Malley's side. "Therefore, wedding ceremonies witnessed and presided over at our church acknowledge the union of a man and a woman in a sacred ceremony," he said.
"With that said, I am here today to express my full support of the proposed Civil Marriage Protection Act as proposed by the governor," he said. "As a matter of public policy, I believe it is the obligation of the state to insure that all of her citizens are protected equally under the law."
Hickman said, he too, believes the bill adequately distinguishes civil marriages from religious marriages.
"I believe that marriage is a God-ordained, spiritual and mystical union between a Christian man and a Christian woman," he said. But he added, "I support the Civil Marriage Protection Act because it is civil and not religious. And as a matter of public policy and human rights it doesn't threaten my religious convictions nor does it obligate me or my church to officiate or promulgate same-sex marriages."
O'Malley appeared to respond with caution to Parrott's repeated questions about whether a same-sex marriage bill in Maryland would lead to the teaching of homosexuality to elementary school students in the state's public schools.
"In Massachusetts this same bill forced teachers to teach same-sex marriage to their students even when it violated their own religious beliefs," Parrott told the governor. "Are you OK with that in this bill?"
"No, and I don't believe that's what this bill does," O'Malley said.
"Historically, parents do not have the right to pull their kids out of classes when it violates their religious teachings regarding marriage and family," Parrott said. "Actually some of them have gone to jail in Massachusetts. Are you OK with that consequence to this bill?"
"No, I'm not aware of that and that is not in this bill," O'Malley replied. "There are specific, clear prohibitions against forcing any religion to change or teach things that are contrary to its religious beliefs."
Parrott ended the exchange by asking O'Malley if he would be inclined to amend the bill to "specifically protect students, teachers and parents so that [homosexuality] is not taught in the school system."
O'Malley replied, "I think that anything that reinforces the inalienable and indispensible right of the free exercise of religions and individual conscience is a good thing."
The governor's press spokesperson couldn't be immediately reached to clarify whether O'Malley was suggesting he might support new language in the bill to ban the teaching of gay-related subjects in the state's school system.
Comings & Goings
Umana named associate with Gustafson Guthrie Nichol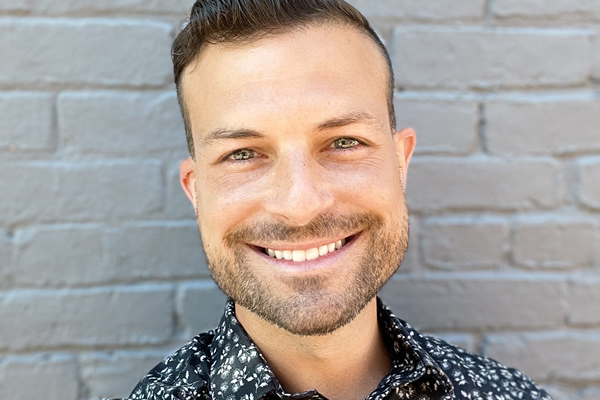 The Comings & Goings column is about sharing the professional successes of our community. We want to recognize those landing new jobs, new clients for their business, joining boards of organizations and other achievements. Please share your successes with us at: [email protected]. 
Congratulations to Wolfgang Umana on being named an associate with Gustafson Guthrie Nichol (GGN). He has been with them for more than five years and is currently its D.C. studio's office manager.
"I am honored to become GGN's newest Associate," Umana said. "I have the glorious privilege of supporting GGN's continuing dedication to progress, inclusion, social justice, sustainability, and beautification of the world we live in."
Umana also works with NBR Computer Consulting as an LLC Computer Technician consultant. He has experience in social media, communications, outreach, and technical services, and provides a dynamic approach to the fast-changing world of technology. NBR Computer Consulting, LLC is a gay-owned business. 
Umana has also served as D.C. Army National Guard Director of Environmental Affairs and with EMS Consultation Services.
He has his bachelor's in Environmental Science & Public Policy, Human and Ecosystem Response to Climate Change, from George Mason University.
Capital Pride bids for D.C. to host World Pride 2025
International event draws thousands of visitors
The Capital Pride Alliance, the group that organizes D.C.'s annual LGBTQ Pride events, announced on Sept. 21 that it has submitted a bid to host 2025 World Pride, the international Pride event that draws thousands of participants from throughout the world to the host city.
The announcement by Capital Pride says its bid to host the event in D.C. notes that the event, among other things, would commemorate the 50th anniversary of D.C.'s first LGBTQ Pride event in 1975, which began as a block party near Dupont Circle.
World Pride is licensed and administered by the international LGBTQ organization InterPride. The World Pride events themselves, which usually take place every other year, are organized by InterPride's member organizations such as Capital Pride Alliance.
The Capital Pride announcement notes that World Pride "promotes visibility and awareness of lesbian, gay, bisexual, transgender, intersex and queer (LGBTIQ+) issues on a global level." The announcement adds, "World Pride events include parades, marches, festivals and other cultural activities often enjoyed at Pride celebrations, along with other components such as a human rights conference and large-scale opening and closing ceremonies."
The InterPride website says the deadline for submitting a bid for the 2025 World Pride has passed. It says D.C.'s Capital Pride and Kaohsiung Pride, located in the large Taiwan port city of Kaohsiung, are the only two remaining cities in competition for hosting the 2025 World Pride.
Ryan Bos, Capital Pride's executive director, said InterPride was expected to make its decision on which of the two cities to select sometime in November of this year.
"A recent study conducted by Booz Allen Hamilton revealed that the annual Capital Pride Celebrations, during normal years, result in approximately $371 million in positive economic impacts to the region, a number that may be doubled if the organization is awarded the prestigious event," the Capital Pride statement says.
The 2021 World Pride took place earlier this year in Copenhagen, Denmark. The 2019 World Pride was held in New York City to commemorate the 50th anniversary of New York's Stonewall riots, which many activists consider the start of the modern LGBTQ rights movement.
InterPride says the 2023 World Pride will take place in Sydney, Australia.
Va. county supervisors back resolution against 'required' pronoun questions
Unanimous vote in Stafford County allows school defunding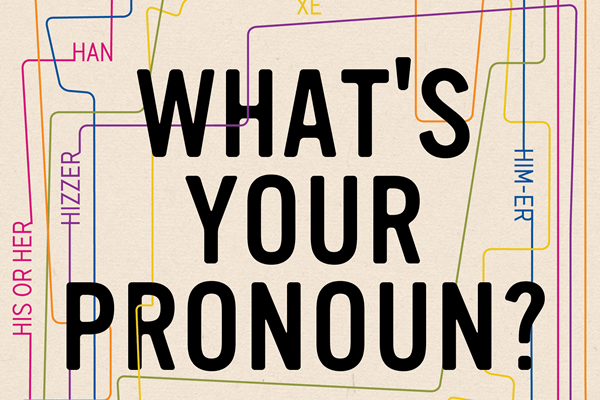 The Stafford County Board of Supervisors on Tuesday unanimously approved a resolution that gives it the authority to deny funds to schools that require students to give their pronouns and teach the 1619 Project and critical race theory.
The resolution denounces "the teaching of the 1619 Project and critical race theory (CRT) and related principles in Stafford County Public Schools," and states the board does not support Stafford County Public School students "being required to identify their chosen pronouns."

The approved document had been updated to change "requested" to give pronouns to "required."

Republican Supervisor Gary Snellings told the board he brought the resolution forward, which passed by a 6-0 vote margin, in response to communication from parents. One supervisor was not present.

Snellings called critical race theory "racism." He also called the New York Times' 1619 Project published on the 400th anniversary of the arrival of enslaved Africans to the Virginia colony a "theory."

Critical race theory is not taught in Virginia public schools, but a state law passed in 2020 requires local school boards to adopt policies that are more inclusive for transgender and non-binary students that follow, or exceed, guidelines from the state's Department of Education.

Snellings said the problem with preferred pronouns was in requiring students to give them. He said that was not in the governing Virginia law.

"This (resolution) does not eliminate anything. It just follows state law," Snellings said.

A Virginia court in July dismissed a lawsuit that challenged the Department of Education's guidelines for trans and non-binary students. Equality Virginia and the American Civil Liberties Union of Virginia were parties to the amicus brief in support of the protections.

"We are deeply disappointed that these adults made such a hateful decision for kids in the community," tweeted the ACLU of Virginia in response to the board's vote.