Gov't shutdown impacts HIV/AIDS programs, LGBT fed'l workers
Loss of oversight for Ryan White grants as 818,000 employees placed on furlough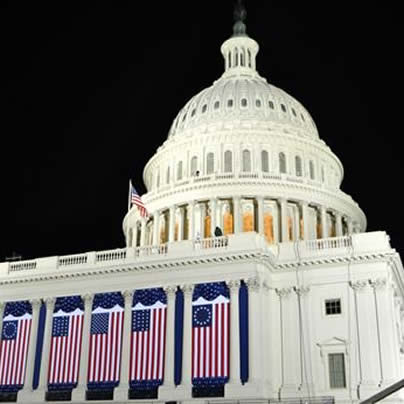 The federal government shutdown is impacting certain services related to HIV/AIDS programs and LGBT federal employees are among hundreds of thousands furloughed on Tuesday.
The shutdown began at midnight on Tuesday after Congress failed to pass a budget that would continue funding the federal government after the start of fiscal year 2014.
The Republican-controlled House passed several resolutions that would continue to fund the government, but would also repeal portions of health care reform or delay its implementation. The Democratic-controlled Senate refused each proposal, stripping out the language related to the Affordable Care Act and insisting on legislation that would only fund the government.
Although certain federal government functions will continue, such as the U.S. Postal Service and programs related to national security, programs and offices that have closed include the National Park Service, the Environmental Protection Agency and housing vouchers from the Department of  Housing & Urban Development, according to the Washington Post.
Key programs for people with HIV/AIDS are among the programs affected by the government shutdown. According to a shutdown plan from the Department of Health & Human Services, the cut off of federal funds means a loss of oversight for Ryan White AIDS Grants, a freeze in new medical research at the National Institutes of Health and no more updates for treatment and prevention recommendations for HIV at the Centers for Disease Control.
The guidance takes note of how the discontinuation of oversight from Health Resources & Services Administration will have a negative impact on programs related to Ryan White, which provides medication to low-income people with HIV/AIDS.
"Monitoring of Ryan White grants – particularly AIDS Drug Assistance Program Grants, Emergency Relief Grants and Comprehensive Care would be insufficient to assure states, cities and communities are complying with statutory guidance and necessary performance," the guidance states.
Winnie Stachelberg, executive vice president for external affairs at the Center for American Progress, blamed the right-wing of the Republican Party for the negative impact on these HIV/AIDS programs.
"The Tea Party Republicans are playing irresponsible politics with men, women and children living with HIV and AIDS," Stachelberg said.
Michael Cole-Schwartz, spokesperson for the Human Rights Campaign, said the situation for HIV/AIDS programs isn't yet dire because they're by-and-large grant funded and won't face a loss of funds for some time.
"Many of the grants… are on an April 1-March 31 cycle and won't be immediately impacted by the shutdown," Cole-Schwartz said. "That said, there is uncertainty about the FY 14 funding levels and the impact this will have on grantees for the next grant cycle."
Cole-Schwartz also said there are LGBT-related implications to the shutdown because furloughing may impact the enforcement efforts at the Justice Department for hate crimes and Title IX cases involving LGBT students.
Issues related to these programs under the government shutdown are basically the same as the ones they faced under sequestration, but magnified because the funding level has gone from significantly reduced to potentially zero.
It's unclear when Congress will come to an agreement to continue funding for the government. House Republicans have proposed a conference committee to iron out the differences between the different versions of the legislation, which would likely mean some give on health care reform.
But Senate Democrats are refusing to conference and insisting the House pass a measure that funds the government. Senate Majority Leader Harry Reid (D-Nev.) said late Monday night, "We will not go to conference with a gun to our head."
Gregory Angelo, executive director of the Log Cabin Republicans, declined to assign blame for the shutdown, but said a "compromise" is in order. His group had joined conservative organizations in calling health care reform "tyrannical."
"Don't think for an instant that anyone wanted a government shutdown," Angelo said. "Whether the House GOP votes or Harry Reid's stubbornness were prudent or not is immaterial at this point — the fact is we are in the midst of a shutdown that Democrats are as responsible for as Republicans. We hope it's resolved soon with a compromise that gets this country back on track."
Even though the government has shut down, the health care reform law that Republicans had sought to thwart became effective the same day other services stopped because funds to start it up were already appropriated. Open enrollment into health insurance exchanges began today as well as the Medicaid expansion for states that elected to participate. That's significant because most people who receive HIV/AIDS medications through federal assistance get them through Medicaid.
Rea Carey, executive director of the National Gay & Lesbian Task Force, slammed Republicans for halting the government over a law that she said would afford significant help to LGBT Americans.
"This tantrum could end up costing our nation billions of dollars and will negatively affect the most marginalized in our society," Carey said. "The truth is, the Affordable Care Act will help ensure access to health care for millions of Americans who are uninsured — including many lesbian, gay, bisexual and transgender people who desperately need it. Health care delayed is health care denied. And health care denied is putting lives in jeopardy."
Meanwhile, LGBT workers are among the more than 818,000 federal workers estimated by the Wall Street Journal deemed "non-essential" and placed on furlough while the government is shut down.
Leonard Hirsch, president of the LGBT affinity group known as Federal GLOBE, said conservative denigration of federal workers and continual worries over funds and government shutdown has made work difficult to complete for all workers.
"We are all working to fulfill our mission for an effective administration of the laws of the land," Hirsch said. "We worry about the lasting impacts on our economy and on our international standing. Having multiple years without real budgets, and discussion of yet another full year omnibus is destructive. It makes developing new initiatives difficult if not impossible."
Shin Inouye, a White House spokesperson, is among the federal employees placed on furlough and was unable to answer questions about the government shutdown for the Washington Blade.
Robyn McCutcheon, president of Gays & Lesbians in Foreign Affairs Agencies, or GLIFAA, said for the time being work for LGBT employees in the State Department continues, although there are limitations.
"We are given to understand that State has sufficient operating funds for these initial days and that all employees are expected to report to work as usual," McCutcheon said. "There has been guidance that in the interim, there should be no new travel, no representational events, and so on."
Still, McCutcheon said LGBT State Department employees worry the situation may change if Congress doesn't come to a resolution about continued funding for the government.
"GLIFAA shares the concerns and worries of all government employees over what will happen should the shutdown continue," McCutcheon said.
Fourth GOP presidential debate sees return of transphobia, anti-LGBTQ animus
Candidates sparred in Tuscaloosa, Ala.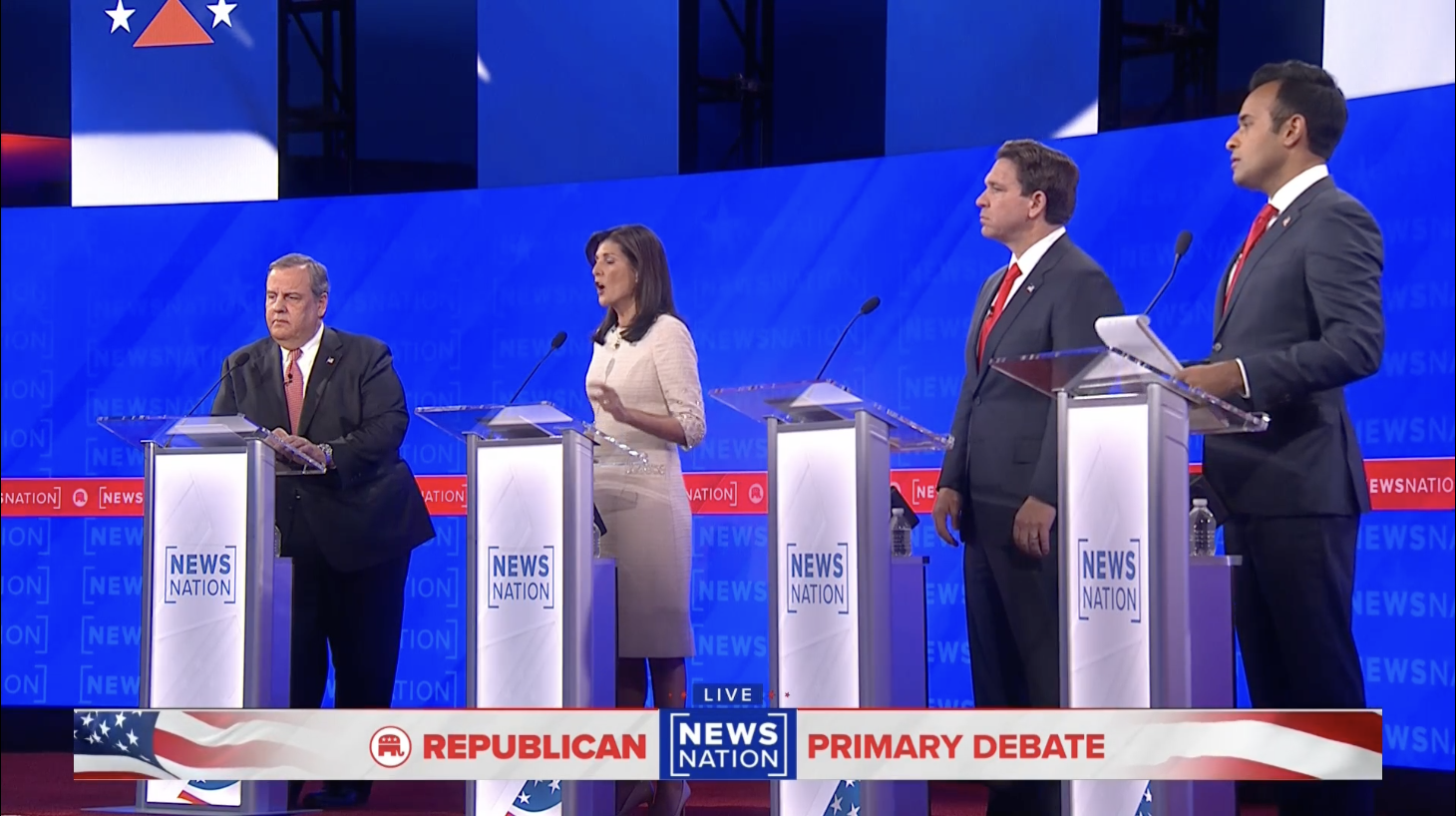 The fourth debate of Republican presidential candidates on Wednesday in Tuscaloosa, Ala., saw a return of transphobic and anti-LGBTQ messages, practically from the outset.
Florida Gov. Ron DeSantis used his introductory remarks to go after former U.N. Ambassador Nikki Haley, who is also a former South Carolina governor, for saying during a recent interview with CBS Mornings that "the law should stay out of it" when it comes to the options available for minors experiencing gender dysphoria.
DeSantis said Haley "caves anytime the left comes after her, anytime the media comes after her," noting that "I did a bill in Florida to stop the gender mutilation of minors."
"It's child abuse and it's wrong," he said. "She opposes that bill. She thinks it's fine and the law shouldn't get involved with it." The governor added, "If you're not willing to stand up for the kids; if you're not willing to stand up and say that it is wrong to mutilate these kids, then you're not going to fight for the people back home."
Haley responded, "He continues to lie about my record. I actually said his 'Don't Say Gay' bill didn't go far enough because it only talked about gender until the third grade. And I said it shouldn't be done at all — that that's for parents to talk about. It shouldn't be talked about with schools."
"You didn't respond to the criticism," DeSantis said. "It wasn't about the Parental Rights in Education bill," using the name of the actual law that is more frequently dubbed "Don't Say Gay."
"It was about prohibiting sex change operations on minors," he said. "They do puberty blockers. These are irreversible."
Gender affirming healthcare is supported by every mainstream scientific and medical society with relevant clinical expertise.
Later, moderator Megyn Kelly asked former New Jersey Gov. Chris Christie, "you do not favor a ban on trans medical treatments for minors saying it's a parental rights issue … aren't you way too out of step on this issue to be the Republican nominee?"
"As a father of four I believe there is no one who loves my children more than me," he responded. "There's no one who loves my children more than my wife. There's no one who cares more about their success and healthy life than we do, not some government bureaucrat."
Gender affirming care, Christie said, "is not something I favor. I think it's a very, very dangerous thing to do. But that's my opinion as a parent, Megyn, and I get to make the decisions about my children. Not anybody else."
"Transgenderism is a mental health disorder," entrepreneur Vivek Ramaswamy said, before pledging his support for bans on gender affirming care until the age of 21.
DeSantis and Haley then sparred over their positions on "bathroom bills" that prohibit transgender people from using facilities consistent with their gender identity.
Not in attendance for this or the previous three debates was former President Donald Trump, the presumptive Republican frontrunner, who is supported by 59.6 percent of likely GOP primary voters according to FiveThirtyEight polling averages as of Wednesday.
He is trailed by DeSantis, who is in a distant second place with 12.7 percent support. They each gained only about three percentage points in the polls since the first Republican primary debate was held on Aug. 24.
Former House Speaker Kevin McCarthy to leave Congress
California congressman to resign at the end of this month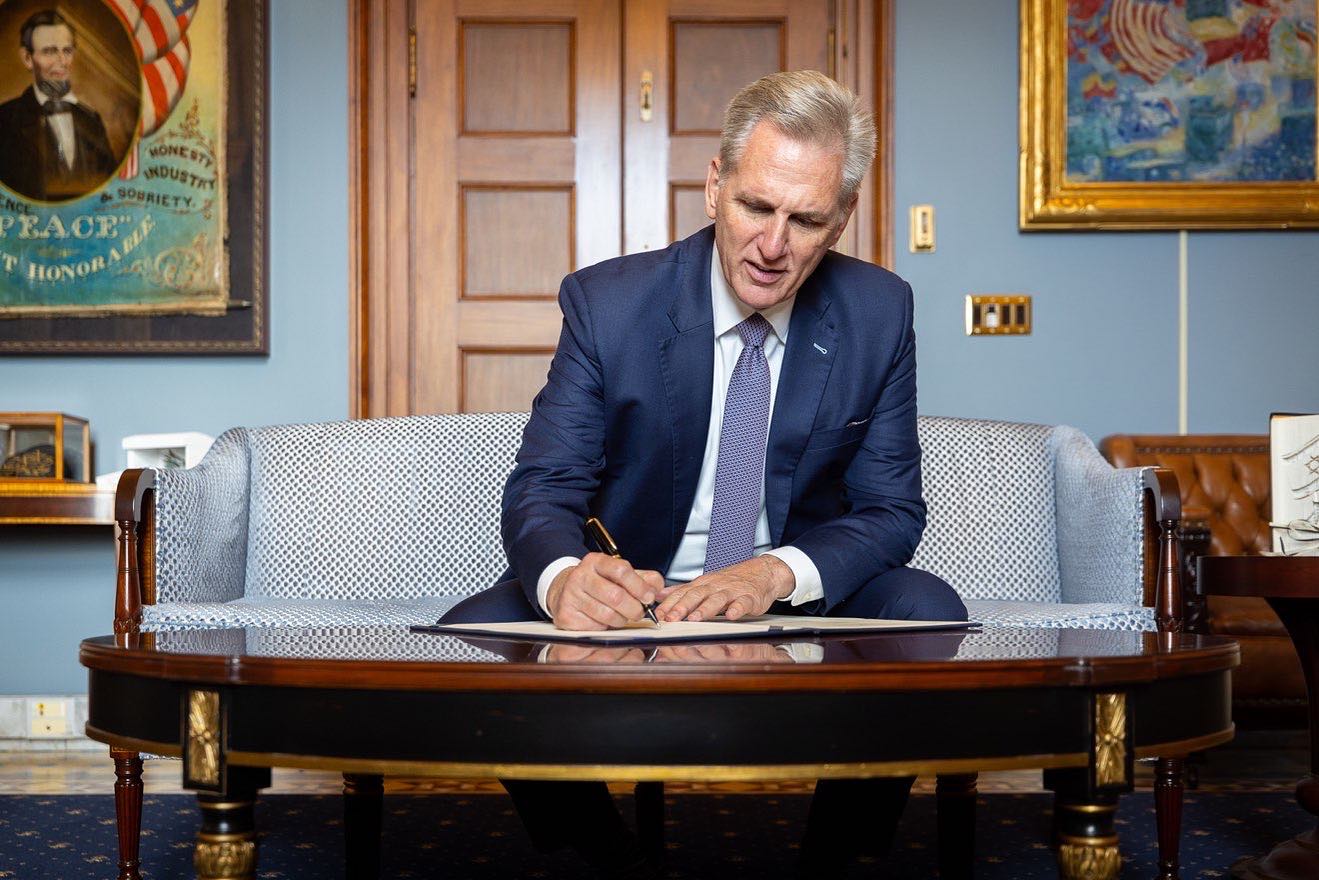 U.S. Rep. Kevin McCarthy (R-Calif.), who was dethroned from the speakership by ultraconservative members of his party in October, announced in a Wall Street Journal op-ed Wednesday that he will resign from Congress at the end of this month.
The congressman pledged to "serve America in new ways," writing "I will continue to recruit our country's best and brightest to run for elected office," adding, "The Republican Party is expanding every day, and I am committed to lending my experience to support the next generation of leaders."
The move puts additional pressure on Speaker Mike Johnson (R-La.), who was elected following McCarthy's ouster and who is now charged with leading a fractious GOP conference that was already operating with a razor-slim majority.
Now, House Republicans might have only three votes to spare before they must seek help from Democrats to pass measures.
Far-right U.S. Rep. Marjorie Taylor Greene (R-Ga.), a McCarthy ally who has repeatedly criticized her colleagues for toppling his speakership and, last week, for voting to expel disgraced former GOP congressman George Santos, posted about Wednesday's news on X.
Well..

Now in 2024, we will have a 1 seat majority in the House of Representatives.

Congratulations Freedom Caucus for one and 105 Rep who expel our own for the other.

I can assure you Republican voters didn't give us the majority to crash the ship.

Hopefully no one dies.

— Rep. Marjorie Taylor Greene🇺🇸 (@RepMTG) December 6, 2023
Meanwhile U.S. Rep. Matt Gaetz (R-Fla.), the Republican firebrand congressman who filed the motion to take the speaker's gavel from McCarthy, posted one word minutes after the news broke: "McLeavin.'"
McCarthy has served in the House since 2007.
EXCLUSIVE: Behind the scenes with LGBTQ staff working on Biden's re-election campaign
Senior advisers say contrast between Biden and Trump will sharpen in 2024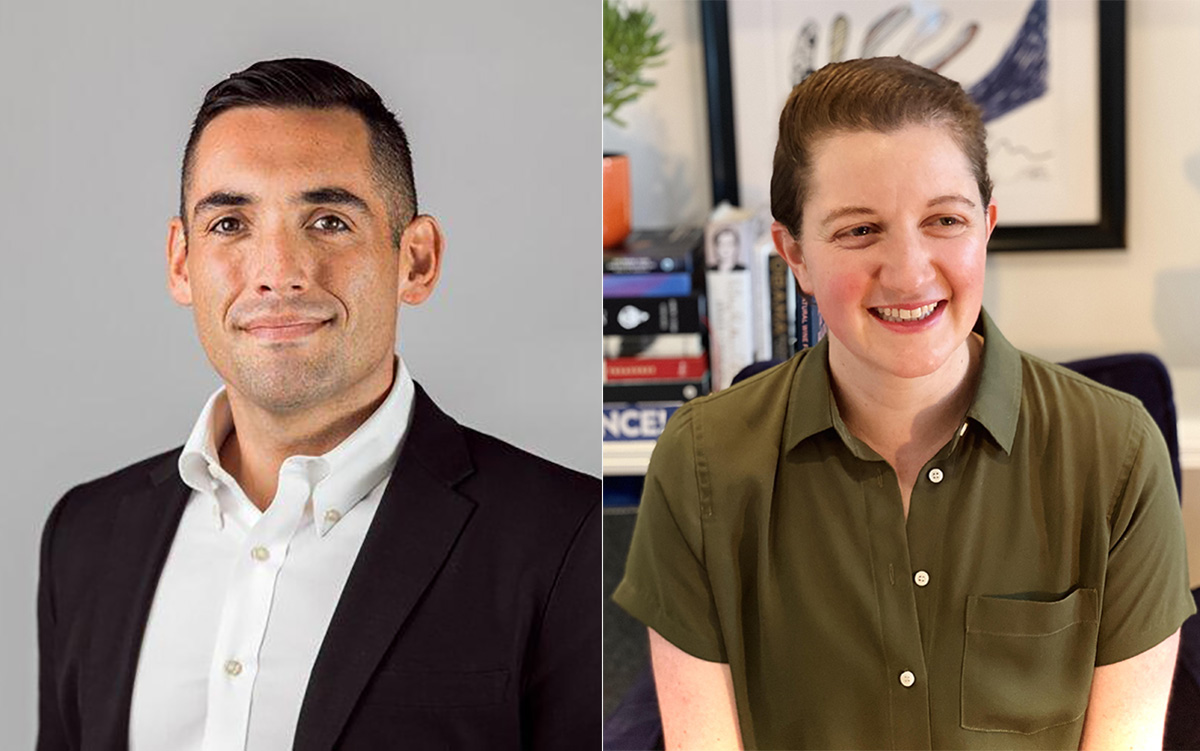 (Editor's note: This is the third in a three-part series profiling senior LGBTQ staff working on President Biden's re-election campaign. Part one was published on Nov. 21 and part two was published on Nov. 29.)

WILMINGTON, Del. — Last month from campaign headquarters, the Washington Blade spoke with Sergio Gonzales, senior adviser to Vice President Kamala Harris and the Biden-Harris reelection campaign, along with senior campaign adviser Becca Siegel.
On the importance of LGBTQ representation in the presidential campaign, Gonzales said, "When it comes to policies that affect the lives of millions of people in our communities across the country, having people who have that experience and that background really does matter."
Moving into next year, he said, the team is working "to ensure that we have people from across the spectrum of America who are able to both bring their own personal experiences and lives into these roles, but also bring a lot of relationships across the country and being able to engage with the community, talk to the community, persuade the community, turn out the community."
Gonzales has worked for Harris since she was elected to represent California in the U.S. Senate, and he said her record supporting and defending the LGBTQ community throughout her career was one of the major factors leading to his decision to join the campaign.
"Especially when it comes to issues related to LGBTQ rights and freedoms, this is something [Harris] has such a long history on," he said. "She has always — both in her office and externally — formed these strong relationships with people in the LGBTQ community and those relationships have always been very, I think, important in not only ensuring her office and the work that she has done reflects the various things that we as a community need, but also just in the way she supports people of color and LGBTQ folks who have worked for her."
In an election where, as the vice president says, so much is at stake for our fundamental freedoms and rights," Gonzales said, "that is especially true for LGBTQ Americans. If you look at the number of attacks by GOP leaders at the local, state, and federal level across the country, so much is on the line in this election."
On the right, Gonzales said, "We have a lot of leaders and a party in this country who are doing their best to try to attack fundamental rights and freedoms of a lot of different folks, including people in the LGBTQ community — and, in some ways, who are trying to turn back the clock on a lot of the progress we've made."
Voters are aware of the fact that, for instance, Republicans elected "a new Speaker of the House who has a very, very alarming and disturbing record of attacking people in our community, including trying to outlaw you know, being gay," he said.
"Both as senior adviser and personally as a very openly and proud gay man," Gonzales said, next year's election "is one of the most important if not the most important election of our lifetime," because "I see what sits on the other side; I see all of these different states who are trying to attack our rights, who are banning books, who are passing 'Don't Say Gay' laws, who are attacking trans people and trying to undo gay marriage, who are — both through policy and through rhetoric — making the country more dangerous for people like me and our community."
"I'm glad and proud to work for a principal and work for a campaign that is about continuing the progress and ensuring we don't turn back the clock and we don't go back on these things," he said.
Gonzales noted the Biden-Harris administration's appointment of record-breaking numbers of LGBTQ folks in senior positions in the White House and across the federal government, but stressed that the commitment to equality runs deeper.
"This administration is an administration that has ensured that not only is there representation for the LGBTQ community, but also has actually driven multiple policy wins, both through the executive level and through Congress, that ensure and afford greater rights and freedoms for people in our community," he said.
Helping voters see the contrast between this and what Republicans — like the party's frontrunner, former President Donald Trump — would do if elected will be an important part of the campaign's work moving into next year, Gonzales said. "As things become much more clear and what we are up against, and Donald Trump comes more into focus, I truly believe that we're going to see a lot of different parts of the country start to engage in this election," he said.
Voters will also remember "the specific things that [Trump] did in his last administration," Gonzales said. "They tried to erase LGBTQ people from the census. They imposed a ban on transgender individuals in our military, which this administration undid. They undid protections for LGBTQ Americans, including transgender individuals, in the workplace, and more broadly," so, "this is not just bluster."
And the Biden-Harris administration "has so much to run on" with respect to LGBTQ matters, Gonzales said, "whether we're talking about health care, whether we're talking about the Respect for Marriage Act, whether we're talking about, you know, some of the ways that we've addressed bullying in schools — these are very real policy wins for our community."
Like Gonzales, Siegel has "worked on many presidential campaigns."
"Your whole life is here when you're working on a campaign," she said. "This is your work, but also your social life and your friends," so "if you are not bringing your whole self to this community, you're not bringing it anywhere in your life."
Our job is to persuade and engage with voters," Siegel said, "and we have to have a campaign that reflects the voters we are trying to engage with."
"Core to my approach to this work is respect and empathy for voters," she said. "That's what we should think about every day. I think we are much better prepared to do that when we have a staff that looks like those voters."
Siegel added, "It's not just so that you walk into the office and it looks like it is a diverse place to work. That's important, too. But it's actually about the work."
With respect to her individual role within the campaign, she said, it comes down to "let's take that strategy" of using data to find a pathway to victory "and then make sure we are executing a campaign that reflects it." When it comes to "travel, comms, which radio stations we're on, what our TV ads say, where we're allocating our money, where we're hiring staff — do those things align with the strategy to get us to 270 electoral votes?"
The importance of representation, LGBTQ and otherwise, may not seem self-evident in data-centric roles, but Siegel noted, for instance, the persistent challenge of combatting bias within datasets.
Like Gonzales, Siegel stressed the contrast between the Biden-Harris administration and campaign and those run by the Republican opposition. "LGBTQ rights feel more under attack now than they have in the past," she said, "and so that rises to the top of concerns for voters — and our policy and position on this is really far away from the Republicans'."
"That's a clear contrast between us and the opposition," she said, adding, "It's at the top of people's minds. It's something they care about, and we have a pretty unimpeachable record on it compared to the opposition."
It is not necessarily so simple, however.
"We who work in politics feel like, of course, this is a choice between, most likely, Donald Trump and President Biden and Vice President Harris," Siegel said, "but voters, especially the voters who are most persuadable, don't feel that way right now, necessarily."
The choice voters will face will crystalize and the contrast between the campaigns will deepen moving into next year, she said.
On lots of LGBTQ issues, Americans are on our side. And when it becomes a choice between, 'there's this version of America and then there's Trump's version of America,' — then, that is really clear," Siegel said.
The campaign is working to reelect the president and vice president to represent the people, the voters, who "have day-to-day things that prevent them from, like, reading Politico," she said. "They have kids, they have to pay their bills, they have to worry about all kinds of things."
Siegel added, "I have a lot of faith in voters. They care about their families. They want a good life. They care about people who are different than them. I think most people care about other people."
For those working on the campaign, she said, "it's really on us" to make sure to "explain and show and demonstrate to them what you are getting from this administration, from these candidates."
"We get to run on issues that help people and are popular," Siegel said. "That's a great place to start from."