Gov't shutdown impacts HIV/AIDS programs, LGBT fed'l workers
Loss of oversight for Ryan White grants as 818,000 employees placed on furlough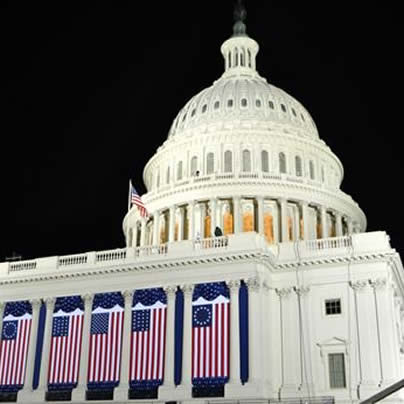 The federal government shutdown is impacting certain services related to HIV/AIDS programs and LGBT federal employees are among hundreds of thousands furloughed on Tuesday.
The shutdown began at midnight on Tuesday after Congress failed to pass a budget that would continue funding the federal government after the start of fiscal year 2014.
The Republican-controlled House passed several resolutions that would continue to fund the government, but would also repeal portions of health care reform or delay its implementation. The Democratic-controlled Senate refused each proposal, stripping out the language related to the Affordable Care Act and insisting on legislation that would only fund the government.
Although certain federal government functions will continue, such as the U.S. Postal Service and programs related to national security, programs and offices that have closed include the National Park Service, the Environmental Protection Agency and housing vouchers from the Department of  Housing & Urban Development, according to the Washington Post.
Key programs for people with HIV/AIDS are among the programs affected by the government shutdown. According to a shutdown plan from the Department of Health & Human Services, the cut off of federal funds means a loss of oversight for Ryan White AIDS Grants, a freeze in new medical research at the National Institutes of Health and no more updates for treatment and prevention recommendations for HIV at the Centers for Disease Control.
The guidance takes note of how the discontinuation of oversight from Health Resources & Services Administration will have a negative impact on programs related to Ryan White, which provides medication to low-income people with HIV/AIDS.
"Monitoring of Ryan White grants – particularly AIDS Drug Assistance Program Grants, Emergency Relief Grants and Comprehensive Care would be insufficient to assure states, cities and communities are complying with statutory guidance and necessary performance," the guidance states.
Winnie Stachelberg, executive vice president for external affairs at the Center for American Progress, blamed the right-wing of the Republican Party for the negative impact on these HIV/AIDS programs.
"The Tea Party Republicans are playing irresponsible politics with men, women and children living with HIV and AIDS," Stachelberg said.
Michael Cole-Schwartz, spokesperson for the Human Rights Campaign, said the situation for HIV/AIDS programs isn't yet dire because they're by-and-large grant funded and won't face a loss of funds for some time.
"Many of the grants… are on an April 1-March 31 cycle and won't be immediately impacted by the shutdown," Cole-Schwartz said. "That said, there is uncertainty about the FY 14 funding levels and the impact this will have on grantees for the next grant cycle."
Cole-Schwartz also said there are LGBT-related implications to the shutdown because furloughing may impact the enforcement efforts at the Justice Department for hate crimes and Title IX cases involving LGBT students.
Issues related to these programs under the government shutdown are basically the same as the ones they faced under sequestration, but magnified because the funding level has gone from significantly reduced to potentially zero.
It's unclear when Congress will come to an agreement to continue funding for the government. House Republicans have proposed a conference committee to iron out the differences between the different versions of the legislation, which would likely mean some give on health care reform.
But Senate Democrats are refusing to conference and insisting the House pass a measure that funds the government. Senate Majority Leader Harry Reid (D-Nev.) said late Monday night, "We will not go to conference with a gun to our head."
Gregory Angelo, executive director of the Log Cabin Republicans, declined to assign blame for the shutdown, but said a "compromise" is in order. His group had joined conservative organizations in calling health care reform "tyrannical."
"Don't think for an instant that anyone wanted a government shutdown," Angelo said. "Whether the House GOP votes or Harry Reid's stubbornness were prudent or not is immaterial at this point — the fact is we are in the midst of a shutdown that Democrats are as responsible for as Republicans. We hope it's resolved soon with a compromise that gets this country back on track."
Even though the government has shut down, the health care reform law that Republicans had sought to thwart became effective the same day other services stopped because funds to start it up were already appropriated. Open enrollment into health insurance exchanges began today as well as the Medicaid expansion for states that elected to participate. That's significant because most people who receive HIV/AIDS medications through federal assistance get them through Medicaid.
Rea Carey, executive director of the National Gay & Lesbian Task Force, slammed Republicans for halting the government over a law that she said would afford significant help to LGBT Americans.
"This tantrum could end up costing our nation billions of dollars and will negatively affect the most marginalized in our society," Carey said. "The truth is, the Affordable Care Act will help ensure access to health care for millions of Americans who are uninsured — including many lesbian, gay, bisexual and transgender people who desperately need it. Health care delayed is health care denied. And health care denied is putting lives in jeopardy."
Meanwhile, LGBT workers are among the more than 818,000 federal workers estimated by the Wall Street Journal deemed "non-essential" and placed on furlough while the government is shut down.
Leonard Hirsch, president of the LGBT affinity group known as Federal GLOBE, said conservative denigration of federal workers and continual worries over funds and government shutdown has made work difficult to complete for all workers.
"We are all working to fulfill our mission for an effective administration of the laws of the land," Hirsch said. "We worry about the lasting impacts on our economy and on our international standing. Having multiple years without real budgets, and discussion of yet another full year omnibus is destructive. It makes developing new initiatives difficult if not impossible."
Shin Inouye, a White House spokesperson, is among the federal employees placed on furlough and was unable to answer questions about the government shutdown for the Washington Blade.
Robyn McCutcheon, president of Gays & Lesbians in Foreign Affairs Agencies, or GLIFAA, said for the time being work for LGBT employees in the State Department continues, although there are limitations.
"We are given to understand that State has sufficient operating funds for these initial days and that all employees are expected to report to work as usual," McCutcheon said. "There has been guidance that in the interim, there should be no new travel, no representational events, and so on."
Still, McCutcheon said LGBT State Department employees worry the situation may change if Congress doesn't come to a resolution about continued funding for the government.
"GLIFAA shares the concerns and worries of all government employees over what will happen should the shutdown continue," McCutcheon said.
Kamala Harris hosts Pride month reception
Upwards of 200 people attended Naval Observatory event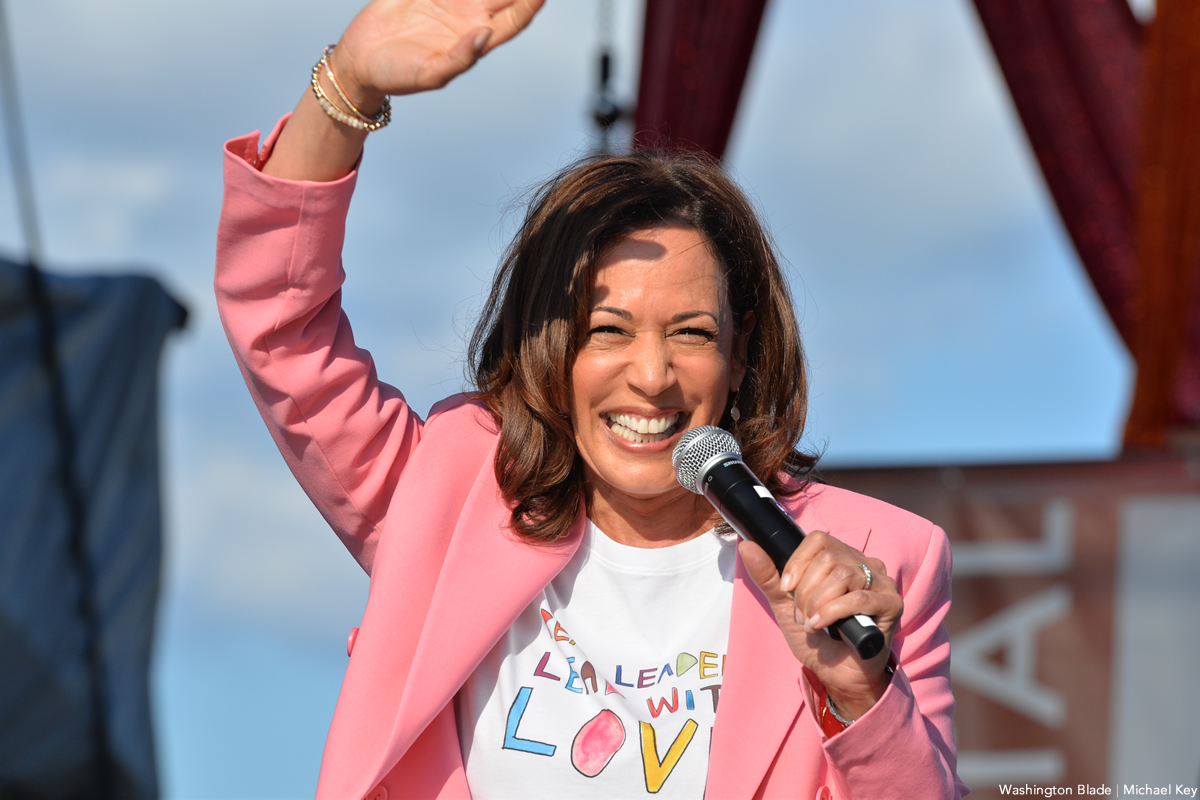 Vice President Kamala Harris helped bring Pride Month to a close Tuesday at her residence with a celebration for high-profile members of the LGBTQ community, recognizing successes achieved but also urging continued movement.
"When we celebrate Pride, it's because we understand not only the strength of what we have accomplished, and the fight for equality, but we [also] understand the fragility of these gains, and so we know what we must do to be vigilant and maintain [those rights]," Harris said.
The Advocate reported in coverage of the event the Pride celebration was the first ever to take place at the vice president's residence, but that's incorrect.
President Biden as vice president hosted a Pride event with LGBTQ leaders in 2014. Harris also said during the event her understanding was it was a first for a sitting vice president.
An estimated 200 attendees were present for the event at the Naval Observatory in D.C., which serves as the vice president's official residence. Guests at the party mingled by the pool and partook of drinks served on a spinning wheel placed just outside.
High-profile officials from the Biden administration who were present included Transportation Secretary Pete Buttigieg and Interior Secretary Deb Haaland. Neither delivered remarks. Also at the event was "RuPaul's Drag Race" star Shangela, who addressed the crowd.
Kris Perry and Sandy Stier, who were among in plaintiffs in the litigation against California's Proposition 8, were also present at the event. Harris married the couple in 2013 as soon as the U.S. Supreme Court issued a ruling restoring marriage equality to the state.
Perry and Stier spoke before the crowd and urged them to continue to stand strong in the aftermath of the Supreme Court's recent decision overturning Roe v. Wade.
White House: 'We have made clear' Brittney Griner is being 'unjustly detained'
Biden officials spoke to athlete's wife 'in the last few days'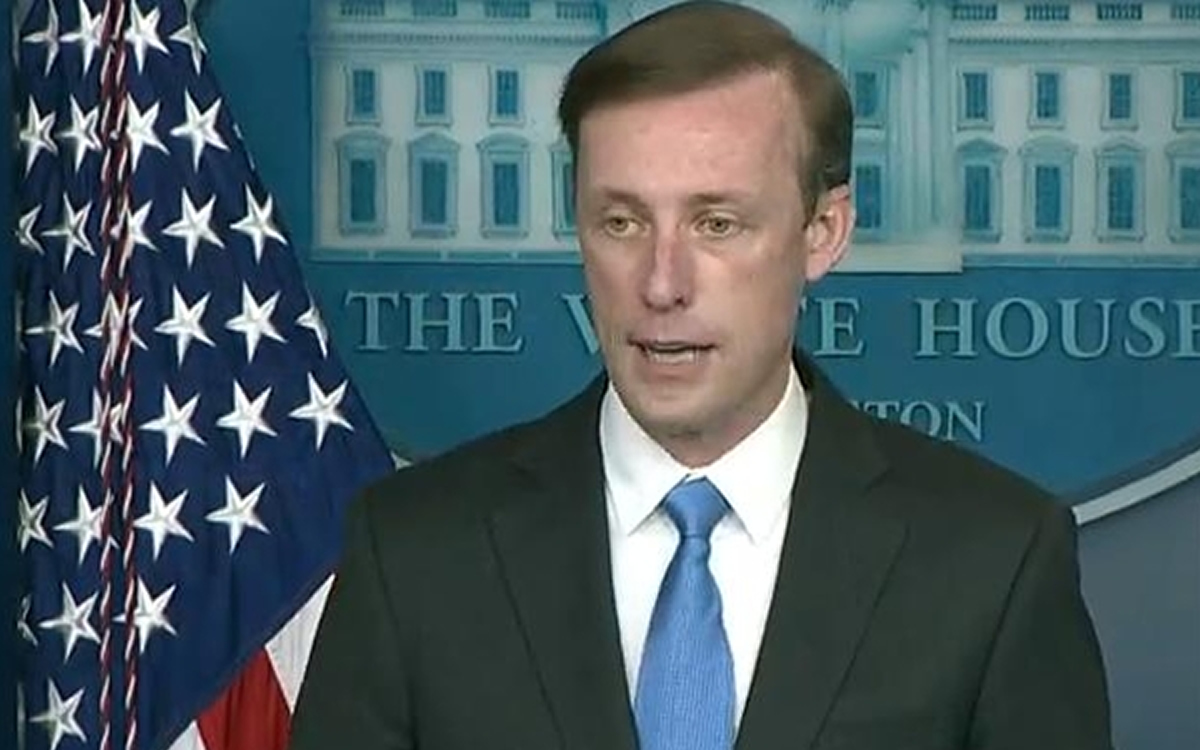 White House National Security Adviser Jake Sullivan said Tuesday he has spoken in the last few days with the wife of Brittney Griner as part of a larger effort within the Biden administration to secure the release of the lesbian basketball player in Russia whom supporters say is being unlawfully detained.
Sullivan made the comments speaking with reporters aboard Air Force One during President Biden's trip to Europe in response to a question about efforts within the Biden administration to bring Griner home ahead of her expected trial in Russia.
"So first, Brittney Griner is wrongfully detained, unjustly detained, and we have made that clear as an official determination of the U.S. government," Sullivan said. "Second, the Russian government should release her and allow her to be returned and reunited with her family and come home safe and sound."
Sullivan added he — as well as Secretary of State Antony Blinken — have spoken with Griner's wife Cherelle, to "convey our very deep sympathy, to convey that, you know, we just can't even begin to imagine what the family must be going through, what Brittney — what Brittney must be going through."
Griner, a professional basketball player for the Phoenix Mercury within the Women's National Basketball Association, was detained in February by Russian Customs on allegations that cartridges of hashish oil were found in her luggage. Griner had gone to Russia to play with the Russian Premier League during the WNBA off-season.
Sullivan said the U.S. government "is actively engaged in trying to resolve this case and get Brittney home," but added he's constrained in what he could say because of confidentiality about the sensitive issue.
"But I will tell you it has the fullest attention of the president and every senior member of his national security and diplomatic team," Sullivan said. "And we are actively working to find a resolution to this case, and will continue to do so without rest until we get Brittney safely home."
The Biden administration, Sullivan added, is additionally working to return all unjustly detained Americans and hostages being held overseas," including detainees in Iran, Afghanistan, Russia, Venezuela, and China.
The Washington Blade has placed a request with the State Department for a readout on Blinken's role in the Biden administration's talks with Griner.
Pelosi hints at legislation to codify same-sex marriage rights
House Dems lay out plans following end to Roe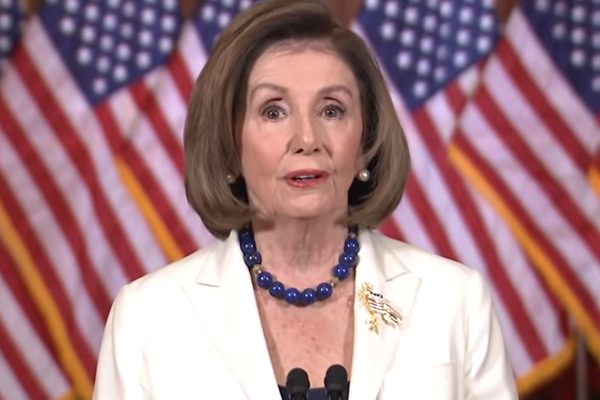 House Speaker Nancy Pelosi hinted at the possibility of legislation to codify the right of same-sex couples to marry, which many fear is in danger after the U.S. Supreme Court's decision overturning Roe v. Wade, as part of an effort to secure "freedoms which Americans currently enjoy."
Pelosi suggested such legislation could be in the works in a "Dear Colleague" letter on Monday to fellow members of the House Democratic caucus addressing plans for congressional action after the ruling last week in Dobbs v. Women's Health Organization, which eliminated the right for women to access an abortion.
The concurrence of U.S. Associate Justice Clarence Thomas is a core component of the letter from Pelosi, who expressed consternation about his rejection of finding unenumerated rights under the 14th Amendment of the U.S. Constitution.
"It is still appalling to me that the Chief Justice of the Supreme Court would agree that a Constitutional right does not exist if it was not spelled out explicitly and in public when the 14th Amendment was ratified over 150 years ago," Pelosi said. "While this extremist Supreme Court works to punish and control the American people, Democrats must continue our fight to expand freedom in America. Doing so is foundational to our oath of office and our fidelity to the Constitution."
Thomas said in his concurring opinion he welcomes vehicles that would allow the court to revisit other major decisions, such as the Griswold decision guaranteeing the right to contraceptives; the Lawrence decision decriminalizing sodomy for same-sex couples and others; and the Obergefell decision legalizing same-sex marriage nationwide.
Although Pelosi doesn't explicitly say she'll introduce legislation on same-sex marriage, she brought up "access to contraception and in-vitro fertilization to marriage equality," then added, "Legislation is being introduced to further codify freedoms which Americans currently enjoy. More information to follow."
"It is clear from how Donald Trump and Mitch McConnell stacked the Supreme Court that elections have ramifications," Pelosi said. "It is essential that we protect and expand our pro-choice Majorities in the House and Senate in November so that we can eliminate the filibuster so that we can restore women's fundamental rights – and freedom for every American."
Any legislation seeking to codify marriage equality would have to get around marriage being an issue administered by the states under the guidelines of the U.S. Constitution. In the past, Rep. Jerrold Nadler (D-N.Y.) has introduced the Respect for Marriage Act, which would have required the federal government to recognize same-sex marriage and states to recognize same-sex marriage performed elsewhere.
Pelosi's office didn't respond to a request for comment on the possibility of marriage legislation or the timeline for U.S. House approval of such a measure. Nadler's office also didn't immediately respond to a request for comment.