Carson confirmed to HUD with support from 6 Democrats
New housing secretary has no experience, history of anti-LGBT views
Despite a history of expressing anti-LGBT views, the U.S. Senate confirmed on Thursday former neurosurgeon Ben Carson as secretary of housing and urban development by an 58-41 vote with the support of six members of the Democratic caucus.
The six members of the Democratic caucus who joined with the Republicans to vote for Carson were Sens. Joe Donnelly (D-Ind.), Heidi Heitkamp (D-N.D.), Angus King (I-Maine), Joe Manchin (D-W.Va.), Jon Tester (D-Mont.) and Mark Warner (D-Va.). All Republican senators who were present voted for Carson; Sen. Johnny Isakson (R-Ga.) wasn't present to vote.
Six Democrats joined Republicans to vote for Carson even though the new HUD secretary has no experience in managing housing or urban affairs and a long history of comments denigrating LGBT people. After his success as a neurosurgeon, those remarks animated his career as a conservative commentator and Republican presidential candidate.
Carson has called transgender people the "height of absurdity" and "a few people who perhaps are abnormal," suggesting amid opposition to them using the restroom consistent with their gender identity they should have their own bathrooms specifically designated for them.
During his presidential campaign, Carson waxed nostalgic for "Don't Ask, Don't Tell" and expressed opposition to allowing transgender people in the armed forces. The candidate signed a pledge with the anti-gay National Organization for Marriage to, among other things, back a U.S. constitutional amendment banning same-sex marriage nationwide and "conduct a review of regulatory, administrative and executive actions taken by the current administration that have the effect of undermining marriage."
In 2013, Carson landed in hot water when, as a neurosurgeon at Johns Hopkins University, he compared LGBT advocates to pedophiles during an interview on Fox News. Outcry over the remarks led him to apologize "if anybody was offended" and to cancel plans to give the commencement address for the medical school.
During his confirmation hearing, Carson derided LGBT rights as "extra rights" under questioning from Sen. Sherrod Brown (D-Ohio) on LGBT issues.
"What I mentioned in the past is the fact no one gets extra rights," Carson said. "Extra rights means you get to redefine everything for everybody else. That, to me, doesn't seem to be very democratic."
Carson as HUD secretary has the authority to roll back Obama-era regulations barring discrimination against LGBT people in government-sponsored housing and transgender people in homeless shelters, but that should remain in place if Carson keep to his words. In written testimony to the committee, Carson said he doesn't believe protecting equal access to housing for LGBT people is "extra rights" or something that should be withdrawn.
In a statement, Warner cited Carson's personal story of "rising from an impoverished background to become an accomplished surgeon" as a reason to confirm him to HUD.
"The Secretary of Housing & Urban Development plays an important role in addressing affordable housing, combatting homelessness and upholding civil rights and non-discrimination laws," Warner said. "During our meeting in January, I questioned Dr. Carson's commitment – based on previous public statements – to upholding those fundamental responsibilities. He assured me that he is a 'huge fan' of the Civil Rights Act of 1968 and its subsequent amendments, which prohibit discrimination in housing, and will vigorously enforce laws proscribing redlining."
Alluding to housing challenges facing West Virginia, Manchin said in a statement he voted to confirm Carson because of the importance of having a team in place running the government.
"I believe he understands that the housing and development needs facing West Virginia are different than those facing America's urban communities and I look forward to working with him to improve the lives of West Virginians," Manchin said.
Heitkamp said in a statement she voted to confirm Carson because in meetings with her he expressed a commitment to "recognize the full social and economic scope of impediments to safe, affordable housing."
"I'm supporting Dr. Carson today because that approach is crucial to spurring housing opportunity for rural and low-income families on tribal lands and in rural communities alike – and I intend to hold him to his word," Heitkamp said. "Any successful blueprint begins with a solid foundation, and I look forward to laying the trauma-informed groundwork with Dr. Carson so that our nation's housing solutions are strong enough for communities that have withstood poverty, crime, abuse, and other adverse experiences and are built to last."
Donnelly said in a statement he voted for Carson because the secretary made a commitment to East Chicago, which is experiencing a lead crisis.
"The families of East Chicago are counting on him and it is critically important we keep our focus on assisting these families," Donnelly said. "I also have been encouraged by Dr. Carson's understanding of issues important to Indiana, including housing assistance for homeless veterans, addressing housing blight, the nexus between housing and health outcomes, and the need for access to affordable housing."
The Washington Blade has placed a call in with the offices of King and Tester seeking comment on their vote to confirm Carson.
In a committee vote to approve Carson, Democratic members of the Senate Committee on Banking, Housing & Urban Affairs, joined Republicans to support him unanimously, much to the ire of many progressives who objected to their support for a Trump nominee.
Of those Democrats on the committee, Sens. Elizabeth Warren (D-Mass.), Chris Van Hollen (D-Md.), Jack Reed (D-R.I.), Robert Menendez (D-N.J.), Brian Schatz (D-Hawaii), Catherine Cortez Masto (D-Nev.) and Sherrod Brown (D-Ohio) voted "no" during the floor vote to confirm him, although Heitkamp, Tester and Warner doubled-down to support him again.
The 62-37 cloture vote Wednesday to proceed with debate and confirmation of Carson in the Senate was about the same as the confirmation vote, except Sens. Ben Cardin (D-Md.), Tom Carper (D-Del.) Menendez and Brown were among those voting to move forward.
Mara Keisling, executive director of the National Center for Transgender Equality, criticized the Senate for confirming Carson despite his lack of experience in housing and anti-LGBT comments.
"The Senate has just voted to confirm a man who called over 1.4 million of his fellow Americans who are transgender 'abnormal' and referred to acknowledging their very existence as 'silly,' 'beyond ridiculous,' and 'the height of absurdity,'" Keisling said. "Even setting aside Dr. Carson's self-professed inexperience, these mean-spirited statements alone should have been disqualifying. The Senate will now own those comments."
Botswana government to abide by decriminalization ruling
Mokgweetsi Masisi met with LGBTQ activists on Monday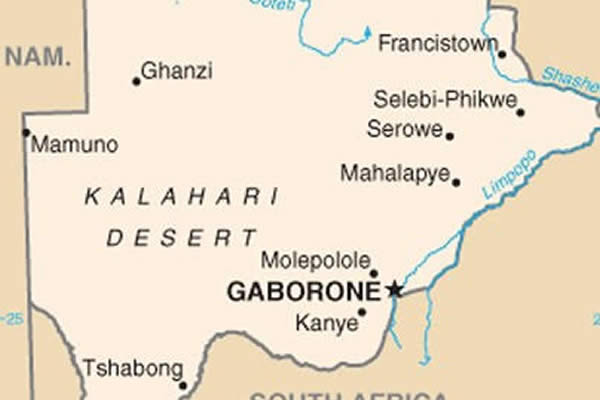 Botswana President Mokgweetsi Masisi on Monday said his government will abide by a ruling that decriminalized consensual same-sex sexual relations in his country.
Masisi said he would implement the Botswana High Court's 2019 ruling against sections of the Batswana Penal Code that criminalized homosexuality.
The Batswana government appealed the High Court ruling. The Botswana Court of Appeals last November upheld it.
Agence France-Presse reported Masisi invited representatives of Lesbians, Gays and Bisexuals of Botswana (LEGABIBO), a Batswana LGBTQ rights group that challenged the criminalization law with the support of the Southern Africa Litigation Center, to meet with him at his office in Gaborone, the Batswana capital.
"We demand and expect anybody to respect the decisions of our court," Masisi told LEGABIBO members, according to Agence France-Presse.
Botswana remains one of only a handful of countries that have decriminalized homosexuality.
Global Equality Caucus hires former El Salvador National Assembly candidate
Erick Iván Ortiz received more than 10,000 votes in 2021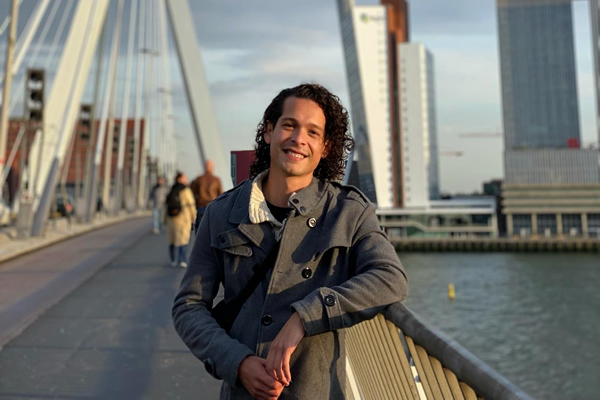 A group of LGBTQ elected officials from around the world that fights discrimination based on sexual orientation and gender identity has hired an openly gay man who ran for the El Salvador National Assembly last year.
Erick Iván Ortiz will oversee the Global Equality Caucus' work throughout Latin America.
This work will specifically focus on Mexico, Guatemala, Costa Rica, Colombia, Chile, Argentina, Brazil and Peru. Two events that are scheduled to take place in Mexico City in April and Buenos Aires in May will mark the official launch of the Global Equality Caucus' efforts in the region.
"The idea at the end of the day is to confront the threats from anti-rights groups that can be identified," Ortiz told the Washington Blade during a recent interview in the Salvadoran capital of San Salvador.
Ortiz, who is a member of Nuestro Tiempo, a new Salvadoran political party, received 10,615 votes when he ran for National Assembly in 2021. Ortiz would have been the first openly gay man elected to the country's legislative body if he had won.
Editor's note: The Blade on Monday published a Spanish version of this story that El Salvador Correspondent Ernesto Valle wrote.
Election in India's most popular state seen as crucial LGBTQ rights test
Right-wing Bharatiya Janata Party currently governs Uttar Pradesh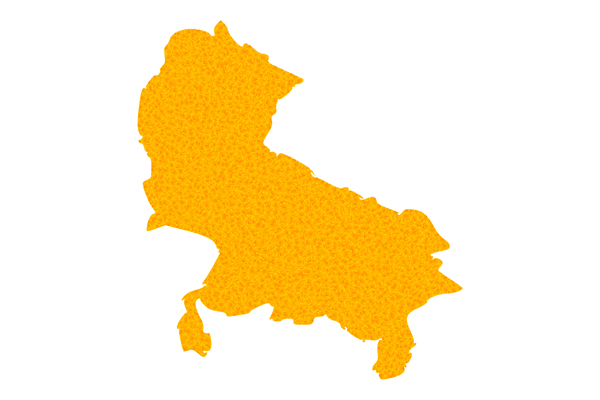 India's most populous state and a battleground for Prime Minister Narendra Modi will hold the election in seven phases in February as the Election Commission of India has announced.
The Uttar Pradesh election is the key prize in India's parliamentary election as the state holds 80 parliamentary seats, the most in the country. Uttar Pradesh's LGBTQ community and LGBTQ people from across the country have been eyeing this election because it can play a crucial role in policy changes for the community in India.
The Bharatiya Janata Party (BJP), a right-wing nationalist party, is ruling Uttar Pradesh. The party is also ruling the country under Modi, but it has not been supportive of same-sex marriage.
"We are not a minority anymore. The community is thriving in the state," said Lovpreet, a Lucknow-based activist who works for transgender rights in Uttar Pradesh. "If the current government is not going to give us the right for same-sex marriage, we should remove the government in this election."
The ruling party is yet to release its election manifesto, but the party is not considering listing LGBTQ issues in it.
A newly married same-sex couple from New York last year applied for an OCI (overseas citizen of India) Card, which would have allowed them multiple entries and a multi-purpose life-long visa to visit India, but the country did not recognize them as legally married and refused to issue it to them.
The couple filed a petition in Delhi High Court. Solicitor General Tushar Mehta, who is the central government's legal representative, stated in response to the petition that marriage is permissible between a "biological male" and "biological female" and the government therefore cannot issue an OCI Card to their spouse.
Although India struck down a colonial-era law that criminalized homosexuality in 2018, there is still no law for same-sex marriage. The LGBTQ community has been demanding for years that political parties legalize same-sex marriage, but the issue is yet to appear in any party's manifesto.
Lovpreet, who lives in Uttar Pradesh, believes that BJP is doing some good, like forming a trans advisory board last September.
"BJP is slowly moving towards being LGBTQ friendly, and if given the time and opportunity, it can do some good in the future," said Lovpreet.
The Indian National Congress (INC), a leading central left-wing party, is also fielding its candidate in the state election, but the party does not see LGBTQ issues as important.
Dr. Shashi Tharoor, an MP and chair of All India Professionals Congress, the INC's professional wing, refused multiple requests to speak on the legalization of same-sex marriage. The INC last week released its manifesto for the Uttar Pradesh election, but there were no promises for the LGBTQ community.
Former Defense Minister Jitendra Singh, an INC member who will set the party's agenda ahead of the Uttar Pradesh election, also refused to speak about the legalization of same-sex marriage and other LGBTQ issues in the state and the country.
Ram Gopal Yadav, the leader of the left-wing socialist Samajwadi Party and the head of the Council of States (Rajya Sabha), the upper house of the Indian Parliament, in 2013 while speaking with the media explicitly said that homosexuality is "unethical and immoral." But the Samajwadi Party has recently changed its tone regarding the community.
"With every aspect, whether it is farmers, whether it is women, whether it is children or the LGBTQ community, there will be continuous policy measures of the party that are progressive and liberal," said Samajwadi Party spokesperson Ghanshyam Tiwari. "When the government is progressive and not bounded by dogma, then every issue related to any community has to be looked at in a manner that gives equal opportunity and be empathetic towards them. The more vulnerable the community is, the greater government needs to do," he added further.
The Mayawati Prabhu Das-led Bahujan Samaj Party, a national party that is running in the Uttar Pradesh election, has emerged as an LGBTQ ally. The party, however, has not released its election manifesto and it is yet to be seen if it will include LGBTQ issues.
There is no political party in Uttar Pradesh or the country with significant LGBTQ representation.
Tiwari in a statement to the Washington Blade said there is no plan yet for the Samajwadi Party to field candidates from the community in the upcoming election, but the party can consider it for the upcoming parliamentary election.
"The central government is not decriminalizing same-sex marriage. They are looking at the conservative vote bank," said Preeti Sharma Menon, a spokesperson of the Aam Aadmi Party.
Aam Admi Party is a national party in the country. The party had fielded candidates in previous Uttar Pradesh elections but had no significant luck.
"To appease conservative voters, the ruling party, the BJP, is not taking steps to legalize same-sex marriage," Menon added further.
The Aam Aadmi Party in the previous parliamentary election had a trans candidate from Uttar Pradesh. The party has expressed its desire to field other candidates in the state's election from the community.
The BJP is ruling both the country and the Uttar Pradesh with no intention to support or address LGBTQ issues.
Senior BJP leader Sudhir Mungantiwar from the state of Maharashtra last year made several homophobic comments in Parliament. The party did not punish him, nor did other political parties condemn his statements.
It is yet to be seen how this election impacts policies of different political parties for the LGBTQ community in the upcoming parliamentary election of the country.
Mohit Kumar (Ankush) is a freelance reporter who has covered different stories that include the 2020 election in the U.S. and women's rights issues. He has also covered NASA, the European Space Agency, the Canadian Space Agency and loves to help people. Mohit is on Twitter at @MohitKopinion and can be reached at [email protected].