UNHCR must address suffering of LGBTI refugees in Kenya
Broader community remains largely indifferent to camp abuses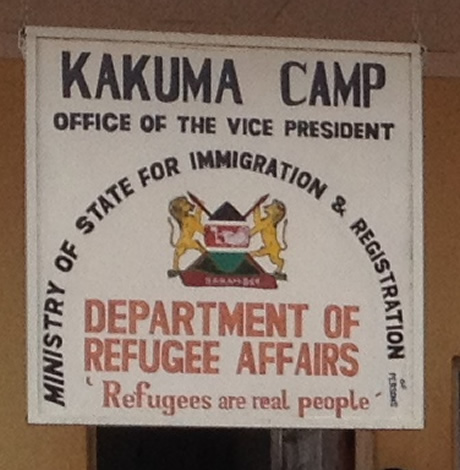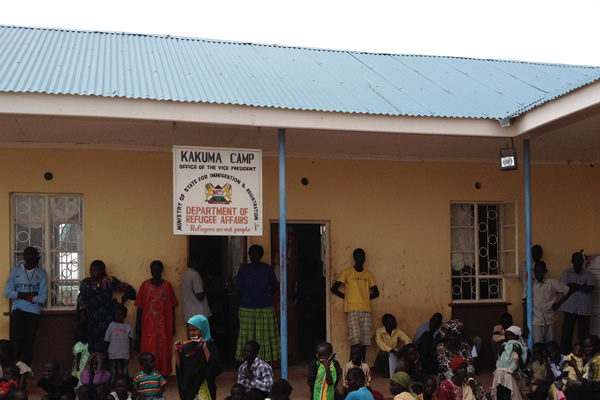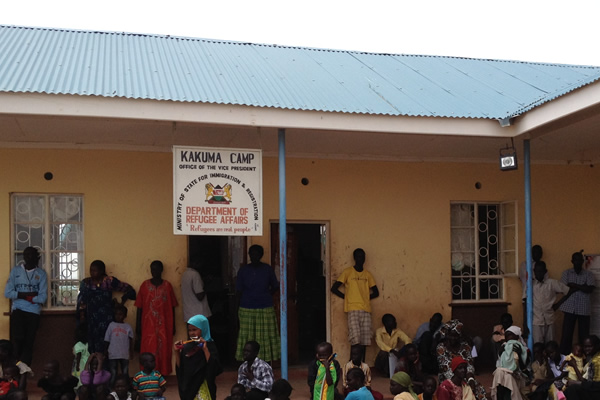 LGBTI activists in the U.S., Belgium, the Netherlands, Germany, the U.K. and other countries are expressing a growing concern about the way in which a considerable group of African LGBTI refugees, or at least part of them, are being treated in Kenya. Whereas they appreciate the efforts of UNHCR (the U.N. Refugee Agency), they also deplore the continuous cries of despair coming out of Kenya, especially from LGBTI refugees in Kakuma Refugee Camp. We urge UNHCR to take these claims and problems more seriously and to open a serious dialogue with the aim of improving the situation considerably. This needs to happen in the short term.

Homosexuality is criminalized in all but a few countries in Africa, which means that LGBTI people live marginalized and often in terror of their lives. Even in the countries that do accept sexual diversity, such as South Africa, which goes as far as to recognize same-sex marriage, the power of disapproval by society is such that LGBTI people live in fear of exposure, loss of jobs, or rejection by their families to the extent of being killed in "honor killings." Many LGBTI citizens in Africa are being excluded from their families or communities, which explains why many of them flee to other countries hoping to find a decent life there.

The situation has received evermore media attention over the past decade, fomented by the Ugandan government's particularly hostile stance, which provoked an exodus by LGBTI people, one which is ongoing. The obvious destination for these persons of concern, asylum seekers and refugees is neighboring Kenya, where UNHCR is based in Nairobi. For some years, the resettlement of LGBTI refugees in third countries proceeded at a reasonable pace, but the refusal of the Kenyan government last year to decriminalize homosexuality, plus the obdurate stance of the U.S. administration not to accept more refugees from certain categories, has worsened the situation. We also see that other countries, for example those of the European Union, don't do enough to accept LGBTI refugees from Kenya, where at least many hundreds of them have fled.

The Kenyan government insists that LGBTI refugees be kept in refugee camps, the largest and most notorious of these being Kakuma in Turkana County in the north of Kenya. There, some two hundred LGBTI refugees from Uganda, Burundi, Rwanda, the Democratic Republic of Congo, Ethiopia, Somalia and South Sudan, women, children and men, are kept without any protection, subject to attack by others living at the camp, mostly Sudanese, and the local Turkana people. Police protection is not provided, since Kenya insists that LGBTI people there are not refugees but "criminals." A mercenary security company G4S is also complicit in the brutality towards LGBTI refugees. The medical facilities at Kakuma frequently refuse to treat LGBTI refugees.

Advocates from around the world have been lobbying UNHCR to act and remove these LGBTI refugees to a safe place, but these appeals fall on deaf ears. The stance of UNHCR is that the stories by LGBTI refugees of attacks are either fabricated or greatly exaggerated, but eyewitness accounts by the LGBTI refugees themselves provide evidence in videos, photographs and graphic emails. The attacks are extremely violent, involving knife and panga attacks and burning of living quarters, theft of food and mobile phones, and refusal of access to shops and water.

Trust in UNHCR is fast eroding, as no one can understand what the agency's agenda is; it mostly maintains a deafening silence. The suspicion is that it is under the thumb of the Kenyan authorities, and does not have the moral stamina to confront Kenya on this abuse of human rights. One thing is certain: UNHCR, under High Commissioner Filippo Grandi, does not welcome outsiders' emails, and other than bland assurances that all is well at the camp, or protestations (amounting to threats) that emails on behalf of individuals put them at further risk, there is no comment from Geneva, Nairobi or the Kakuma Refugee Camp itself. Social media access has been blocked, and the belief among LGBTI people is that this is on the direct orders of UNHCR, in collusion with the Kenyan authorities. Some clearly don't like the LGBTI refugees to inform the international community about what they are undergoing!

While Black Lives Matter has taken the world by storm, Black LGBTI Lives in Africa do not get a look in, and the LGBTI world outside shows virtually no interest, preferring to concentrate on celebrating Pride month as though the battle has been fought and won. It never will be, but the very least that can be done is to remove all LGBTI refugees from Kakuma, as happened in December 2018, before the Kenyan authorities stepped in and ordered their return to Kakuma, with the evermore gory results that are being seen, harrowing videos and photographs of bodies hacked and bloodied, with minimal medical care and attention.

We would love serious NGOs like Amnesty International, Human Rights Watch and others to step in and get involved. To our satisfaction, we notice a growing willingness within the NGO community to get involved and investigate the claims and worries of many LGBTI refugees in Kenya. The world cannot continue to look away. And we, as serious LGBTI activists, clearly refuse to look away and leave these fellow human beings to their (sad) fate.
Opinion | LGBTQ youth face mental health challenges amid pandemic
We must assist with legislative remedies, resources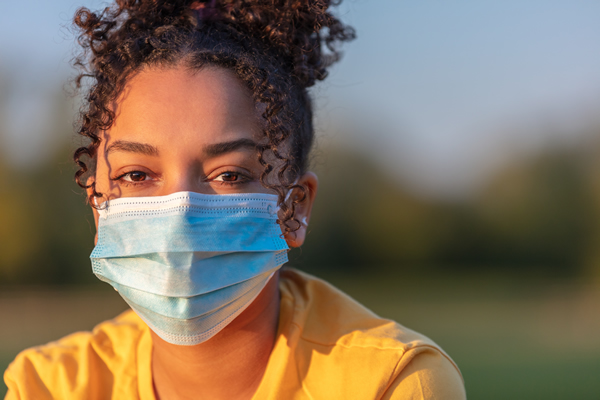 The mental health of many has suffered amid the coronavirus pandemic, with rates of depression, anxiety, and other mental illnesses steadily rising since March 2020. Youth, especially those who identify as LGBTQ, are being hit especially hard by these manifestations.
The Trevor Project's 2021 Youth Mental Health National Survey found that 72 percent of LGBTQ+ people between the ages of 13 and 24 experienced symptoms of generalized anxiety disorder and 62 percent experience symptoms of major depressive disorder — a steep increase since the 2020 survey. This uptick can be attributed to the lack of support that two out of every three respondents to the 2021 survey experience in their homes.
Due to the pandemic and resulting restrictions placed on social gatherings, LGBTQ youth are unable to participate in in-person activities where their identities are affirmed, and forced to endure misgendering and other discriminatory situations within their homes that are confirmed to increase feelings of loneliness, depression, and anxiety. Online crisis lines, LGBTQ organizations that offer online events for youth, and other resources that support young LGBTQ people are especially vital to their mental health during this time when school-wide Gender and Sexuality Alliances and counseling aren't as widely accessible.
Before the pandemic, LGBTQ youth were already suffering from mental illness at extremely high rates. The Trevor Project's 2019 Youth Mental Health National Survey reported that 39 percent of respondents had seriously considered suicide, more than double the national statistic encompassing both LGBTQ and cisgender, heterosexual youth found in a CDC study the same year.
The culture surrounding many LGBTQ students in their homes and schools contributes to their alarming rates of mental illness.
The lack of positive representation of LGBTQ identities in books, on screen, and in classrooms leads youth to believe that there is no hope to ever have successful lives as openly LGBTQ people.
The LGBTQ characters that young people do have to look up to are often unnecessarily killed off when the "bury your gays" trope is employed, or their storylines center around their LGBTQ identity and disregard any other part of their humanity; tricking them into thinking that they're nothing beyond their sexual orientation or gender identity and can't be functioning and productive members of their communities because of it.
According to the Human Rights Campaign's 2020 State Equality Index, only two U.S states have laws addressing discrimination against students based on sexual orientation, and only one state has legislated protections for transgender and gender-nonconforming students. Six states specifically restrict the inclusion of LGBTQ topics in curricula.
The institutionalized exclusion of LGBTQ students from school curriculum further alienates them in spaces where they should feel comfortable and accepted for who they are and helps to facilitate a breeding ground for further discrimination.
Students internalize the stereotypes, tropes, and other ways in which homophobia and transphobia permeate society and are poisoned with beliefs that they're abnormal, perverted, and disgusting. Over time, this brainwashing eats away at the psyche of youth as they grow and leads to the high rates of mental health issues in LGBTQ youth.
Straight and cisgender students are also affected by these failings and in turn, affect the mental health of their LGBTQ counterparts. They absorb the same falsehoods about LGBTQ people and their identities, and lash out at those who they've been taught are lesser than them, including their friends and classmates. The internal struggle that manifests in LGBTQ youth as well as external attacks from their peers results in the unique mental health crisis they face.
LGBTQ youth have also been affected by the pandemic at a higher capacity than other groups. A 2017 study by Chapin Hall at the University of Chicago found that LGBTQ youth are over 100 percent more likely to report homelessness than straight and cisgender youth.
Many LGBTQ people, especially members of the transgender community, avoid seeing doctors or mental health professionals due to the absence of protections for LGBTQ people and hostile experiences with medical personnel.
Without access to spaces where they can interact with other LGBTQ youth, shelters in which they feel safe, LGBTQ affirming doctors, and policies in place that protect LGBTQ workers and patients, LGBTQ youth are struggling mentally in high volume that increased during the pandemic.
The lives and futures of LGBTQ youth are not expendable, and it's time that they stop being treated as such. Legislated protections for LGBTQ students and resources that are available to youth are necessary to combat the daunting rates of mental illness within the young LGBTQ community.
Maeve Korengold is a freelance journalist and student ambassador for Safe Space NOVA.
Opinion | Life is precious, so live each day to the fullest
Clark Ray's death reminds us to hold our friends tight while we can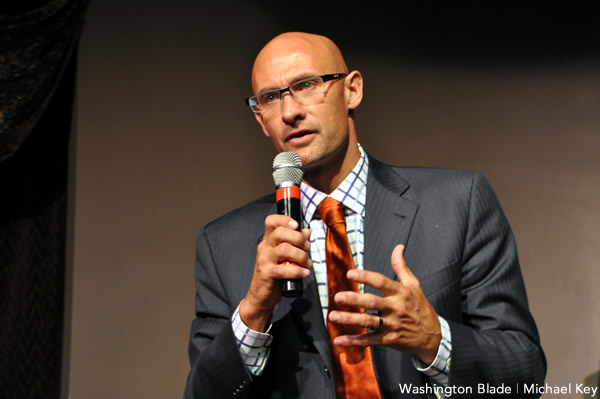 This past week I learned of the sudden passing of two close friends. It was a stark reminder of how precious life is and it can be over suddenly without warning and much too soon. Both friends lived their lives to the fullest and made a real difference for those around them. While they did it in different ways each shared a love of people and were loved in return. They will be missed not only by their families but by so many they might never have met but through their work impacted in a positive way.
This column is about Clark Ray who lived his life more publicly; my other friend was more private. Like so many others I was left speechless by Clark's passing when I read it on Facebook. I will always remember Clark as a young man of substance, charm, and honor. He lived life in a way that so many others try to do but fall short; not Clark. He not only talked the talk of justice, equality and love for all, he walked that walk every day. He cared about all people and shared his love with them unstintingly and in return all of us who knew him loved him back.
Though older than Clark by many years I looked up to him. I first met him more than 25 years ago and have been close to him for over two decades in which he served four different mayors in D.C. I stood with him when he ran for Council-at-large and when he had some issues with a job. But Clark overcame everything and was able to do that because of his expertise and ability to get along with everyone.
His last job for the District of Columbia was as executive director of the D.C. State Athletic Association (DCSAA). The DCSAA combines public and private school athletics in D.C. Clark handled football and basketball playoffs, and pitting the public school champion from the DCIAA against the several champions from private schools within the city. It wasn't easy this past pandemic year but Clark always spoke up for the athletes and their needs.
Prior to that, Clark served in many roles for the mayors he served. He began with a stint in the Office of Neighborhood Services. He then served as director of the Department of Parks and Recreation; senior director, Strategy for the Greater Washington Sports Alliance; and director of External Affairs for the DC Sports and Entertainment Commission. In each role, Clark spoke out for the LGBTQ+ community. He helped to found Team DC, the gay sports league, and was co-chair of the committee that worked to bring the Gay Gaymes to D.C. He supported the fight for gay marriage through the Foundation for All DC Families and fought for the right of LGBTQ people to adopt children. He and his husband Aubrey have four. He was incredibly knowledgeable about D.C. government and willingly shared his knowledge with others, mentoring them.
Clark came to D.C. with the Clinton administration, a proud son of Smackover, Ark. His amazing and supportive mom still lives there. He worked as director of Strategic Scheduling and Advance, Office of the Vice President for Tipper Gore. He then served as chief of staff to Tipper during the Gore 2000 campaign. When Clark ran for Council, Tipper returned the favor and come to a fundraiser for him. Another big name who did a fundraiser for him was Madeleine Albright. Clark could charm both the guy on the street and the famous; they all loved him. I don't know anyone who met Clark who didn't respect and love him. I once had a debate with Cora Masters Barry in our Leadership Washington class and we finally hugged it out when Clark sat us at the same table at his and Aubrey's wedding. That is just who Clark was.
My heart goes out to Clark's husband Aubrey who was clearly the love of his life and their beautiful four children as well as the host of loving family both in Arkansas and Mississippi where Aubrey is from. They visited with them regularly. I also send my condolences to all those friends who were lucky enough as I was to know Clark and be a part of his life. We have all lost something irreplaceable with his passing.
Peter Rosenstein is a longtime LGBTQ rights and Democratic Party activist. He writes regularly for the Blade.
Opinion | Quieter Pride season offers chance to reassess priorities
With Equality Act dead, there remains much work ahead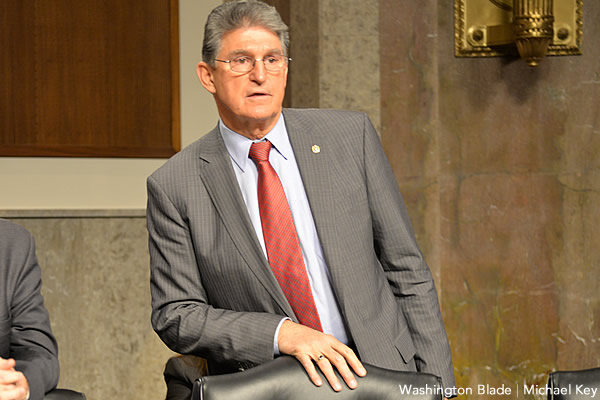 For the second consecutive year, most large-scale Pride celebrations have been canceled or postponed due to the pandemic.
Rather than mourn our lost parades, festivals, and income streams, we should embrace the pause to reflect on the work that lies ahead. Just as many Pride organizations took advantage of Pride cancellations last year to pivot and focus on supporting Black Lives Matter, 2021 provides another opportunity to reassess our priorities in a post-Trump Washington.
Predictably, the Equality Act appears to be lost again, as the Blade reported recently. As we watch transformative pieces of legislation like the Equality Act, the For the People Act to combat GOP voter suppression, the George Floyd Act to reform police, and a badly needed infrastructure bill die slow deaths at the hands of Sen. Joe Manchin's naivety, it appears the Democrats are once again poised to snatch defeat from the jaws of victory.
Manchin's galling announcement this week that he would vote against Democratic efforts to combat voter suppression by undoing Republican state bills to limit mail-in voting and increase the authority of poll watchers, among other components of the sweeping bill, is just the latest in a string of disappointing and irresponsible moves from the West Virginia senator.
Manchin is the only Democrat not to co-sponsor the Equality Act in the Senate and the only Democratic "no" vote on combating voter suppression, which could cost Democrats their majorities next year and Manchin his Energy Committee chairmanship.
Manchin has stoked unfounded fears about trans people accessing the bathroom consistent with their gender identity. He was the lone Democrat to vote in favor of a Title II amendment that would essentially bar transgender kids from participating in school sports. Incredibly, when asked by the Blade about the Equality Act earlier this year, Manchin professed to know nothing about the measure.
And in yet another blow this week, Manchin announced he opposes ditching the filibuster, all but dooming Democratic chances of passing the aforementioned bills. Perhaps Manchin's push for bipartisanship would be sensible and achievable if we didn't have a Senate minority run by Mitch McConnell, who announced his top priority is not helping the country recover from the pandemic, but rather to oppose everything Biden wants to accomplish, just as he did to President Obama. Wake up Manchin, the Republicans are playing you.
With the LGBTQ movement's top legislative priority DOA, despite Biden's pledge to sign it within his first 100 days, there are other areas where we should focus. From helping Democrats preserve and expand their slim House and Senate majorities, to combatting the stunning avalanche of cruel anti-trans laws around the country in the courts, to supporting the administration's efforts at immigration reform and aid to Central American countries, there's no shortage of work ahead.
Just as the LGBTQ movement joined the nationwide protests following George Floyd's murder, we should support Vice President Kamala Harris in her role leading the effort for immigration reform. Too many LGBTQ migrants are suffering in inhumane conditions in ICE custody; too many queer people fleeing poverty, violence, and discrimination are marginalized or ignored by mainstream immigration reform efforts. There is an important role for LGBTQ and HIV/AIDS advocacy groups to play as the administration gets serious about improving life for migrants.
By fighting for police reform, immigration reform, and having the backs of our trans brothers and sisters in the fight against state legislative attacks, perhaps we'll have more to celebrate at Pride 2022. In the meantime, get vaccinated, stay safe, and call Joe Manchin's office once a day to protest his reckless intransigence.
Kevin Naff is editor of the Washington Blade. Reach him at [email protected].