Calendar: June 18-24
Events in the week to come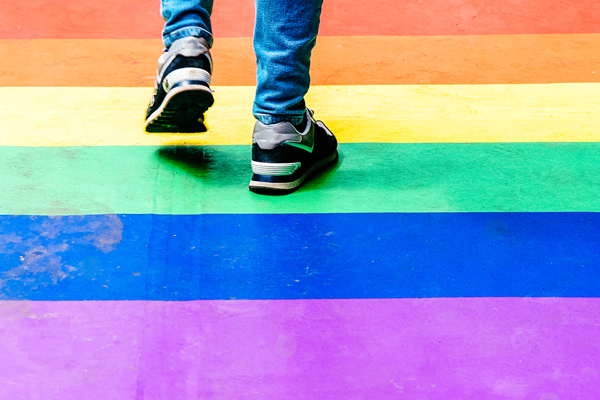 Friday, June 18
Join the National Archives and Bishopsgate Institute Special Collections and Archives as they present their LGBTQ+ archive collections virtually at 8 a.m. In this event, Vicky Iglikowski-Broad from The National Archives and Stefan Dickers from Bishopsgate will explore the different strengths of their collections, to reflect on how they can be used together to build a fuller picture of LGBTQ+ lives. Event registration is available on Eventbrite.
"DISDance, Pride Edition- Still We Dance" will be at 6:30 p.m. Join the D.C. Public Library and show your Pride by dancing with the Library's Freegal music collections. Post a video or photo of you and your crew dancing or lip-syncing to Instagram and tag D.C. Public Library on Instagram (@dcpubliclibrary) using the tags #DCPLDanceParty and #StillWeDance. The library's favorite videos will be shared, and crown the video with the most likes the virtual Queen of Pride. All four Pride playlists are available on Freegal with the names Still We Lead, Still We Live, Still We Laugh, and Still We Love.
Saturday, June 19
Join the DC Center for its virtual job club, a weekly job support program to help job entrants and seekers, including the long-term unemployed, improve self-confidence, motivation, resilience and productivity for effective job searches and networking. The event begins on Zoom at 6 p.m. For more information, email [email protected].
Sunday, June 20
Join the DC Center and the Beta Kappa Chapter of the Beta Phi Omega Sorority for a peer-led support group devoted to the joys and challenges of being a Black lesbian. You do not need to be a member of the Beta Kappa Chapter or the Beta Phi Omega Sorority in order to join, but they do ask that you either identify as a lesbian or are questioning that aspect of your identity. This event will be hosted on Zoom at 1 p.m. More details are available here.
Monday, June 21
The Center Aging Coffee Drop-In will still take place virtually at 10 a.m. via Zoom. LGBT Older Adults (and friends) are invited to have friendly conversations about current issues they might be dealing with. For more information, visit Center Aging's webpage.
Join GenderQueer DC for a monthly support group on Zoom for people who identify outside of the gender binary. Whether you're bigender, agender, genderfluid, or just know that you're not 100% cis – this is your group. The event will be at 7 p.m. For more information, visit genderqueerdc.com.
Tuesday, June 22
The European Union Delegation to the United States will host "Joining Forces for LGBTI Rights Around the World" virtually at 9:30 p.m. This event is a discussion on how the international community can help advance LGBTI rights around the world and will feature panelists: Mark Bromley, chair of The Council for Global Equality, Olena Shevchenko, director of Insight, and Urooj Arshad, senior program manager of Dignity for All: LGBTIQ+ Assistance Program, Freedom House. Registration for this free event is available on Eventbrite.
"Rainbow Challah Tutorial and Discussion" will be at 5 p.m. on Zoom. All are welcome to attend this event. Challah is a type of bread traditionally baked to celebrate the Jewish sabbath. Attendees will be provided with the recipe and materials list in advance if they would like to make it at home. There will also be a discussion about food, identity, and community. For more information, email [email protected] or call 202-543-1778 x204.
Wednesday, June 23
Capital Pride Alliance and Hook Hall will host "Hooked on Capital Pride" at 2 p.m. There will be drink specials, music, and celebration of all things LGBTQ+. A portion of the proceeds from this event will support the Capital Pride Alliance and partner Pride organizations responsible for producing Youth Pride, Silver Pride DC, DC Black Pride, DC Latinx Pride, Capital AAPI Pride, and Trans Pride, through the GivePride365 Fund. Every reservation will include a bottle of Rose Bubbly, and cabana reservations will come with a bonus celebration kit! For more information, visit the Facebook event page.
Join the LGBTQIA Alliance Washington National Cathedral for a free webinar featuring Billy Curtis, director, Gender Equity Resource Center UC Berkeley on Zoom at 8 p.m. Curtis is a community activist and advocate who was hired as UC Berkeley's first full-time director for LGBT Resources in 1999. Curtis is currently the director of the university's Gender Equity Resource Center. To register for this event, visit: capitalpride.org.
Thursday, June 24
Join the DC Public Library for a poetry reading with Micah Powell from his book "Things No One Else Wants to Say." Micah will read from his book and join a conversation with DC's own Regie Cabico, poet and director of Capturing Fire Press. The event will be hosted on Facebook and YouTube at 5:30 p.m. To register, visit the library's website.
Hope in a Box will host "Books That Make Us: A Pride Month Celebration of LGBTQ+ Stories" online at 8 p.m. The event will feature a number of notable figures including Jahana Hayes, member of Congress (D-Conn.) and 2016 National Teacher of the Year, Zach Stafford, columnist for MSNBC and former editor of the Advocate. Tickets are available at: hopeinabox.splashthat.com.
The DC Anti-Violence Program will have an open meeting via Zoom at 7 p.m. At this meeting, there will be opportunities to learn more and get involved in lessening violence both within and directed toward the LGBT communities. To access the Zoom link, email [email protected].
Must-attend events in D.C. this fall
Mix of in-person and virtual exhibits, brunches, and more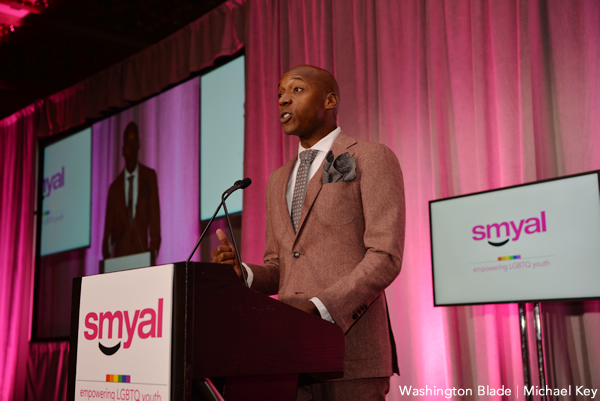 Last year, the pandemic forced many event planners to cancel their projects or move everything entirely online. However, this year, with the number of vaccinated people increasing and the mask mandate in place, events are slowly returning to the in-person format. Check out the list below for a good mix of both in-person and virtual events to watch out for this fall:
Smithsonian Associates will be hosting "Palestinian Embroidery 101: The Tatreez Sampler Series" on Friday, Sept. 17 at 2 p.m. This online event teaches the art of Palestinian embroidery including the basic Palestinian cross-stitch and how to create a tatreez sampler, using Aida cloth fabric. The class will be taught by Wafa Ghnaim who began her training in embroidery with her mother at age 2. Visit the Smithsonian's website for more information.
Join Capital Pride Alliance virtually to celebrate the 10-year anniversary of the repeal of "Don't Ask, Don't Tell" on Monday, Sept. 20 at 7 p.m. This event will focus on "[supporting] the continuous fight for full inclusion for transgender and intersex servicemembers." Keynote speakers include former Rep. Patrick J. Murphy, and Jennifer Dane, Air Force veteran and Executive Director of the Modern Military Association of America. Guests will get to hear extraordinary stories from service members of all branches and learn more about the fight for the codification of transgender military service and the effort to lift the ban on service for intersex individuals and folks living with HIV. For more information, visit Capital Pride Alliance's website.
The 2021 LGBTQ Intergenerational Symposium will be on Thursday, Sept. 23. This is a free two-day virtual event sponsored by the DC Department of Aging and Community Living, Capitol Hill Village, and the DC Villages and is open to LGBTQ individuals and allies of all ages. There will also be a virtual kickoff for attendees, speakers, and organizations that are involved to get to know each other. Each day will include two health and wellness sessions, one panel, and breakout session.
The Smithsonian Center for Astrophysics will host New Vistas in Astronomy: Imaging a Black Hole on Thursday, Sept. 30 at 7 p.m. This event will celebrate the 51st year of the New Vistas in Astronomy lecture series at Fred Lawrence Whipple Observatory (FLWO). There will be speakers from across the many scientific divisions of the Center for Astrophysics Harvard & Smithsonian led by founding director of the Event Horizon Telescope (EHT) Shep Doeleman.
DC Front Runners will host its 40th anniversary party on Saturday, Sept. 25 at Jack Rose Dining Saloon at 3 p.m. This event will be held outside on the large roof deck. Tickets for this event are $35 and cover two drinks, passed appetizers and hors d'oeuvres. You are welcome to open a tab at the bar after your drink tickets have been used. Drink tickets for paid attendees will be available starting mid-September at the runs, and also available day of the event by contacting Josh Yankovic. More information about this event is available on DC Front Runners' website.
All Things Go and the Capital Pride Alliance are joining forces to launch "Club Pride", a third stage and dance party at the All Things Go Music Festival on Saturday, Oct. 16. This all-day event will feature special intimate artist performances, DJ sets, special guests and more throughout the day. Access to Club Pride is included with all festival tickets. Club Pride is located at Merriweather Post Pavilion's 9:32 Stage. For more information, visit Capital Pride Alliance's website.
Capital Pride Alliance will host the first ever "Colorful Fest" that will include a block party and street fair on Sunday, Oct. 17. The Street Fair will feature small independent businesses, community groups, artisans, and food along 15th Street. The Block Party will include entertainment, an As You Are Bar pop-up, and dancing throughout the day for guests 21 and over. For more details, visit Capital Pride Alliance's website.
Smithsonian Associates presents "The Philosophical Thought of Thomas Aquinas" on Thursday, Sept. 23 at 6:30 p.m. This event will be hosted online and Aquinas scholar Gregory T. Doolan will explore Aquinas's philosophical thought. Thomas Aquinas's work presents one of Western civilization's most comprehensive philosophical systems. Although a theologian by profession, this man of faith dedicated much of his vast writings to discerning what the human mind can learn independently of faith. For more information, visit the Smithsonian's website.
"SMYAL's Annual Fall Brunch" will be on Saturday, Nov. 6 at 10:30 a.m. at the Marriott Marquis. This event ​​includes a cocktail reception featuring a silent auction, three-course brunch, and a chance to hear from some of the LGBTQ community's most inspiring leaders. This event will bring together LGBTQ individuals and allies, friends, and families in support of the inspirational youth SMYAL works with every day. For more information, visit SMYAL's website.
DC Area Transmasculine Society (DCATS) will host "Transmasculine and Nonbinary Social Hour on Tuesday, Sept. 21 at 6 p.m. at Red Bear Brewing Company. At this social hour, DCATS will be accepting binder donations and will also give out needles to those who are in need. All partners and friends are required to be accompanied by a transmasculine individual. The event is reservation-only, and you can RSVP online on Eventbrite.
Lil Nas X heads up new role at Taco Bell
The 22-year-old musical artist, now riding the success of two global No. 1 hits was an hourly wage earner as part of a Taco Bell team in 2017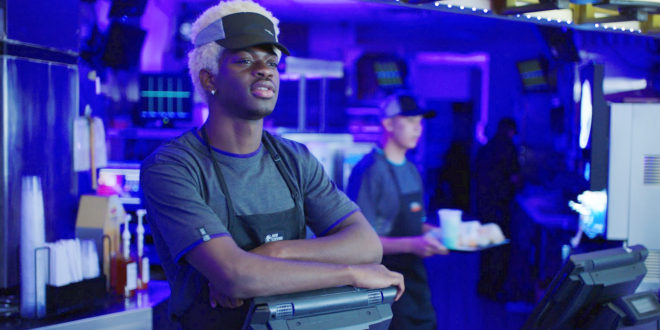 The iconic American fast-food chain serving Mexican-inspired fare such as tacos, quesadillas and nachos has a new pitchman, former Taco Bell employee and now Grammy award winning rapper & singer-songwriter Lil Nas X, (real name Montero Lamar Hill).
In an announcement Monday, Mark King, CEO of Taco Bell commented that "Lil Nas X knows the job, the experience and the culture Taco Bell creates for its fans – including its people," King added; ""This unique partnership will deliver on more than just marketing, allowing us to tap into the genius of Lil Nas X to inspire our team members and align with our commitment to unlocking opportunities for young people."
As a cultural icon with an insider's perspective on the Taco Bell team member experience, Lil Nas X has been appointed the title of 'Chief Impact Officer,' a newly created role that will allow him to collaborate on the brand experience from the inside out.
The 22-year-old musical artist, who catapulted to fame and now is riding the success of two global No. 1 hits in "Old Town Road" and "Montero (Call Me By Your Name)," was an hourly wage earner as part of the Taco Bell team at an Atlanta-area restaurant in 2017.
Two years later as a successful up and coming musical artist, on June 30, 2019, the last day of Pride Month, he came out publicly as gay tweeting: "some of y'all already know, some of y'all don't care, some of y'all not gone fwm no more. but before this month ends i want y'all to listen closely to c7osure. 🌈🤩✨"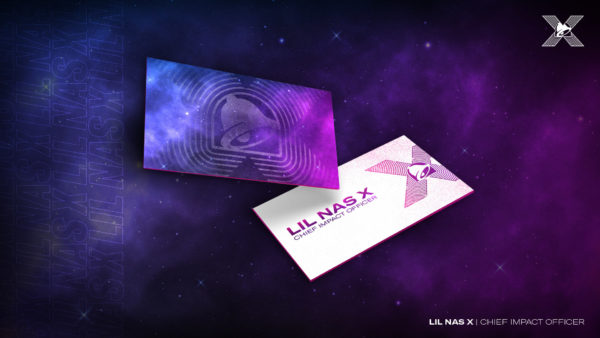 In today's announcement the company acknowledged his ascendency to artistic celebrity as well as his sexual orientation.
"Back in 2017, Lil Nas X laid down roots working at an Atlanta-area Taco Bell as a team member and less than five years later he's ascended to stardom by defying conventions, charting his own course and remaining authentically true to himself – all things that Taco Bell stands for in its own way."
As part of his new role, Lil Nas X will support the Taco Bell Foundation's mission and help announce awards to recipients of the Live Más scholarship to enable them to pursue their creative passions. The Taco Bell Foundation breaks down barriers to educate and inspire the next generation of America's leaders.
Since 1992, the Taco Bell Foundation has reached more than 4 million young people across the country and has awarded more than $110 million in Live Más Scholarships and grants to youth-serving nonprofit organizations focused on education and career readiness.
The artist's "expertise in understanding social media and youth culture alongside his skills in creating great music makes this partnership with Taco Bell exciting, brave and one of the most innovative campaigns I've had the pleasure of creating," said Jennifer Frommer, senior vp brand partnerships & commercial sync at Columbia Records.
As one of his first initiatives, Lil Nas X will make a cameo in Taco Bell's breakfast campaign, which kicks off today, as the brand brings its breakfast offerings back to approximately 90% of restaurants nationwide by mid-September.
According to music industry trade magazine Billboard, in June, the rapper revealed his highly anticipated first full-length album would be "coming soon," though a release date has not been announced.
Lil Nas X x Taco Bell:
From the press release:
As a brand known for its late night Fourth Meal, Taco Bell is celebrating fans who begin craving and planning for their morning meal in the evening to remind them that Taco Bell breakfast awaits come morning.
Breakfast, In Bedtime Stories – Toasted Breakfast Burritos (Commercial) |Taco Bell:
Erasure's 'Neon Tour' coming to The Anthem
Features out lead Andy Bell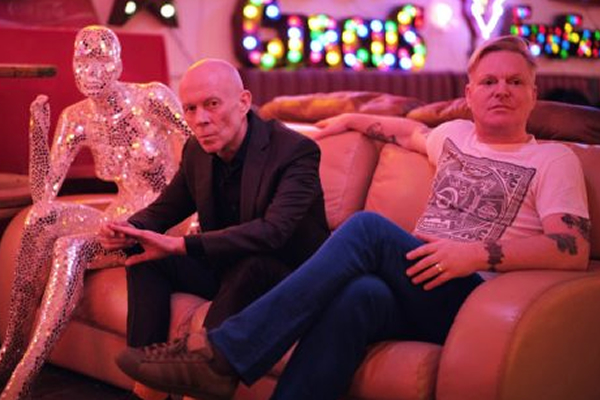 Erasure will play The Anthem on Thursday, Feb. 3 at 8 p.m. Doors open at 6:30 p.m. The band features lead singer Andy Bell who is openly LGBTQ and HIV positive.
Tickets cost between $69.50 and $89.50. Super Excellent Seats are non-transferable. The ID of the original purchaser must be presented to pick up the tickets, and also, Super Excellent Seats will be made available for will call pick up no earlier than 30 minutes prior to doors.
For more information, visit The Anthem's website.