Leaders of 17 EU countries urge bloc to fight anti-LGBTQ discrimination
Hungary lawmakers last week passed another homophobic, transphobic bill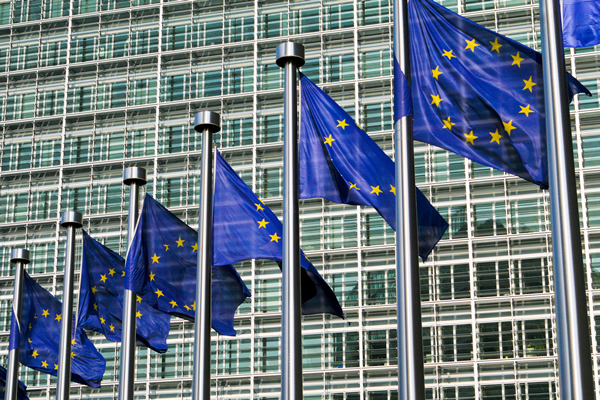 The leaders of 17 European Union countries have signed a letter that urges the EU to fight anti-LGBTQ discrimination.
Politico reported Belgian Prime Minister Alexander De Croo, Danish Prime Minister Mette Frederiksen, German Chancellor Angela Merkel, Estonian Prime Minister Kaja Kallas, Irish Taoiseach Micheál Martin, Greek Prime Minister Kyriakos Mitsotakis, Spanish Prime Minister Pedro Sánchez, French President Emmanuel Macron, Italian Prime Minister Mario Draghi, Cypriot President Nicos Anastasiades, Latvian Prime Minister Krišjānis Kariņš, Luxembourgish Prime Minister Xavier Bettel, Maltese Prime Minister Robert Abela, Dutch Prime Minister Mark Rutte, Finnish Prime Minister Sanna Marin and Swedish Prime Minister Stefan Löfven signed the letter ahead of an EU summit in Brussels. Austrian Chancellor Sebastian Kurz is also a signatory.
The EU heads of state signed the letter a week after Hungarian lawmakers approved a bill that would ban the promotion of homosexuality and sex-reassignment surgery to anyone under 18.
The European Commission on Wednesday said it would seek to block the measure. European Commission President Ursula von der Leyen described it as a "shame."
"This bill clearly discriminates against people on the basis of their sexual orientation and it goes against all the values, the fundamental values of the European Union and this is human dignity, it is equality and is human fundamental rights, so we will not compromise on these principles," she said.
"I will use all the powers of the European Commission to ensure that the rights of all EU citizens are guaranteed, whoever you are and wherever you live," added von der Leyen.
This Hungarian bill is a shame.

It discriminates people on the basis of their sexual orientation & goes against the EU's fundamental values.

We will not compromise.

I will use all the legal powers of @EU_Commission to ensure that the rights of all EU citizens are guaranteed. pic.twitter.com/RzWPpue0CD

— Ursula von der Leyen (@vonderleyen) June 23, 2021
Hungarian Prime Minister Viktor Orbán rejected the criticisms.
"The recently adopted Hungarian bill protects the rights of children, guarantees the rights of parents and does not apply to the sexual orientation rights of those over 18 years of age, so it does not contain any discriminatory elements," his government said in a statement, as France 24 reported.
Orbán and members of his ruling Fidesz party in recent years have moved to curtail LGBTQ rights in Hungary.
Hungarian lawmakers late last year approved bills that effectively banned same-sex couples from adopting children and defined marriage as between a man and a woman. A measure that bans transgender and intersex people from legally changing their gender passed in the Hungarian Parliament in April 2020.
Munich's Allianz Arena sought to illuminate the stadium in rainbow colors during a Euro 2020 match between Hungary and Germany as a way to protest the latest anti-LGBTQ bill to pass in the Hungarian Parliament. The Union of European Football Associations, which is European soccer's governing body, rejected the request.
ILGA-Europe in a statement it sent to the Washington Blade on Thursday notes both Hungary and Poland, another EU country in which lawmakers have sought to restrict LGBTQ rights in recent years.
"For quite some time now, we've been informing EU ministers about systematic breaches of EU law committed by Hungary and Poland, which impact on LGBTI rights and the lives of LGBTI people," says ILGA-Europe. "This week's developments seem to suggest that the European Commission and a number of member states finally heard that call. Time to keep up the action and follow through on its values and responsibilities as guardians of EU law, keeping the important commitments made this week."
Puerto Rico activists condemn police raid on LGBTQ-friendly bar
More than 20 officers descended on Loverbar near the University of Puerto Rico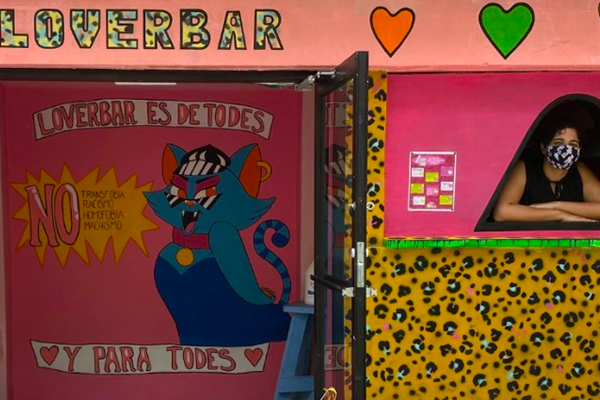 Activists in Puerto Rico have condemned a police raid on an LGBTQ-friendly bar that took place on Thursday night.
Local media reports indicate more than 20 officers with the San Juan Municipal Police Department entered Loverbar, which is near the campus of the University of Puerto Rico, at around 11 p.m.
A video posted to social media shows that some of the officers who entered the bar were armed with what appear to be shot guns.
Media reports cite local authorities who said Loverbar did not have the necessary permits to operate as a bar, and the officers arrived there to fine them. San Juan Mayor Miguel Romero in a statement said officers fined Loverbar and seven other businesses in the city on Thursday for either not having the necessary permits or excessive noise.
"The Municipal Police of San Juan led by Miguel Romero intervened last night with a queer bar," tweeted Pedro Julio Serrano, founder of Puerto Rico Para [email protected], a Puerto Rican LGBTQ advocacy group. "This reminds us of a time when LGBTQI+ people were prosecuted, criminalized and villified."
"We won't tolerate homophobia and transphobia in San Juan," added Serrano.

Comité Amplio Para la Búsqueda de Equidad (CABE), another Puerto Rican LGBTQ advocacy group, has called for an "exhaustive and independent investigation into the excessive use of force and intimidation by the Municipal Police of San Juan last night" at Loverbar.
Argentina becomes first Latin America country to issue non-binary IDs
Country remains at forefront of trans, gender non-conforming rights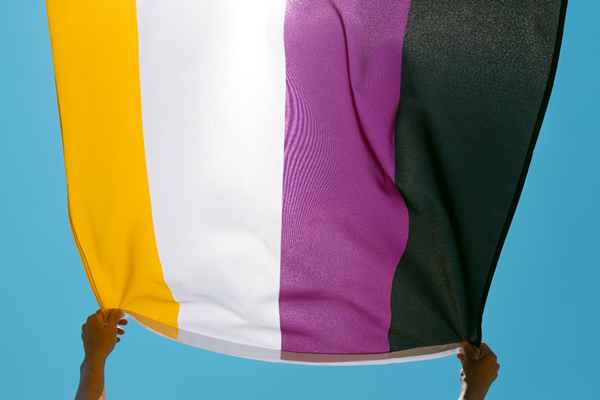 Argentina on Wednesday became the first country in Latin America to issue ID cards that are specifically for non-binary people.
President Alberto Fernández issued a decree that allows non-binary Argentines to choose an "X" gender marker on their National Identity Document or DNI.
"The recognition of the gender identity of people who identify themselves outside gender binary norms is a big advance for the entire society, because it puts to an end the mandatory imposition of 'male' or 'female' categories," reads Fernández's decree. "The decree implements the rights recognized under the Gender Identity Law, interpreting its scope beyond binaryism."
The Gender Rights Law that took effect in 2012, among other things, allows Argentines to legally change their gender without medical intervention. Fernández last September signed a decree that requires at least 1 percent of all jobs in the country's public sector to go to transgender people.
Marcela Romero, a Buenos Aires-based trans activist who is also a member of REDLACTRANS (The Latin America and Caribbean Network of Transgender People) Executive Board, in a statement said the decree "once again positions Argentina" as a world leader in extending rights to gender non-conforming people.
#Argentina @marcela__romero coord regional de RedLacTrans y presidenta @ATTTA_Nacional estuvo en acto presidencial donde se entregaron DNI No Binaries. "La Ley de Identidad de Género es el marco legal para los DNI no binaries ¡Leyes de Identidad de Genero para toda la región YA!" pic.twitter.com/OY1n1Qcr50

— RedLacTrans (@REDLACTRANS) July 21, 2021
Mariano Ruiz, another Argentine LGBTQ rights activist, echoed Romero.
"The recognition of the identity of non-binary people by the State leaves no doubt about the interpretation of the Gender Identity Law," Ruiz told the Washington Blade on Wednesday.
Ruiz also noted the public sector employment law is named after two trans activists — Diana Sacayán, who was killed in 2016, and Lohana Berlina, who died in 2012.
"Once again and after the recent approval of the Diana Sacayán-Lohana Berlina Labor Quota Law, the Argentine government has shown its firm commitment to sexual and gender diversity and sets the course for where the Latin America region should go," said Ruiz. "We hope that this is only the beginning and we will soon have a new law against discriminatory acts, a comprehensive law for trans people and a new law for HIV and viral hepatitis."
Chilean Senate approves marriage equality bill
President Sebastián Piñera has urged lawmakers to support measure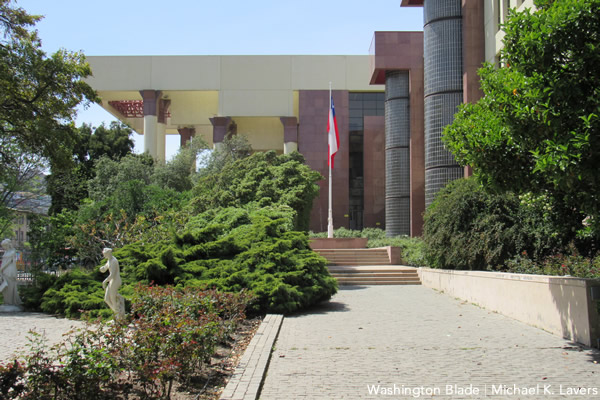 The Chilean Senate on Wednesday by a 28-14 vote margin approved a bill that would extend marriage rights to same-sex couples.
The vote took place less than a month after President Sebastián Piñera announced he supports marriage equality and urged lawmakers in the South American country to quickly act on the issue. The bill now goes to the Chilean House of Representatives.
The Movement for Homosexual Integration and Liberation (Movilh), a Chilean LGBTQ advocacy group, described the vote as a "triumph of justice and equality."
"The Senate, four years after of processing, finally approves and dispatches (the) marriage equality (bill)," tweeted the organization. "The end of discrimination against same-sex partners and same-sex parents is near. A better path for new generations."
TRIUNFA LA JUSTICIA Y LA IGUALDAD: el Senado, tras cuatro años de trámite, aprueba y despacha por fin el #MatrimonioIgualitario. Se acerca el fin de la discriminación a las parejas del mismo sexo y a las familias homoparentales. Un mejor camino para las nuevas generaciones ❤️ pic.twitter.com/dbX5z05OPo

— Movilh Chile (@Movilh) July 21, 2021
Lorena Recabarren, undersecretary for human rights in Chile's Justice Ministry, in a statement applauded Piñera for his position in support of the bill. Recabarren stressed the president will continue to urge members of the House of Representatives to quickly approve it.
"Our goal is that this bill gets done as soon as possible and will be signed into law for everyone in our country," she said.
Same-sex couples have been able to enter into civil unions in Chile since 2015.
Movilh in 2012 filed a lawsuit with the Inter-American Commission on Human Rights on behalf of three same-sex couples who were seeking marriage rights in the country. The group entered into an agreement with the Chilean government over marriage equality and adoption rights for same-sex couples, but withdrew from it last October.