Senate confirms lesbian, trans nominees to high-profile defense roles
Skelly is second out transgender appointee to obtain confirmation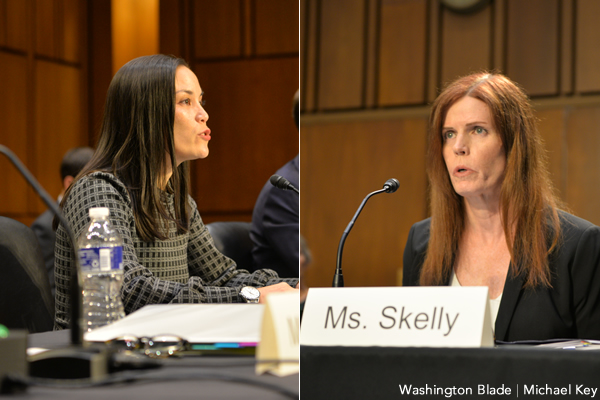 The U.S. Senate confirmed on Tuesday two Biden nominees — one lesbian, another transgender — for high-profile positions at the Defense Department by unanimous consent.
Gina Ortiz Jones, a lesbian former Air Force pilot and Texas congressional candidate, was confirmed as under secretary of the Air Force, and Shawn Skelly, a transgender 20-year U.S. Navy veteran and a defense appointee in the Obama administration, was confirmed as assistant secretary of defense for readiness.
For the second time in U.S. history, the Senate has confirmed an openly transgender person as a presidential appointee — and did so without controversy by unanimous consent.
Just months ago, Rachel Levine was confirmed as assistant secretary of health on a party-line basis after enduring rude, invasive questioning from Sen. Rand Paul (R-Ky.) during her confirmation hearing on transgender health care.
Jones has also made an achievement through Senate approval: She's the first out lesbian to win confirmation to serve in a high-level defense position.
The Senate confirmation of the nominees by unanimous consent is consistent with their confirmation hearing, which both Jones and Skelly breezed through without hostility.
Annise Parker, president of the LGBTQ Victory Institute, pointed out in a statement the two newly confirmed presidential appointees both served in the U.S. military under bans against LGBTQ people in the armed forces.
"Gina and Shawn served their country when living openly could result in discharge and a lost career, so their ascension to key leadership positions is a powerful moment for those servicemembers who served or continue to serve in silence," Parker said. "Their confirmation will transform perceptions of LGBTQ people within the ranks of the U.S. military, but also among the leaders of militaries we work with around the world."
Another out LGBTQ person nominated by Biden for a high-profile defense role is Brenda Sue Fulton, whom Biden nominated to become assistant secretary of defense for manpower and reserve affairs. Her nomination, however, has not even had a hearing in the Senate Armed Services Committee. It's unclear why her nomination hasn't moved forward.
Avoiding a shutdown looks likely as House clears bipartisan spending bill
45-day continuing resolution passed 335-91.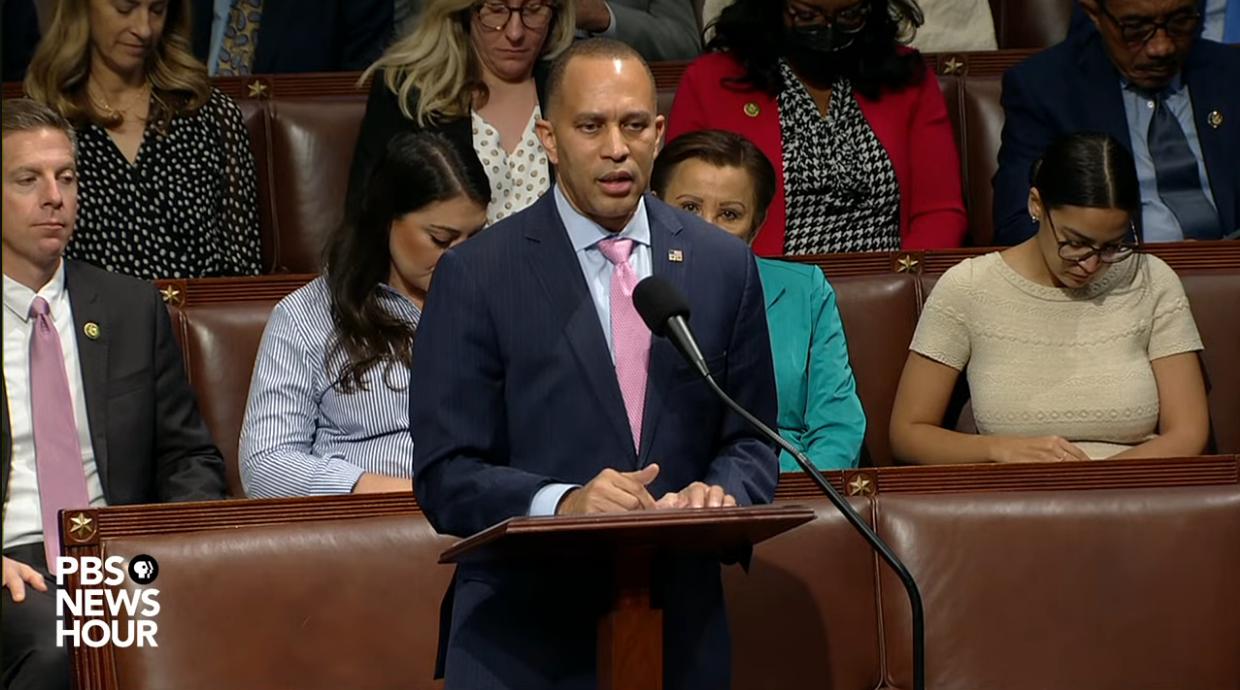 The U.S. House on Saturday approved a 45-day continuing resolution that, should the Senate approve the stopgap measure, as expected, will avert a government shutdown.
In a stunning turn of events, a coalition of Republicans and Democrats backed the proposal, H.R. 5860 advanced by House Speaker Kevin McCarthy (R-Calif.), which was passed with a vote of 335-91.
Ninety Republicans and one Democrat voted against the continuing resolution which, in addition to funding U.S. government agencies through mid-November, will provide billions in disaster relief .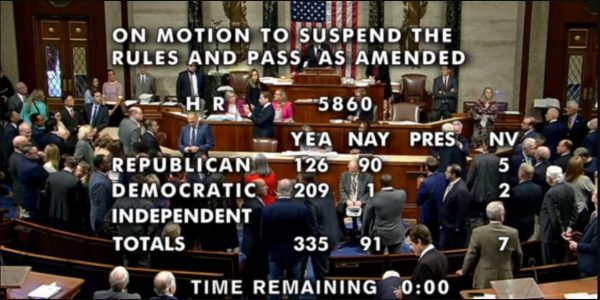 Democrats agreed to the bill even though it did not contain U.S. aid to Ukraine. Still, the most conservative members of McCarthy's caucus have warned they would replace their speaker if he cooperated with Democrats on a deal to avoid a shutdown.
In recent weeks, these members advanced far-right anti-LGBTQ amendments to spending packages that stood no chance of becoming law.
Eswatini government refuses to allow LGBTQ rights group to legally register
Supreme Court previously ruled in favor of Eswatini Sexual and Gender Minorities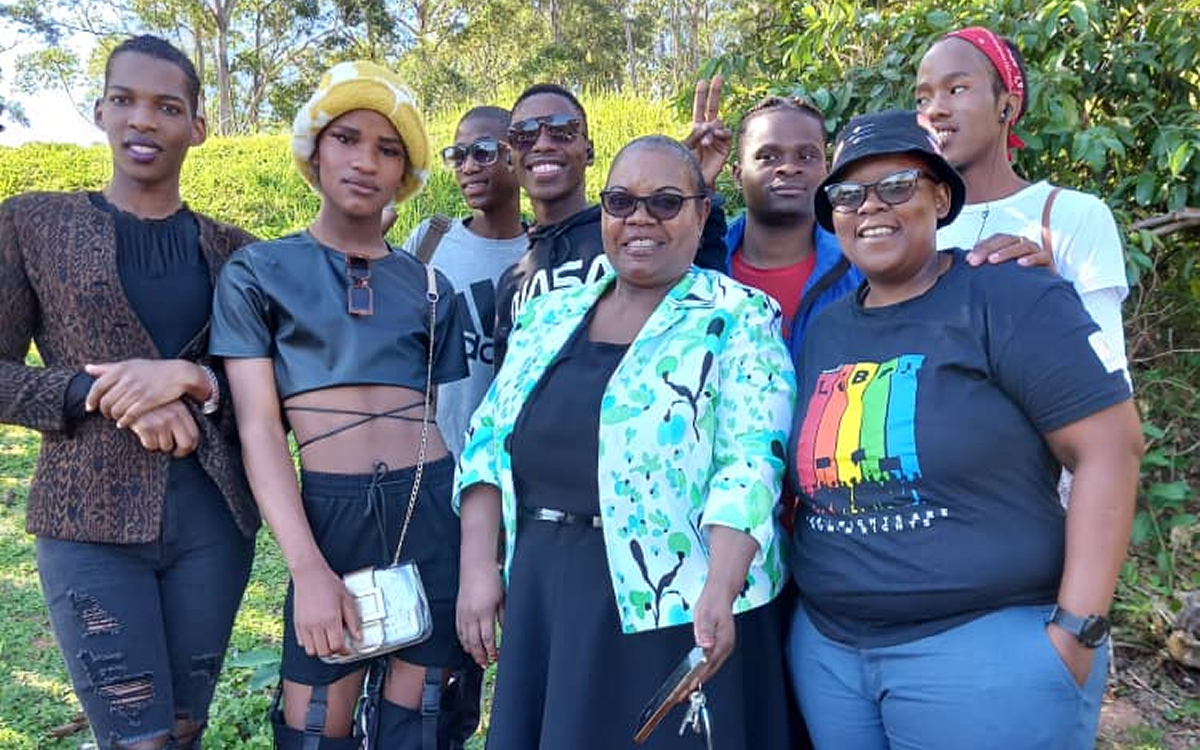 The Eswatini Commerce, Industry and Trade Ministry this week said it will not allow an LGBTQ rights group to register.
The country's Supreme Court in June ruled the government must allow Eswatini Sexual and Gender Minorities to register.
The Registrar of Companies in 2019 denied the group's request. Eswatini Sexual and Gender Minorities the following year petitioned the Supreme Court to hear their case. The Supreme Court initially ruled against the group, but it appealed the decision.
"[The] Minister of Commerce and Trade refuses to register ESGM citing the 'Roman Dutch Law,'" said Eswatini Sexual and Gender Minorities on Thursday in a tweet to its X account. "This was after the Supreme Court ruled unanimously that the refusal to register ESGM by the registrar was unconstitutional."
Virginia Beach high school students stage walkouts to support transgender rights
City's school board approved policy to out trans students to parents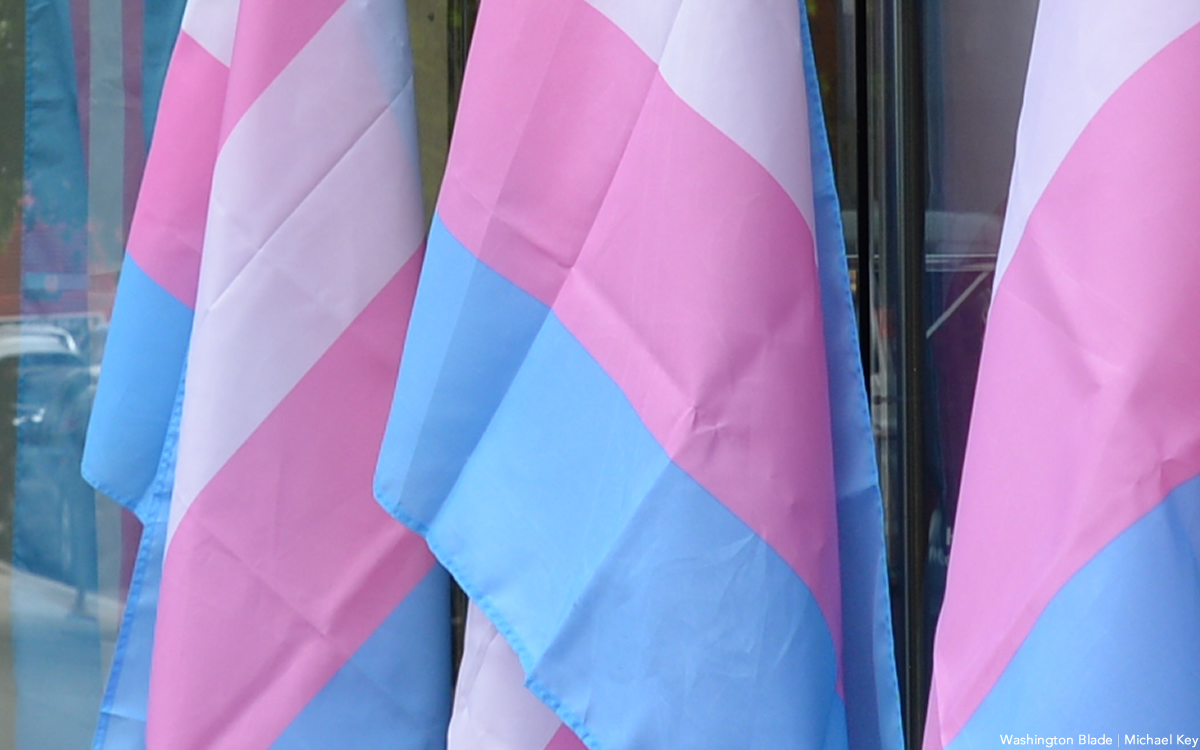 Students at five Virginia Beach high schools on Friday staged walkouts in support of transgender rights.
The walkout is in response to the Virginia Beach School Board approving policy 5-31, which the Pride Liberation Project says will require schools to out trans students to their parents.
Students have been organizing walkouts across the state since Republican Gov. Glenn Youngkin earlier this year announced new guidelines for trans and nonbinary students.
"Students like me aren't going to be able to talk to our teachers if we're constantly worried about our school officials calling home to forcibly out us," AJ, a trans Kellam High School Student, told the Pride Liberation Project.