Wahlberg walks for redemption in disappointing 'Joe Bell'
Bleak film's tear-jerking tropes produce clunky results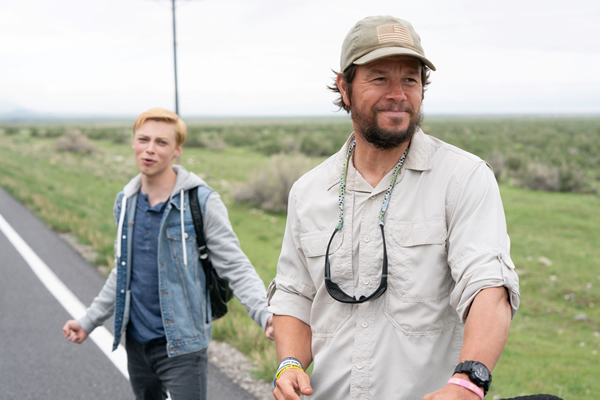 If you've never heard of the real-life "Joe Bell," you might spend the first third of the movie that bears his name thinking that you are watching an uplifting story about a father and son taking a marathon walk across America to raise awareness against bullying.
That's not exactly what is happening, though.
Directed by Reinaldo Marcus Green, "Joe Bell" stars Mark Wahlberg as the title character, a rural Oregon dad who undertook a "Walk for Change" in 2013 after his teenage son Jadin was bullied at school for being gay. Intending to journey on foot from Oregon to New York City, Bell connected with people as he travelled, gaining a following on social media and speaking at schools, youth groups, and other community organizations about the devastating effects of bullying, as well as the need for parents to be unconditional in supporting their bullied children – something he himself had failed to do when Jadin's ordeal was taking place.
Green's movie puts that inner conflict in high focus by telling Joe and Jadin's story in an intertwined narrative of past and present events. The domineering, short-tempered father we meet in flashbacks is contrasted with the humbler, gentler dad who engages in banter and sings Lady Gaga with his son on the road. It's a structure that makes it clear that Joe, once a bit of a bully himself, is walking as much to make amends as to oppose intolerance.
Unfortunately, it's also a cheat, because the real Jadin – spoiler alert – was never on that walk with his father. After being terrorized in the locker room shower by members of his school's football team, Jadin ended his own life by hanging himself in an elementary school playground. Joe, who had never been willing to stand up publicly for his son while he was alive, walked alone.
To be clear, the movie does not try to rewrite the real story. Instead, it sets up an end-of-first-act plot twist where we find out that Joe has been talking to a figment of his imagination all along. We get clues, of course, like the fact that other people never seem to engage with Jadin, but these only become apparent in retrospect, after the big reveal.
It's also after this too that the movie's tone begins to change, rapidly. Gone is any pretense that we are seeing a feel-good story of family bonding and social advocacy, or that the grim tale of small-town bigotry being spun in the flashbacks is going to lead to a triumphant conclusion, and what we now get is a deeper dive into the soul-searching of a man who recognizes, too late, how his own attitudes and behavior may have played a part in his son's decision to end his own life. Joe's walk is a bid for personal redemption, and it's a difficult journey in ways that are much more painful than the blisters on his feet.
Unfortunately, while it may make for an interesting narrative device, this sudden turn in the movie feels a little like a bait-and-switch. It doesn't help that "Joe Bell" works overtime to tug our heartstrings with its swelling, elegiac score or its reliance on tear-jerking tropes, nor that the focus on Joe's inner turmoil effectively upstages Jadin's torment. Indeed, by making the teen into an otherworldly companion, the movie essentially turns him into a gay saint, cheerfully responsible for shepherding his father toward redemption. While it may not be an intentional effect, it can't help but feel a little akin to the "magic Negro" cliché that has turned so many well-meaning movies into unintentionally offensive perpetuations of stereotype – to say nothing of begging the question of why the victims of cultural oppression should feel any responsibility at all for helping their oppressors forgive themselves.
Adding still another layer to the vaguely bad taste "Joe Bell" leaves in one's mouth is the fact that its star once famously revealed in an interview that he had been considered for a role in "Brokeback Mountain" but was glad when he didn't get it because he was "creeped out" when he read the script. Add to this Wahlberg's history as a convicted perpetrator of racial violence when he was growing up in Boston – a record that has haunted him for his entire career and for which he has spent a great deal of time and energy trying to atone – and one can only wonder if the actor might be aiming for a bit of redemption himself.
Not that there's anything wrong with that, and as far as his performance goes, Wahlberg certainly seems sincere. The famously conservative macho action star delves to a level of depth and vulnerability we haven't seen from him since "Boogie Nights," and it's hard to imagine an actor who would be a better fit as the conservative, blue-collar Joe Bell. In charting the character's evolution from toxic alpha masculinity toward a more compassionate world view, he is clearly guided by self-knowledge, and he deserves credit for his bravery in bringing that to the table.
There are other reasons to forgive "Joe Bell" for its clunky and vaguely tone-deaf presentation, most of which come from screenwriters Diana Ossana and Larry McMurtry – who also penned the script for "Brokeback Mountain," ironically enough – and their keen understanding of human nature. They sculpt believable, identifiable characters with a few deft strokes of dialogue, which not only permits us to empathize with them but gives the cast a boost in making them all into fully formed, three-dimensional human beings.
Among the actors who benefit from this are Connie Britton, wearing the patiently weary wisdom of a long-term survivor as Joe's wife and Jadin's mother, and Gary Sinise (another actor known for his conservative offscreen views) as a local sheriff who forms a brief friendship with Joe in an intimate and touching scene that is one of the movie's highlights. Most impressive of all, however, is young up-and-comer Reid Miller, who gives a charismatic and refreshingly unaffected performance as Jadin. It's largely thanks to him, in fact, that the movie doesn't come off as just another "gay issues" movie designed to make straight people feel more enlightened.
Yet even if "Joe Bell" avoids that trap, it doesn't quite rise above the layers of Hollywood sentiment with which it drapes itself. Despite the many small moments of authenticity peppered throughout, there are too many others that are either too precious or too perfunctory, and that makes it hard to care as much about the ones that work. This is especially true in light of its bleakness. Like "Brokeback," it's a movie in which the tragedy is unrelenting, and we are left to find whatever scraps of happiness we can find in the ending – but while "Brokeback" had the beauty of an epic love story to transcend its sadness, "Joe Bell" can only leave us to contemplate a senseless waste of a human life.
Faced with that handicap, even with good writing and performances, it's hard for a movie to be anything but a bummer.
'Cured' beautifully chronicles fight for dignity
New doc revisits APA designation of homosexuality as a sickness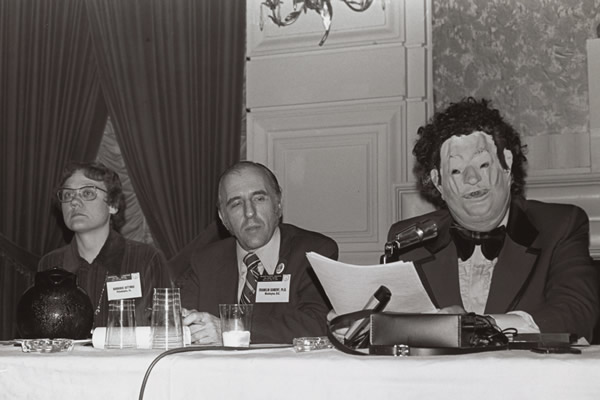 At the 1970 American Psychiatric Association convention, in front of 10,000 professional members, LGBTQ activists had a single rejoinder to decades of APA designation of homosexuality as a sickness in need of treatment: "There is no 'cure' for that which is not a disease." It marked the first direct clash with a psychiatric profession that had classified homosexuality as a mental disorder and advised everything from talk therapy to psychologically destructive shock therapy to "cure" homosexuality.
After Stonewall, gay activists concluded that the classification of homosexuality as a mental illness by the APA would hold back the advancement of the gay rights movement. To secure equality, activists knew they had to debunk the idea that they are sick.
The struggle to remove homosexuality from the APA's definition of mental illness is beautifully chronicled in the forthcoming documentary "Cured" — beautifully because the filmmakers contrast erroneous characterizations of homosexuality by mid-century psychiatrists with mid-century photographs that bore witness to gay people's actual nature.
Getting the APA to change required more than storming conferences. Gay activists, for instance, pinpointed sympathetic young psychiatrists who could act to reform the APA from within and helped them win seats on the Board of Trustees. Meanwhile, the culture was changing. In the 1970s, gay visibility was growing, which boosted the campaign to end the sickness label.
At its 1972 convention, the APA offered a platform to gay rights activists Frank Kameny and Barbara Gittings. The duo invited Dr. John Fryer to testify about what it was like to be a gay psychiatrist. Fearing damage to his reputation (he had previously lost a position for being gay), Fryer donned a mask and adopted the title H. Anonymous. Despite his cloaked persona, his testimony was, in the words of one attendee, a "game-changer."
Fryer spoke as a gay man with "real flesh and blood stand[ing] up before this organization and ask[ing] to be listened to" and evoked the great emotional toll of being forced to live in the closet — "this is the greatest loss: our honest humanity." The tide was turning but the intransigent faction needed a few more kicks. Representing a new generation of psychiatrists, Dr. Charles Silverstein would lay down the gauntlet: The APA could either continue to promote "undocumented theories that have unjustly harmed a great number of people" or accept the genuine science that being gay was no illness. At the next year's convention, in a final clash between opposing sides, Gay Activist Alliance member Ronald Gold pointed out the absurdity that a medical practice predicated on making sick people well was making "gay people sick." The APA ended its mental illness classification in 1974.
"Cured" represents a growing awareness of the history of "curing" homosexuality. Netflix recently premiered "Pray Away" about the so-called "ex-gays" who promoted conversion therapy, the destructive practice by fundamentalist Christian quacks. The film "Boy Erased" (2018) took a similar sledgehammer to conversion therapy.
Precisely because of the long-term ill-effects of stigmatizing gay consciousness, the LGBTQ community has in recent years targeted conversion therapy. Twenty states have banned conversion therapy for minors, and an additional five states have enacted partial bans.
Although thoroughly discredited by medical professionals, including the APA, conversion therapy continues to harm thousands of youths each year. While "Cured" is instructive for LGBTQ activists combatting conversion therapy nationwide, it has an even more important lesson.
"There isn't anything wrong with them, so there can't be anything wrong with me," is how one gay man remembers feeling upon entering a gay bar, witnessing convivial gay men and realizing it was time to ditch his homophobic shrink and embrace himself.
It struck a deep chord with me because I had a similar epiphany as a young man. Feeling my way around my sexuality as a grad student in New York, it all finally came together one night at a Greenwich bar as I sat across from two gay men and chatted about traveling and career ambitions. I am doing nothing wrong, I thought. It made no sense to be afraid of living my life as a gay man.
Our determination to live openly remains a potent inspiration for those still struggling with acceptance, and the strongest rebuke of those who would seek to erase us.
"Cured" premieres on PBS on Oct. 11.
A conversation with Bruce LaBruce
Filmmaker still pushing boundaries after 30 years
Bruce LaBruce, one of the few filmmakers that has been able to build a career moving back and forth between directing porn and independent cinema, is still interested in shocking his audiences.
Once known for incorporating explicit scenes of gay and fetish sex into his movies, he's produced a body of work over the past three decades that deliberately pushes the boundaries of our taboos and pulls the rug out from under our most solid assumptions about sex and sexuality. His movies subvert familiar Hollywood tropes in narratives that blend a campy, melodramatic style with depictions of hardcore, frequently unconventional sex, and even if he's taken a slightly tamer approach in some of his more recent work – including his latest, "Saint-Narcisse," which was released earlier this month and features a complicated story about twin brothers separated at birth who fall in love with each other when they reunite as adults – it doesn't mean his films are any less transgressive.
When the notorious Canadian iconoclast sat down to speak with the Blade last week, we talked with him about the challenge of staying on that edge.
BLADE: In your earlier films, audiences were shocked by the sexual depictions you included. Does it surprise you that nowadays the same things can be seen on Netflix or HBO?
BRUCE LABRUCE: It's true that when you see erect penises on "Euphoria," or what have you, it's taking TV to a level that nobody perhaps could have anticipated – or maybe it was inevitable, really. But even though there's a certain amount of extreme and explicit content allowed, when you shift to the bigger context it's still not seen as OK. Society has this weird schizophrenia where that kind of explicitness, even the idea of porn, is accepted, to a degree – but in cinema, at least in mainstream theatrical films, there's almost a de-sexualization. Certainly, all those superheroes are shockingly asexual. I think it's partly because the audience for a lot of that stuff is kids – and the culture in general is a bit infantile in this era.
BLADE: How has that changed your approach to filmmaking?
LABRUCE: For one thing, I'm deliberately making more mainstream films, like "Saint-Narcisse," that are kind of like wolves in sheep's clothing. On the surface they reference popular genres, like mystery and romantic comedy, and they pay homage to '70s cinema – and there's a certain, maybe not "light-heartedness" but a camp element to the style as well.
And the explicitness is not as important as the implications of what the film is about. Like in "Saint-Narcisse," the plot about this attraction between twin brothers opens up into Freud's idea of "family romance," and how these sexual tensions that he talks about within the nuclear family lead people to so much guilt and self-loathing, because they think there's something morally wrong about them for having these sexual impulses, which are really just natural. Obviously, there are taboos in place, as there should be, but whether there needs to be so much guilt and self-torture about having those kinds of impulses is another question.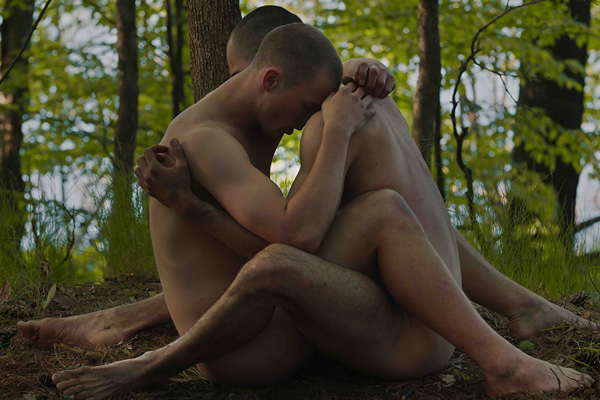 BLADE: Your movies have always centered on these taboo expressions of sexuality.
LABRUCE: The idea of trying to humanize taboo sexuality and fetishes runs through all my work. You're not sick or morally corrupt because you have a fetish, you're just a living, breathing human that happens to have this extreme impulse. It's actually quite often a real worship, a devout kind of respect and appreciation, even a spiritual appreciation of the object of desire.
And there are so many ideological gay-themed films that insist on presenting only "positive" representations of homosexuality. I've always been against that, against any kind of prior censorship or pressure to conform to ideals of representation – I mean, who determines what is a "good" gay?
I prefer making something that really isn't even classified as a "gay" film, more a film that talks about the ambivalence of sex and the ambiguities of sexual representation. I've always depicted characters that don't have a fixed sexual identity, they're somewhat fluid, and it's more about human sexuality in general, rather than being a "gay" film – or a film that presents gay characters that are reassuring and fixed in their gay identity. You know, assimilated, or at least well-behaved and domesticated.
BLADE: Your films certainly challenge those kinds of politically correct notions of queer behavior.
LABRUCE: There is a fear anymore of representing things because of political correctness, of being called out or "cancelled" or whatever, which I really do think is the enemy of art and cinema. The artist should be able to express themselves without second-guessing everything they do, and without censoring themselves. It's always been that if you disagree with someone or if you think their film is offensive, then you have many ways of expressing that to them – you can walk out of their film, you can confront them at a Q&A, you can have a dialogue on the internet – but more and more it's become a black-and-white conversation where you're either on the right side or the wrong side. That's extremely challenging for a filmmaker nowadays.
BLADE: Your work has always stirred up controversy, though. And yet, you've managed to weather all that and become a respected cinema artist. How did you pull that off?
LABRUCE: There's a kind of irony in my movies – I see it more as ambiguity, really, or a camp sensibility that I have – that allows for a lot of interpretation, and you don't always know where a film stands or what the intention is behind it. It's ambiguous – even to me, you know? I think that's a much more productive way of approaching cinema, because then it's a dialogue with the audience – you're not telling them "this is the way it needs to be" because of social pressures. It's something that is open to interpretation.
BLADE: There's also a kind of absurdity in your films, where things sometimes go to extreme levels that make us see how ridiculous a lot of these moral strictures can be when we look at them from a different perspective. Is that something you try to do?
LABRUCE: It's setting up a kind of politically correct scenario and then taking the piss out of it. It's the difference between fantasy and reality. Our sexual imagination can be very dark and complicated and disturbing sometimes, and instead of making people feel guilt-ridden or tortured by the fact that they have these thoughts, I want my films to be a kind of collective unconsciousness, where people can work these things out rather than acting on them in real life.
That's the function of porn, after all.
LaBruce delivers shocking story of brotherly love in 'Saint-Narcisse'
Skilled director's incest tale challenges our boundaries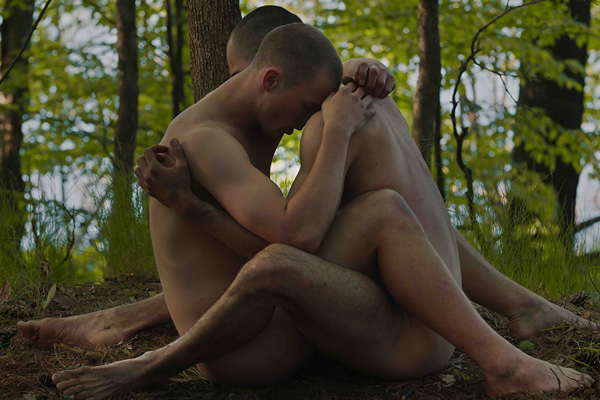 It's gratifying to live in a time when queer stories and characters have become more commonplace on film and television than ever before, but for those of us who are old enough to remember a very different world, it's hard not to feel a twinge of regret over what we may have lost in the transition. After all, in the days when mainstream entertainment culture was still pretending that queer people didn't exist, queer cinema was an underground experience infused with a certain rebellious spirit – a sense of righteous non-conformity, if you will – that is somehow absent from much of the content made possible by the "rainbow explosion" taking place on our screens today. And while nobody is complaining about the increased acceptance achieved by our LGBTQ+ community, it's nevertheless a welcome pleasure when a movie comes along to remind us that queer cinema can still be transgressive.
For such a film, one can always count on Bruce LaBruce.
The Canadian iconoclast, who rose in the '90s from the world of queercore zines to gain a cult following as a filmmaker, is notorious for assaulting cultural norms. Combining the tropes and formulas of conventional Hollywood cinema with the raw sexuality of hardcore gay porn, some of his films, like "Hustler White" and "L.A. Zombie," have stirred shock and controversy even among the most hardened queer cinephiles, and while his style may have mellowed somewhat since his earlier career, his latest effort – the dark comedy "Saint-Narcisse," which hinges on "twincest" between two brothers separated at birth – proves that he still takes delight in shattering even the strictest taboos.
The film, which opens in limited theaters and through VOD platforms on Sept. 17, unfolds a sort of contemporary adult fairy tale centered on a young man named Dominic (Félix-Antoine Duval), who fuels an unrequitable fetish for himself by taking Polaroid selfies. The death of the beloved grandmother who raised him leads to his discovery of a deep family secret: his birth mother (Tania Kontoyanni) didn't die in childbirth as he was told, but is alive and living in exile with a female companion (Alexandra Petrachuk) at a remote cabin in the woods. When he reunites with her there, he quickly learns of the existence of a twin brother (Duval again), taken away at birth and raised in a nearby monastery, where a priest (Andreas Apergis) has kept him all these years against his will. Determined to reunite his family and drawn by a desire to be with his beautiful, identical brother, Dominic soon embarks on a path that will embroil him with all the others in a blasphemous web of sex, revenge, and redemption.
Like most of LaBruce's work, this latest piece draws on a wide array of cultural influences. Set in 1972 (in the "afterglow of sexual liberation," as the publicity material puts it), it revels in the aesthetic of the '70s genre pictures that have always inspired the filmmaker, evoking and emulating the lurid psychosexual thrillers of the era while reinventing them through a countercultural queer lens. At the same time, it's a sly satire of our modern, self-obsessed culture, in which the myth of Narcissus is reframed around a selfie-snapping hero who yearns to be his own lover. Above all, it's an unabashedly campy affair, a wild and wooly Freudian melodrama that resembles a fable from the Brothers Grimm as interpreted by Jean Genet.
Yet for all that, LaBruce keeps it grounded throughout. He guides his actors to play their roles in earnest – something they achieve with somewhat surprising excellence, with the handsome Duval earning particular kudos for rising to the challenge of his difficult dual role. Moreover, he underpins the screenplay (co-written with Martin Girard) with a healthy dose of social observation, clearly conveyed yet handled with just enough restraint to avoid weighing down the delicious B-movie goofiness. LaBruce has a reputation for performing a deft balancing act in his movies between the ridiculous and the profound, in which the line between them seems to disappear, or at least become irrelevant; in "Saint-Narcisse" he earns it anew with the skill of a true master.
Still, one doesn't see a LaBruce film for its restraint, and for all its measured contemplation of themes, the purpose of "Saint-Narcisse" is to make us squirm. The relationship at the heart of the story, after all, is a forbidden one. Not only are the two star-crossed lovers boys, they're also brothers – and because it is a LaBruce film, we find ourselves wanting them to be together almost as much as they do. And also because it is a LaBruce film, we know we'll get to see it happen.
It's not just the incest that challenges our boundaries, either. There's also the complex and conflicted relationship between Daniel and the priest who is his father figure/captor/abuser, and the one between an older woman and the daughter of her own dead lover. The film is full of conflicting and conflicted impulses, shaped by the dualities that permeate our social and personal lives – male and female, age and youth, spirituality and carnality, coercion and consent – and our various loyalties to its characters collide with our preconceptions about what is or is not acceptable until our reflex toward judgment simply short-circuits. By the time his story has reached its suitably over-the-top climax, LaBruce has already set us up so well that we are ready to go willingly with him into whatever wickedly subversive happy ending he has in store.
As to that ending, it's best to leave the details spoiler-free for effect – but suffice to say it is a logical culmination of all the threads "Saint-Narcisse" has interwoven from the start, and that it will leave most viewers with a feeling of perverse satisfaction despite themselves. In other words, LaBruce has once more succeeded in turning a lot of internal taboos upside down, and whether or not the effect is permanent we are forced to question our own assumptions about self, sex, love and family – along with a good number of other social mores and institutions that have more influence over our humanity that most of us care to recognize.
All of this is precisely the point, of course. And while "Saint-Narcisse" (like all of LaBruce's films) is unquestionably a piece of queer cinema, the product of a queer sensibility and a lifetime of living outside cultural norms, it is ultimately not a movie about queer experience. It's a movie about human experience, and its observations about the way our lives are programmed by the things we believe about ourselves and the world around us are meant for everyone.
Of course, by this point it should be obvious that it's NOT for everyone's tastes. While it may not be as explicit as some of LaBruce's previous works, there's still plenty of full-frontal nudity and intense sex involved; combine that with the twisted sensibility that drives the story and dictates its outcome, and you have a movie that should be approached with caution by anyone who is faint of heart.
For the rest of us, though, it's a sinfully satisfying cinematic snack.