Wahlberg walks for redemption in disappointing 'Joe Bell'
Bleak film's tear-jerking tropes produce clunky results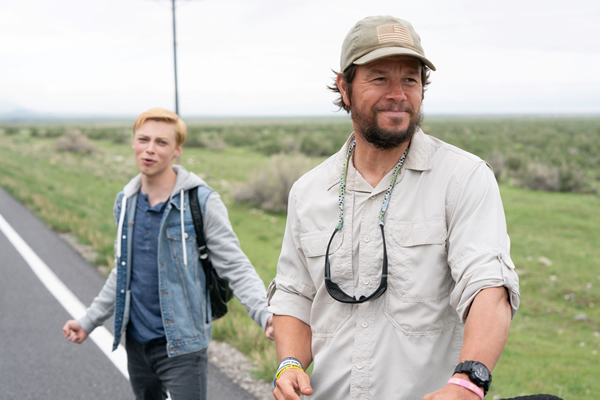 If you've never heard of the real-life "Joe Bell," you might spend the first third of the movie that bears his name thinking that you are watching an uplifting story about a father and son taking a marathon walk across America to raise awareness against bullying.
That's not exactly what is happening, though.
Directed by Reinaldo Marcus Green, "Joe Bell" stars Mark Wahlberg as the title character, a rural Oregon dad who undertook a "Walk for Change" in 2013 after his teenage son Jadin was bullied at school for being gay. Intending to journey on foot from Oregon to New York City, Bell connected with people as he travelled, gaining a following on social media and speaking at schools, youth groups, and other community organizations about the devastating effects of bullying, as well as the need for parents to be unconditional in supporting their bullied children – something he himself had failed to do when Jadin's ordeal was taking place.
Green's movie puts that inner conflict in high focus by telling Joe and Jadin's story in an intertwined narrative of past and present events. The domineering, short-tempered father we meet in flashbacks is contrasted with the humbler, gentler dad who engages in banter and sings Lady Gaga with his son on the road. It's a structure that makes it clear that Joe, once a bit of a bully himself, is walking as much to make amends as to oppose intolerance.
Unfortunately, it's also a cheat, because the real Jadin – spoiler alert – was never on that walk with his father. After being terrorized in the locker room shower by members of his school's football team, Jadin ended his own life by hanging himself in an elementary school playground. Joe, who had never been willing to stand up publicly for his son while he was alive, walked alone.
To be clear, the movie does not try to rewrite the real story. Instead, it sets up an end-of-first-act plot twist where we find out that Joe has been talking to a figment of his imagination all along. We get clues, of course, like the fact that other people never seem to engage with Jadin, but these only become apparent in retrospect, after the big reveal.
It's also after this too that the movie's tone begins to change, rapidly. Gone is any pretense that we are seeing a feel-good story of family bonding and social advocacy, or that the grim tale of small-town bigotry being spun in the flashbacks is going to lead to a triumphant conclusion, and what we now get is a deeper dive into the soul-searching of a man who recognizes, too late, how his own attitudes and behavior may have played a part in his son's decision to end his own life. Joe's walk is a bid for personal redemption, and it's a difficult journey in ways that are much more painful than the blisters on his feet.
Unfortunately, while it may make for an interesting narrative device, this sudden turn in the movie feels a little like a bait-and-switch. It doesn't help that "Joe Bell" works overtime to tug our heartstrings with its swelling, elegiac score or its reliance on tear-jerking tropes, nor that the focus on Joe's inner turmoil effectively upstages Jadin's torment. Indeed, by making the teen into an otherworldly companion, the movie essentially turns him into a gay saint, cheerfully responsible for shepherding his father toward redemption. While it may not be an intentional effect, it can't help but feel a little akin to the "magic Negro" cliché that has turned so many well-meaning movies into unintentionally offensive perpetuations of stereotype – to say nothing of begging the question of why the victims of cultural oppression should feel any responsibility at all for helping their oppressors forgive themselves.
Adding still another layer to the vaguely bad taste "Joe Bell" leaves in one's mouth is the fact that its star once famously revealed in an interview that he had been considered for a role in "Brokeback Mountain" but was glad when he didn't get it because he was "creeped out" when he read the script. Add to this Wahlberg's history as a convicted perpetrator of racial violence when he was growing up in Boston – a record that has haunted him for his entire career and for which he has spent a great deal of time and energy trying to atone – and one can only wonder if the actor might be aiming for a bit of redemption himself.
Not that there's anything wrong with that, and as far as his performance goes, Wahlberg certainly seems sincere. The famously conservative macho action star delves to a level of depth and vulnerability we haven't seen from him since "Boogie Nights," and it's hard to imagine an actor who would be a better fit as the conservative, blue-collar Joe Bell. In charting the character's evolution from toxic alpha masculinity toward a more compassionate world view, he is clearly guided by self-knowledge, and he deserves credit for his bravery in bringing that to the table.
There are other reasons to forgive "Joe Bell" for its clunky and vaguely tone-deaf presentation, most of which come from screenwriters Diana Ossana and Larry McMurtry – who also penned the script for "Brokeback Mountain," ironically enough – and their keen understanding of human nature. They sculpt believable, identifiable characters with a few deft strokes of dialogue, which not only permits us to empathize with them but gives the cast a boost in making them all into fully formed, three-dimensional human beings.
Among the actors who benefit from this are Connie Britton, wearing the patiently weary wisdom of a long-term survivor as Joe's wife and Jadin's mother, and Gary Sinise (another actor known for his conservative offscreen views) as a local sheriff who forms a brief friendship with Joe in an intimate and touching scene that is one of the movie's highlights. Most impressive of all, however, is young up-and-comer Reid Miller, who gives a charismatic and refreshingly unaffected performance as Jadin. It's largely thanks to him, in fact, that the movie doesn't come off as just another "gay issues" movie designed to make straight people feel more enlightened.
Yet even if "Joe Bell" avoids that trap, it doesn't quite rise above the layers of Hollywood sentiment with which it drapes itself. Despite the many small moments of authenticity peppered throughout, there are too many others that are either too precious or too perfunctory, and that makes it hard to care as much about the ones that work. This is especially true in light of its bleakness. Like "Brokeback," it's a movie in which the tragedy is unrelenting, and we are left to find whatever scraps of happiness we can find in the ending – but while "Brokeback" had the beauty of an epic love story to transcend its sadness, "Joe Bell" can only leave us to contemplate a senseless waste of a human life.
Faced with that handicap, even with good writing and performances, it's hard for a movie to be anything but a bummer.
After months of hype, 'Bros,' 'My Policeman' ready to debut
Fall film season offers big-budget rom-com, a trans Pinhead, and more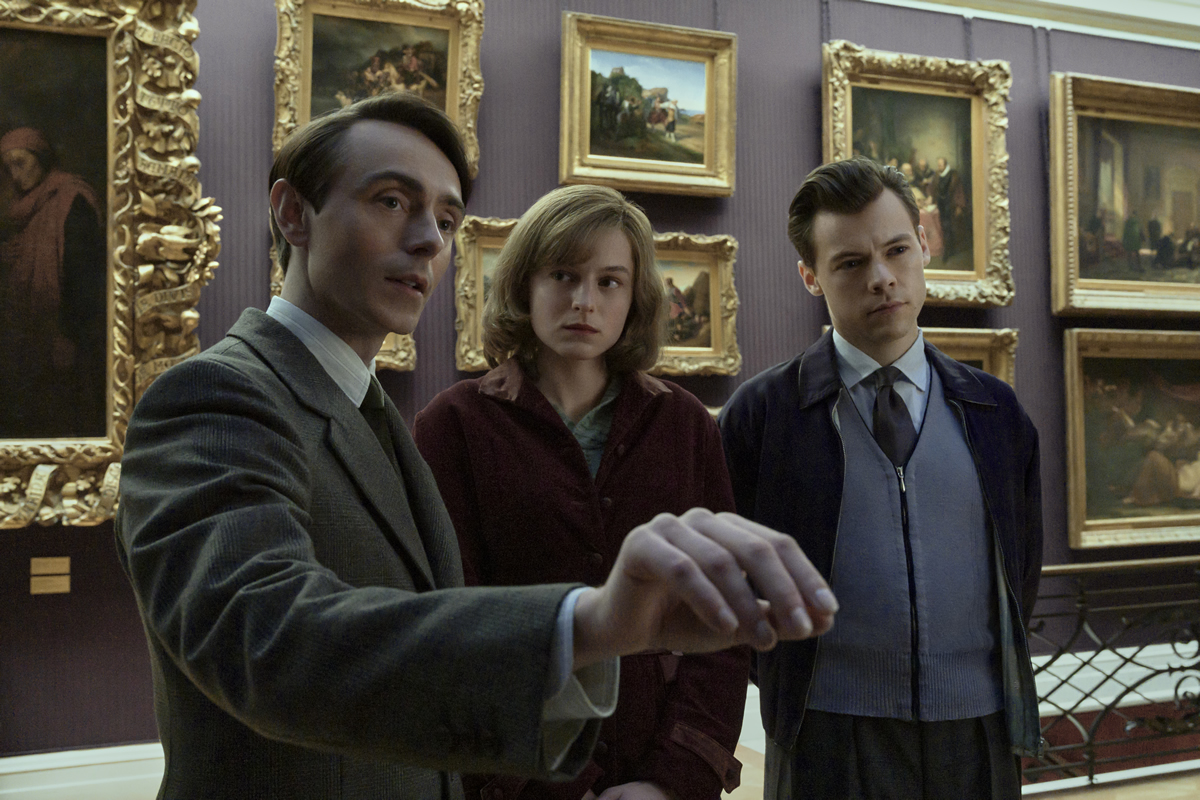 This has been a year with an unprecedented number of big titles featuring LGBTQ characters and stories, and given the amount of regressive backlash our community continues to receive from the socially conservative (i.e. bigoted homophobic) crowd, that's a comforting thing. As we push closer to the year's close, there are admittedly fewer stand-out offerings on deck for queer viewers – but the ones that are on their way give us plenty to look forward to, anyway. Our list of titles to look for is below:
BLONDE (Sept. 16)
Marilyn Monroe is a Hollywood icon who always held a special place in the hearts of the LGBTQ community; maybe it has something to do with being exploited for her talent and beauty while still being marginalized in a hetero-masculine world. Whatever the reason, queer film buffs should be keen to see this screen adaptation of Joyce Carol Oates' classic bestselling novel, which boldly fictionalizes Monroe's life and re-imagines it as a parable about the fate of women in a culture that treats their bodies as a commodity. Following Monroe from her volatile childhood, it blurs fact and fiction as it charts her rise to stardom, emphasizing the ever-widening split between her public and private personas that led to her tragic end. Written and directed by Andrew Dominik, the film stars Cuban actress Ana de Armas as Marilyn, with Bobby Cannavale, Adrien Brody, Julianne Nicholson, Xavier Samuel, and Evan Williams; it premieres in theaters on the 16th, followed by a debut on Netflix – which produced it – on Sept. 28.
PETER VON KANT (Sept. 21)
Already given a limited theatrical release on Sept. 2, this French romantic drama from writer/director François Ozon was the opening film at February's Berlin Film Festival and has been eagerly awaited by hardcore film geeks ever since. The reason? It's a reinterpretation of the play by Rainier Werner Fassbinder, "The Bitter Tears of Petra von Kant," which the legendary queer filmmaker himself originally adapted for the screen in 1972 to create a revered classic of European cinema that broke ground for its depiction of same-sex relationships. Now, Ozon has re-imagined the story by swapping the gender of its protagonist – which changes everything yet nothing in this S&M-tinged tale of narcissistic hedonism and obsessive desire. It stars Denis Ménochet in the title role, with an ensemble of players that features Isabelle Adjani, Khalil Gharbia, Stéfan Crépon, and Aminthe Audiard – as well as Hanna Schygulla, the German film legend who also appeared in Fassbinder's original movie. You might still be able to find a big screen showing somewhere near you, if you're lucky. Otherwise, don't worry; you'll be able to find it streaming VOD from starting on Sept. 22.
THE DREAMLIFE OF GEORGIE STONE (Sept. 22)
We don't often include short films in our preview lists – an oversight we frequently find ourselves regretting – but this one deserves your attention. Spanning 19 years, it tells the story of Georgie, an Australian transgender teen, and follows her on her journey to adulthood as she helps to change laws, affirms her gender, and finds her voice along the way. Directed by Maya Donna Newell ("Gayby Baby") as an effort to push back against Australian conservative voices who pointed at children like herself, who grew up with queer and trans parents, as an argument against the country's movement for marriage equality, it's the result of a six-year collaborative process (with Georgie and her mom, Rebekah Robertson) that only lasts for 29 minutes – but it's 29 minutes of inspirational, queer-affirming content you'll want to experience.
BROS (Sept. 30)
Certainly the buzziest LGBTQ title of the year, the ferociously funny Billy Eichner's rom-com about two commitment-challenged men and their attempt to have a relationship has already gotten us excited for its debut by way of a teaser trailer full of laugh-out-loud moments. Written by Eichner, who also stars (opposite rom-com veteran Luke Macfarlane), it's the first time an openly gay man has been able to co-write and star in his own major studio film; not one to be content with that milestone, he went a step further by casting every principal role – even the heterosexual ones – with queer actors. Apart from these notable points, it will be interesting to see how a queer-themed romance will succeed with mainstream audiences; but there are many purely entertaining reasons to look forward to this Nicholas Stoller-directed romp, which also features TS Madison, Monica Raymund, Guillermo Diaz, Guy Branum, Amanda Bearse, Bowen Yang, Benito Skinner, Matthew Wilkas, Jai Rodriguez, Dot-Marie Jones, and a host of other familiar queer faces. It's worth mentioning that veteran comedy filmmaker Judd Apatow was co-executive producer (alongside Stoller and Eichner), but though his pedigree is appreciated as a part of the joint effort it took to get this history-making Hollywood romance to the screen, it's bursting with so much talent already that his involvement is only icing on the cake.
HELLRAISER (Hulu, Oct. 7)
Clive Barker's 1987 classic horror film (based on his 1986 novella, "The Hellbound Heart") gets a few new twists in this remake by director David Bruckner, which will premiere on Hulu as part of the streaming platform's "Huluween" celebration. In this re-imagined and updated version, the story follows a drug-addicted young woman who comes into possession of an ancient puzzle box, learning too late that its purpose is to summon a group of sadistic supernatural beings called the Cenobites from the hellish dimension they call home. Inherently queer from the start (Barker himself, who serves as one of the executive producers on the new film, has long been openly gay), this iteration doubles down with its casting of trans actress Jamie Clayton ("Sense8") as its sinister main antagonist – affectionately known as "Pinhead" by fans. She's joined by a cast that includes Odessa A'zion, Adam Faison, Brandon Flynn, Aoife Hinds, Jason Liles, Yinka Olorunnife, Goran Visnjic, and Hiam Abbass.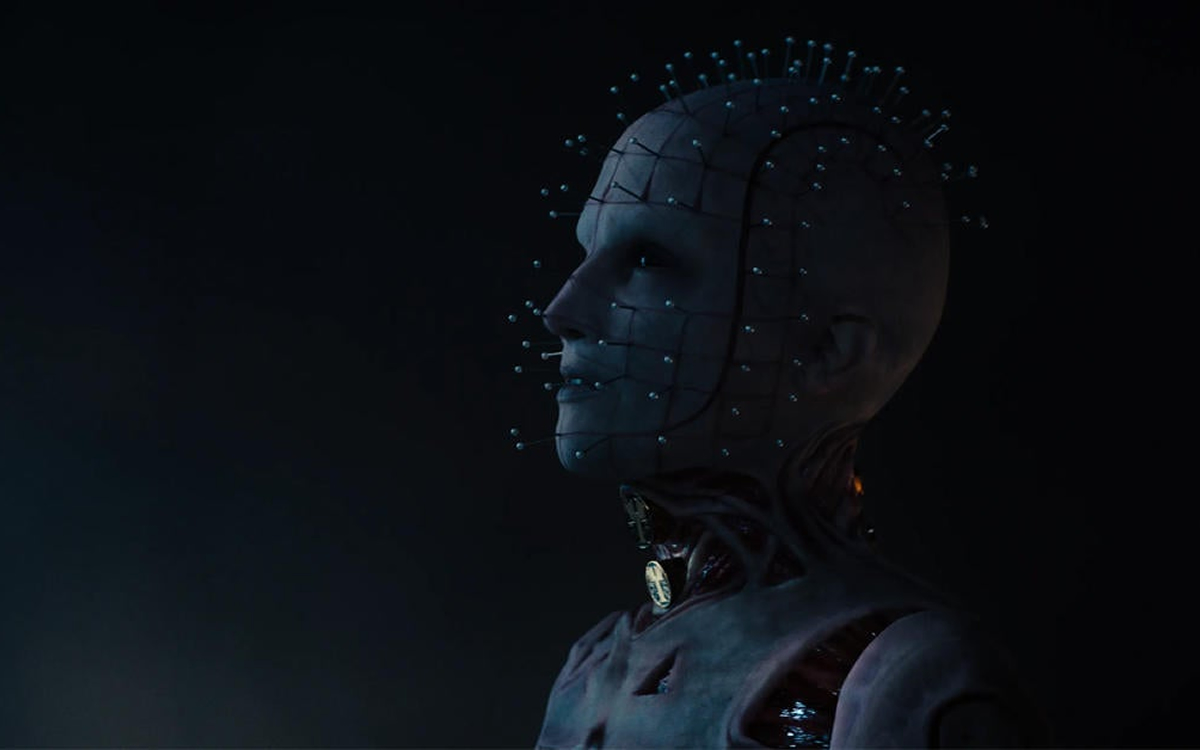 MY POLICEMAN (Oct. 21)
Last up (but definitely not least) is this hotly anticipated adaptation of Bethan Roberts novel about forbidden love and changing social conventions, which stars "It-Boy" of the day Harry Styles as Tom, a policeman in 1950s Britain at the center of a romantic triangle in which he splits his conflicted love between teacher Marion (Emma Corrin) and museum curator Patrick (David Dawson). The story spans four decades, fast-forwarding to the 1990s to give the now-older trio (Linus Roache, Gina McKee, and Rupert Everett) a last chance to repair the emotional damage of the past. Directed by Michael Grandage, this visually elegant, heart-stopping portrait of three people caught in the shifting tides of history might be the most "prestigious" title on our list. Whether or not it's worthy of the hype that accompanies its pop-singer star, whose perceived sexual fluidity (he's never labeled his sexuality, and continues to avoid doing so even two years into a relationship with actor-turned-filmmaker Olivia Wilde) continues to tantalize queer fans, is something we'll have to wait until Oct. 21 – or Nov. 4, when producer Amazon makes it available for streaming on Prime – to find out.
Director sheds light on George Michael's struggle with the closet
'Balancing desire for artistic perfection with the struggle with demons'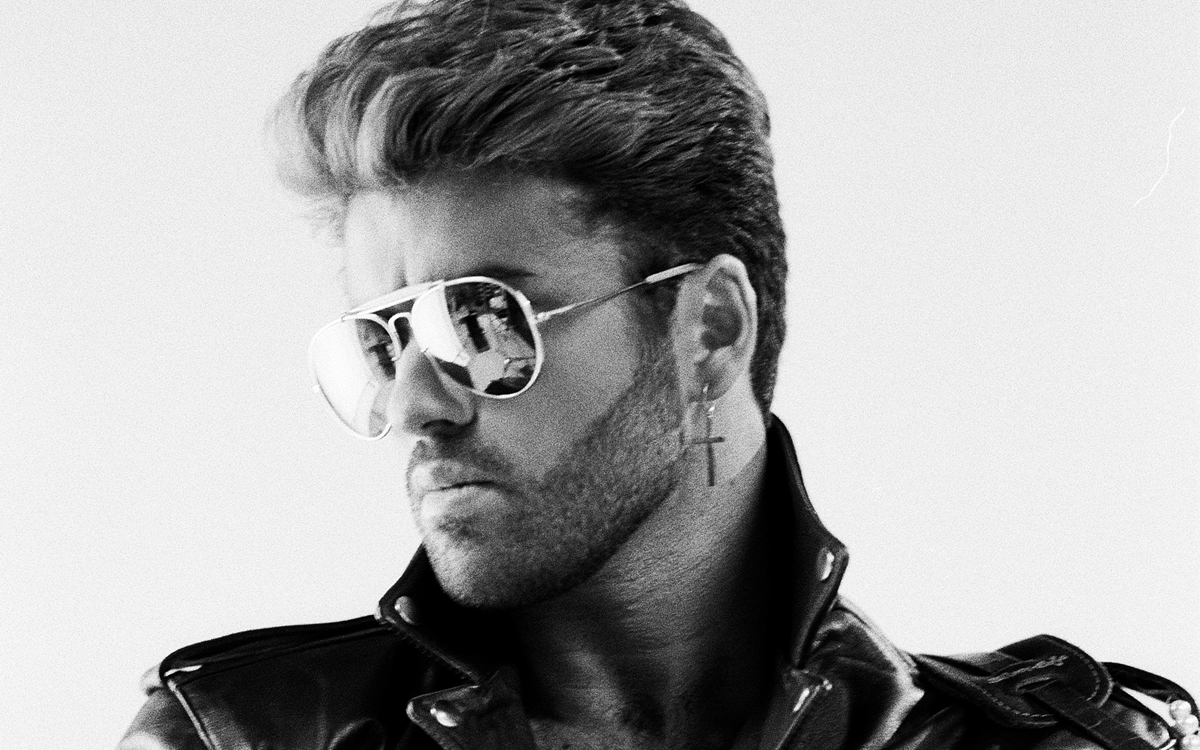 Of all the great songs the late George Michael left as a legacy, "Careless Whisper" is certainly among the greatest – and yet, ironically, he never really liked it.
"He said he was ashamed of it," says Simon Napier-Bell, who was Michael's manager during the WHAM! years. "It had come to him in a moment, and he liked to sit and think about everything he wrote, what he wanted to say. This one just popped out, and it was like, 'Fuck me, I've given away my inner self and I didn't even know I was doing it.'"
Napier-Bell, now 80, is a music industry veteran with a long roster of legendary clients. In recent years, he's turned to making documentaries – and his latest effort, "George Michael: Portrait of An Artist," provides a comprehensive look at the life of his now-iconic former client. And yes, it deals with the proverbial elephant in the room – Michael's 1998 "lewd conduct" entrapment arrest for cruising in a Beverly Hills men's room.
In the film, which documents the musician's public and private lives side-by-side and sheds insight on the difficult balancing act he tried to maintain between his star image and his authentic self, the incident is just part of Michael's larger story. It's a key moment, however. For a younger generation, Michael's "notorious" bathroom incident often overshadows his musical legacy, and some judge him harshly for remaining closeted through so much of his career. As Napier-Bell – an out and proud gay man himself – told the Blade, they couldn't view him any more harshly for it than he did himself – but in the 1980s, if he wanted the level of stardom he was capable of achieving, he had no choice but to keep his sexuality hidden.
"Every artist has the problem of balancing their desire for artistic perfection with the needs of the industry and the struggle with their own demons," says the director. "People say stars are uncompromising, but it's the very opposite – the music industry DEMANDS compromise. George had a dislike of having to compromise, and a lot of guilt for not coming out, which he knew he ought to do."
Though his documentary doesn't get granular about the timeline of Michael's coming out process, the filmmaker claims the singer toyed with the idea in his earliest days of success yet held back when it became clear his record label would not allow it. Instead, says Napier-Bell, he planned to build his career and then come out when he was already a star. But then, as the director remembers, AIDS happened.
"Young people today really don't understand," he says. "I recall standing in the balcony of Heaven, THE huge gay club in London at the time, with Paul Gambaccini [a UK broadcast celebrity and author who appears in the film], and he pointed down at the enormous crowd of dancing people pressed together and said to me, 'Do you realize that nearly half of these guys are going to be dead in five years?' It was such an outrageous thing to say, you wanted to think maybe four or five of them might get it – but he was absolutely right."
With fear of the disease setting back gay acceptance on both sides of the Atlantic – "If you knew someone was gay in the 1990s you stayed away from them," he recalls, "not just straight people but other gays as well" – Michael remained in the closet.
Still, for many in the public, his sexuality was no secret. Despite the heteronormative image he continued to project, millions of queer fans recognized his truth and related to him for it, and many of his straight female followers sensed it, too. Napier-Bell recalls talking to girls at George's gigs and asking if they fancied him. "They would say 'Oh, he's fabulous! But that's not really possible, is it?'"
It was not until 15 years later that Michael's closet door was finally flung open by that Beverly Hills arrest. With his secret exposed, there was no reason to hide anymore. He tried to turn the moment to his favor, seizing the opportunity to come out proudly and advocate against homophobic law enforcement policies that targeted gay men for having consensual sex; the world, however, was not quite ready then to embrace his attempt at a sex-positive stance, and both his image and career sustained lingering damage.
Though he can't know for sure and has no information to confirm his suspicion, Napier-Bell believes Michael intended – "at a highly conscious subconscious level, just near the top of the subconscious, I should think" – to get caught.
"When I was managing him with WHAM!, he was going to gay clubs – and it wasn't because he wanted sex, because he was getting that anyway. He was doing it because he really wanted to be outed – you could see it – but didn't know how to come out."
Later, Michael would often flaunt his queerness in public. "He would be giving an interview, and Kenny [Goss, his longtime partner] would be off camera and say to him, 'I'm going now, darling' and he would say, 'Oh, see you at home, put the kettle on,' and blow him a kiss.' He wanted to show that it was just like being straight, just like being married."
The arrest, intentional or not, may have liberated him from the closet once and for all, but it also tarnished him in the eyes of many of his LGBTQ fans. "He did a huge amount of good by projecting a positive image," says Napier-Bell, "but then he complicated it with defending cruising and not being monogamous. He never got to a simple position on all that, did he?"
Michael would continue to be in the public eye, but his star faded steadily – partly, Napier-Bell believes, because he encouraged it to do so – and he struggled with substance abuse. He died at 53 in 2016, officially of heart disease.
Reflecting now, Napier-Bell believes that Michael's star has "gotten bigger" since his death, something he says is "rare for any musical artist," in large part because of the inner conflicts that haunted his life and found expression in his songs.
"All his struggles – being trapped in the closet, his boyfriend dying of AIDS, his disastrous ending – give us something we can identify with. We project our happy lives when we leave the building, when we're social. He didn't just come out about sex, he came out about being fucked up, about his life being difficult. We need people to talk about these things, and to have all that angst projected through his life and his songs is very comforting, for everybody.
"People say it was sad, but life doesn't have a happy end," Napier-Bell says. "If you've written one of the three biggest Christmas songs in history, it's not a bad day to die. And his overall canon is pretty dang good. I think he would have been happy with that outcome."
"George Michael: Portrait of an Artist" is available on demand from Amazon Prime Video, Apple iTunes, and Google Play.
New doc illuminates Patricia Highsmith's life and work
'Intercourse with men is like steel wool to the face'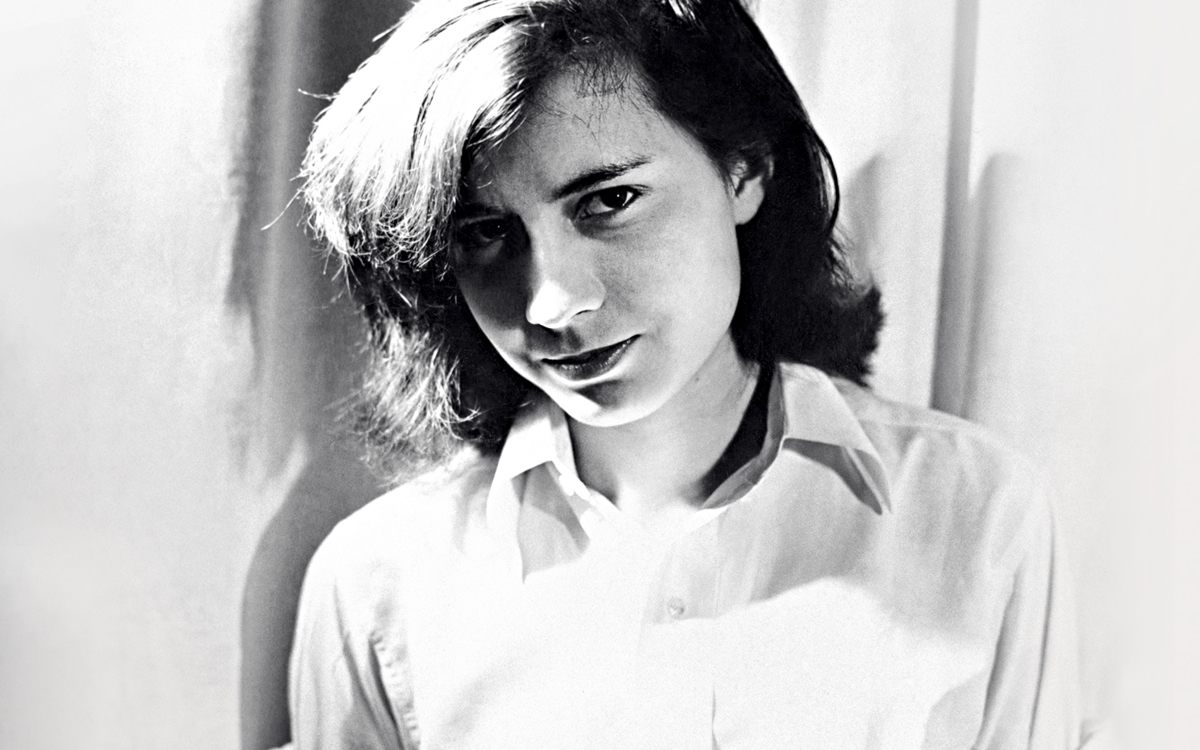 If you've been transfixed by the amusement park scene in Alfred Hitchcock's "Strangers on a Train," rooted for the sociopath Tom Ripley in the 1999 film "The Talented Mr. Ripley" or been moved to tears by the love of Therese and Carol in Todd Haynes's movie of "Carol," Patricia Highsmith is etched in your DNA.
Highsmith, who lived from 1921 to 1995 wrote more than 50 books (novels and short story collections). Nearly all of her books were made into movies.
Recently, "Loving Highsmith," a fab documentary about Patricia Highsmith has been released. The film, written and directed by Eva Vitija, opens Sept. 2 at the Film Forum in New York and Sept. 9 at Landmark's Nuart Theatre in Los Angeles. "Loving Highsmith" premiered at the Sydney Film Festival and bowed at the Frameline Film Festival in June.
Highsmith, like Tom Ripley and many of her other fictional characters, led a double life. She was a lesbian. But, because of the homophobia of her era, Highsmith had to be closeted about what she called "the ever present subject" of her "homosexuality."
Except in the 5,000 pages of her diaries and notebooks. (1,000 pages of her diaries and notebooks were published in 2021 in "Patricia Highsmith: Her Diaries and Notebooks: 1941-1995.")
Even if Highsmith weren't acclaimed for her mastery of suspense, she would be a queer hero.
In 1952, her novel "The Price of Salt" was published under the pseudonym "Claire Morgan." (It was reissued in 1990 under the title "Carol" and with Highsmith's real name.)
Then, fiction featuring queer characters had to end unhappily: they died or went to jail. "The Price of Salt," a rare exception, became a lesbian cult classic. Its protagonists end up together – alive and not in prison.
"Loving Highsmith" deftly uses writings from her diaries and notebooks as well as interviews with her family and lovers to illuminate not only Highsmith's life and work but queer culture in the 1950s.
The film skillfully interweaves archival clips from interviews with Highsmith and famous film adaptations of her work with stories from her relatives and lovers. Gwendoline Christie ("Game of Thrones") reads excerpts from Highsmith's work.
Too often watching documentaries of talented, deceased icons is deadly. You feel like you're entombed in lifeless talking heads and stagnant images.
You don't have to worry about "Loving Highsmith." Its talk and images make Highsmith's story come alive.
As the film makes clear, Highsmith was quite "loving." She had many lovers – in New York, England, France and Germany. Despite trying to cure herself with analysis, Highsmith sexually liked women. "Sexual intercourse [with men] is to me like steel wool to the face," she says.
Highsmith's mother, by the accounts of Highsmith herself, her family and her lovers, was a horror show. She told Highsmith that she was sorry she hadn't aborted her. When Highsmith was 14, her mother berated her for "making noises" like a "les."
New York had many gay bars in the 1950s, we learn from "Loving Highsmith." But homophobia was so rampant that you wouldn't get off at a subway stop near a bar out of fear that a straight friend, family member, or co-worker would see you going into a queer bar.
There is one problem with "Loving Highsmith." It soft pedals Highsmith's anti-Semitism and racism. It mentions Highsmith's prejudices only once: saying Highsmith in her old age reverted to the bigotry of her grandparents.
Highsmith's bigotry grew more virulent in her old age. But, though she had Jewish friends, Highsmith was anti-Semitic throughout her life.
This doesn't diminish Highsmith's literary achievement or iconic role in queer history. Anti-Semitism and racism were likely common in Texas where Highsmith was born and lived before moving to New York when she was six. "Loving Highsmith" is a thoughtful, informative documentary. It would have been more insightful if more attention had been paid to Highsmith's prejudices.
Even with this caveat, "Loving Highsmith" is a must-see documentary. It will send you racing to read the nearest Highsmith book at hand.