Roem challenger opposes marriage equality
Christopher Stone is a US Air Force veteran
A Republican who is challenging Virginia state Del. Danica Roem (D-Manassas) stated in a recent interview that she "over-promised and under-delivered" on a core campaign pledge to reduce congestion along Route 28.

Christopher Stone, the Republican nominee who Roem will face in her reelection bid this November, told the Washington Blade the bottom line is Route 28 still isn't "fixed."

"You campaigned for it in 2017, in 2019 and in 2021," he argued. "And you can't say you've done anything other than a study."

Roem defended her infrastructure record, saying while a study had to be conducted, some improvements were already completed, such as reduced traffic signals at key busy intersections. She said these changes have reduced wait times and pollution from idling engines.
"That speeds up the commute without anyone having to lose their business, front property or homes. And we know from the study's data that my plan will make your commute quicker, safer and greener," Roem told the Blade. "Christopher Stone has no plan for fixing Route 28."
Stone, however, challenged "improved light signaling" doesn't necessarily "fix" or widen Route 28 to address commuter concerns. Roem pointed out the widening of Route 28 in Centreville is currently underway.

"I voted last year for authorization for the widening to go forward," she said. "It is happening right before your very eyes in Centreville. You cannot tell me in good faith that we have not done anything to fix 28. It is being done right now."

She added she is currently "chasing down the dollars" to bring further infrastructure to Manassas Park.
Expanded Medicaid, LGBTQ rights among Roem's legislative victories
Roem in 2017 became the first openly transgender person elected and seated in a state legislature in the U.S.
Her four years in office have been busy ones. She has either sponsored or co-sponsored legislation that addressed discrimination, expanded Medicaid and helped make Virginia more inclusive.
LGBTQ Victory Fund Vice President of Political Programs Sean Meloy said Roem's record clearly shows "she's fulfilling her campaign promises and striving to create a more inclusive Virginia." Meloy noted Roem has done considerable work — expanding healthcare and passing numerous LGBTQ-friendly bills — for her constituents since her 2017 election.
"While Del. Roem is hard at work, her opponent has decried mask mandates, supports extremist protesters in Loudoun County and called for an investigation of the 2020 election," Meloy said. "Virginia voters are savvy, and they know when a candidate has their backs — which is why they've elected Del. Roem twice and will reelect her once again this November."
Stone said he's running for office because he felt laws the General Assembly has passed in the last few years benefitted "special interests" and not Virginians as a whole.

Stone and his wife moved to Prince William County from Fairfax County in 2013 because they were planning on having children and a friend said it was a good place to raise them. They now have two children who are 5 and 6-years-old, and the eldest is in his second year in the county's school system.
"And she loves it," Stone said proudly, especially now that she gets to return to in-person classes even though she has to wear a mask.

Stone, a U.S. Air Force veteran and former graduate school professor, said his wife encouraged him to run for office "and stop complaining." He was concerned that LGBTQ laws in particular were too narrowly focused and not written with the interests of most Virginians in mind.

"A lot of people that I talk to are concerned that the way the laws are written you are protecting one group and infringing upon the constitutional freedoms of another," he said, adding that allowing for exemptions for religious beliefs could be one way to make the laws more equitable.

"But you don't just ignore those people," he added. "You accommodate both sides. I don't like laws aimed at a single group or giving protections to one side. That is how a lot of people see LGBTQ laws."

Stone also discussed his opposition to marriage and adoption rights for same-sex couples, stating judges shouldn't legislate from the bench.

He pointed out the U.S. Supreme Court's 1857 decision in the Dred Scott case, which said slaves and their descendants were not American citizens, as an example of the harm judges "legislating from the bench" could do. The 13th and 14th Amendments overturned the ruling. But Roem, a life-long Virginian, pointed out Brown v. Board of Education and Loving v. Virginia were two court cases with Virginia ties that made the state and the country a step more inclusive.

"If you have marriage equality, you can't possibly tell an LGBTQ couple that they can't adopt children," Roem said. "What a horrible thing to tell any loving parent. We already litigated the hell out of this."

For Roem, times have changed and so have the people of Virginia.

"If you are exclusionary like my challenger, then you are going to lose," she said. "The people of the 13th district aren't putting up with this any more."
Comings & Goings
Umana named associate with Gustafson Guthrie Nichol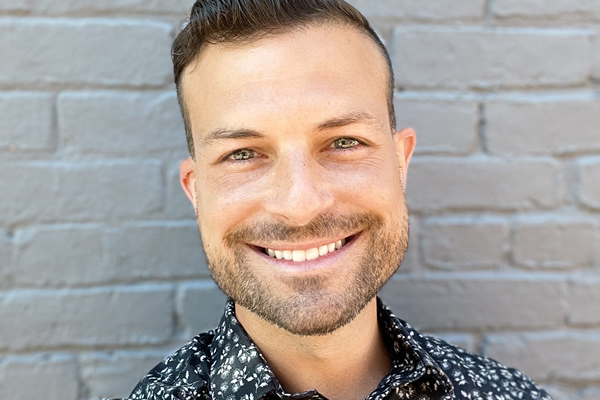 The Comings & Goings column is about sharing the professional successes of our community. We want to recognize those landing new jobs, new clients for their business, joining boards of organizations and other achievements. Please share your successes with us at: [email protected]. 
Congratulations to Wolfgang Umana on being named an associate with Gustafson Guthrie Nichol (GGN). He has been with them for more than five years and is currently its D.C. studio's office manager.
"I am honored to become GGN's newest Associate," Umana said. "I have the glorious privilege of supporting GGN's continuing dedication to progress, inclusion, social justice, sustainability, and beautification of the world we live in."
Umana also works with NBR Computer Consulting as an LLC Computer Technician consultant. He has experience in social media, communications, outreach, and technical services, and provides a dynamic approach to the fast-changing world of technology. NBR Computer Consulting, LLC is a gay-owned business. 
Umana has also served as D.C. Army National Guard Director of Environmental Affairs and with EMS Consultation Services.
He has his bachelor's in Environmental Science & Public Policy, Human and Ecosystem Response to Climate Change, from George Mason University.
Capital Pride bids for D.C. to host World Pride 2025
International event draws thousands of visitors
The Capital Pride Alliance, the group that organizes D.C.'s annual LGBTQ Pride events, announced on Sept. 21 that it has submitted a bid to host 2025 World Pride, the international Pride event that draws thousands of participants from throughout the world to the host city.
The announcement by Capital Pride says its bid to host the event in D.C. notes that the event, among other things, would commemorate the 50th anniversary of D.C.'s first LGBTQ Pride event in 1975, which began as a block party near Dupont Circle.
World Pride is licensed and administered by the international LGBTQ organization InterPride. The World Pride events themselves, which usually take place every other year, are organized by InterPride's member organizations such as Capital Pride Alliance.
The Capital Pride announcement notes that World Pride "promotes visibility and awareness of lesbian, gay, bisexual, transgender, intersex and queer (LGBTIQ+) issues on a global level." The announcement adds, "World Pride events include parades, marches, festivals and other cultural activities often enjoyed at Pride celebrations, along with other components such as a human rights conference and large-scale opening and closing ceremonies."
The InterPride website says the deadline for submitting a bid for the 2025 World Pride has passed. It says D.C.'s Capital Pride and Kaohsiung Pride, located in the large Taiwan port city of Kaohsiung, are the only two remaining cities in competition for hosting the 2025 World Pride.
Ryan Bos, Capital Pride's executive director, said InterPride was expected to make its decision on which of the two cities to select sometime in November of this year.
"A recent study conducted by Booz Allen Hamilton revealed that the annual Capital Pride Celebrations, during normal years, result in approximately $371 million in positive economic impacts to the region, a number that may be doubled if the organization is awarded the prestigious event," the Capital Pride statement says.
The 2021 World Pride took place earlier this year in Copenhagen, Denmark. The 2019 World Pride was held in New York City to commemorate the 50th anniversary of New York's Stonewall riots, which many activists consider the start of the modern LGBTQ rights movement.
InterPride says the 2023 World Pride will take place in Sydney, Australia.
Va. county supervisors back resolution against 'required' pronoun questions
Unanimous vote in Stafford County allows school defunding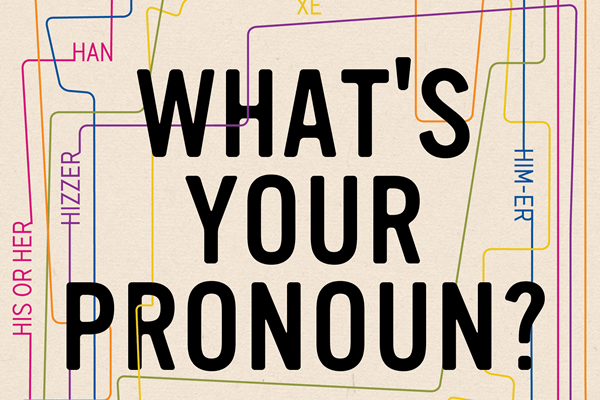 The Stafford County Board of Supervisors on Tuesday unanimously approved a resolution that gives it the authority to deny funds to schools that require students to give their pronouns and teach the 1619 Project and critical race theory.
The resolution denounces "the teaching of the 1619 Project and critical race theory (CRT) and related principles in Stafford County Public Schools," and states the board does not support Stafford County Public School students "being required to identify their chosen pronouns."

The approved document had been updated to change "requested" to give pronouns to "required."

Republican Supervisor Gary Snellings told the board he brought the resolution forward, which passed by a 6-0 vote margin, in response to communication from parents. One supervisor was not present.

Snellings called critical race theory "racism." He also called the New York Times' 1619 Project published on the 400th anniversary of the arrival of enslaved Africans to the Virginia colony a "theory."

Critical race theory is not taught in Virginia public schools, but a state law passed in 2020 requires local school boards to adopt policies that are more inclusive for transgender and non-binary students that follow, or exceed, guidelines from the state's Department of Education.

Snellings said the problem with preferred pronouns was in requiring students to give them. He said that was not in the governing Virginia law.

"This (resolution) does not eliminate anything. It just follows state law," Snellings said.

A Virginia court in July dismissed a lawsuit that challenged the Department of Education's guidelines for trans and non-binary students. Equality Virginia and the American Civil Liberties Union of Virginia were parties to the amicus brief in support of the protections.

"We are deeply disappointed that these adults made such a hateful decision for kids in the community," tweeted the ACLU of Virginia in response to the board's vote.