Petition urges White House to develop plan to protect LGBTQ Afghans
Taliban regained control of country on Aug. 15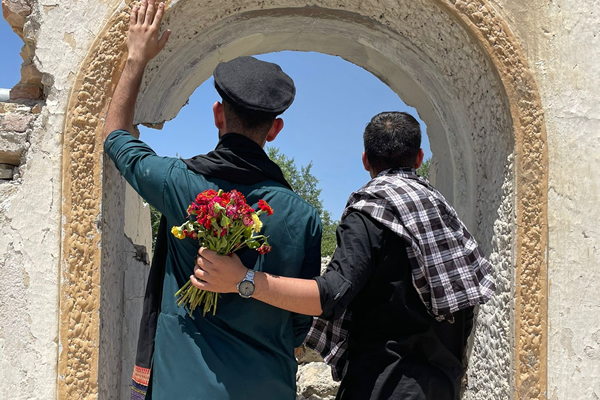 More than 10,000 people have signed a petition that urges the Biden administration to do more to help LGBTQ Afghans who remain in Afghanistan after the Taliban regained control of the country.
The Human Rights Campaign; the Council for Global Equality; Immigration Equality; Rainbow Railroad; the Organization for Refuge, Asylum and Migration and the International Refugee Assistance Project on Friday presented to the White House the petition that urges the administration to adopt "a 10-point action plan … to expedite and ease the refugee and asylum process for LGBTQI Afghans."
The same six groups last month urged the Biden administration to adopt a plan that would "prioritize the evacuation and resettlement of vulnerable refugee populations, including LGBTQI people, and ensure that any transitory stay in a third country is indeed temporary by expediting refugee processing." The groups, among other things, asked the White House to "speak out forcefully against human rights abuses by the new Taliban regime and any increased targeting of vulnerable communities, including LGBTQI people, and use existing mechanisms to sanction and hold accountable perpetrators of human rights abuse."
The Taliban entered Kabul, the Afghan capital, on Aug. 15 and regained control of the country.
A Taliban judge in July said the group would once again execute people if it were to return to power in Afghanistan.
Rainbow Railroad and Immigration Equality are among the other groups that have continued their efforts to evacuate LGBTQ Afghans since American troops completed their withdrawal from the country on Aug. 30. Some of the 50 Afghan human rights activists who Taylor Hirschberg, a researcher at the Columbia Mailman School of Public Health who is also a Hearst Foundation scholar, has been able to help leave the country are LGBTQ.
"We reiterate our call for President Biden to adopt the 10-point policy plan which will expedite and ease the refugee process for LGBTQI Afghans," said Human Rights Campaign Senior Vice President for Policy and Political Affairs JoDee Winterhof in a press release. "The 10,000+ people who signed our petition have demonstrated that they want the United States, long a beacon of refuge for those fleeing persecution, to take action to protect LGBTQI Afghans—a vulnerable group who risk oppression, even death, simply for who they are or who they love. Now is the time for action."
Dutch government formally apologies for forced sterilization of trans, intersex people
Gender Change Act was in place from 1985 to 2014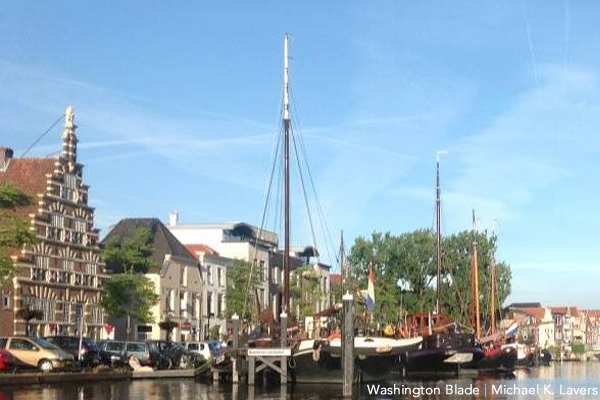 The Dutch government on Saturday formally apologized to transgender and intersex people who were forced to become sterile in order to legally change their gender.
The Gender Change Act, which was also known as the Transgender Act, was in effect in the Netherlands from 1985 until its repeal in 2014.
Education, Culture and Science Minister Ingrid van Engelshoven and Law Minister Sander Dekker last year on behalf of the Dutch government apologized to trans and intersex people who had undergone forcible sterilizations. The Dutch government also agreed to pay 5,000 euros ($5,633.68) to around 2,000 trans people who had sterilization surgeries.
A ceremony did not take place because of the pandemic.
Van Engelshoven issued Saturday's the formal apology during a meeting with trans and intersex people that took place at the Ridderzaal, a 12th century building in The Hague that the Dutch government uses for speeches from the country's royal family and other important ceremonial events.
"For decades we have had a law that has harmed transgender and intersex people," said van Engelshoven. "People have undergone medical treatment that they did not want, or have been forced to postpone becoming themselves. Today, on behalf of the entire Cabinet, I make our deepest apologies. Recognition of and apologies for what has been done to these people and which has caused a lot of grief for those involved is extremely important and is central to this special day in the Ridderzaal."
Vanmiddag heeft @ivanengelshoven namens het kabinet excuses aangeboden voor de oude Transgenderwet. Mensen konden hun geslachtsaanduiding in de geboorteakte veranderen, onder voorwaarde van geslachtsveranderende operaties en blijvende onvruchtbaarheid ⬇️https://t.co/iQwLTmWeP5 pic.twitter.com/13QmUUczPb

— Ministerie van Onderwijs, Cultuur en Wetenschap (@MinOCW) November 27, 2021
Transgender Netwerk Nederland in a press release said the Netherlands is the first country in the world to issue such an apology. The advocacy group notes the Dutch government last month began to compensate trans and intersex people who were forcibly sterilized, but adds the amount of money they will receive remains too low.
"The government has structurally disadvantaged and damaged transgender and intersex people for almost 30 years," said Willemijn van Kempen, who spearheaded the campaign for the formal apology. "It is important that it now apologizes for that."
Botswana Court of Appeals upholds decriminalization ruling
'Today is a momentous day in history'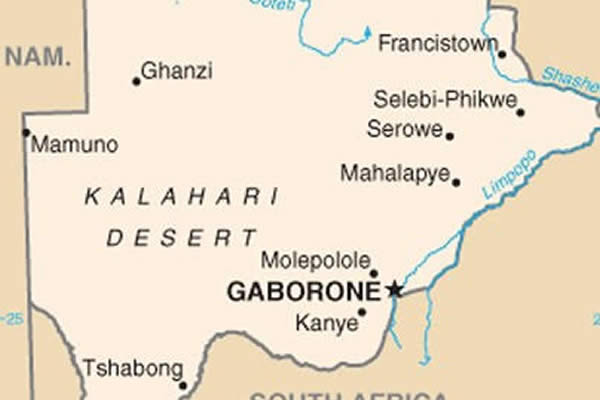 The Botswana Court of Appeals on Monday upheld a 2019 ruling that decriminalized consensual same-sex sexual relations in the country.
Five justices unanimously ruled sections of the Batswana Penal Code that criminalize homosexuality with up to seven years in prison "violated the right to privacy … the right to liberty, security of person and equal protection under the law … and the right to freedom from discrimination" under the country's constitution.
Botswana's High Court in 2019 unanimously ruled these provisions were unconstitutional.
The Batswana government appealed the landmark decision. The High Court heard the case last month.
Lesbians, Gays and Bisexuals of Botswana, which challenged the criminalization law with the support of the Southern Africa Litigation Center, applauded Monday's ruling.
"Today is a momentous day in history, a victorious win in ascertaining liberty, privacy and dignity of the LGBTIQ persons in Botswana and definitely, this judgement sets precedence for the world at large," says LEGABIBO CEO Thato Moruti. "Moreover, a new dawn for better education and awareness about the LGBTIQ issues. I anticipate that more engagement with various arms of government will also set a trajectory towards a more inclusive and diverse nation."
Pan Africa ILGA in a tweet proclaimed Monday as a "beautiful day" in Botswana. UNAIDS described the ruling as "a great win for human rights."
Chilean House approves marriage equality bill
Vote took place two days after presidential election's first round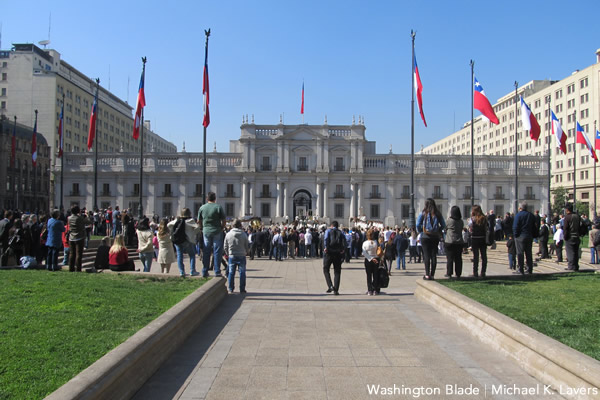 VALPARAÍSO, Chile — The Chilean House of Representatives on Tuesday approved a bill that would extend marriage rights to same-sex couples.
The measure passed by a 101-30 margin roughly three months after the Chilean Senate approved by a 28-14 vote margin.
Two lawmakers abstained. The bill now goes back to the Senate for a final vote.
"After three decades of struggle, there is only one Senate vote left to achieve the so far elusive legal equality that all couples and families deserve," said Javiera Zúñiga, a spokesperson for the Movement for Homosexual Integration and Liberation, a Chilean LGBTQ rights group, in a press release. "We celebrate this new step, now with the total conviction that we are at the final leg."
Tuesday's vote took place two days after the first round of Chile's presidential election.
José Antonio Kast, a far-right former congressman, will face off against Congressman Gabriel Boric, who previously led a student protest movement, in a Dec. 19 runoff. Outgoing President Sebastián Piñera in June announced he supports the marriage equality bill.
Esteban Guzmán contributed to this story.