Scott Robbe dies at 66
Veteran AIDS, queer and progressive activist was born in Wis.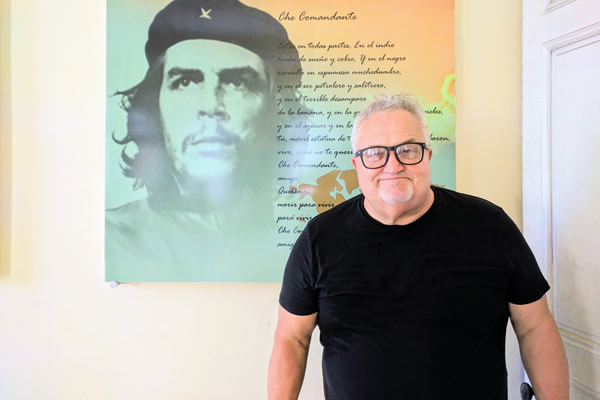 Veteran progressive activist and TV-film-stage producer Scott Robbe died on Sunday, Nov. 21, 2021, according to a statement by Paul Algiers, a longtime friend and the executor of Scott Robbe's estate. Robbe was in hospice care at the home of his sister, Angela, in Hartford, Wis. He was 66.
Robbe died of complications from Myelodysplastic Anemia, a blood cancer he had battled for more than a year. He had undergone stem-cell treatment at Dana-Farber Cancer Institute in Boston in April of this year.
Robbe was a prominent member in the founding of two direct-action groups in New York City: ACT UP and Queer Nation. Robbe was a member of an ACT UP undercover team, led by activist Peter Staley, that secretly gained access to the New York Stock Exchange in September 1989. Their goal was to protest and publicize the record high price of AZT, then the sole approved treatment for HIV/AIDS. Burroughs Wellcome eventually bowed to this nationally publicized activist pressure and lowered its drug price — then the highest in medical history — by 20 percent.
"Scott was a fearless activist, always on the front lines, whether he was protesting pharmaceutical company greed or homophobia at the Oscars," said ACT UP New York veteran Ann Northrop. "And he was a total sweetheart."
"Scott was one of those activists who didn't flinch when our lawyers would warn us of all the possible charges and maximum sentences we'd face for infiltrating a powerful institution," said Peter Staley, who chronicled his ACT UP days in the new memoir, "Never Silent". "When it came to fighting for his dying gay brothers, he'd always reply, 'I'm in.'"
In 1991, Robbe relocated to the West Coast and co-founded Out in Film, a Los Angeles-based group to battle homophobia in Hollywood filmmaking. At the time, several high-grossing films offered stereotypic and unflattering depictions of gay characters, including Jonathan Demme's "Silence of the Lambs", Oliver Stone's "JFK" and Paul Verhoeven's "Basic Instinct".
Out in Film demanded equity for LGBTQ people on both sides of the camera. Robbe and Lesbian Avengers member Judy Sisneros created a pioneering protest at the Oscar Awards in March 1991, during which demonstrators outside the Dorothy Chandler Pavilion called for increased queer visibility and fairness in career opportunities.
The Oscars protest was one highlight of a life devoted to progressive activism. It began in his teen years, when Robbe took part in 1960s marches for the environment, for civil rights and against the Vietnam War. Over the four decades that followed, Robbe's career encompassed both community organizing and producing dozens of works in theatre, film and television.
Scott Douglas Robbe was born on Feb. 16, 1955, in Decorah, Iowa, to Helen, a homemaker, and James Robbe, a construction supervisor. The family relocated to Hartford, Wis., the following year. Robbe was a graduate of Hartford Union High School in Hartford, and entered the University of Wisconsin, Madison, in 1974, where he majored in theater arts. Located in the state capital, the college was known for its progressive student population, and Robbe took part in numerous protests.
After he graduated in 1978, Robbe moved to New York City, where he met his first boyfriend, a Bennington College student. They lived together in the East Village from 1978 to 1984. At the time, Robbe was helping to renovate the Orpheum Theatre on Second Avenue in the East Village. At the same time he produced at the neighboring Entermedia Theatre his first theatrical production, "False Promises" by the San Francisco Mime Troupe. At the famed La MaMa ETC, Robbe workshopped Harvey Fierstein's "Fugue in a Nursery," which forms the middle segment of "Torch Song Trilogy." That production won wide acclaim both there and after it moved to the Orpheum Theater. Robbe also produced several plays off-Broadway, followed by the Harvey Fierstein play "Safe Sex" on Broadway.
Robbe joined ACT UP New York after seeing the group protest at the White House in October 1987 during the Second National March on Washington for Lesbian and Gay Rights. He joined the group's Media Committee and took part in numerous protests. He also joined the newly-formed Queer Nation in March of 1990, helping to mount demonstrations across New York City aimed at queer visibility. Robbe was diagnosed as HIV-positive in the early 1990s.
In late 1990, Robbe relocated to Los Angeles to produce TV commercials for Japanese television. His first film job was an associate producer role for 1982's "In the King of Prussia", depicting the Berrigan Brothers' pioneering anti-war efforts and starring Martin Sheen.
Robbe's extensive television credits include the first-ever LGBTQ comedy special for Comedy Central in 1993, called "Out There," and hosted by Lea DeLaria. Robbe was on the creative team for the groundbreaking 2003 series "Queer Eye for the Straight Guy." He also produced shows for Lifetime, Comedy Central, VH1, Children's Television Workshop and American Playhouse.
In 2005, Robbe was named executive director and film commissioner for Film Wisconsin, Inc. During his tenure, Robbe brought 28 TV and film projects to the state, including the 2009 film "Public Enemies" by Michael Mann, starring Johnny Depp and Channing Tatum. Most recently, Robbe worked with activists in Cuba to bring pressure on the American government to distribute the COVID-19 vaccine in the country. Robbe was also involved in grassroots activism in Puerto Vallarta, Mexico, where he had a second home.
Scott Robbe is survived by his mother, Helen, and his siblings and their spouses, Royce (Donna), John (Ken Hall), Jay (Francine), and Angela. Also surviving him are his uncle Peter Coffeen (Steve Getz), as well as several nieces, nephews and cousins.
There will be no funeral. Arrangements were handled by Milwaukee Cremation Society. A celebration of Robbe's life will be broadcast online early in 2022. Donations in Scott's memory may be made to Broadway Cares/Equity Fights AIDS and ACT UP New York.
Mark Glaze, gun reform advocate, dies at 51
Longtime D.C. resident worked to repeal 'Don't Ask, Don't Tell'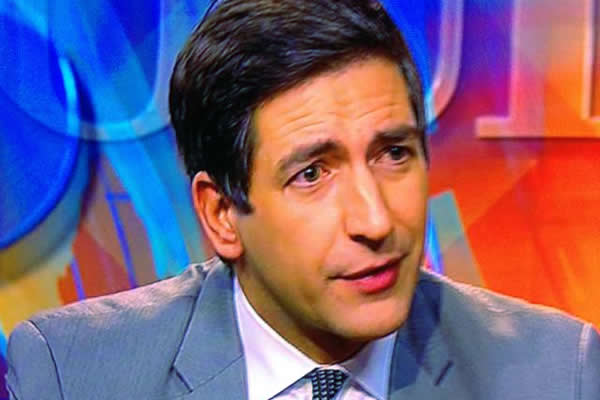 Mark Charles Glaze, a longtime D.C. resident who was gay, died Oct. 31 in Scranton, Pa., by suicide while being held on DUI and other charges at the Lackawanna County Prison, according to a statement posted to his Facebook page by family.
Glaze was involved in a car accident on I-81 in Dunmore, Pa., on Sept. 9 and fled the scene, according to police.
"As we celebrate the life of our beloved Mark, we would be remiss not to mention his harrowing struggle with alcohol, depression, and anxiety," the Facebook statement said. "In the last years of his life, Mark actively sought help. He completed several treatment programs, with the hope of finding peace and breaking free of the addictive cycle that caused him to feel so desperately alone and in pain. … We pray that by being open about Mark's cause of death, something positive may emerge from our devastating loss."
Glaze was born on Oct. 21, 1970, in Pueblo, Colo. He was a Truman Foundation Scholar at The Colorado College and an honors graduate of the George Washington University Law School.
He worked as a principal at the D.C.-based political affairs firm the Raben Group and had a variety of issues in his portfolio, including campaign finance reform, government ethics as well as LGBTQ issues and served as director of Mayors Against Illegal Guns, the largest gun violence prevention group in the country. In 2010, Glaze was hired by the Human Rights Campaign to push for Senate legislation to repeal "Don't Ask, Don't Tell."
In a 2014 interview with the Blade, Glaze said the country was "at a tipping point" in the wake of shootings like the one at Sandy Hook Elementary School in Newtown, Conn., in which 20 children and six school officials were killed.
"The mass shootings are happening more and more rapidly, and they're becoming more and more deadly," Glaze said. "The Newtown shooting was the second biggest mass shooting in U.S. history after Virginia Tech in 2007. And, you know, the kids who were shot and murdered were my son's age, and it was right before Christmas. So, I think that combination of things has just got the public and the president ready to say, 'Enough is enough, let's finally get this right.'"
Glaze's father was a gun dealer and he was raised in a house that was attached to a general store selling guns.
"My dad is like most gun dealers," Glaze told the Blade in 2014. "He thinks that law-abiding people should have to take background checks, so everybody should have to take background checks. And gun dealers don't like that guns get a terrible reputation because unlicensed sellers are handing guns out to people with criminal records. It gives the entire industry a bad name."
Robert Raben, head of the Raben Group, praised Glaze in a 2014 Blade interview.
"We are unbelievably proud of Mark's leadership; he has enormous responsibility and meets it well, with vision and delivery," Raben said. "That he is an openly gay man helping lead such an important effort is a tribute to his professionalism, and how the country and its understanding of our talent has changed."
Glaze later served as executive director of Everytown for Gun Safety, a bipartisan group chaired by former New York City Mayor Michael Bloomberg and became a nationally prominent advocate for reform of gun laws. In 2014, after a long and successful career in public affairs and political strategy, Glaze founded his own consulting practice.
Glaze was preceded in death by his parents, Charles Glaze and Nancy Green. He is survived by his 14-year-old son, Archer; aunts, uncles, cousins and a wide circle of friends in D.C. and beyond.
Longtime friend Steven Fisher, a principal at The Raben Group, noted Glaze's empathy in a statement to the Blade.
"With a razor-sharp sense of humor and boundless empathy, Mark could turn strangers into friends like no one else," Fisher said. "His closest friends also knew a very complicated personality and his early and tragic death was, sadly, not a surprise." 
Washington Blade editor Kevin Naff was also a longtime friend of Glaze's.
"Mark's work as an LGBTQ rights and gun reform advocate undoubtedly saved lives and he will be missed by many," Naff said. "I commend his family for being so transparent about his cause of death; that candor will surely help even more people. I hope Mark has found the peace that eluded him for so long and I will miss his friendship, sense of humor, and his brilliant skill at debating and skewering Fox News hosts."
Contributions in Glaze's name may be sent to Everytown for Gun Safety, The Marshall Project, and/or Ashley Treatment Center, according to the family's Facebook statement. A Celebration of Life will be held at a future date. Details will be posted on social media.
If you are thinking about suicide, the Trevor Project offers 24/7 crisis counseling for LGBTQ young people at 1-866-488-7386. The National Suicide Prevention Lifeline network is available 24/7 across the United States at 1-800-273-TALK.
Longtime D.C. resident Robert Wood dies
Massachusetts native graduated from Georgetown Law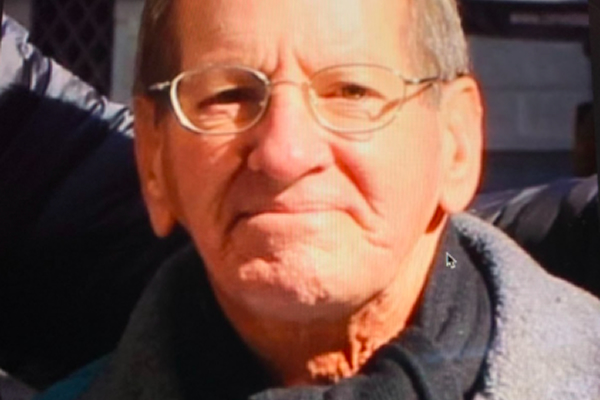 Robert (Bob) Henry Wood, of Washington, D.C., passed away on Tuesday, Oct. 19, 2021, from injuries suffered in an automobile accident.
Born in Newton, Mass., in 1947, he was a graduate of the Mount Hermon School in 1965, Yale University in 1970, and Georgetown Law in 1973, after which he remained in Washington, D.C. for the rest of life. He was an active member of the Foundry United Methodist Church and a strong supporter of the LGBTQ+ community.
Bob was predeceased by his loving husband Kenneth Carroll Willis in 2015.
He is survived by his brother Norman R. Wood (Charlotte), his brother Douglas M. Wood (Lynn), his niece Megan W. Rajbanshi (Sachit), and his nephews Benjamin R. Wood, Theodore R. Wood and Thomas C. Wood. He is also survived by his loving great-nieces Lucia V. Wood and Sabine C. Rajbanshi and great-nephew Sebastian L. Rajbanshi, all for whom he was fastidious in researching exactly the right gifts for birthdays and holidays or simply because he just enjoyed giving.
A celebration of life will take place at the Foundry United Methodist Church, 1500 16th St., N.W., Washington, D.C., 20036, on Sunday, Dec. 5, 2021, at 3 p.m. Donations in Bob's name may be made to the Foundry United Methodist Church.
Longtime D.C. AIDS activist William Arnold dies at 83
Northern Va. native helped secure funding for AIDS drugs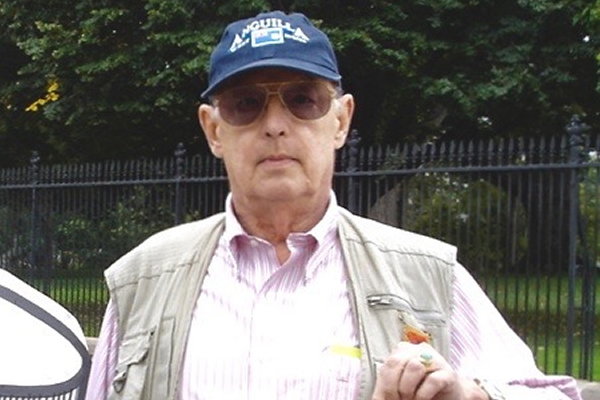 William "Bill" Arnold, a founder and leader of several advocacy groups beginning in the mid-1990s that helped secure federal and state funding for life saving drugs for people with HIV/AIDS, died at his D.C. home on Sept. 29 of complications associated with lung cancer, according to his friend and fellow activist Jim Driscoll. He was 83.

Driscoll and others who knew Arnold said he emerged as a committed AIDS activist shortly after moving from Westchester County, N.Y., where he operated a small business, to D.C. in the mid-1980s.

He was a founding director and served since 1996 as president and CEO of the Community Access National Network (CANN), which advocates for affordable healthcare services and support for people with HIV/AIDS and viral hepatitis.

Arnold was also the founder and since 1995 served as director of the National ADAP Working Group, which is credited with playing a lead role in persuading Congress to steadily increase funding for the joint federal-state AIDS Drug Assistance Program known as ADAP.

ADAP, which operates under the federal Ryan White CARE Act, has enabled low-income people who often did not have medical insurance to gain access to life-saving antiretroviral drugs that since the mid-1990s have saved the lives of countless numbers of people infected with HIV.

Arnold has also served as the board co-chair and longtime board member of the ADAP Advocacy Association, which advocates for sufficient funding and improved operation of the ADAP program, including improved access to the program for people living with HIV.

A native of Northern Virginia, Arnold grew up in a family that traveled extensively overseas to accompany his father who served as a U.S. Foreign Service officer. He received his high school diploma from the Deerfield Academy prep school in Deerfield, Mass. Arnold next received his bachelor's degree in China Area Studies from Yale University before attending the U.S. Army Artillery and Missile School from which he emerged as a commissioned second lieutenant in the Army, according to Arnold's LinkedIn page.

Driscoll, who worked with Arnold on AIDS related projects beginning in the middle 1990s, said Arnold played an important role leading the ADAP Working Group's efforts to persuade conservative members of Congress to increase funding for what they initially viewed as a liberal entitlement.

Describing Arnold as a "peace maker and a deal maker," Driscoll said Arnold, a lifelong Democrat, "neither demonized conservatives nor canonized progressives." Instead, according to Driscoll, Arnold "kept the focus on the needs of the patients and the value of the treatment for both the patients and for long term public healthcare costs."

Carl Schmid, founder and executive director of the HIV+Hepatitis Policy Institute, called Arnold an important figure for many years in the ongoing effort to secure support for people with HIV.

"Thousands of people living with HIV are staying healthy and alive today due to Bill Arnold's work over the years," Schmid said. "He was there at the beginning of the AIDS crisis and stayed active until his death fighting for access to antiretroviral medications and healthcare, particularly for the Ryan White HIV/AIDS Program," Schmid said. "We owe so much to Bill, and he will certainly be missed."
Brandon Macsata, an official with the ADAP Advocacy Association, said in a statement released by the group that Arnold "brought out the best in everyone who surrounded him, doing so with minimal effort because he embodied fairness and goodness."

Macsata added that Arnold's "ability to maintain a balanced perspective on even the most controversial, complex issues was a trait unique only to him. And Bill's institutional knowledge about the 44-year fight to end the HIV epidemic is unmatched, and his passing has left a giant hole in the hearts of the lives he personally touched."

In its statement, released on Oct. 1, the ADAP Advocacy Association said Arnold "left this Earth as gracefully as he lived his life on it for 83 years. Bill passed away peacefully in his home surrounded by Michael Pickering (his partner), Sally (his sister), Sue (his niece) and Leiden (his dog). It is truly a great loss for us and our community."

Pickering couldn't immediately be reached to obtain information about funeral or memorial service arrangements.