Australia prime minister reiterates opposition to trans women in female sports
Scott Morrison noted position ahead of May 21 general election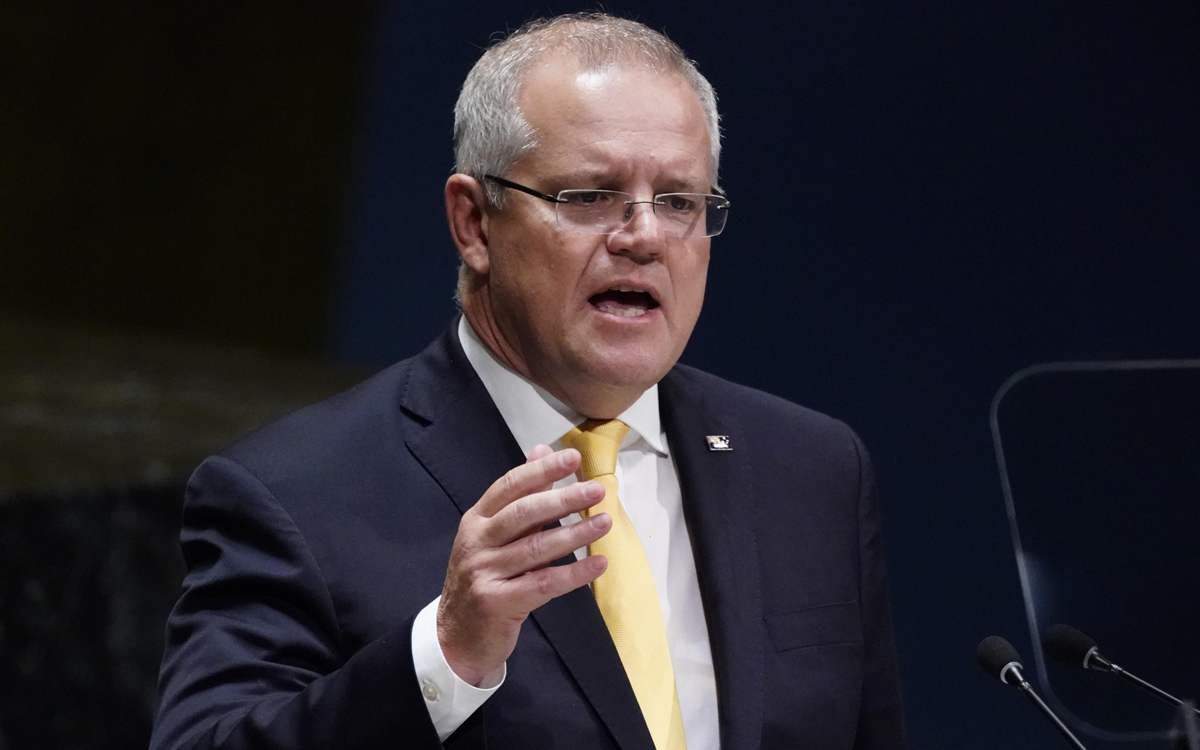 Australian Prime Minister Scott Morrison has reiterated his opposition to transgender women on female sports teams.
Senator Claire Chandler, who represents Tasmania, in February introduced a bill in the Australian Parliament that would amend the country's Sex Discrimination Act to allow sports and clubs to ban trans women from "single-sex sport" teams.
"For the avoidance of any doubt, references to 'sex' refer to biological sex and the intention of this clause is to provide certainty that operating single-sex sport — sporting activity exclusively for either females or males — is not a breach of the act," reads the bill. "A person's gender/gender identity/gender expression has no bearing on their sex."
The Australian Broadcasting Corporation on Monday noted Morrison has described Chandler's bill as "terrific." The Australian Broadcasting Corporation reported the prime minister has also endorsed Katherine Deves, the co-founder of Save Women's Sport, a group that backs efforts to ban trans women from competing on female sports teams, who is running against incumbent MP Zali Steggal.
"I share their views," said Morrison on Monday.
Australia's general election will take place on May 21.
The Australian Broadcasting Corporation on Monday noted Morrison declined to say whether his government would seek to ban trans women from female sports teams if it were to win re-election.
"It's time to recognize that there's nothing brave about attacking trans people, but that courage instead lies in addressing the real problems we face," said Sally Goldner, a spokesperson for Just Equal Australia, a national LGBTQ rights group, on Monday in a press release.
100+ confirmed cases of monkeypox in 12 countries & spreading
A notable proportion of cases in the UK and across Europe have been found in gay & bisexual men health officials say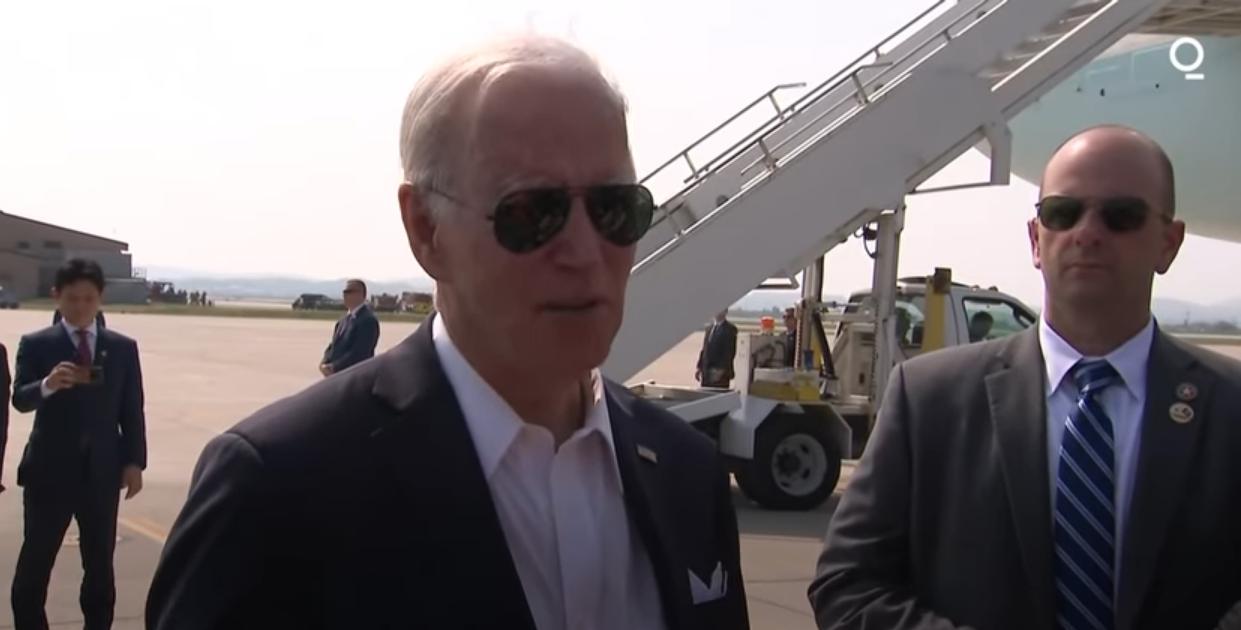 Dr. Hans Henri P. Kluge, the Regional Director of Europe for the World Health Organization (WHO) is warning that confirmed cases of monkeypox, which is most often seen in West and Central Africa, has escalated in Europe and elsewhere globally.
The United Kingdom, Spain, Portugal, Germany, Belgium, France, the Netherlands, Italy and Sweden – as well as the U.S., Canada and Australia are all reporting cases.
"The situation is evolving and WHO expects there will be more cases of monkeypox identified as surveillance expands in non-endemic countries," Kluge said.
In Britain, the UK Health Security Agency's Chief Medical Adviser Dr. Susan Hopkins noted in a statement released this past weekend:
"We anticipated that further cases would be detected through our active case finding with NHS services and heightened vigilance among healthcare professionals. We expect this increase to continue in the coming days and for more cases to be identified in the wider community. Alongside this we are receiving reports of further cases being identified in other countries globally.
Because the virus spreads through close contact, we are urging everyone to be aware of any unusual rashes or lesions and to contact National Health Service or a sexual health service if they have any concerns. Please contact clinics ahead of your visit and avoid close contact with others until you have been seen by a clinician.
A notable proportion of recent cases in the UK and Europe have been found in gay and bisexual men so we are particularly encouraging them to be alert to the symptoms and seek help if concerned.
Clinicians should be alert to any individual presenting with unusual rashes without a clear alternative diagnosis and should contact specialist services for advice," she added.
Monkeypox, which can be transmitted by droplets and by close contact with infected skin lesions or contaminated materials, usually incubates in people for 6 to 13 days before symptoms appear.
UKHSA notes that this rare virus, in the same family as smallpox, has not previously been described as a sexually transmitted infection, but it it can be passed on through very close human contact, such as touching blood or body fluids or prolonged exposure to the respiratory droplets of an infected person. It can also been transmitted with clothing or linens used by an infected person.
In Washington D.C., Dr. Ashish Jha, the White House Covid-19 response coordinator, told ABC he wouldn't be surprised if the US saw "a few more" cases of monkeypox in the coming days.
"But I feel like this is a virus we understand, we have vaccines against it, we have treatments against it, and it's spread very differently than SARS-CoV-2" — the virus that causes Covid-19, Jha told ABC's Martha Raddatz on Sunday.
Traveling in Asia, President Joe Biden told CNN's Kaitlan Collins as he was preparing board Air Force One to depart South Korea on Sunday; "They haven't told me the level of exposure yet, but it is something that everybody should be concerned about," he said.
"We're working on it hard to figure out what we do and what vaccine, if any, might be available for it. It is a concern in that if it were to spread it would be consequential. That's all they told me," the president added.
CNN reported that the US Centers for Disease Control and Prevention is evaluating whether a smallpox vaccine should be offered to health care workers treating monkeypox patients and other people who may be at "high risk" for exposure to monkeypox.
UK Health Security Agency's Hopkins cautions that people should be aware of monkeypox — but that the risk to the general population "remains extremely low at the moment."
"I think people need to be alert to it," said Hopkins. "We really want clinicians to be alert to it and send the test if they're concerned."
Hopkins also said based on reports from Africa, the UKHSA knows certain people are "much more at risk of severe disease, particularly immunosuppressed individuals or young children.
"While there is "no direct vaccine for monkeypox," she said, "we are using a form of smallpox vaccine or third-generation smallpox vaccine that's safe on individuals who are contacts of cases."
Symptoms
Initial symptoms of monkeypox include fever, headache, muscle aches, backache, swollen lymph nodes, chills and exhaustion. A rash can develop, often beginning on the face, then spreading to other parts of the body including the genitals.
The rash changes and goes through different stages, and can look like chickenpox or syphilis, before finally forming a scab, which later falls off.
"A feature that distinguishes infection with monkeypox from that of smallpox is the development of swollen lymph nodes," the CDC said.
Biden Comments On Monkeypox As He Leaves South Korea:
U.S. official meets with Brittney Griner
Consular visit took place on May 19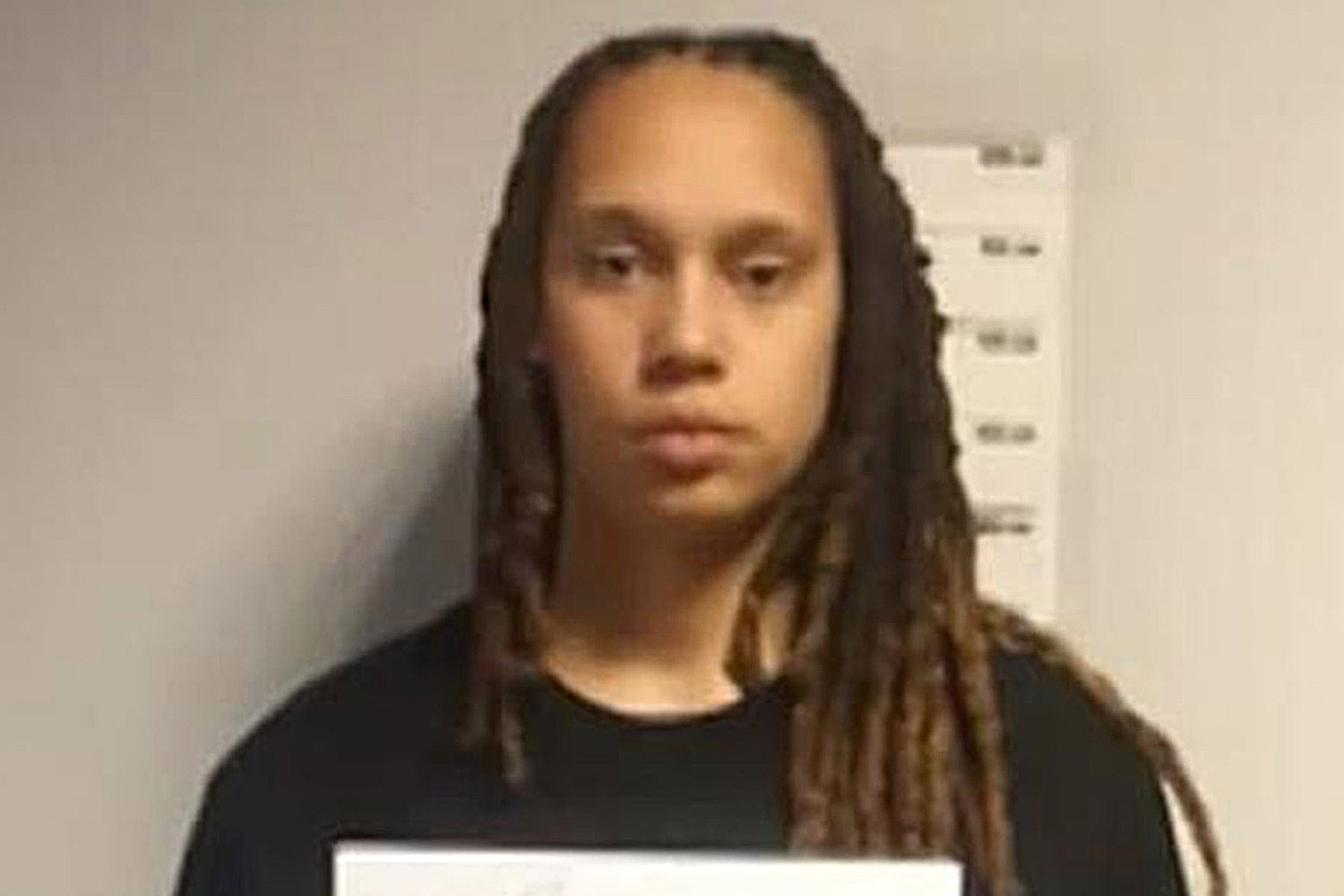 A U.S. consular official on May 19 visited detained WNBA star Brittney Griner in Russia.
State Department spokesperson Ned Price on Friday told reporters during a virtual briefing the officer "found her continuing to do as well as could be expected under these exceedingly challenging circumstances." The officer met with Griner two days after U.S. Ambassador to Russia John Sullivan said Russian officials had denied consular visits with her three times this month.
"Our message is a clear and simple one," said Price. "We continue to insist that Russia allow consistent and timely consular access to all U.S. citizen detainees. One-off visits are not sufficient, and we will continue to call on Moscow to uphold its commitments under the Vienna Convention for consistent and timely access as well."
Griner — a center for the Phoenix Mercury and a two-time Olympic gold medalist who is a lesbian and married to her wife — was taken into custody at Moscow's Sheremetyevo Airport in February. Russian officials said customs inspectors found hashish oil in her luggage.
The State Department has determined Russia "wrongfully detained" Griner.
A Russian court on May 13 extended her detention for another month. The Women's National Basketball Players Association, a union that represents WNBA players, has endorsed a petition that urges the Biden administration to "prioritize" Griner's release.
Secretary of State Antony Blinken spoke with Griner's wife, Cherelle Griner, on May 14.
U.S. announces more funding to fight HIV/AIDS in Latin America
Jill Biden made announcement on Saturday in Panama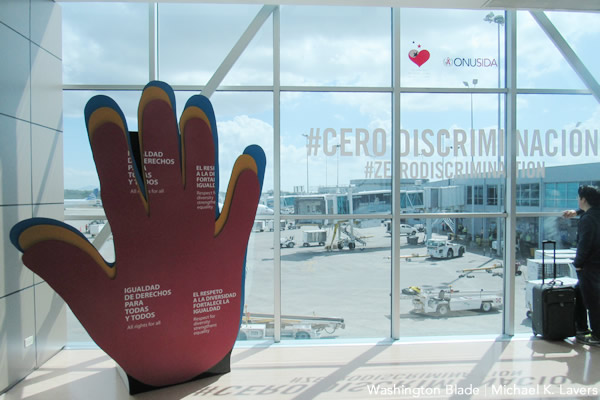 First lady Jill Biden on Saturday announced the U.S. will provide an additional $80.9 million to the fight against HIV/AIDS in Latin America.
Biden during a visit to Casa Hogar el Buen Samaritano, a shelter for people with HIV/AIDS in Panama City, said the State Department will earmark an additional $80.9 million for President's Emergency Plan for AIDS Relief-funded work in Latin America. A Panamanian activist with whom the Washington Blade spoke said LGBTQ people were among those who met with the first lady during her visit.
Pope Francis visited the shelter in 2019.
"I'm glad we have the opportunity to talk about how the United States and Panama can work together to combat HIV," said the first lady.
Michael LaRosa, the first lady's spokesperson, noted Panama will receive $12.2 million of the $80.9 million in PEPFAR funding.
"This funding, pending Congressional notification, will support expanded HIV/AIDS services and treatment," said LaRosa.
UNAIDS statistics indicate an estimated 31,000 Panamanians were living with HIV/AIDS in 2020. The first lady's office notes the country in 2020 had the highest number of "newly notificated cases of HIV/AIDS" in Central America.
The first lady visited Panama as part of a trip that included stops in Ecuador and Costa Rica.
The Summit of the Americas will take place next month in Los Angeles. The U.S. Agency for International Development and PEPFAR in April announced they delivered more than 18 million doses of antiretroviral drugs for Ukrainians with HIV/AIDS.