Kamala Harris hosts Pride month reception
Upwards of 200 people attended Naval Observatory event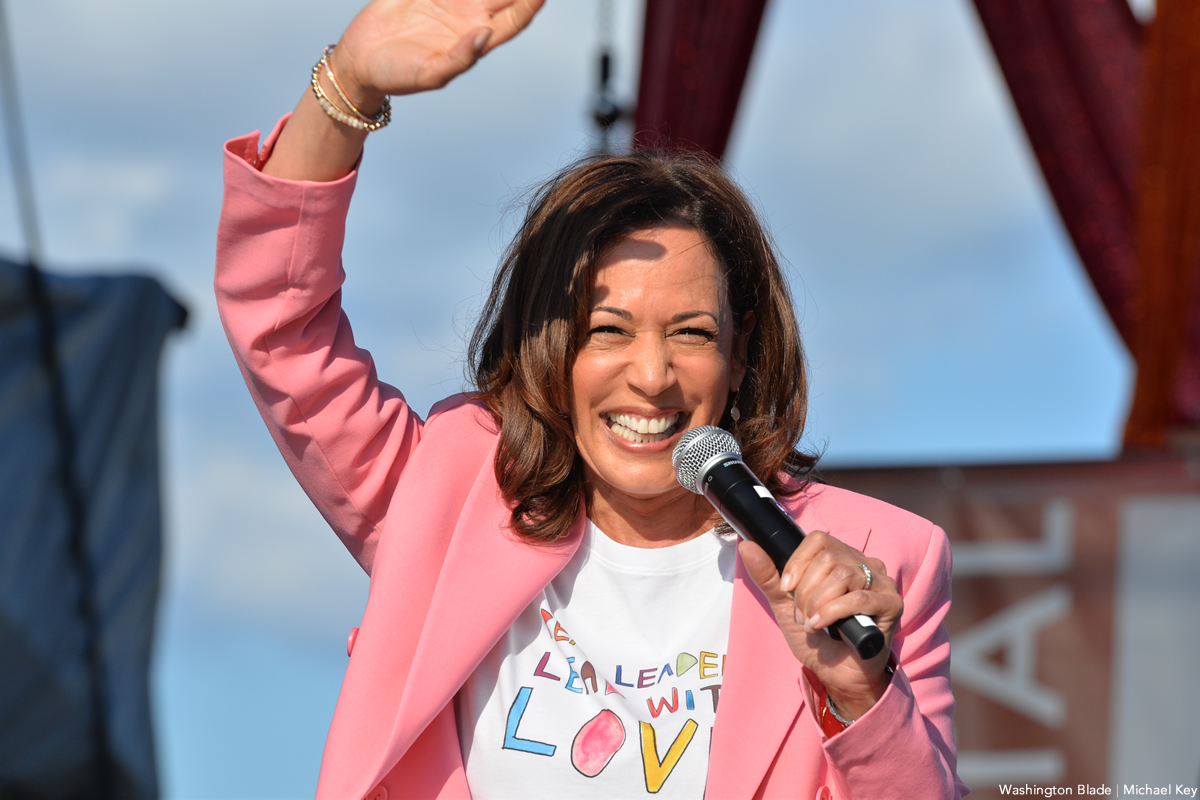 Vice President Kamala Harris helped bring Pride Month to a close Tuesday at her residence with a celebration for high-profile members of the LGBTQ community, recognizing successes achieved but also urging continued movement.
"When we celebrate Pride, it's because we understand not only the strength of what we have accomplished, and the fight for equality, but we [also] understand the fragility of these gains, and so we know what we must do to be vigilant and maintain [those rights]," Harris said.
The Advocate reported in coverage of the event the Pride celebration was the first ever to take place at the vice president's residence, but that's incorrect.
President Biden as vice president hosted a Pride event with LGBTQ leaders in 2014. Harris also said during the event her understanding was it was a first for a sitting vice president.
An estimated 200 attendees were present for the event at the Naval Observatory in D.C., which serves as the vice president's official residence. Guests at the party mingled by the pool and partook of drinks served on a spinning wheel placed just outside.
High-profile officials from the Biden administration who were present included Transportation Secretary Pete Buttigieg and Interior Secretary Deb Haaland. Neither delivered remarks. Also at the event was "RuPaul's Drag Race" star Shangela, who addressed the crowd.
Kris Perry and Sandy Stier, who were among in plaintiffs in the litigation against California's Proposition 8, were also present at the event. Harris married the couple in 2013 as soon as the U.S. Supreme Court issued a ruling restoring marriage equality to the state.
Perry and Stier spoke before the crowd and urged them to continue to stand strong in the aftermath of the Supreme Court's recent decision overturning Roe v. Wade.
Lindsey Graham: Same-sex marriage should be left to the states
Republican senator says issue a distraction from inflation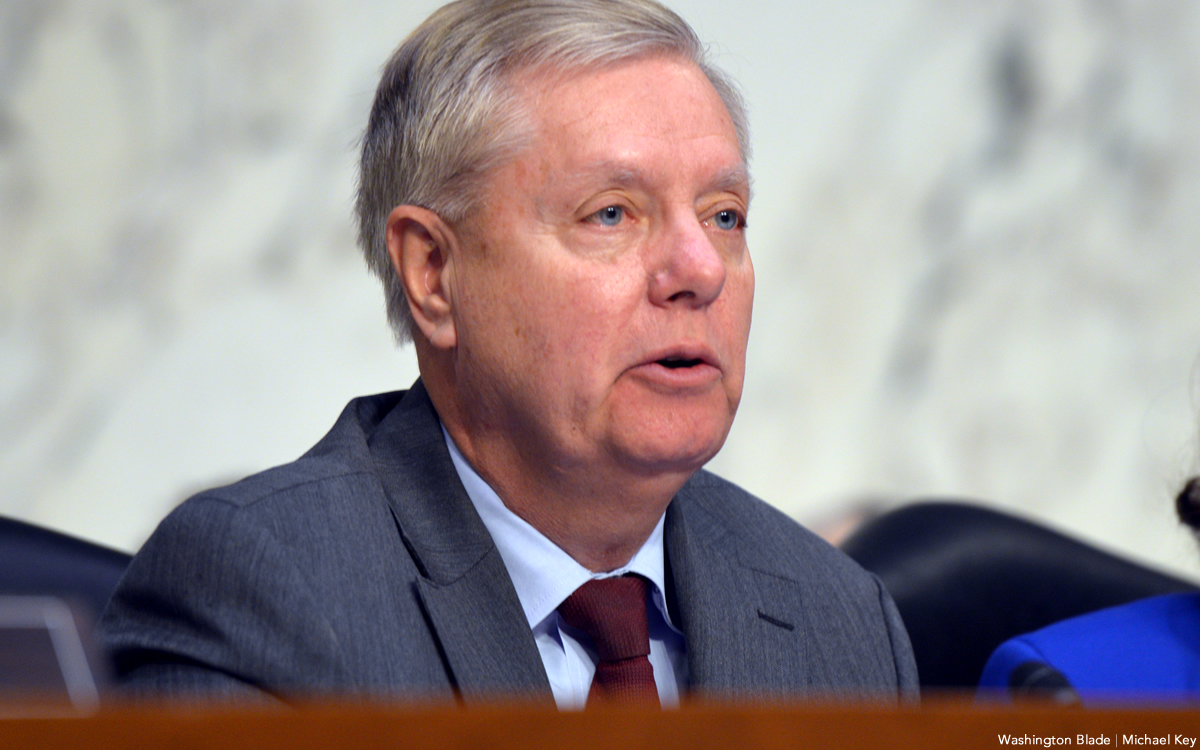 Sen. Lindsey Graham (R-S.C.), seven years after the U.S. Supreme Court ruled in favor of same-sex marriage nationwide, said Sunday he still thinks the issue of gay nuptials should be left to the states.
Graham made the remarks during an interview with CNN's Dana Bash in a rare televised bipartisan debate with Sen. Richard Blumenthal (D-Conn.) as the Senate was in the middle of voting on amendments for the Inflation Reduction Act.
When discussing the 6-3 conservative majority of the Supreme Court, Graham said consistent with the recent decision overturning Roe v. Wade justices could overturn other precedents, such as the 2015 decision in Obergefell v. Hodges in favor of same-sex marriage.
Asked point blank if he was saying it should be overturned, Graham said "no, I'm saying that I don't think it's going to be overturned." Graham, however, had an infection his voice, suggesting same-sex marriage could be undone.
"Nor should it be?" asked Bash.
"Well, that would be up to the court," he responded, then added: "I think states should decide the issue of marriage, and states should be decide the issue of abortion."
When Bash brought up another case, Loving v. Virginia, the 1965 case that overturned states bans on interracial marriage, and asked if that should be revisited as well, Graham replied, "no."
Graham quickly moved on to tamp down any expectation the would address the issue of same-sex marriage, saying fears the court would revisit the issue are unfounded and meant as a distraction from issues such as inflation.
"But if you're going to ask me to have the federal government take over defining marriage, I'm going to say no," Graham added.
Graham's remarks are consistent with what he told the Washington Blade in 2015 when asked about same-sex marriage as the issue was being adjudicated by the Supreme Court. However, they contrast to his support for a Federal Marriage Amendment that was pending before Congress during the Bush administration and would have made a ban on same-sex marriage nationwide part of the U.S. Constitution. Graham was not asked about his views on now defunct idea of an amendment during the CNN interview.
h/t The Independent
Biden on freeing Brittney Griner: 'I'm hopeful. We're working very hard.'
U.S. puts deal on table as Griner sentenced to nine years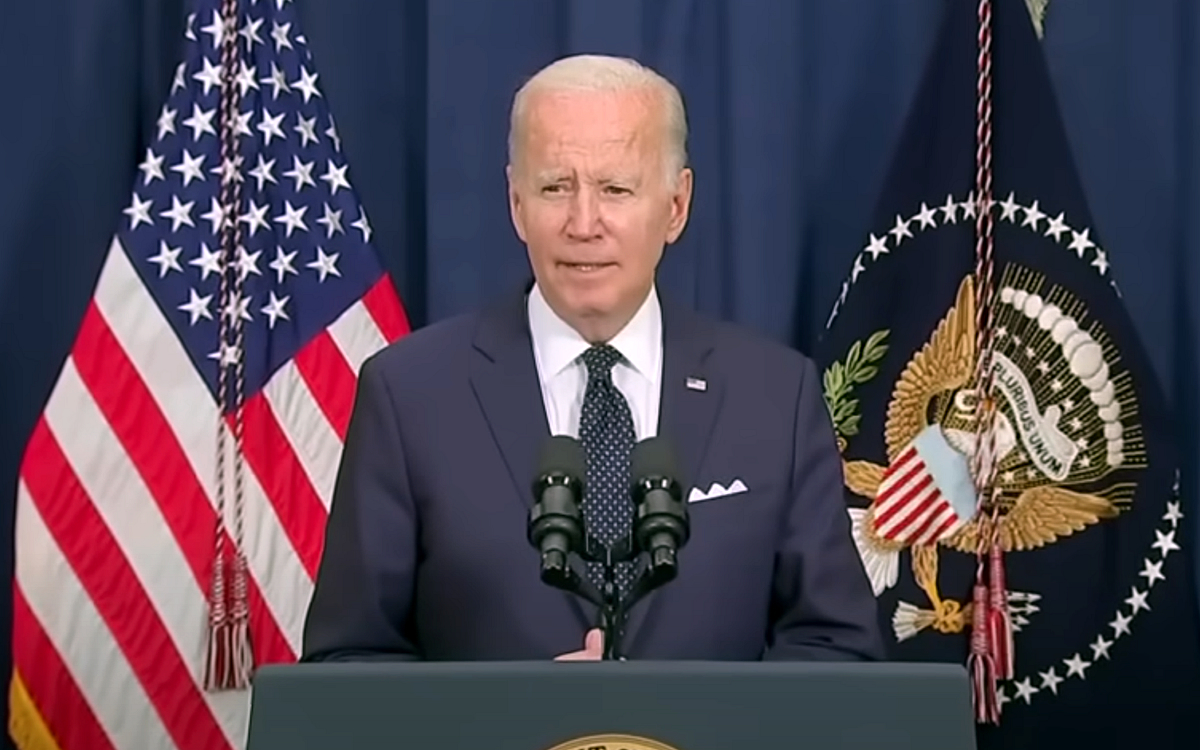 President Biden made brief comments on Friday expressing optimism about securing the release of Brittney Griner the day a Russian judge sentenced the lesbian basketball player to nine years in a penal colony.
"I'm hopeful. We're working very hard," Biden said in response to a shouted question from a reporter following a bill signing at the White House.
Griner has been detained in Russia since February on charges of entering the country with vape cartridges containing cannabis oil and was later arrested on drug charges. The Biden administration has proposed a prisoner swap with Russia for the release of Griner in exchange for a Russian arms dealer in U.S. custody.
White House Press Secretary Karine Jean-Pierre said Friday the optimism Biden expressed was based on general feelings as opposed to a new development in negotiations.
"He's the president, he has to feel hopeful," Jean-Pierre said. "This is something that is important to him. I don't think — if he had said something else — it would have not, you want to be sure you zero in, he's focused on the task that is at hand. His team is working on this, his national security team, you've heard from Secretary Blinken, you've heard from us. This is something — again, has been top of mind, bringing U.S. nationals home who are being wrongfully detained, who are being held hostage has been a priority of his. There's no other place but to be hopeful and to do the work that we need to do to get this done."
Asked if there was any specific development, Jean-Pierre replied, "No. I wouldn't read into it. I think as president, he's doing what presidents do, giving hope."
House Dems seek IRS review of anti-LGBTQ organization's tax status
Family Research Council designated 'association of churches'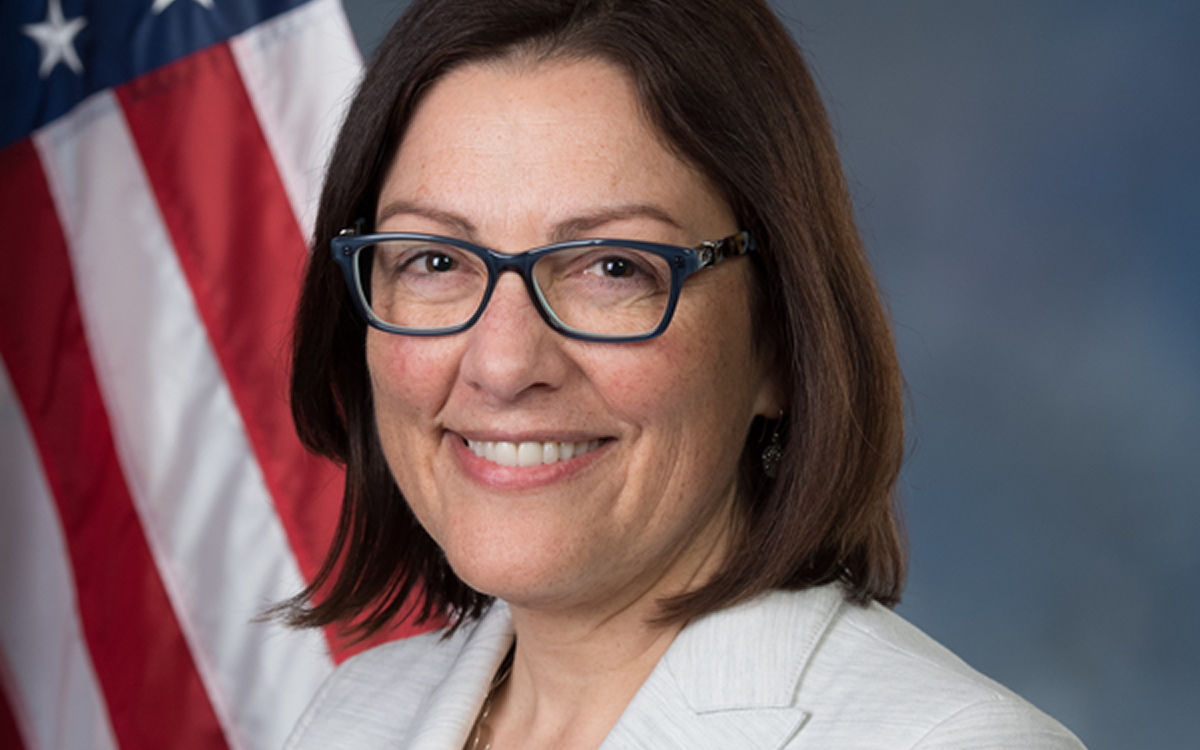 A group of House Democrats, in the wake of a report finding the Family Research Council has been granted a special tax status as an "association of churches," is calling on the Internal Revenue Service to investigate the prominent anti-LGBTQ organization's designation under the tax code.
The 38 House Democrats — led by Reps. Suzan DelBene (D-Wash.) and Jared Huffman (D-Calif.) — articulate the call in an Aug. 1 letter to the IRS, arguing the Family Research Council is "primarily an advocacy organization and not a church."
"We understand the importance of religious institutions to their congregants and believe that religious freedom is a cherished American value and constitutional right," the letter says. "We also believe that our tax code must be applied fairly and judiciously. Tax-exempt organizations should not be exploiting tax laws applicable to churches to avoid public accountability and the IRS's examination of their activities."
The impetus for the letter was a July report in ProPublica revealing the Family Research Council — which pushes for legislation against gender reassignment surgery for youth, filed friend-of-the-court briefs in favor of overturning of Roe v. Wade, and pushed for exemptions for individuals refusing to provide services for LGBTQ people over religious objections — is considered an "association of churches" with Tony Perkins, president of the anti-LGBTQ group, as its religious leader.
According to ProPublica, the Family Research Council is among a number of social conservative groups in recent years that have sought and been granted tax status as churches, which shields them from financial scrutiny. As a result, Family Research Council won't be required to issue an IRS 990 detailing its finances and salaries of key staff members, nor can the IRS initiate an audit of the organization without approval from a high-ranking Treasury Department official, ProPublica reports.
The letter from House Democrats seeks from the IRS: 1) An expeditious review of the status of the Family Research Council; 2) Investigation on whether other political advocacy organizations have obtained church status, but do not satisfy the IRS requirements for churches; 3) Improvement of the review process for organizations seeking church status to ensure that organizations that aren't churches can't abuse the tax code; and 4) a determination on whether existing guidance is sufficient to prevent abuse and whether more congressional actions are necessary.
The Washington Blade has placed a call with the Family Research Council and the Internal Revenue Service seeking comment on the letter and calls to review the organization's tax status.