Singapore to decriminalize homosexuality
Prime Minister Lee Hsien Loong made announcement on Sunday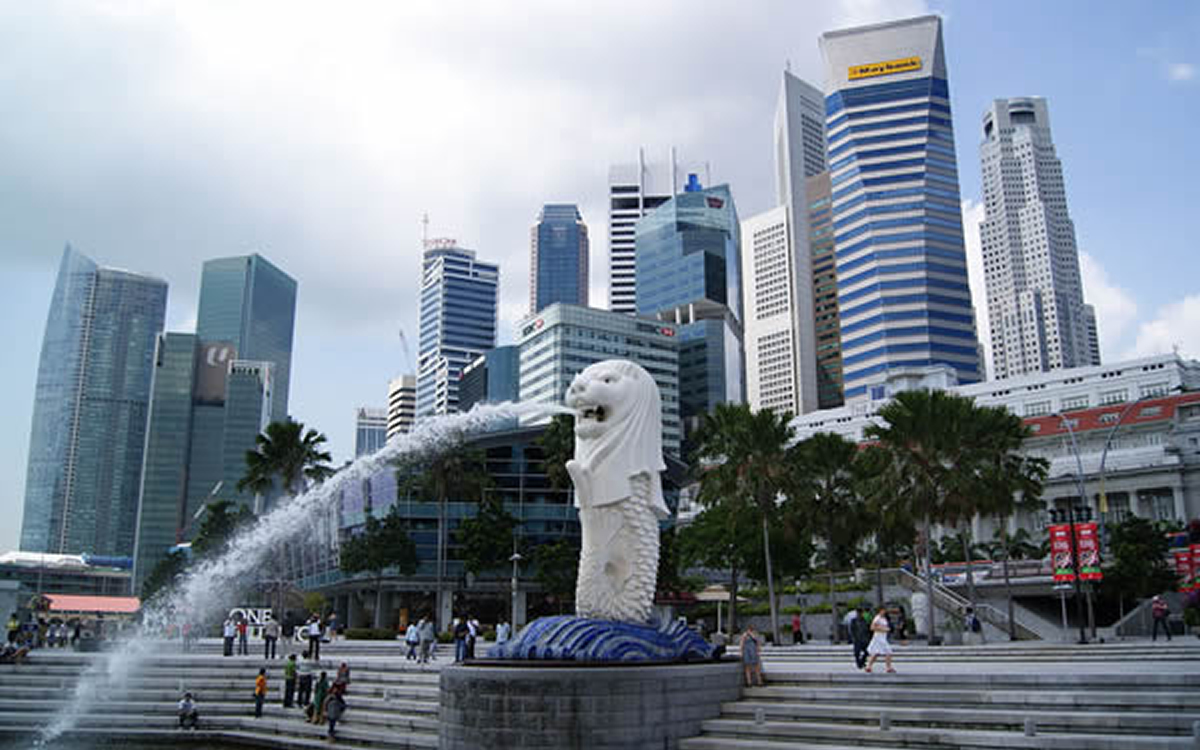 Singapore Prime Minister Lee Hsien Loong on Sunday announced his country will decriminalize consensual same-sex sexual relations.
Lee made the announcement during his speech at a rally that marked National Day, which commemorates Singapore's independence from Malaysia.
"Private sexual behavior between consenting adults does not raise any law and order issue. There is no justification to prosecute people for it nor to make it a crime," said Lee. "This will bring the law into line with current social mores and I hope provide some relief to gay Singaporeans."
Singapore's Court of Appeal in February upheld a lower court decision that dismissed three lawsuits against Section 377A of the country's colonial-era penal code. Home Affairs Minister K Shanmugam during a June 29 interview with the BBC said his country will not prosecute anyone under Section 377A.
Lee on Sunday said his government will amend Singapore's constitution to define marriage as between a man and a woman.
"We are grateful that the Singapore government will repeal Section 377A through Parliament," said Leow Yangfa, executive director of Oogachaga, an NGO that works with LGBTQ and intersex people in Singapore, on Sunday in a press release the London-based Human Dignity Trust released. "This means a lot to the LGBT community."
Human Dignity Trust works to promote LGBTQ and intersex rights in countries that criminalize consensual same-sex sexual relations.
"Decriminalization will not only improve the lives of LGBT people and their families, but will bring other obvious benefits to business, trade and Singapore's international reputation, making this announcement welcome on many fronts," said Yangfa. "We eagerly look forward to constructive debate in Parliament in the coming months."
Pakistani cinema and television highlights LGBTQ, intersex issues
Government sought to ban 'Joyland'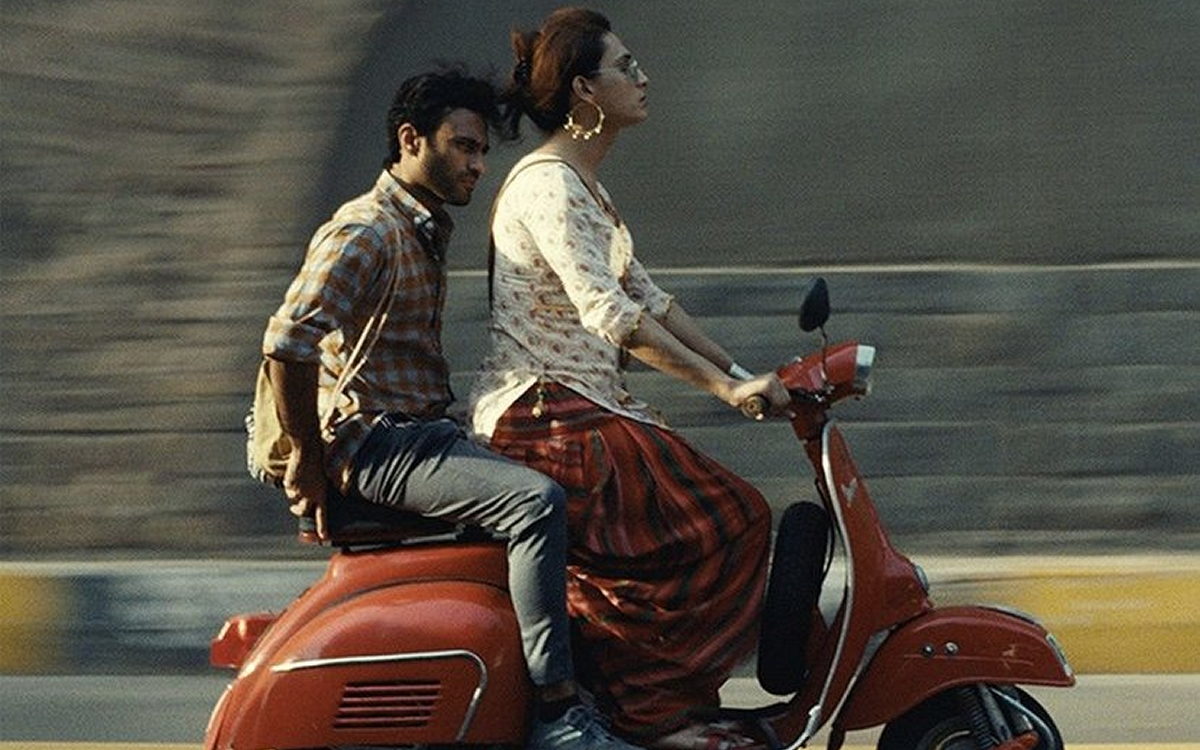 There are several Pakistani movies and television shows that depict the lives of LGBTQ and intersex people in society.
Though some media outlets have become more inclusive, the representation of queer people on screen is still too rare. Pakistan has seen a rise in the production of LGBTQ and intersex movies and television shows that include dramas, documentaries and web series. Some of them are made in Pakistan, while others are produced abroad. Many of them have been released in Pakistan. The government banned some of them, but others have not only amused audiences but won international awards.
Here is a list of some of them.
'Joyland'
"Joyland" is a Pakistani film that made waves at the Cannes Film Festival.
The film follows the story of a transgender woman named Biba, who is trying to make a living as a dancer in Lahore. She faces many challenges in her life, including discrimination and violence from those who do not accept her gender identity. She nevertheless persists, despite these difficulties, and ultimately finds love and acceptance from unexpected sources. This heartwarming film highlights the struggles and triumphs of the trans community in Pakistan and is sure to resonate with viewers around the world. "Joyland" is a powerful and timely film that highlights the struggles of trans people in Pakistan. It is also a celebration of hope and friendship, and an uplifting story about chasing your dreams against all odds.
In a conservative Pakistani family, the youngest son Haider (Ali Junejo) is expected to produce a baby boy with his wife. However, he joins an erotic dance theater and falls for the troupe's director, a trans woman. This film tells the story of the sexual revolution in Pakistan and their struggle against traditional gender roles and expectations.
"Joyland" is the first Pakistani film on the LGBTQ topic that premiered at Cannes Film Festival and received an overwhelming response. It won the prestigious Cannes "Queer Palm" award during its world premiere. The government had tried to ban the film, but it opened in the country last month.
'Poshida: Hidden LGBT Pakistan'
In the conservative, Muslim-dominated country of Pakistan, homosexuality is a taboo topic. However, there is a thriving LGBTQ and intersex community in Pakistan that is forced to live in secrecy. The documentary "Poshida: Hidden LGBT Pakistan" shines a light on this hidden community.
It follows the lives of several LGBTQ and intersex Pakistanis, who bravely share their stories. The documentary was released in 2015 in Pakistan and in the U.K. by director Faizan Fiaz. It was the first kind of movie on the "LGBTQ" topic. The film was screened at film festivals in Barcelona, Spain, and in the U.S. The word "poshida" means "hidden" in Urdu. The film is particularly timely given the current global discussion around LGBTQ and intersex rights. It examines the legacy of colonialism, class structures and the impact of the U.S. government's gay rights advocacy in Pakistan.
The documentary is about a serial killer from Lahore who kills trans people, women and gay men for entertainment purposes. Human rights abuses of trans men and women are also explored in the documentary.
'Churails'
Pakistani cinema has come a long way in recent years, tackling several taboo subjects and exploring new genres and stories. One of the most groundbreaking Pakistani films of recent years is "Churails."
The film is the first Pakistani queer web series that revolves around four women. It is the first time that a lesbian relationship in any Pakistani film or web series is portrayed.
This film features a trans woman Baby Doll (Zara Khan), lesbian lovers Babli (Sameena Nazir) and Pinky (Bakhtawar Mazhar) and a gay husband. Four women who were students — one was a wedding planner, the third one was convicted of a crime and the fourth woman was a socialite set up a secret detective agency in Karachi. The aim was to launch a detective service for those women who were cheated by their husbands.
A web series set in Karachi challenges the status quo and subverts the conventional narrative. The critically acclaimed web series has opened up a debate about Pakistan's patriarchal society. The show doesn't shy away from tough questions: Veils, deception and secrets. "Churails" is the story of four self-made women who come together to break certain stereotypes and challenge societal hypocrisy.
"Churails" is the first Pakistani drama web series which was released in 2020 by ZEE5, an Indian on-demand video platform. The web series is directed and produced by Asim Abbasi. The film was not allowed to screen in Pakistani cinema or channels. The movie was only available on ZEE5. however, at the time of releasing the film the state bank of Pakistan ordered all the banks to block Pakistani consumers to purchase subscriptions to ZEE5.
"Churails" won the "OTT Platform Show of the Year" at the British Asian Media Awards in February 2021. "Churails" is a feminist film in every sense of the word.
Japanese court rules same-sex marriage ban is constitutional
Ruling said lack of legal protections violate couples' human rights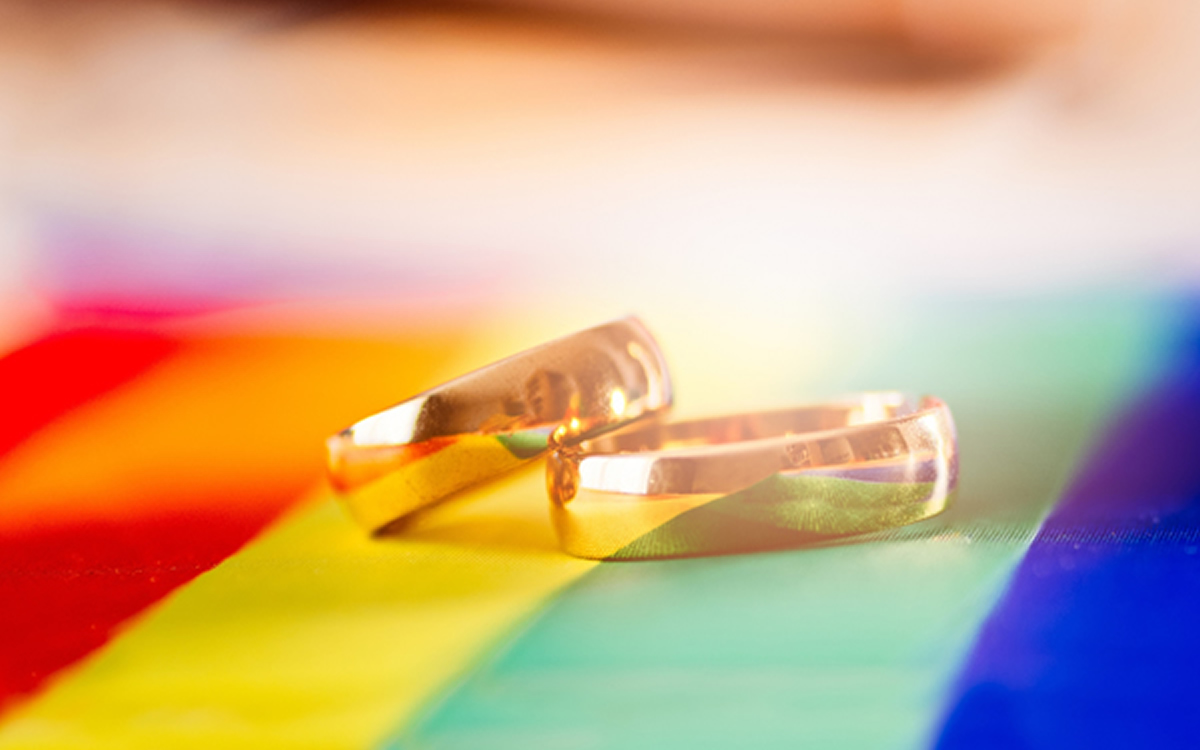 A district court in the Tokyo Prefecture ruled on Wednesday that Japan's constitutional ban on same-sex marriage is legal. The court added that the absence of a legal system to protect same-sex families infringed upon their human rights.
In a statement to Reuters, Nobuhito Sawasaki, an attorney for the plaintiffs told the wire service, "This is actually a fairly positive ruling," said Sawasaki who added, "While marriage remains between a man and a woman, and the ruling supported that, it also said that the current situation with no legal protections for same-sex families is not good, and suggested something must be done about it."
This past June in Osaka Prefecture, the district court in that jurisdiction said that the country's ban on same-sex marriage was not unconstitutional. The case had been filed by three same-sex couples — two male, one female — and is only the second legal challenge to have been filed in Japan. 
In March 2021, the Sapporo District Court issued its ruling the country's constitution does not ban same-sex couples from legally marrying and ensures them a right to marry. Under current Japanese law, same-sex couples are banned from legally marrying, which means partners cannot inherit each other's assets upon death and have no parental rights over the other's child.
In the Sapporo case, Nikkei Asia reported three couples — also two male and one female — tried to register their marriages in 2019, but local officials turned them away.
The couples sued and the court ruled the government's actions violated two provisions of the Japanese Constitution: Article 14 that ensures the right to equal treatment and Article 24, which does not expressly deny the right of marriage to same-sex couples.
Prime Minister Fumio Kishida has said the issue needs to be carefully considered, his ruling Liberal Democratic Party has disclosed no plans to review the matter or propose legislation, though some senior party members favor reform.
An opinion poll by the Tokyo Prefecture late last year found some 70 percent of people were in favor of same-sex marriage.
Reuters reported that the Tokyo ruling promises to be influential as the capital has an outsized influence on the rest of Japan.
Gon Matsunaka, head of the activist group Marriage for All Japan told Reuters "This is hard to accept. Both heterosexual and same-sex couples should be able to benefit equally from the system of marriage, as everyone is equal under the law," he said and added. "It (the ruling) clearly said that is not possible." Yet the recognition that same-sex families lacked legal protections was "a big step" he noted.
Reuters reported that two more cases are pending in Japan, and activists and lawyers hope an accumulation of judicial decisions supporting same-sex marriage will eventually push lawmakers to change the system, even if this is unlikely soon.
"I hope there will be legislative debate about this," said plaintiff Shizuka Oe. "We will keep making efforts."
Tokyo court ruling upholds ban on same-sex marriage:
New India Supreme Court chief justice seen as LGBTQ ally
D.Y. Chandrachud applauded activists during Aug. 31 speech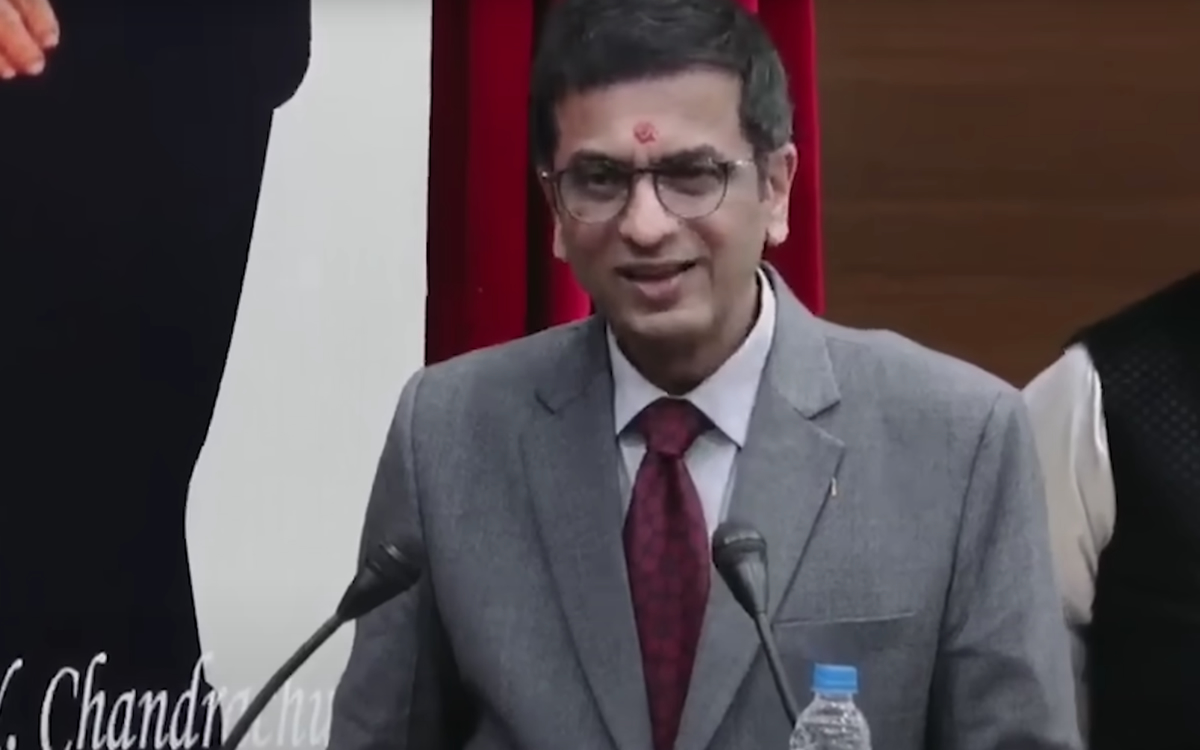 The struggle for equality in the world's biggest democracy took a giant step forward in 2018 with the decriminalization of homosexuality, but the fight is not over.
Though homosexuality is now decriminalized in India, same-sex marriage is still not legalized. In other words, same-sex couples can love but cannot marry. The pain in the community is visible. Since same-sex marriage is not legally recognized, it affects a spectrum of rights available to heterosexual couples that include the transfer of property and access to medical facilities.
Several marriage equality cases have been filed in the Delhi High Court and in other courts across the country.
Two petitions filed by gay couples came to the India's Supreme Court on Nov. 25 asking for recognition of same-sex marriage under the Special Marriage Act, 1954. A bench led by the new Chief Justice D. Y. Chandrachud issued a notice to the federal government and the attorney general and posted the matter for further hearing after four weeks.
Life Insurance Corporation of India (LIC), a public sector insurance company under India's Finance Ministry, last month appeared to recognize a same-sex couple who lives in Kolkata. The arrival of the Supreme Court's new chief justice is an additional ray of hope for the country's LGBTQ and intersex community.
On many occasions, Chandrachud has signaled his support for the community. For instance, while speaking at the British High Commission in New Delhi, the Indian capital, on Aug. 31, Chandrachud said that decriminalization of homosexuality alone cannot achieve equality, and it must extend to "all spheres of life," including home, workplace, and public places.
Chandrachud has been expressing his observations and opinions on the issue of LGBTQ rights in India, even when he was not the chief justice but a Supreme Court judge. Chandrachud, while speaking at the British High Commission event, which focused on the future of the country's LGBTQ and intersex rights movement, said society owes a debt of gratitude to every individual who formed and continues to form a part of the struggle for equality.
"Perhaps, we need a little more than love," highlighted Chandrachud at the New Delhi event while calling for structural change in society to let the LGBTQ community live a life of autonomy and dignity.
The Supreme Court in 2018 struck down the law decriminalizing homosexuality. Chandrachud was on the Supreme Court in 2018 when it decriminalized homosexuality between consenting adults and recognized sexual autonomy as a basic right of individuals.
"While the decision in Navtej was momentous, we have a long way to go. The Beatles famously sang 'All you need is love, love; Love is all you need.' At the risk of ruffling the feathers of music aficionados everywhere, I take the liberty to disagree with them and say – perhaps, we need a little more than love," highlighted Chandrachud. "At the heart of personal liberty lies the freedom to choose who we are, to love whom we will, and to live a life that is true to our most authentic selves, not only without the fear of persecution but in full-hearted joy and as equal citizens of this country."
Navtej Singh Johar v. Union of India was the historical judgment that struck down the criminalization of homosexuality in India.
"The accomplishment of this simple yet crucial task would breathe life into the decision in Navtej," said Chandrachud. "It is not merely the black letter of the law that these changes must take place in, but in the heart and soul of every Indian. Heteronormativity — in every sense of the word — must give way to a plurality of thought and of existence."
Chandrachud in August said that justice can quickly be undone if people do not continue with the right discourse to safeguard the interests of marginalized groups. Chandrachud also highlighted in the same event that the decriminalization of homosexuality is not sufficient for members of the LGBTQ community to realize their rights. He was referring to the withdrawal of an advertisement of Karva Chauth featuring same-sex couples.
Karva Chauth is the Indian festival celebrated by Hindus in northern India in which wives keep a day-long fast for their husbands and perform rituals for the long life and well-being of their husbands.
The advertisement showed female couples celebrating Karva Chauth, and faced backlash over the internet and immediately firm withdrew it. Meanwhile, the marriage equality case the Supreme Court heard on Nov. 25 and Chandrachud's position as chief justice has brought renewed hope among LGBTQ and intersex activists and the broader community.
"It is heartening that D.Y Chandrachud was recently appointed as the Chief Justice of India. His opinions on abortion, privacy, women's entry into the Sabarimala temple, adultery, and gay rights (to name a few) have been progressive and brought about much-needed change," said Kanav Narayan Sahgal, communications manager at Nyaaya, Vidhi Center for Legal Policy. "With an uncooperative central government, and a largely conservative society, the ball is now in the hands of the Supreme Court."
Ankush Kumar is a freelance reporter who has covered many stories for Washington and Los Angeles Blades from Iran, India and Singapore. He recently reported for the Daily Beast. He can be reached at [email protected]. He is on Twitter at @mohitkopinion.