Meet Gisele Fetterman, bisexual wife of Pennsylvania's incoming freshman senator
An exclusive interview with the Blade after her husband's hard-won Senate bid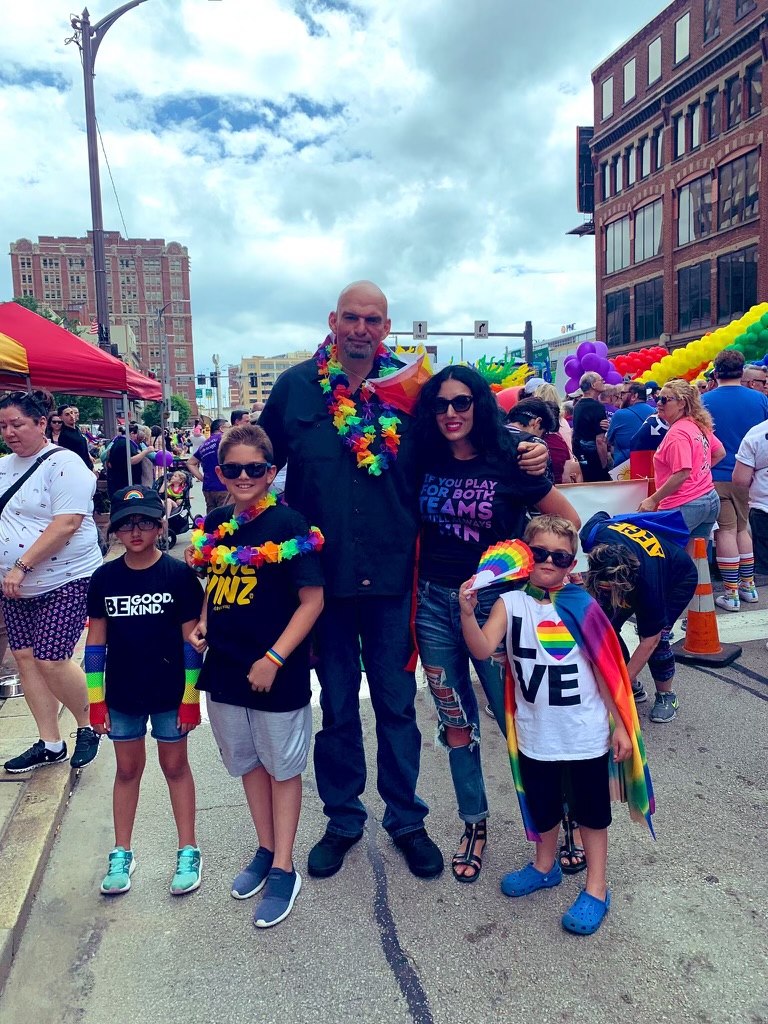 When the Washington Blade caught up with Gisele Barreto Fetterman this month, she was looking forward to some upcoming travel plans.
First up is a trip to Washington in January to witness the swearing-in ceremony for her husband, Pennsylvania Lt. Gov. John Fetterman, who was just elected to represent the Keystone State in the U.S. Senate after one of the year's most hard-fought midterm races.
Then, in March, she plans to visit family in Brazil for the first time since travel to her native country was restricted in the early days of the pandemic, and just in time to celebrate another electoral victory as Brazilian voters have ousted their far-right President Jair Bolsonaro.
Luiz Inácio Lula da Silva ("Lula") will assume office on Jan. 1.
Travel of the more rote and routine variety also lies ahead for Fetterman and the senator-elect, who will be dividing their time between Washington and the couple's home with their three children in Braddock, Pa.
Gisele Fetterman is eager for the opportunity to better acquaint herself with the nation's capital. Having already met some very nice people in the city, she told the Blade, "I'm so excited to make some more fun memories and get to know D.C. better."
It is difficult to imagine she will have trouble making friends. Even over the phone, she is disarmingly funny, sensitive, and kind; unflinchingly sincere in her dedication to service on behalf of those in need.
At the same time, because the breathless and exhaustive press coverage of her husband's race against Republican opponent Dr. Oz sometimes included unwarranted scrutiny and criticism of the Democratic candidate's wife, some folks who were not previously familiar with her might have been left with an incomplete or distorted picture.
Gisele Fetterman was under the microscope as much for her sartorial choices (almost all thrifted), as for her stalwart presence as one of the Fetterman campaign's most effective surrogates.
Regarding the right-wing attacks that were focused on her identity as a bisexual woman and immigrant from Latin America, she jokes, "they made me sound like a superhero."
Still, this type of partisan rancor, mean spiritedness, cynicism, and guilefulness are so anathema to Gisele Fetterman's character and core values that you are left with the impression that she would probably prefer to keep politics at an arm's length but for her marriage to an incoming U.S. senator.
Leading by example with love and unconditional acceptance
Children are a comforting reminder that human beings are not predestined to fear or harbor prejudice against each other, she said, recalling a memorable exchange that happened as her family was hosting a wedding for a gay couple.
She had rushed to Costco to pick up a big rainbow cake and was fastidiously preparing their home for the ceremony when one of her boys asked what the fuss was about. "Daddy marries people all the time," he said. "What's the big deal?"
"This time it's two boys who are getting married," Gisele Fetterman said. For her son, it was still just another wedding. "Oh my God, it was just such a sweet and normal and beautiful reaction," she said, "but that's all he knows."
John Fetterman has married same-sex couples for years, including when such unions were illegal under Pennsylvania law during his tenure as mayor of Braddock. Raising children to be "loving and accepting and non-judgmental is really easy if we live that example for them," Gisele Fetterman said.
She would know, having grown up around LGBTQ people who were embraced unconditionally. After moving with her family to New York at the age of eight, a gay couple who lived nearby stepped in to help care for Gisele and her brother when their mom had to work long hours, she said. The neighbors "became like uncles."
"My best friend in middle school was gay, my best friend in high school was gay, and I consider myself a member of the community, too, so it's always just felt very natural" to enjoy the company of other LGBTQ people, she said. "I always choose them."
More broadly, she said she has always felt closest to "those who have been underrepresented, or historically ignored," a personal ethos that has informed her work as an activist, philanthropist, and founder-director of mission-driven nonprofit organizations.
A nutritionist by trade, 10 years ago she launched a program to cut down on food waste while helping people who are experiencing hunger. More than 24 million pounds of good, safe-to-eat food from retailers, wholesalers, and grocers has since been rescued from landfills and rerouted to help feed people who are food-insecure.
Gisele Fetterman also leads initiatives to provide those in need with other essential items, support services, and emergency funds, including through the organizations that she founded or co-founded, Free Store 15104, For Good PGH, and 412 Food Rescue.
Along with her nonprofit work, she said the way in which she has approached her role as a politician's wife has also been influenced by her memories of and experiences with financial hardship in both Brazil and the United States.
For instance, in 2019 when her husband was elected to become Pennsylvania's lieutenant governor after 13 years as Mayor Fetterman, the new house that came with his new job, complete with a swimming pool, made her uncomfortable. "I would never want to live in a mansion that taxpayers are paying for," she said. "It just felt wrong."
Ultimately, the family opted not to live in the lieutenant governor's mansion. The pool, however, was a different story.
She knew that generations of Black people in America have been denied access to swimming pools through segregation, redlining, and other racist policies, suffering consequences like higher rates of accidental drowning as a result. So she decided to open the pool for public use.
"I really believe you have to see yourself in places to know that you belong in them," she said. Welcoming historically excluded people to learn about water safety and enjoy themselves in a space that otherwise would be reserved for the couple and their three children made for some "amazing summers," she said.
In October, a Fox News columnist characterized as "bizarre" Gisele Fetterman's rationale for opening the swimming pool for public use, writing that Pennsylvania's second lady had called the act of swimming itself "racist."
Was it possible that the author had not understood her words rather than deliberately mischaracterizing them and the context in which they were delivered to make a bad-faith attack with Election Day less than two weeks ahead?
Gisele Fetterman appears to think so, as she did not entertain the notion that perhaps the columnist should be tossed into an outdoor pool in December. Instead, she suggested a history book, adding that America's record of racism and segregation is "really painful, and it can be ugly, but it's really important to know."
Asked how she might advise her husband on the challenge of dealing with difficult colleagues in Congress, particularly the senator from Texas whom former GOP House Speaker John Boehner memorably called "lucifer in the flesh," she again urged patience and understanding.
"The way I work with difficult or unkind people," she said, is to make up a narrative, a story about something or someone that may have caused the poor behavior because imagining there is an underlying reason can help lower the temperature.
At the same time, she said, while it's true that hurt people hurt people, everyone is capable of reflecting, consulting a therapist, and otherwise doing whatever it takes to forge a different path.
There may be a dearth of kindness and empathy in Washington's political circles, but there is certainly no shortage of self-aggrandizement or inflated egos.
Here, too, she may be able to offer some guidance, given her habit of never taking herself too seriously or missing the opportunity for a self-deprecating joke (often directed at her husband).
For instance, after becoming the second lady of Pennsylvania, she shortened her title to its acronym, preferring instead to call herself and be known by others as "the SLOP."
She also shares photos on social media with her 6-foot-8 husband's head partially cropped out so that her shoes are visible in the frame, and insists that their marriage operates with the unspoken understanding that Gisele is always right when there are differences of opinion.
On that latter point, should anyone long for the same dynamic with their spouse or significant other, Gisele Fetterman offers the following advice: "You just have to be really confident in your truth," she said, adding, "then you just, like, ignore him when he's speaking."
Elon Musk pledges to lobby for criminalizing healthcare interventions for transgender youth
Twitter executive estranged from trans child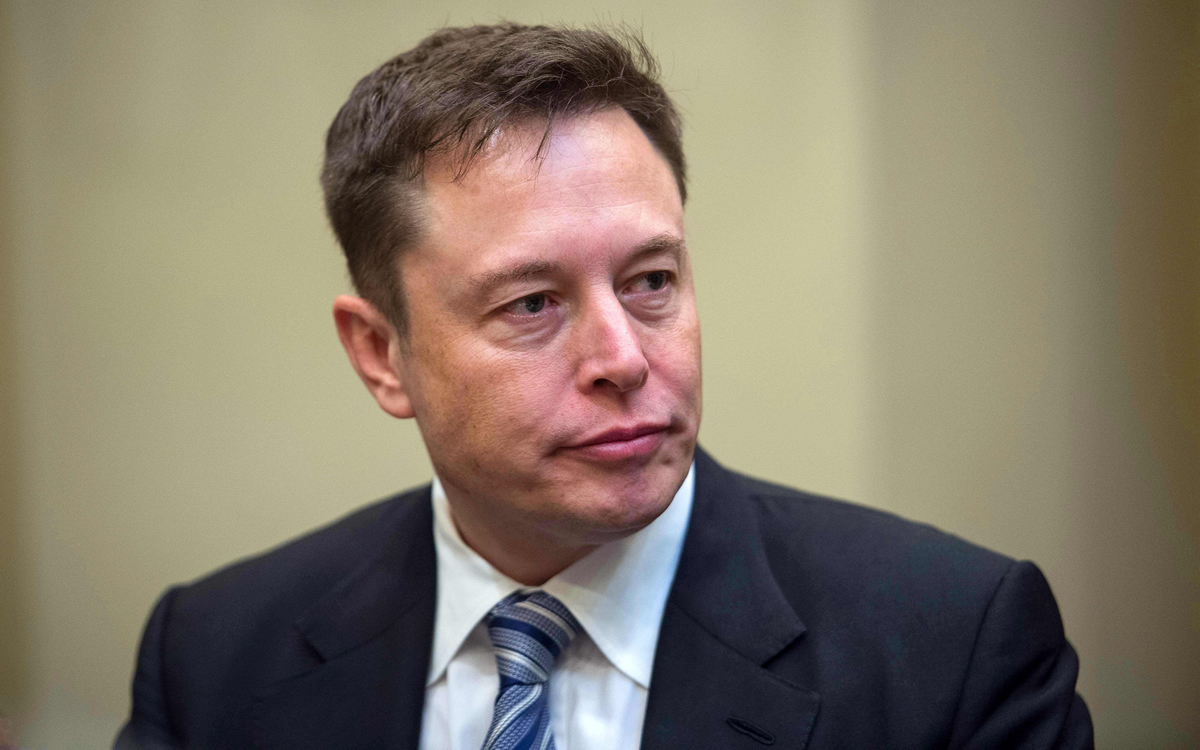 Elon Musk started Pride month with a series of transphobic tweets that constitute his most extreme attacks against the community to date and included a pledge on Thursday that he will be "actively lobbying to criminalize" healthcare interventions for transgender youth.
Also on Thursday, Musk responded "totally agree" to a tweet from a trans-exclusionary LGB account that said, "LGB don't even want Pride month anymore. We just want to be separated from the TQ+."
And then on Friday, the Twitter owner intervened on behalf of anti-trans pundit Matt Walsh when the platform took steps to limit the reach of his "documentary" attacking the community, and then he re-tweeted Walsh's video.
The New Republic named Walsh "Transphobe of the Year" in 2022, noting that he stood out in a crowded field of hate purveyors, having "raised his profile by spreading grotesque conspiracy theories about grooming" and pedophilia in the LGBTQ community."
Responding to Musk's promise to fight for the criminalization of gender affirming care, anti-trans conservative media commentator and University of Toronto Professor Jordan Peterson tweeted, "Prison. Long term. Without Parole. No Mercy. And maybe for the compliant 'therapists' and the butchers they enable." Musk replied, "Absolutely."
Medical societies that develop and publish clinical practice guidelines for the treatment of gender dysphoria in minor patients do not generally recommend genital surgeries before the age of 18.
Access to the interventions proscribed in these guidelines, which are supported by every mainstream scientific and medical body, have been shown to dramatically reduce rates of depression, suicidal ideation and suicides among trans youth. Studies show rates of post-treatment regret are exceedingly rare.
Musk has long been known as an online provocateur, often taking aim at institutions like Hollywood, big business and the mainstream news media that he believes promote a left-leaning agenda without providing room for dissenting voices.
However, the tech billionaire has increasingly aligned himself with more extreme right-wing politics and conservative political figures like Republican Florida Gov. Ron DeSantis, who launched his 2024 presidential campaign last week with a Twitter Spaces discussion hosted by Musk just days after signing some of the most extreme anti-trans laws of any state in the country.
Likewise with his public statements concerning the trans community. A few years ago, Musk courted controversy for mocking and complaining about the practice of calling trans and nonbinary people by their preferred pronouns. This week's anti-trans tirade was markedly more extreme.
Last year, Insider noted Musk's comments about gender pronouns in its coverage of a Reuters report that the South African-born entrepreneur's 18-year-old trans daughter had filed papers in a California court to legally change her first and last name and request a new birth certificate.
Per Reuters, the teen said that she no longer wished to be "related to my biological father in any way, shape or form."
A month later, the elder Musk publicly declared his support for the Republican Party. In an interview with the Financial Times, he said the reason for his estrangement from his daughter was "full on communism" in elite colleges and universities.
White House sends Sean Patrick Maloney's OECD nomination to the Senate
Former N.Y. congressman narrowly lost re-election in 2022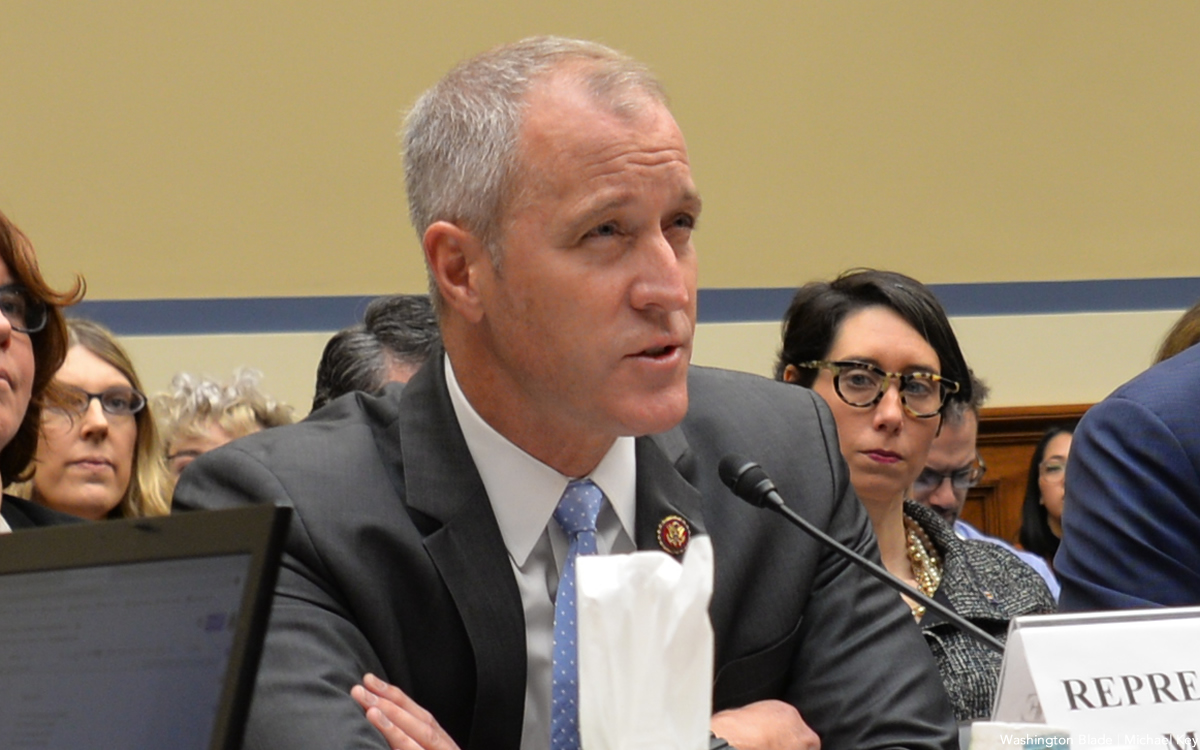 The White House on Thursday officially announced the nomination of former Democratic Congressman Sean Patrick Maloney of New York to serve as the Organization for Economic Cooperation and Development's U.S. representative with the rank of ambassador.
Since February 2022, former Delaware Gov. Jack Markell has represented the U.S. before the OECD, an intergovernmental body with 38 member countries founded to promote economic progress and stimulate world trade.
Along with Maloney's nomination to replace him, Markell's nomination last month to serve as ambassador to Italy is now pending before the Senate.
New York's first openly gay member of Congress, Maloney finished his fifth term as chair of the Democratic Congressional Campaign Committee, the Democratic Party's sixth highest-ranking position in the House, before narrowly losing his bid for reelection in 2022.
Maloney was credited with helping to secure the Democrats' better-than-expected performance in the midterm elections but lost his own race by just 1,800 votes after New York's 17th Congressional District was redrawn.
EXCLUSIVE: Outgoing Rep. Cicilline on future of LGBTQ rights and life after Congress
Gay congressman departs office this week; led major LGBTQ legislative victories
Speaking with the Washington Blade by phone on Tuesday from Rhode Island, U.S. Rep. David Cicilline (D-R.I.) was optimistic about the outcome of the debt ceiling negotiations that have roiled Capitol Hill, the White House, and Wall Street for weeks.
"My sense of it is there are enough Democratic and Republican votes to get it to the president's desk," said the congressman, who would fly back to Washington in the evening with the expectation that a vote would be held the following day.
Even amid the chaos and back-and-forth travel this week, Cicilline was ready to look back on the landmark legislative accomplishments of his distinguished career in politics, which have included groundbreaking advancements for LGBTQ rights.
And despite the ascendancy of anti-LGBTQ attacks from the right, including from much of the Republican caucus, he told the Blade there is ample reason to be optimistic that the chamber's pro-equality work will continue in his absence.
As announced back in February and effective on Thursday, Cicilline will retire from Congress to lead his state's largest philanthropic organization, the Rhode Island Foundation, having represented its 1st Congressional District in the U.S. House since 2011.
A former attorney, Cicilline was tapped to lead the House Judiciary Committee's Subcommittee on Antitrust, Commercial, and Administrative Law as well as the House Foreign Affairs Committee's Subcommittee on the Middle East, North Africa, and Global Counterterrorism.
Particularly in recent years, the congressman became one of the most powerful House Democrats, elected to leadership in 2017 as a co-chair of the House Democratic Policy and Communications Committee and picked in 2021 by then-House Speaker Nancy Pelosi (D-Calif.) to serve as one of the nine members tasked with managing the House's second impeachment of former President Donald Trump.
Among other legislative achievements, Cicilline is widely credited with leading the House's passage, twice, of the biggest civil rights bill since the 1964 Civil Rights Act – the Equality Act, which would prohibit anti-LGBTQ discrimination in areas from education and housing to employment and public accommodations.
While the Senate failed to pass the Equality Act, Cicilline said, "I'm handing that work off to [U.S. Rep.] Mark Takano [D-Calif.], who I know will take it over the finish line" once Democrats win control of the House again.
The congressman told the Blade that he hopes his leadership on this bill will be remembered as a key part of his legacy – and was adamant that its passage through both chambers is now a question of "when" rather than "if."
"The majority of Americans support the Equality Act, and a majority of voters in every single state support nondiscrimination protections for LGBTQ+ people," so "this is about the Republican conference in Congress catching up with the American people," Cicilline said.
Congress is beginning to look more like America in at least one respect, though. After his first election to the House, Cicilline was one of only three openly LGBTQ members serving in Congress (having already made history in 2003 as the first openly gay mayor of a state capital, Providence, R.I.).
Today, "I'm leaving with 10 colleagues in the House and two in the Senate," he said, "so that's great progress."
"The calvary has arrived" with "young new members who are going to lead the next wave of this fight" such as openly LGBTQ U.S. Reps. Robert Garcia (Calif.), Becca Balint (Vt.), Eric Sorensen (Ill.), and Ritchie Torres (N.Y.), Cicilline said.
Echoing comments from his final speech on the House floor last week, the congressman also expressed his faith and confidence in party leaders with whom he has worked closely, including Democratic House Minority Leader Hakeem Jeffries (D-N.Y.)
Tonight, I addressed the House of Representatives for the final time as a Member of Congress.

As a lifelong Rhode Islander, it is only fitting that my final message is one of HOPE — hope for our democracy and our Congress.

Watch here:https://t.co/2HTSNuuk1P

— Congressman David N. Cicilline (@RepCicilline) May 24, 2023
Hopes and expectations for the current Democratic conference's ability to deliver on behalf of LGBTQ Americans were buttressed late last year by passage of the Respect for Marriage Act, legislation co-led by Cicilline that codified fundamental rights for same-sex couples that might otherwise be erased if the U.S. Supreme Court overturns or weakens its constitutional protections for marriage equality.
How to combat the rightwing crusade against LGBTQ and especially trans Americans
However prepared Cicilline believes his colleagues are to meet the moment, the congressman is also up to speed on the unprecedented challenges presented by the current political climate with respect to LGBTQ rights.
This year, state legislatures have introduced hundreds of bills targeting trans Americans, which endeavor to restrict their access to everything from lifesaving healthcare to public bathrooms. At the same time, anti-trans rhetoric has escalated to such an extent that a rightwing pundit speaking at CPAC said "transgenderism must be eradicated from public life entirely," which some interpreted as a call for genocide against the community.
Legislatively, Cicilline said it is all part of a cynical political strategy adopted by Republicans. Having concluded that their crusade against same-sex marriage was no longer winnable, the party sought another way to fight against LGBTQ rights, eventually polling anti-trans positions and messaging that successfully motivates "the most extreme parts of their political base," he said.
"Our Republican colleagues have weaponized the trans community in such a way that they think it's politically advantageous to attack even trans kids," which is "really horrific" especially considering the potential for tragic real-world consequences, including targeted violence against the trans community, Cicilline said.
"I hope people who are seeking public office will be conscious of that and will be responsible, but unfortunately, I think there are some who are so driven by their desire for power, that they're prepared to do almost anything to get there," the congressman added.
Some conservatives hope their polarization of and fear mongering about trans issues will drive a wedge, providing sufficient incentive or a permission structure for LGB Americans to turn their backs on the trans community, Cicilline said, but "That's not gonna happen."
"We are standing in lockstep with our trans brothers and sisters, and we're just not going to allow them to be attacked in this way," he said.
Broadly speaking, Cicilline said elected Democrats must "stand up for the queer community, speak out, condemn this kind of [anti-LGBTQ/anti-trans] legislation, and let the American people see the contrast" between the Democratic Party, which "stands for inclusion and has fought for LGBTQ+ equality" and the GOP, which is pushing "these very toxic and dangerous and un-American attacks on the LGBTQ community."
The congressman noted that working against the interests of LGBTQ Americans is nothing new for congressional Republicans. "With just a couple of exceptions," he said, the House GOP caucus voted against the Equality Act's nondiscrimination protections, which stem directly from America's most basic foundational values of fairness and equality.
"So that means I have colleagues in the Congress of the United States on the Republican side who fundamentally rejected the legislation that would grant me and others in my community full equality as citizens of this country, [colleagues who would] allow discrimination to continue against our community," Cicilline said.
When it comes to navigating interpersonal working relationships with anti-LGBTQ Republicans in the chamber, though, "I frankly don't really care how they feel about us," the congressman said. "That's irrelevant to me."
Cicilline to continue advocating for LGBTQ Americans after Congress
In addition to the Equality Act, Cicilline said that if Democrats recapture control of the House, he expects to see renewed momentum for a bill that he authored, the Global Respect Act, and another for which he was an original cosponsor, the LGBTQI+ Data Inclusion Act. Both were passed by the House but not by the Senate and therefore remain "unfinished business," he said.
The Global Respect Act, Cicilline said, "will allow the U.S. to impose visa sanctions on anyone who commits gross human rights violations against the LGBTQ community," while the latter bill would mandate that federal surveys must include data collection on sexual orientation and gender identity.
Other legislative efforts that Cicilline has led, in areas from antitrust to foreign policy to gun violence, also include some "unfinished business" – bills that might see movement in the next Congress that carry the potential, in many cases, to measurably impact the lives of all Americans.
For instance, Cicilline, who has been at the vanguard of Congress's work modernizing and strengthening antitrust law, remains hopeful about the eventual passage of six bills that he introduced in 2021, all designed to increase competition in digital markets.
These would curb the monopolistic power of dominant tech platform companies whose business models center engagement as the primary mechanism to drive advertising revenue – even though, as these firms are aware, content that tends to earn more engagement tends to be that which is incendiary, offensive, hateful, false, or misleading, violent or otherwise outrageous.
Looking beyond Congress, Cicilline said he is eager to continue advancing "equality and justice for our community" at the Rhode Island Foundation, building upon the organization's existing work "supporting the organizations that are doing really important work to support the LGBTQ community."
Cicilline acknowledged that leading an "explicitly non-partisan organization" will be a departure from his work in Washington – though perhaps not to the extent one might imagine.
"You know, our community remains, in this country, a marginalized community," the congressman said. "In fact, it's the only community, still, in America, that it's legal to discriminate against."
At this point, rather than pivoting back to discussing the need for passage of the Equality Act, Cicilline instead explained that because of the lack of national nondiscrimination protections, he is even more eager to include the LGBTQ community in the foundation's work advancing diversity, equity, and inclusion.