Howard Bragman, veteran publicist and LGBTQ activist, dies at 66
PR guru died of leukemia on Saturday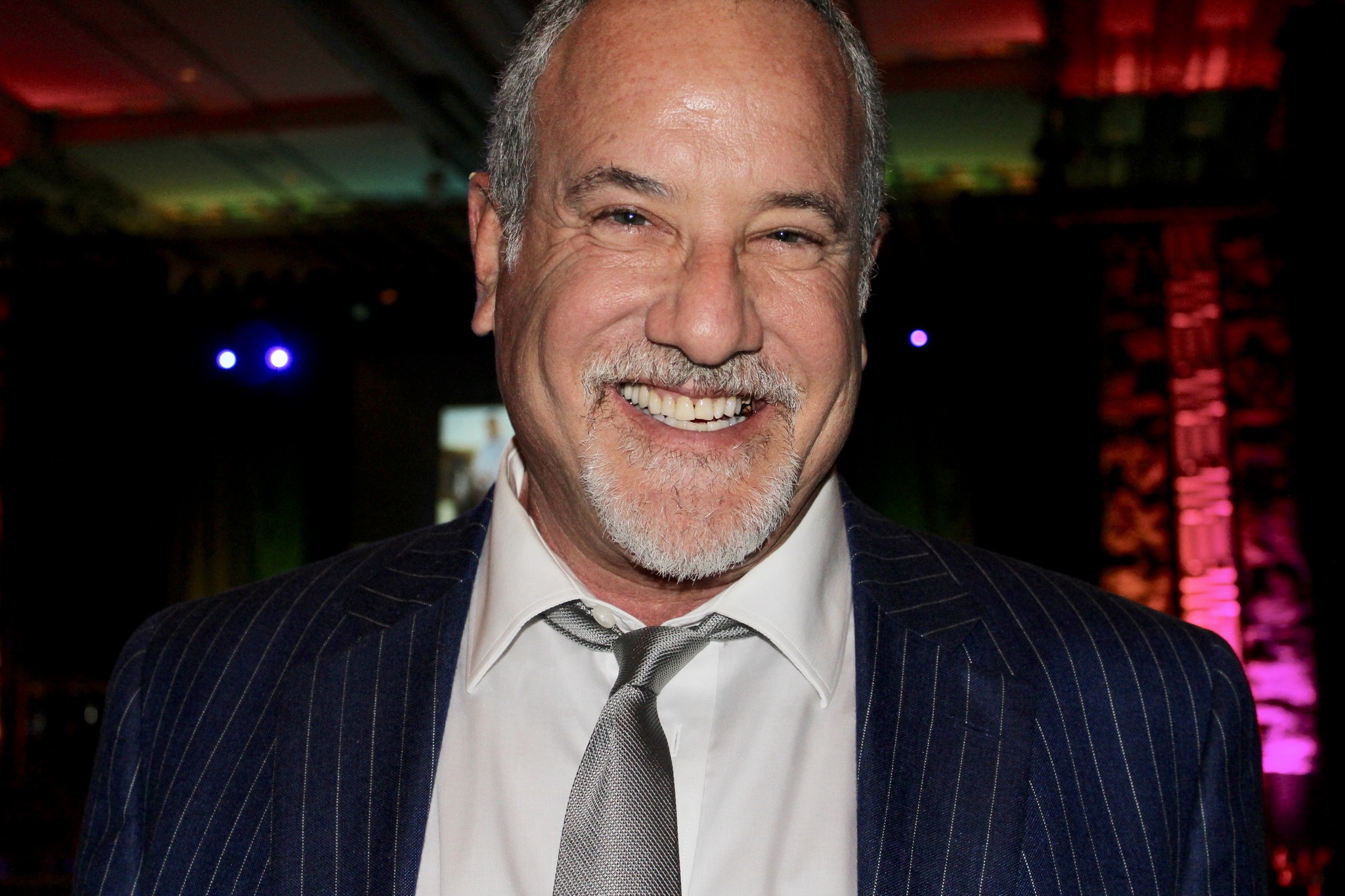 Howard Bragman died Saturday, 13 days before his 67th birthday. With the media focused on the Super Bowl, the horrific earthquake in Turkey, and UFOs in American airspace, Howard's death has been mostly noted in the entertainment trades with little attention paid to the significant decades-long behind-the-scenes impact he had on his beloved LGBTQ movement.
Thank heavens for TMZ, with whom Howard sometimes worked closely to produce a respectful story about his PR clients, for explaining what happened.
"Howard was set to attend a wedding in Mexico with his partner, Mike Maimone, this month — but wanted to get checked out by his doctor before his travels for what he thought was a gum infection and mild fever," TMZ reported. "Unfortunately, after testing, Bragman was diagnosed with the most aggressive form of leukemia a person can have — and it progressed 'explosively.' Howard was hospitalized on Feb. 2 and died less than two weeks after."
I can't imagine the panic at having something you need to get checked and fixed before going on a glorious trip suddenly turn into an inexplicable death sentence. My heart breaks for Howard, his partner and their families, friends and dogs. It also triggers my old PTSD about how we LGBTQ people had to face similar panic during the waves of AIDS crisis when death sentence test results happened almost every day until the miracle drug cocktail became available in 1996.
That's what made Howard so special, so different from cut-throat manipulative Hollywood "flacks." This highly regarded, in-demand public relations professional, crisis management expert and the go-to guy for celebrities who wanted to come out of the closet never forgot where he came from.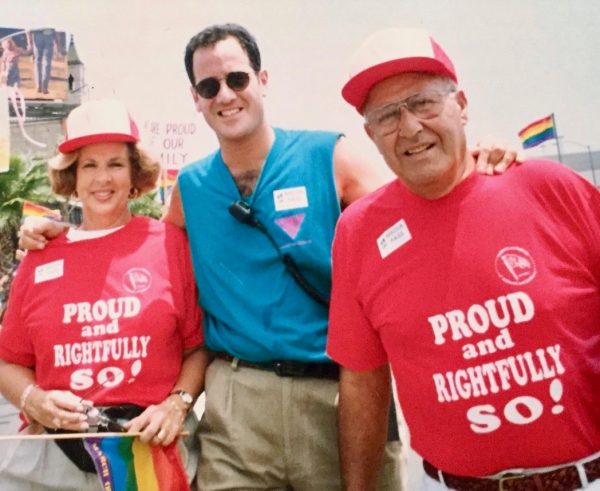 "As a fat, Jewish, gay kid in Flint, Michigan, I always felt like a Martian," he said in announcing a $1 million endowment in 2021 to establish the Howard Bragman Coming Out Fund at the University of Michigan, operated by the LGBTQ Spectrum Center. "This campus allows you to be yourself. It allows you to spread your wings in the way you want to spread your wings. I tell people, 'Stay strong, even when it hurts.' And, I promise, it hurts sometimes. But, there are places that will help you ease the pain sometimes. That's what the Spectrum Center did. That's what Michigan did."
Bragman added: "I don't care how liberal the school is. I don't care how accepting and loving your parents are. I don't care how 'woke' the times are. Coming out is this most personal of journeys, and it's a challenging journey. It's so important for students to know they are not alone."
I met Howard in 1989 when I was just starting in "gay" journalism and he had just co-founded Bragman Nyman Cafarelli. He dressed well but he was funny, down-to-earth and unpretentious. He sincerely cared about the people he was advising — from the rich celebrities to AIDS organizations he served pro bono. He was also very good about reaching out to the gay press, which is how I got my first introduction into the issue of the federal government's ban on gays and lesbians serving openly in the U.S. military.
One of Howard's first pro bono clients was Naval Academy midshipman Joe Steffan who was forced to resign six weeks before graduation because he revealed that he was gay.
Howard, gay San Francisco Chronicle journalist and fellow 12 Stepper Randy Shilts and I talked about this, among other issues, walking our dogs in a large dog park off Mulholland Boulevard. Randy later wrote about Howard in his opus "Conduct Unbecoming: Lesbians and Gays in the U.S. Military Vietnam to the Persian Gulf," published in 1993. (Randy died of AIDS the following year. He was 42.)
After filing his lawsuit in District Court on Dec. 29, 1988, challenging the constitutionality of the gay ban, Steffan and his Lambda Legal attorneys met with reporters, who Steffan was surprised to find were supportive. Howard signed on late in 1989.
"Bragman had thoroughly impeccable professional credentials," Randy wrote. "He had been vice president of Burson-Marsteller before launching his own public relations business in Beverly Hills. His client roster included L.A. Gear, the trendy shoe manufacturer, and numerous entertainment celebrities. At 33, he was also young enough to be comfortable being openly gay and felt obliged to devote a portion of his time and talent to support the gay movement. In Steffen, Bragman saw a man much like himself, a gay professional rather than a professional gay, but someone also committed to diminishing the prejudice gays faces in their daily lives. By late 1989, largely due to Bragman's efforts, Joe Steffen would become the most visible gay person in America."
That AIDS hung like a scrim over much of heterosexual thinking during the AIDS years became accidentally evident in 1991 during the long course of Steffen's case.
"A Federal District judge ruled today that the military's ban on homosexuals in the armed forces was justified to prevent the spread of AIDS," Eric Schmitt wrote in the New York Times on Dec. 10, 1991. "Other Federal courts have upheld the Pentagon's ban, but the 35-page ruling issued today by Judge Oliver Gasch of the United States District Court for the District of Columbia is unusual for its reasoning. Neither the Defense Department nor the plaintiff, a gay midshipman who sued the United States Naval Academy over discrimination against homosexuals, raised the issue of AIDS. But Judge Gasch said the Government's policy of excluding homosexuals 'is rational in that it is directed, in part, at preventing those who are at the greatest risk of dying of AIDS from serving.'"
In his tribute to Howard, Cyd Zeigler, co-founder of Outsports.com, notes that grappling with the stigma of AIDS over all those years, helped build his career.
"Howard Bragman wasn't just a publicist to the stars. He was an important trailblazer for the LGBT community who fought tirelessly for thoughtful, fair coverage of gay and lesbian people in sports and entertainment. And he was a dear friend," Zeigler wrote, noting how Howard helped gay former NFL player Esera Tuaolo come out publicly in 2002 and, with Zeigler in 2006, former NBA player John Amaechi and subsequently athletes such as WNBA player Sheryl Swoopes, golfer Rosie Jones and most famously, University of Missouri defensive player Michael Sam as he prepared for the NFL Draft.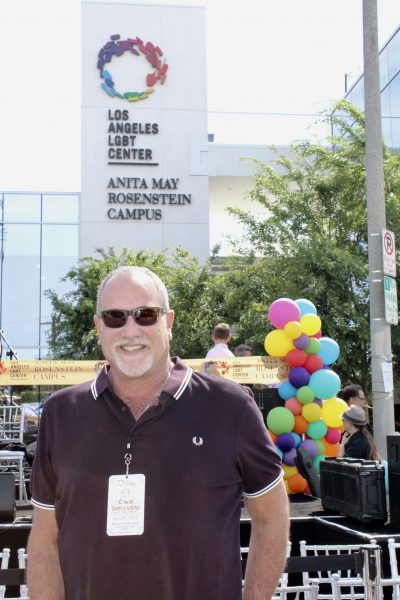 "The truth is always what you got from Howard," Zeigler wrote. "While his job was often crisis management when stars made mistakes, his general approach was to tackle the issue head-on. Howard wasn't a bullshitter, he'd tell you what he thinks and he had the confidence and fortitude to stick to his guns. As a gay man in Hollywood in the 80s and 90s during the AIDS epidemic, it was that strength that helped him build a career even as stigma built."
Howard, who subsequently launched Fifteen Minutes and later La Brea Media, represented a slew of famous folks and often appeared as an on-air expert for TV programs. In 1991, he helped bring out actor Dick Sargent, the second Darrin and loving husband to Elizabeth Montgomery in "Bewitched" and "Family Ties" mom Meredith Baxter before she was outed in the tabloids. Howard also helped Chaz Bono navigate his very public transgender transition.
For me, one of my most poignant coming out interviews was with Chely Wright. "Country star Chely Wright is celebrating her birthday of choice: she officially came out as gay in People magazine and NBC's Today Show. Her coming out coincides with the release of her new extraordinary memoir Like Me: Confessions of a Heartland Country Singer and her latest release, Lifted off the Ground, (iTunes) her first album in five years," I wrote in the Huffington Post July 6, 2010. "The public's attention will no doubt focus on Wright's revelation about being gay, something she denied when confronted about rumors by country singer John Rich. But in her book and album — and in her interview with me — Wright talks about a more universal truth: how the self-loathing that comes from keeping a shameful secret can lead to despair and thoughts of suicide — and how telling that secret can lead to a kind of glorious liberation."
Howard and I didn't always agree. He considered himself a bridge-builder and seemed convinced that both Isaiah Washington — who described fellow actor T.R. Knight as a "faggot" on the set of Grey's Anatomy — and San Diego real estate developer and Manchester Grand Hyatt and the Grand del Mar Resort hotelier Doug Manchester — who gave $125,000 to the floundering Yes on 8 campaign, spurring it on to electoral victory in 2008 — were not homophobic but rather men who had made mistakes and wanted to make amends. He thought the gay community should get to a place of forgiveness and not be mean and vindictive. I had real trouble with that.
But Howard also offered that kernel of painful truth that must be heard — whether we like it or not. "Despite Mr. Manchester's donations, what our own community needs to understand is that we lost Prop. 8 because of the decisions we made — because of the ways we campaigned and didn't campaign. The only way we're ever going to win is by reaching into the middle to change hearts and minds," he told Advocate.com. Howard was not alone in that assessment.
On a personal note, Howard and I became friends over the years, recognizing in each other the deep and soulful commitment to our people. He was one of the first people to reach out to me after Frontiers decided I was too old to be the news editor for LA's then-most important LGBTQ publication. It was a kindness I will never forget.
Howard Bragman was a mainstream star. But it is critical that we not forget or that we find out here and by researching our own history how instrumental he was in guiding those living in glass closets to come out and energize their own authentic selves in the LGBTQ movement.
Here's a link to the Norman Lear Center sponsored panel "The Glass Closet: In and Out in Hollywood and Washington" Sept. 27, 2007, at USC's Annenberg School for Communication. The panel was moderated by Bragman, with panelists ASC Professor Larry Gross and journalists Ray Richmond, Greg Hernandez, Karen Ocamb, Shana Krochmal, David Ehrenstein and actor Wilson Cruz.
WATCH: "The Glass Closet: In and Out in Hollywood and Washington"
******************************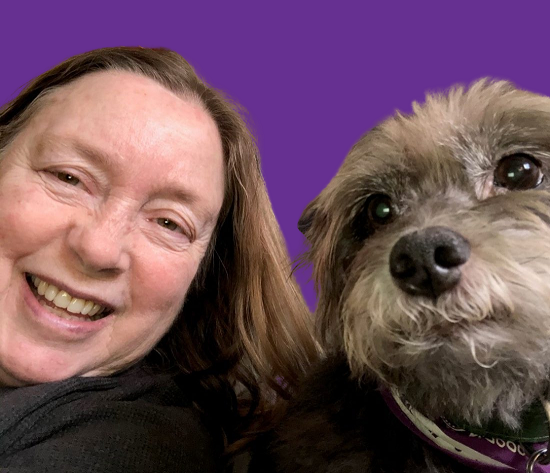 Karen Ocamb is the former news editor of the Los Angeles Blade. She is an award-winning journalist who, upon graduating from Skidmore College, started her professional career at CBS News in New York.
Ocamb started in LGBTQ media in the late 1980s after more than 100 friends died from AIDS. She covered the spectrum of the LGBTQ movement for equality until June 2020, including pressing for LGBTQ data collection during the COVID pandemic.
Since leaving the Los Angeles Blade Ocamb joined Public Justice in March of 2021 to advocate for civil rights and social, economic, and racial justice issues.
She lives in West Hollywood, Calif., with her 15-year-old Pepper.
******************************
AIDS researcher Jeff S. Stryker dies
Husband said septic shock was cause of death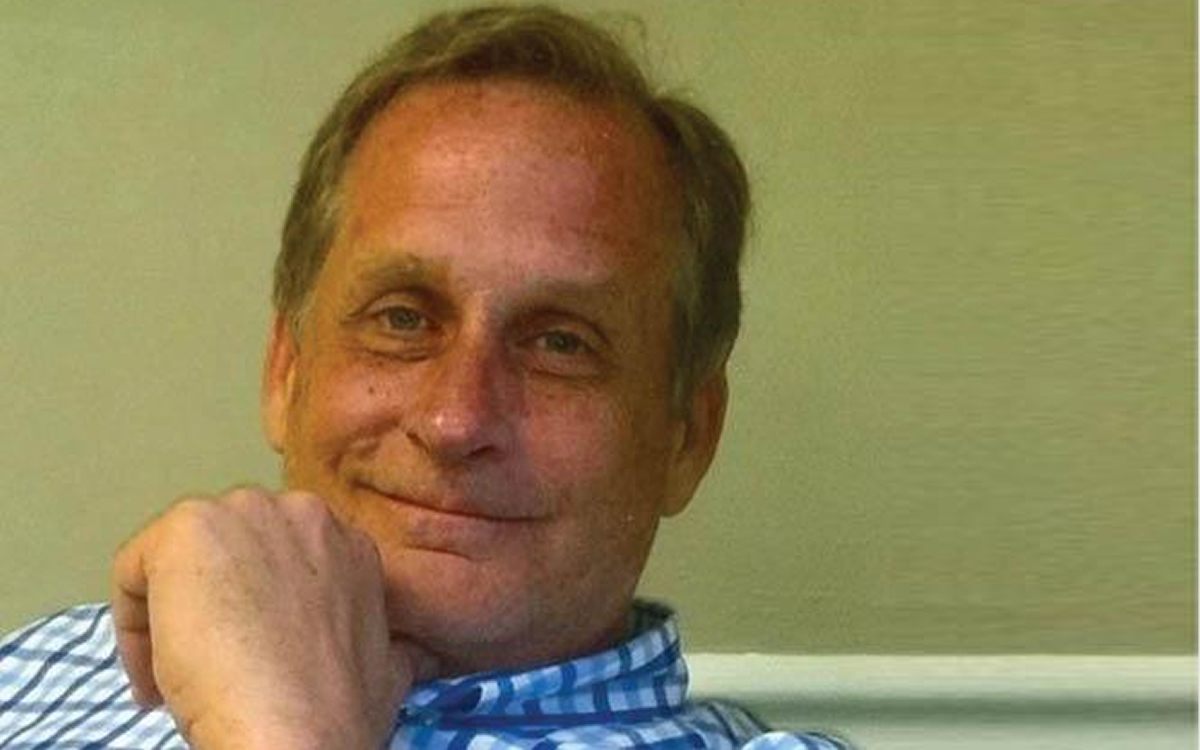 This article originally ran in the Bay Area Reporter.
By Sari Staver | HIV researcher Jeff S. Stryker, a highly respected policy analyst, journalist and activist who fought for improved treatment and prevention services, died suddenly Dec. 24 at Yale New Haven Hospital in Connecticut after he suffered a heart attack at home. The cause of death was septic shock, according to Stryker's husband, attorney Bill Aseltyne.
Mr. Stryker, a 68-year-old gay man, lived in San Francisco from 1990-2007, working for a wide range of government and private organizations, including the Institute of Medicine and UCSF's Center for AIDS Prevention Services.
Colleagues admired Mr. Stryker's intelligence and drive.
"I had the privilege of working with Jeff at CAPS," Tom Coates, Ph.D., a former executive director of CAPS, wrote in an email. "He was an amazing intellect and brilliant writer. His perspective on HIV prevention was spot on. I'm so sad to see him go."
Coates said that Mr. Stryker worked closely with Congressmember Nancy Pelosi's (D-San Francisco) staff to apply their research findings to major HIV legislation. Coates is now the director of the University of California Global Health Institute at UCLA.
Mr. Stryker moved to Connecticut in 2007 after his husband accepted a job at Yale. In San Francisco, Aseltyne was vice president and deputy general counsel at Sutter Health. Mr. Stryker pivoted his part-time writing to a full-time job. In addition to HIV, LGBTQ and trans rights, Mr. Stryker wrote about a wide range of topics, including one of his pet subjects — animal rights.
The couple's life changed dramatically in 2009 after they adopted a 4-year-old boy, Darius, who is now 18. Mr. Stryker became a stay-at-home dad, a job "he really, really loved," said Aseltyne in a phone interview.
"Jeff had been in his element as a stay-at-home dad, devoted to their time spent together," Aseltyne said.
"Jeff fervently believed it was a privilege to be Darius' father. After Darius reconnected with his birth mother last year, Jeff was eager to travel to meet her and draw his son's two families together," said Aseltyne.
Bevan Dufty, a gay man who's a former San Francisco supervisor and currently an elected BART director, met Mr. Stryker years ago when the two lived in D.C. In an email, Dufty wrote, "Jeff Stryker became a thought leader and public health advocate around HIV and AIDS. He was an important voice, challenging [then-President] Ronald Reagan and others who ignored AIDS and allowed gay men to die."
Dufty also recalled Mr. Stryker's "mischievous" sense of humor. "Jeff had a great sense of humor," Dufty added. "Back in the 1980s many gay men would pause and sometimes blanch when Jeff introduced himself. He would quickly smirk and say that he wasn't that Jeff Stryker — acknowledging the biggest, most iconic porn star of that generation."
Dufty, who now has a son, kept up with Mr. Stryker at family week in Provincetown, Massachusetts, where they compared "how much our kids had grown in the past year. Jeff and Bill were such a loving and strong couple," he added.
Aseltyne is mourning the loss of his husband.
"I'm totally devastated," said Aseltyne. After 37 years together, "we were still very much in love," he said. On the evening before his passing, to demonstrate to Darius the love in their marriage, "We slow danced to 'We Kiss in a Shadow' from 'The King and I,'" he wrote in an obituary.
Mr. Stryker also was a devoted guardian over the years to dogs Whitney, Jodie, Foster, Rosebud, Frosty and Houston, who spurred him to live by the phrase "wag more, bark less," said Aseltyne.
Mr. Stryker was born Sept. 28, 1954 in Bryn Mawr, Pennsylvania. He graduated from the University of Pennsylvania in two years, majoring in medical sociology.
He held positions on the President's Commission on Bioethics, under Barack Obama; the U.S. Congressional Office on Technology Assessment; the Hastings Center; the Institute of Medicine; the National Coalition on Healthcare; and the University of Michigan School of Public Health; according to the obituary.

Mr. Stryker was co-editor of a 1993 National Research Council report on the social impact of AIDS and served as staff director of the National Commission on AIDS. He also taught a seminar for the Yale Bioethics program and contributed to the New York Times, Salon, the San Francisco Examiner, the Advocate, Michigan Radio, KQED and Marketplace.
A memorial service will be held in the spring. Aseltyne asked people who want to donate to a charity to "please choose one that works to make the world a gentler place for others."
Bachelor's Mill bar owner, D.C. philanthropist David Lewis dies at 65
Friends say he supported charitable endeavors here and in Caribbean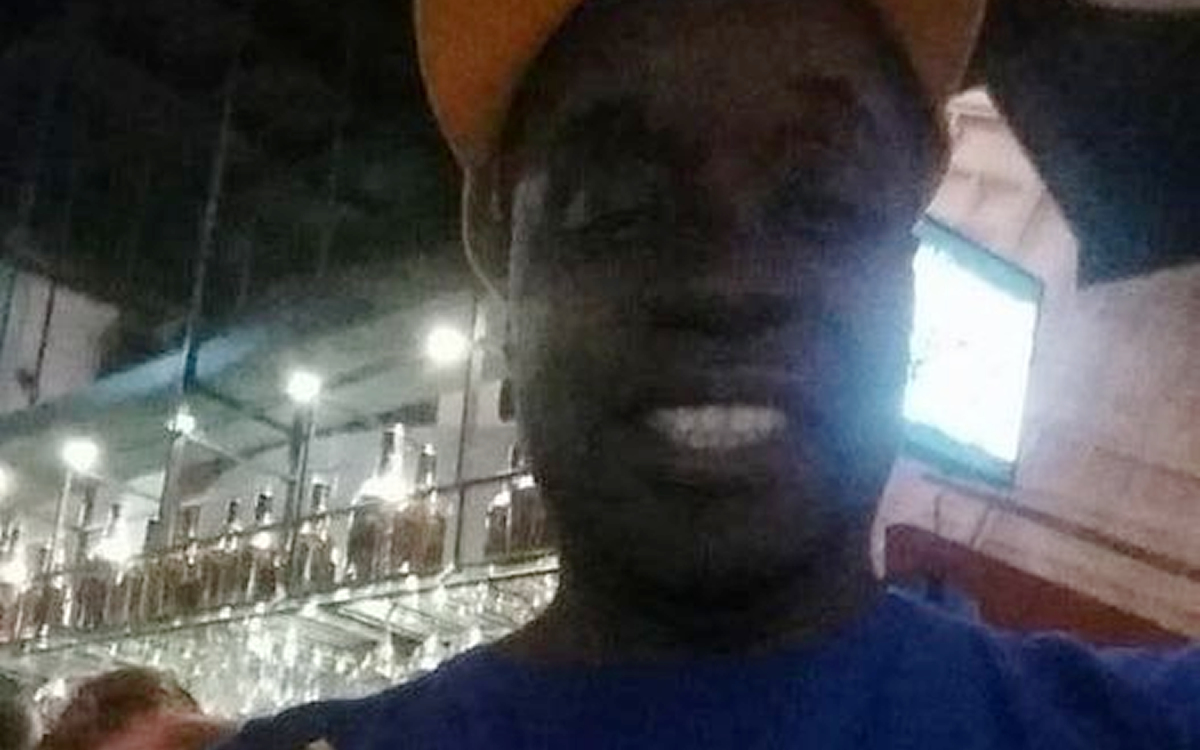 David J. "Michael" Lewis, who owned and operated D.C.'s popular gay bar Bachelor's Mill from 2006 to 2018 after taking early retirement from his longtime day job at the Library of Congress and while also playing an active role in working on projects to help disadvantaged youth in the U.S. and overseas, died on Dec. 6 at the age of 65.
Tom Baratta, one of his longtime friends from Florida, said the cause of death was a heart attack, which occurred while Lewis was visiting Havana, Cuba and preparing to distribute food and clothing for people in need.
Baratta said in recent years Lewis traveled between D.C. and his residence in Fort Lauderdale as well as to Cuba and the Dominican Republic, where Lewis provided support for charitable organizations that helped people in need.
"David was very helpful in support of events and programs in Ward 8," said longtime D.C. LGBTQ rights and community activist Phil Pannell, who said he worked with Lewis on charitable programs in the 1980s.
Among other things, Pannell said Lewis helped provide toys for children and families and support for youth development programs, including serving as an instructor for youth in a high school equivalency or GED program through a nonprofit group affiliated with local churches called the Southeast Vicarious Clusters.
Others who knew Lewis, including longtime D.C. friend Thomas Gore, said Lewis was born and raised in D.C. and graduated from D.C.'s Anacostia High School. Around the time of his high school graduation, he began work at the Library of Congress. At that time, he also enrolled as a student at the University of the District of Columbia, Gore said. Around 1979 or 1980, Gore believes, Lewis graduated from UDC with a degree in gerontology.
Gore, Baratta and others who knew Lewis said they believe he continued working at the Library of Congress through the 1980s and possibly into the 1990s in a supervisory role before he took an early retirement to further pursue his philanthropic endeavors as well as his interest in opening a neighborhood bar.
In 2006, through a company called Backdoor, Inc., he purchased the Bachelor's Mill, which had been operating as a gay bar with a mostly Black gay clientele since 1978 under the ownership of its founder, Beatrice 'BB' Gatch, who passed away in 2021 at the age of 81.
Pannell said Lewis later opened the Back Door Pub and Mike's Place, two other bars he operated in the same building as the Bachelor's Mill. Lewis preferred to go by the name Mike or Michael in running his businesses, people who knew him said.
Lewis was supportive of LGBTQ community causes and provided space at the Bachelor's Mill and the other two bars for meetings and events by local LGBTQ organizations and activists, according to Pannell.
"I knew him for 20 years," said Baratta, who lives in Boca Raton, Fla., which is near Fort Lauderdale where Lewis had a residence. Baratta said in the years he knew him, Lewis traveled "back and forth" from Fort Lauderdale to D.C. while also visiting Cuba and the Dominican Republic, where he worked on charitable projects. "He helped a lot of people who needed help," Baratta said.
Gore said Lewis helped him start a youth employment program in 1985 that focused on youth in need in the city's Wards 7 and 8.
"He taught job readiness classes," Gore said. "David could think quick on his feet. He had an impact on a lot of lives in D.C."
A memorial celebration of the life of David J. Michael Lewis is scheduled to take place Saturday, Feb. 4, at 1 p.m. at the Café 8, located at 424 8th St., S.E. in D.C. near where Lewis operated Bachelor's Mill.
Beloved D.C. nightlife figure Lily Chavez dies at 35
Worked in local LGBTQ clubs as server, bartender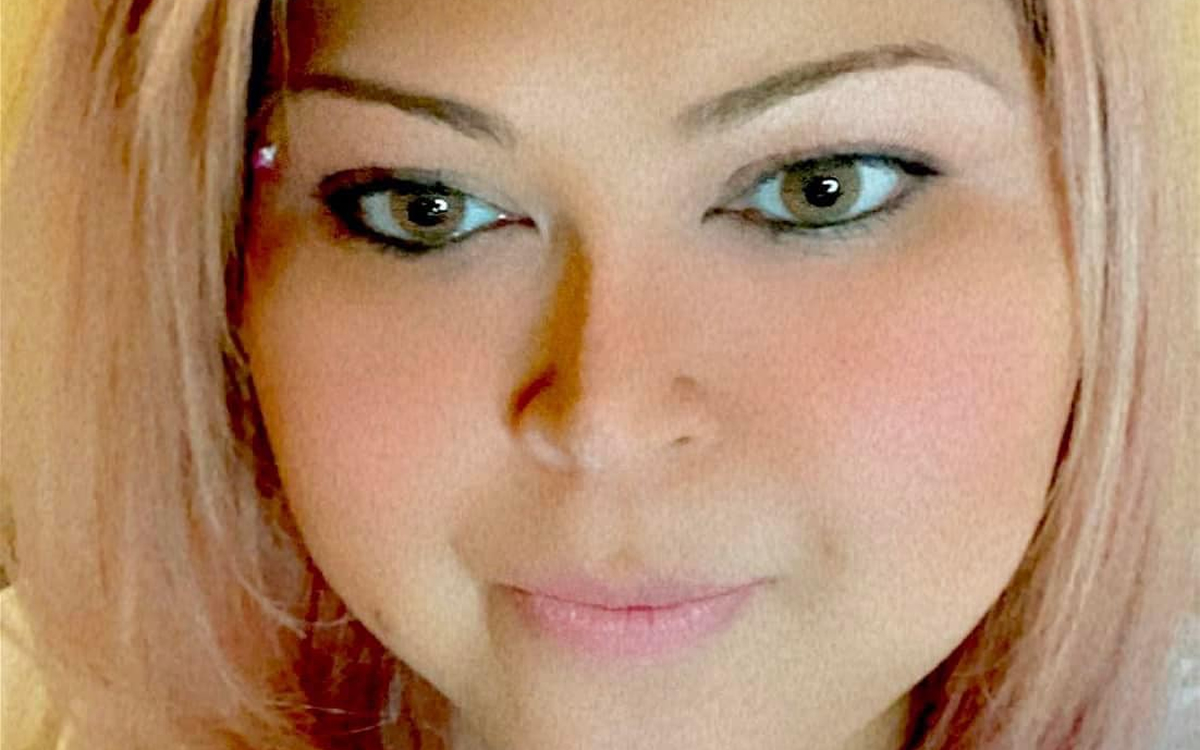 Lily Chavez, who became a well-known figure in the LGBTQ nightlife scene as the box office cashier at D.C.'s Town Danceboutique nightclub and as a server and bartender at Annie's and Level 1 restaurants and the gay bar Cobalt in the Dupont Circle area, died Jan. 8 from complications associated with Lupus, one of her friends said. She was 35.
Ed Bailey, co-owner of Town nightclub, which has since closed, said he and his business partners were delighted to receive a recommendation to hire Chavez as a box office cashier at the time the club opened in 2007.
According to Bailey, customers entering Town showed their I.D. to a door person and then went to the box office window to buy a ticket to come in. "And she was the person that you did that with," said Bailey. "While there were other people who did that, she was the main person at the very first window," he said.
"And so, she came to be a fixture that everyone knew," Bailey said. "Everybody knew Lily."
Leigh Ann Hendricks, one of Chavez's supervisors when Chavez worked at the gay bar Cobalt and its lower floor restaurant called Level 1, said Chavez worked at the two venues as a server and bartender. Hendricks said prior to working at Cobalt and Level 1, Chavez worked as a host at Annie's, the popular restaurant on 17th Street near Dupont Circle located about two blocks from Cobalt and Level 1.
At one point, Hendricks said, Chavez worked at the Colada Shop bar at 1405 T St., N.W., in the heart of the city's 14th Street commercial strip.
David Perruzza, owner of the Adams Morgan gay bars Pitchers and League of Her Own, said Chavez had expressed interest in working at his bars recently and he planned to hire her. But he said she became too ill to work at that time.
Others who knew Chavez have posted messages on social media saying that while Chavez did not identify as LGBTQ, she was an LGBTQ ally and considered a friend to many of the customers at the LGBTQ venues where she worked.
"She was always happy," said Hendricks. "She had a great laugh. And she was so loyal. I really miss her."
Bailey said Chavez dealt with health issues for many years in fighting the debilitating condition of Lupus.
"It was very sad to watch as she needed treatment a lot over the years," he said. "She had a lot of pain and difficulty in her life," Bailey said. "And also, in the middle of all that, she miraculously became pregnant and had a child. It was not something the medical people thought was possible. And she did."
Bailey said her child, whom he called amazing and wonderful, became known to many of Chavez's co-workers and venue owners. "He became known to us as the extended group of uncles," Bailey said.
Gay activist Robert York, who knew Chavez, said her son is now eight years old. He said Chavez is a native of El Salvador and lived in Bethesda, Md., in recent years. Hendricks said Chavez came to the D.C. area as a young child when her family came to the U.S.
York and Hendricks said a viewing and service for Chavez are scheduled for Saturday, Jan. 14, at the Glenview Mansion catering hall at 603 Edmonston Drive in Rockville, Md., from 1-4 p.m.