Brittney Griner makes surprise appearance at NAACP Image Awards
Russia released WNBA star from penal colony late last year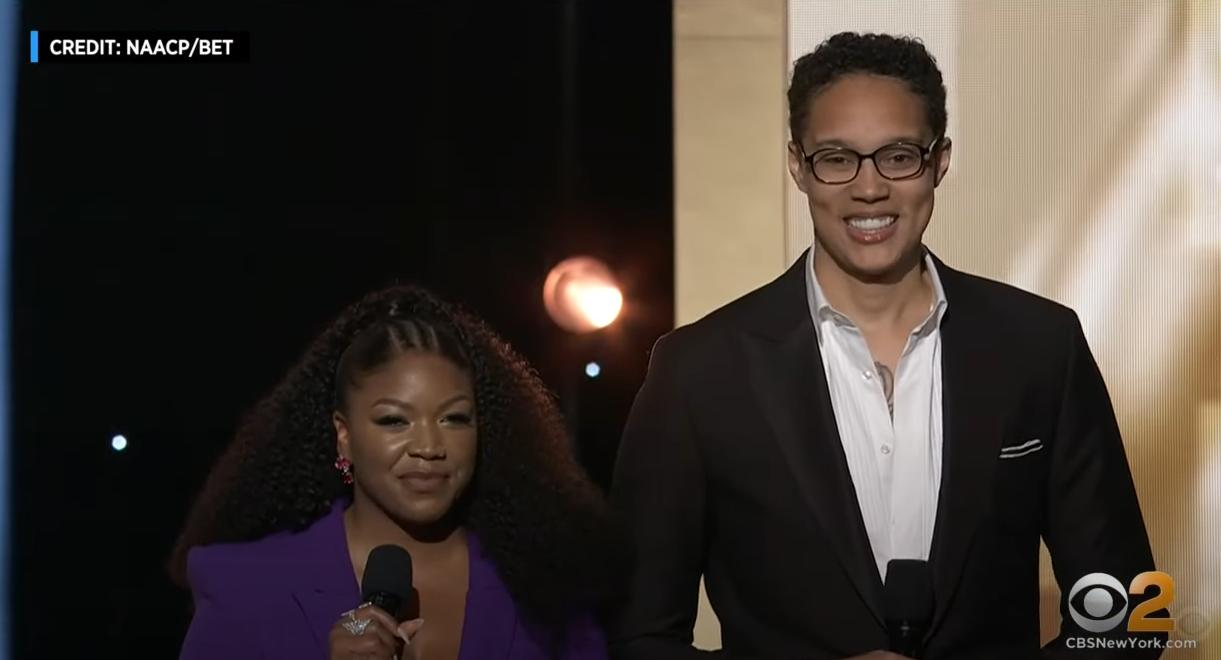 A standing ovation greeted the WNBA's Brittney Griner over the weekend when the basketball star and her wife, Cherelle, stunned the audience by walking out onto the stage at the NAACP Image Awards in Pasadena, Calif.
As Deadline reported, Queen Latifah was speaking about the resilience of Black people Saturday night, when she said, "We stay overcoming because that's what we do!" Then, she introduced the Griners: "As we gather here tonight, In the spirit of overcoming adversity, I want to take this moment to recognize someone who has done just that."
The crowd roared as they appeared on stage with broad smiles, holding hands. Brittney wore an elegant black tuxedo and unbuttoned button-down white shirt, with Cherelle decked out in a regal purple pantsuit.
"It feels so good to be here," said Griner, "especially with my beautiful, amazing wife and with all of y'all here today."
That moment when Brittney Griner and her wife Cherelle Griner took the stage at the 54th #NAACPImageAwards to roaring applause.👏🏾 pic.twitter.com/lDkqHWokrR

— NAACP (@NAACP) February 26, 2023
"Thank you for that beautiful applause," Cherelle Griner said. "We are just truly so thankful to all the people, many of whom are Black women and Black-led organizations who fought so hard to bring BG home tonight."
The Phoenix Mercury player, who just re-signed with the team this month, regained her freedom in December 2022 in a prisoner swap between Russia and the U.S.
The 32-year-old missed the entire 2022 season following her arrest in Moscow one year ago. Russian authorities said she broke their law by packing vape canisters with cabbabis oil in her luggage. In August, Griner was sentenced to nine years in a penal colony for drug smuggling, and that sentence was upheld upon appeal in October.
Griner was finally exchanged in the United Arab Emirates for Russian arms dealer Viktor Bout. He had served 10 years of a 25-year-sentence for conspiring to sell weapons to a terrorist group. Russia balked at the Biden administration's request to secure the release of businessman and former U.S. Marine Paul Whelan, who is still serving a 16-year prison sentence in Russia for spying.
"Let's keep fighting to bring home every American still detained overseas," Griner told the audience at the award ceremony.
As NPR reported, almost three dozen Americans are wrongfully detained by foreign governments each year, a rate nearly seven times greater than the average compared to just ten years ago, according to a study by the James W. Foley Legacy Foundation. That group advocates for the release of Americans who are held hostage or wrongfully detained.
According to the foundation, right now there are at least 60 Americans who are currently being held hostage or wrongfully detained in foreign countries. Iran, China, Venezuela, Syria and Russia are holding the vast majority of those Americans prisoner.
Griner and the Phoenix Mercury open their 2023 season against the Los Angeles Sparks at the Crypto.com Arena on May 19. The team's first home game is May 21 when Phoenix hosts the Chicago Sky.
Surprises at 54th NAACP Image Awards:
RuPaul: 'Drag queens are the Marines of the queer movement'
Republican lawmakers across country have introduced anti-drag bills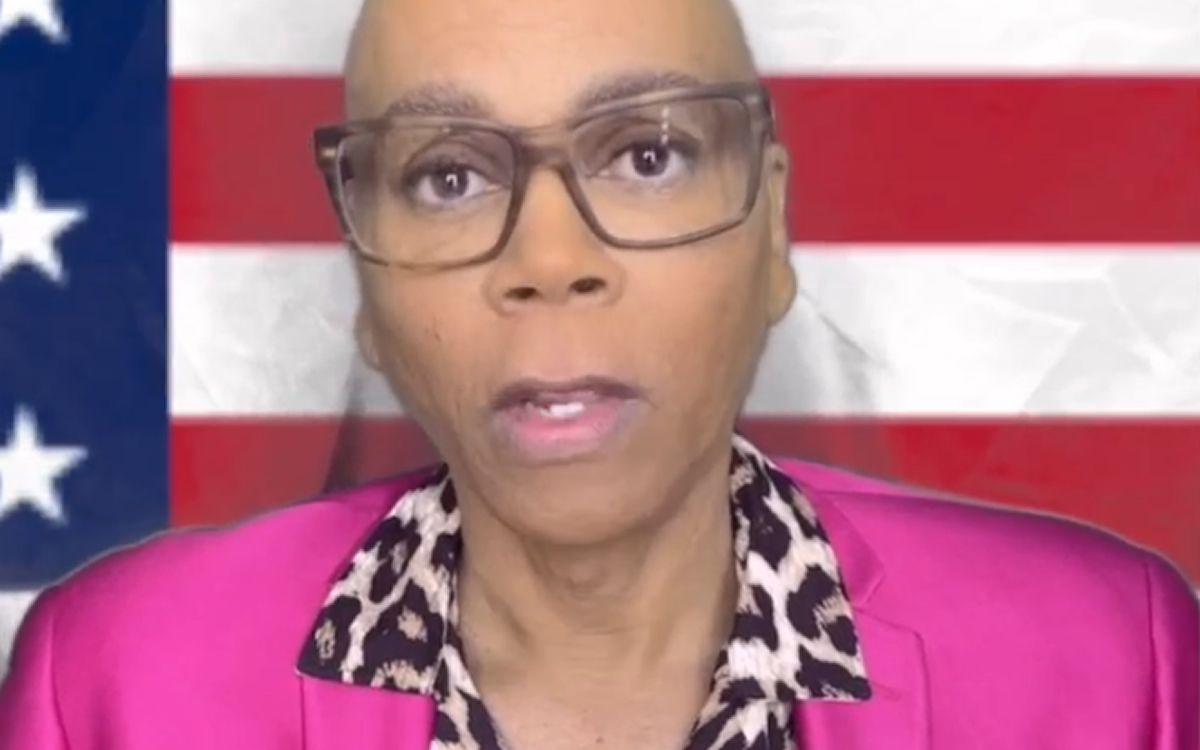 12-time Emmy award winner RuPaul Andre Charles, drag queen, television personality, actor, musician and model called out the conservative Republicans and extremists who are engaged in legislative and media attacks on LGBTQ Americans Wednesday.
In a video posted to his Instagram account, the drag superstar labeled Republican lawmakers passing anti-transgender and anti-drag performance bills bullies and said:
"Hey, look over there! A classic distraction technique, distracting us away from the real issues that they were voted into office to focus on: Jobs, healthcare, keeping our children safe from harm at their own school.
"But we know that bullies are incompetent at solving real issues. They look for easy targets so they can give the impression of being effective. They think our love, our light, our laughter and our joy are signs of weakness.
"But they're wrong because that is our strength. Drag queens are the Marines of the queer movement. Don't get it twisted and don't be distracted. Register to vote so we can get these stunt queens out of office and put some smart people with real solutions into government.
"And by the way, a social media post has never been as powerful as a registered vote."
The death of Irene Cara and the broken promise
Singer inspired a generation of gay men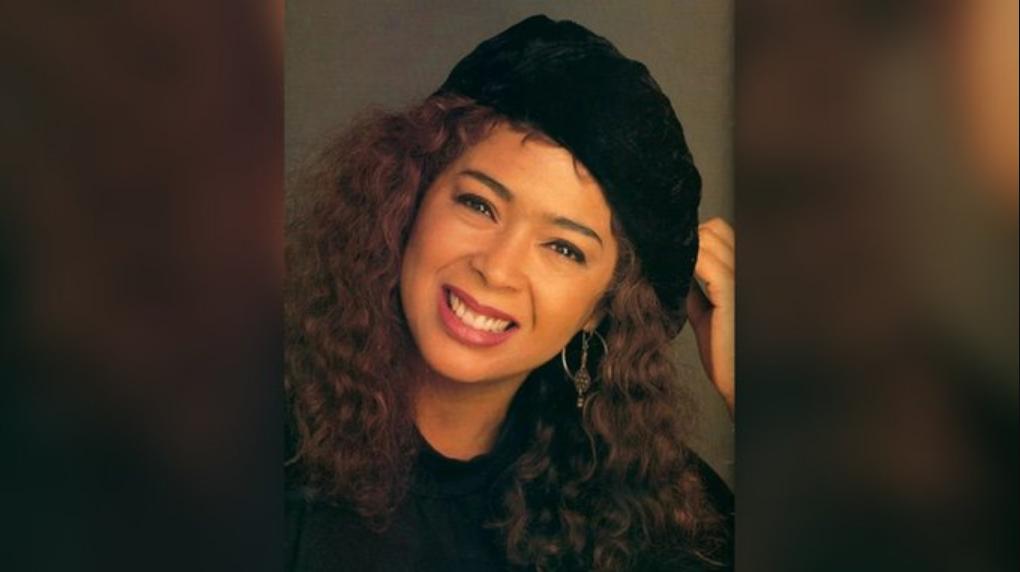 As I walked down the dark alley towards the glowing light, the opening bridge of the song called to me. "Baby, look at me and tell me what you see, You ain't seen the best of me yet, Give me time, I'll make you forget all the rest, I got more in me…" 
The movie "Fame" had just come out and its anthem theme song was HOT. The glowing light that night was a gay disco, tucked away from heterosexual view, while gay bashers circled in trucks a few blocks away. That safe haven in the dark alley allowed me, a 20-year old youth, a path out of the closet in which I emotionally and sexually had residence. To me, the words of the song "Fame," and its overwhelming delivery, was my inner drive and conviction that I could be me, and my own personal superstar.
The young woman delivering the song was barely an adult herself. Irene Cara had been a child performer and was now breaking into the fame she was singing about. She was "instantly" famous thanks to "Fame." Amongst other accolades, she was nominated for a Best New Artist Grammy. The song itself won the Oscar that year.
The Grammy nomination put a public trapping on what we all knew: She was a star, and had all the makings to become a superstar, an icon.
For LGBTQ people, her work that year spoke to our souls and our optimism. As "Randy 503" shared on the Joe.My.God site, "I was a deeply closeted and lonely kid in my early 20s. Not lonely because I didn't have friends (had tons of them,) but lonely because I refused to admit I was gay and kept away from all that. I saw the movie and was transfixed. Bought the album and played it all the time, especially her songs. Her voice was so strong, and so expressive, it really touched me." 
Cara's second song in the movie also resonated with the gay audience. While "Fame" spoke to the sassy optimism of embracing our outstanding selves and taking the world by storm, "Out Here On My Own" spoke to the dark loneliness of the closet. "Sometimes I wonder where I've been, who I am, do I fit in … when I'm down and feeling blue, I close my eyes so I can be strong and be with you … I dry the tears I've never shown, Out here on my own."
Randy points out, "Out here on my own always left me in tears. It hit so close to home, and I could feel sadness on it. It's a great song sung by one of the best."
After the success of "Fame," Cara ventured into a sitcom pilot and a freshman album, "Anyone Can See." Neither caught the world on fire, as apparently only some of us could actually "see" her real worth.
It was not long after however, where Cara's apparent life mission to deliver culture changing anthems, came calling again. She was recruited to help out with the new "Flashdance" movie, and to work with iconic gay producer Giorgio Moroder for its theme song. Cara was reportedly reluctant. She had already been criticized as a second tier Donna Summer with "Fame," and was hesitant to get into that musical lane. Later she would work with John Farrar whom she credited as being responsible for ALL of Olivia Newton John's hits. It seems that her superstar aspirations were more to be Pop Princess than another Queen of Disco.
She did sign on board with Moroder and "Flashdance," and made history. Her song "Flashdance… What a Feeling" went to #1 for six straight weeks. It affected American culture in style, attitude and substance. On Academy Awards night, Cara made history again. (She had already made history in a minor way a few years before as the first person to ever perform two nominated songs in one evening.) This time, she became the second African American woman to win an Oscar – the first being "Gone With the Wind"'s Hattie McDaniels. 
Cara was the first African American woman to ever win a non-acting Oscar ever.
The anthem "Flashdance…What a Feeling" spoke to LGBTQ audiences of the 80s, in a way that "Fame" had. "First when there's nothing but a slow glowing dream that your fear seems to hide deep inside your mind. All alone, I have cried silent tears full of pride in a world made of steel, made of stone, Well, I hear the music, close my eyes, feel the rhythm wrap around, take hold of my heart. What a feeling, being is believing I can have it all.."
Online, Joe.My.God reader BearlvrFl shared, "LUV the song "Out Here On My Own" I call 'Flashdance: What A Feeling' my coming out song, popular on the dance floor very close to the time I finally came out at the age of 22. I could relate to "Take your passion/And make it happen." Super simple lyric, but it's timing was everything for me, having been closeted for so long."
This time, AIDS had brought a very dark cloud over the community, however. Its ravage was starting to take widespread hold. It made the line in the song "now I'm dancing for my life" even more poignant and relevant.
The darkness that was falling over the LGBT world was on a parallel track in Cara's own life. As she picked up Oscars and Grammys, there was a sadness in her eyes above the smile on her face. She shared later that the public glory was matched with a behind-the-scenes horror story. Her record company was keeping her from garnering any success from her accomplishments. Columnist Liz Smith stated in a 1993 piece that Cara earned only $183 in royalties.
Cara inspired women of her generation. Patti Piatt shared on Twitter, "I am from a generation of women who thought anything was possible because of Irene Cara. She gave us so much joy. We all danced to her songs, didn't matter if we could dance, we danced because she made us want to dance."
In spite of singing THE anthem of women empowerment, Cara became an example of a woman destroyed by the male dominated music industry. As she fought back for earnings due her, she became black-listed, and her trek to superstardom halted. They made her all but disappear. A decade later, she won, but by that time, the damage had been done.
Her final solo album subconsciously called out her professional demise with songs titled "Now That It's Over," "Get a Grip" and the ultimate defeatist title "Say Goodnight Irene."
"I know well enough this is going nowhere … Might as well say goodnight, Say Goodnight, Irene."
In the end, she seemed to find peace. Her final professional projects were gifts to other women musicians of color. She comfortably settled into what she called "semi-retirement" and her Florida home with a steady stream of funds from her hard-earned residuals.
The promise of becoming a superstar eluded her, but she busted the ceiling so it might not elude others. Painfully for fans, the promise from the song "Fame," "I'm gonna live forever" also did not come true. 
Let's instead, think of her making "it to heaven" and lighting "up the sky like a flame."
For those trying to find final meaning from her life, and the un-fulfilled promise of what could have been for her and for us, may do so in the words from her lesser-known anthem. Here we swap out a promise instead for "The Dream": 
"We can all be free, we hold the key, if we can see what we want to be. Life is never easy, you get no guarantees, why not give your all and see what you can find?"
And, yes.
Irene Cara, we will always remember your name.
"The Dream"
*************************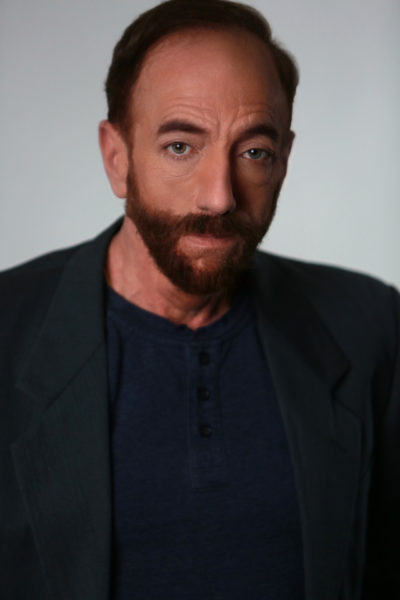 Rob Watson is the host of the popular Hollywood-based radio/podcast show RATED LGBT RADIO.
He is an established LGBTQ columnist and blogger having written for many top online publications including Parents Magazine, the Huffington Post, LGBTQ Nation, Gay Star News, the New Civil Rights Movement, and more.
He served as Executive Editor for The Good Man Project, has appeared on MSNBC and been quoted in Business Week and Forbes Magazine.
He is CEO of Watson Writes, a marketing communications agency, and can be reached at [email protected] .
Leslie Jordan dies in Hollywood car crash
Accident took place after reported medical emergency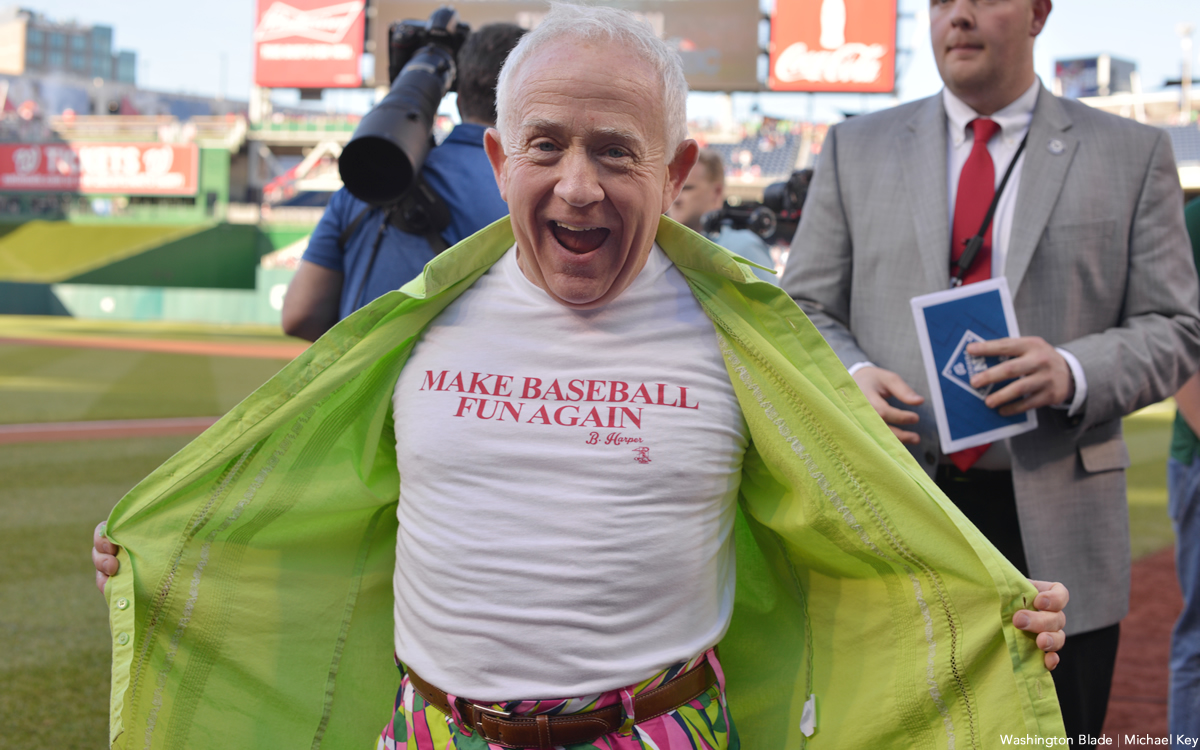 Beloved Out actor and comedian Leslie Jordan has died in a single-car crash Monday morning in Hollywood after suffering an unspecified medical emergency, a Los Angeles Police Department source said. The news of his death was first broken by entertainment gossip news website TMZ.
The 67-year-old saw a resurgence of fame with his viral and hilarious videos on social media during the lengthy coronavirus pandemic. Jordan was best known for his roles as Lonnie Garr in "Hearts Afire" (1993–1995), Beverly Leslie in "Will and Grace" (2001–2006, 2017–2020), and several characters in the American Horror Story franchise (2011–present.)
Jordan, an accomplished stage actor and playwright, was also devoted as an advocate for LGBTQ rights. Early in during AIDS crisis, Jordan, a Los Angeles resident, became involved in AIDS Project Los Angeles as a buddy and as a food delivery person for Project Angel Food, a non-profit founded during the HIV/AIDS pandemic which to this day prepares and delivers healthy meals to feed people impacted by serious illness.
In statement to the Washington Blade after learning of Jordan's death, Project Angel Food CEO Richard Ayoub said:
"Leslie was more than just a supporter of Project Angel Food, he was family. When Leslie first moved to LA in the 90s he wanted to help people with AIDS so he volunteered as a driver for Project Angel Food. Leslie presented Project Angel Food with the West Hollywood Chamber of Commerce's Creative Business Award in 2019, and was such a joy to be around. Our hearts ache."
Two years ago in a lengthy interview with Page Six, Jordan revealed he once hated himself for being gay. The star and social media phenom told Page Six that homophobia and self-loathing were planted deep inside him growing up in a church-going family in 1950s Tennessee.
"If you're born homosexual, it's not a choice," said Jordan, who has released a book of essays called "How Y'All Doing?"
"I think for myself when you know something in your heart and you're [told] that's just wrong … I talk to a lot of my gay friends and I say it's a wonder we're even alive!"
In a 2018 interview with the Blade, Jordan spoke about his career:
"It feels amazing. I've always been the funny guy that came in with a zinger. That was my job from the day I got here in 1982, with $1,200 that my mother pinned into my underpants on a Greyhound bus," he quipped during a panel at the Television Critics Press Tour.
"I got off at the corner of Vine Street and De Longpre and I realized that was my job … 30 years I did that. 'Will & Grace' (which he guest starred in) won an Emmy for it. And I thought, 'you know what? It's time.' Just the way it's unfolded has been amazing."