Vice president to visit three African countries that criminalize homosexuality
Ugandan lawmakers passed anti-homosexuality bill last week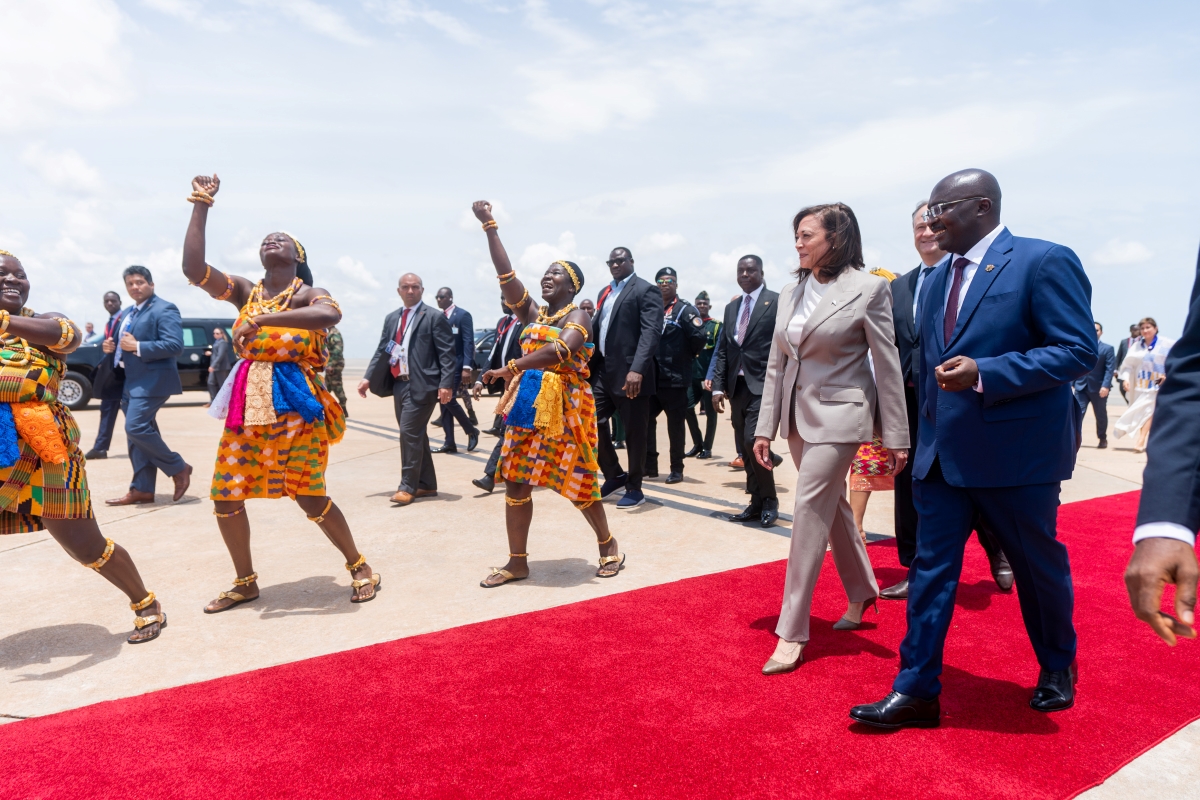 Vice President Kamala Harris this week will visit three countries in Africa that criminalize consensual same-sex sexual relations.
Harris and her husband, second gentleman Douglas Emhoff, arrived in Ghana on Sunday. They will travel to Tanzania and Zambia before returning to the U.S. on April 2.
Ghana, Tanzania and Zambia are among the dozens of countries in which consensual same-sex sexual relations remain criminalized.
The Washington Blade last week reported LGBTQ and intersex Ghanaians remain in limbo as lawmakers continue to debate the Promotion of Proper Human Sexual Rights and Ghanaian Family Values Bill that, would among other things, further criminalize LGBTQ and intersex people and make advocacy on their behalf and allyship illegal. A Ghanaian representative who spoke during a March 20 meeting that focused on the integration of LGBTQ and intersex rights into the U.N. Security Council's work said the body is not an appropriate venue to discuss them.
"You know that a great deal of work in my career has been to address human rights issues, equality issues across the board, including as it relates to the LGBT community," said Harris on Monday during a press conference with Ghanaian President Nana Afuko-Addo that took place in Accra, the Ghanaian capital. "I feel very strongly about the importance of supporting the freedom and supporting and fighting for equality among all people and that all people be treated equally. This is an issue that we consider and I consider to be a human rights issue and that will not change."
Tanzanian President Samia Suluhu, with whom Harris is scheduled to meet on Thursday, last month described LGBTQ rights as "imported cultures." The Tanzanian government has also banned children's books from schools because of their LGBTQ-specific content.
The State Department in 2019 recalled then-U.S. Ambassador to Zambia Daniel Foote after the Zambian government sharply criticized him for publicly defending a gay couple who had been convicted of violating the country's colonial-era sodomy law and sentenced to 15 years in prison.
Then-Zambian President Edgar Lungu later pardoned the couple. Current Zambian President Hakainde Hichilema, which whom Harris will meet on March 31, last September reiteated his government does not support LGBTQ and intersex rights.
Harris arrived in Africa less than a week after Ugandan lawmakers approved a bill that would further criminalize homosexuality and LGBTQ and intersex people. White House Press Secretary Karine Jean-Pierre said the measure if signed "would impinge upon universal human rights, jeopardize progress in the fight against HIV/AIDS, deter tourism and investment in Uganda, and damage Uganda's international reputation."
"The bill is one of the most extreme anti LGBTQI+ laws in the world," she said on March 22 during her daily press briefing. "Human rights are universal — no one should be attacked, imprisoned or killed simply because of who they are or who they love."
President Joe Biden in 2021 signed a memo that committed the U.S. to promoting LGBTQ and intersex rights abroad as part of the White House's overall foreign policy. Then-State Department spokesperson Ned Price later told the Blade the decriminalization of consensual same-sex sexual relations is one of the Biden-Harris administration's five priorities as it relates to LGBTQ and intersex rights overseas.
A senior administration official told reporters during a conference call that previewed Harris' trip that she "is very much focused on opportunities in Africa and a positive message and the great things we can do in partnership with African countries. And you're going to really see that as the theme of the trip, given Africa's role in the world and what we think can be done with Africans, for the sake of Africans in the United States and the rest of the world."

"But that doesn't mean that she would shy away from discussing difficult issues, and you know her track record on the LGBTQ issue," added the official. "She spent her whole career fighting for rights of overlooked and marginalized people, including LGBTQ people."
The official further stressed the Biden-Harris administration "is very clear about the right for all people to live free of harm and discrimination and to realize their full potential and to fully participate in society."
"The vice president has been clear about that throughout her engagements in the United States and elsewhere in the world, and it won't be any different when she is in Africa," added the official. "We have said, you know, including in recent days — expressed the concerns we have about certain developments that we've seen on the African continent, whether it's laws or practices that are anti-LGBTQ. And that's not consistent with what this administration stands for."
The official also said they "don't think that is a choice between taking a firm stand on that set of really important issues and the big positive opportunity that the vice president sees in Africa and she's going to emphasize on this trip."
The Blade will provide further updates of Harris' trip as they become available.
Biden administration unveils new actions to protect youth online
Measures will seek to reduce harm from online platforms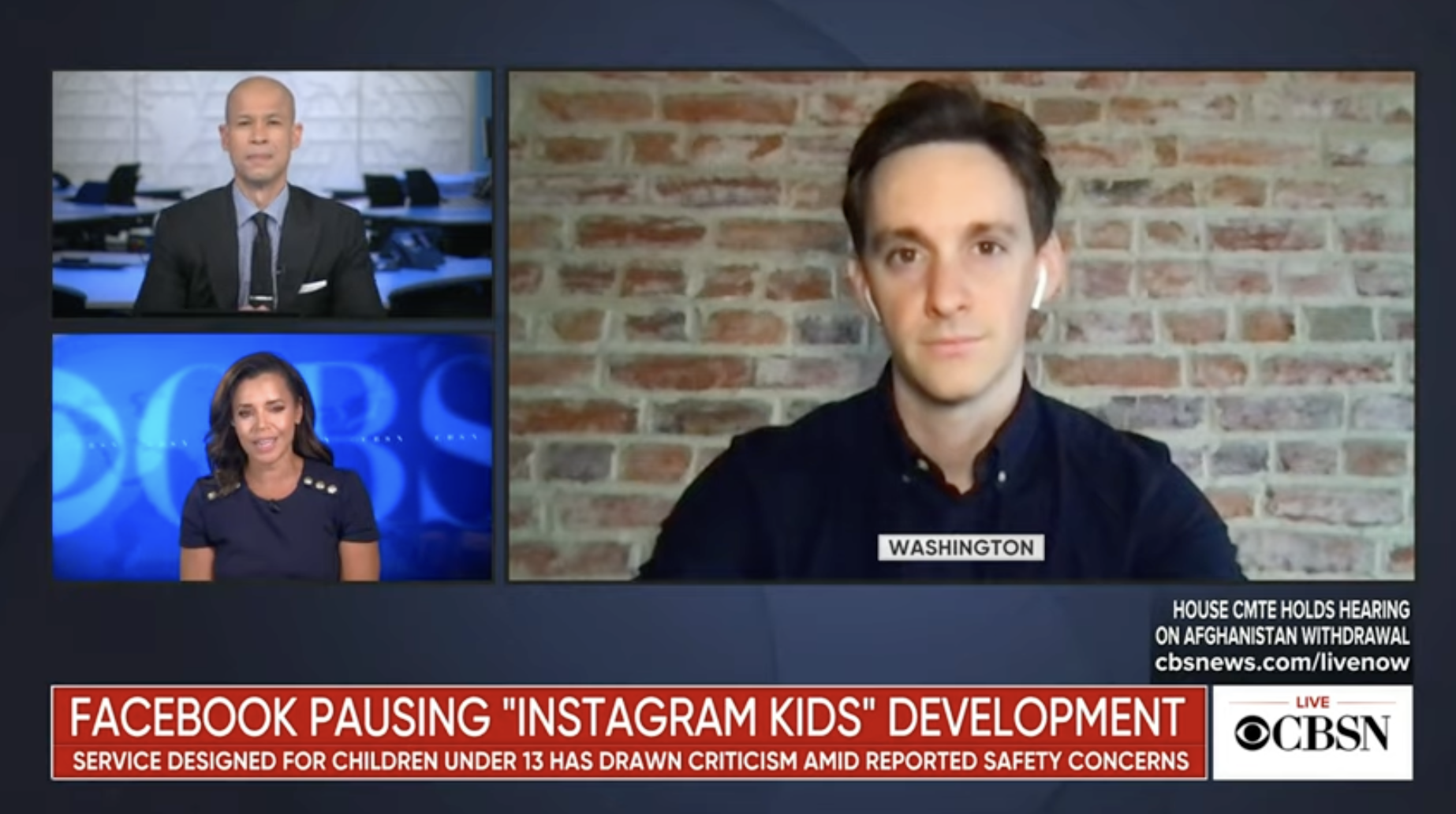 The Biden-Harris administration announced a slate of new actions on Tuesday that are designed to better protect youth on social media and online platforms by applying a whole-of-government approach to address issues concerning mental health, safety and privacy.
The White House noted that "undeniable" evidence links these technologies to the country's "unprecedented youth mental health crisis," with rates of depression and anxiety rising sharply among young people, including LGBTQ students, 69 percent of whom report having persistent feelings of sadness.
New actions previewed by the administration's fact sheet include the creation of an interagency Task Force on Kids Online Health and Safety, which will be administered by the U.S. Department of Health and Human Services' Substance Abuse and Mental Health Services Administration in coordination with the U.S. Department of Commerce.
The task force will develop a blueprint for new research on the harms and health benefits to minors caused by online platforms, "recommend measures and methods for assessing, preventing, and mitigating" the harms, and "recommend best practices and technical standards for transparency reports and audits related to online harms to the privacy, health, and safety of children and teenagers."
Work product from the task force will include resources for parents and legal guardians to better protect their children's mental health, safety and privacy online, as well as "voluntary guidance, policy recommendations and a toolkit on safety, health and privacy-by-design" for industry, with the latter expected by spring 2024.
Other initiatives highlighted in the administration's fact sheet include rulemaking by the U.S. Department of Education to protect the privacy of minor students' data and address concerns with its monetization. The agency will also be tasked with drafting "model policies and voluntary best practices for school districts on the use of internet-enabled devices."
Additionally, the White House announced, the Commerce Department will work to curb the online harassment and abuse of minors by "promoting awareness of services and support for youth victims," while the U.S. Department of Homeland Security will coordinate efforts with the U.S. Department of Justice on new approaches to "detect and investigate offenses involving child sexual abuse material."
White House announces new initiatives on homelessness and mental health
LGBTQ youth and adults disproportionately experience struggles with homelessness and mental health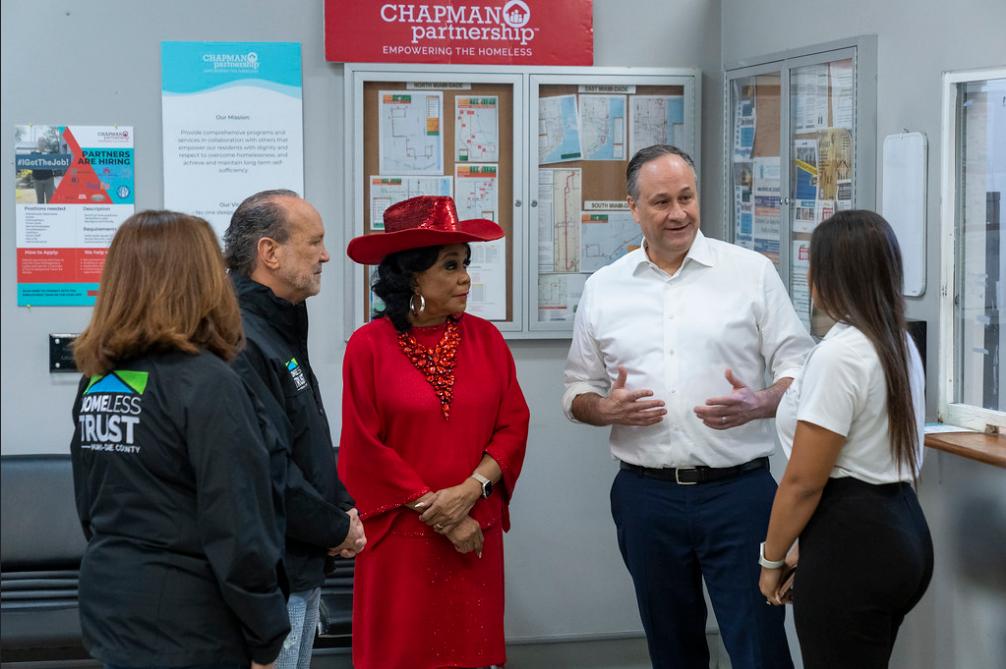 The White House on Thursday issued separate fact sheets outlining the Biden-Harris administration's new initiatives to tackle unsheltered homelessness and America's mental health crisis.
The former, called ALL INside, will augment an existing federal strategic plan whose goal is to reduce homelessness by 25 percent by 2025 through partnerships with state and local governments "to strengthen and accelerate local efforts to get unsheltered people into homes in six places: Chicago, Dallas, Los Angeles, Phoenix Metro, Seattle, and the State of California."
According to data from the University of Chicago's Chapin Hall policy research institution, LGBTQ youth had 2.2 times the risk of reporting homelessness, and among those experiencing homelessness, had higher levels of adversity – for example, exchanging sex for basic needs and being physically harmed by others more frequently than their non-LGBTQ counterparts.
The Williams Institute of the UCLA School of Law reports that "sexual minority adults are twice as likely as the general population to have experienced homelessness in their lifetime," while "a higher proportion of transgender people report recent homelessness than sexual minority and cisgender straight people."
Building on the Biden-Harris administration's work addressing the country's mental health crisis, the White House announced a slate of new initiatives that broadly aim to: "strengthen the mental health workforce and system capacity," "connect more Americans to care," and "create healthy and supportive environments," each with specific goals and strategies.
While large scale studies evaluating mental health benchmarks have not often included the full spectrum of LGBTQ identities, there is strong evidence that "members of this community are at a higher risk for experiencing mental health conditions, especially depression and anxiety disorders," according to the National Alliance on Mental Illness (NAMI).
"LGB youth also experience greater risk for mental health conditions and suicidality," NAMI reports, and "LGB youth are more than twice as likely to report experiencing persistent feelings of sadness or hopelessness than their heterosexual peers."
Trans youth, meanwhile, are twice as likely "to experience depressive symptoms, seriously consider suicide, and attempt suicide compared to cisgender lesbian, gay, bisexual, queer and questioning youth."
Biden appoints gay fmr. Utah State Sen. to U.S. Export-Import Bank
Derek Kitchen will join the Biden admin's record breaking number of LGBTQ appointees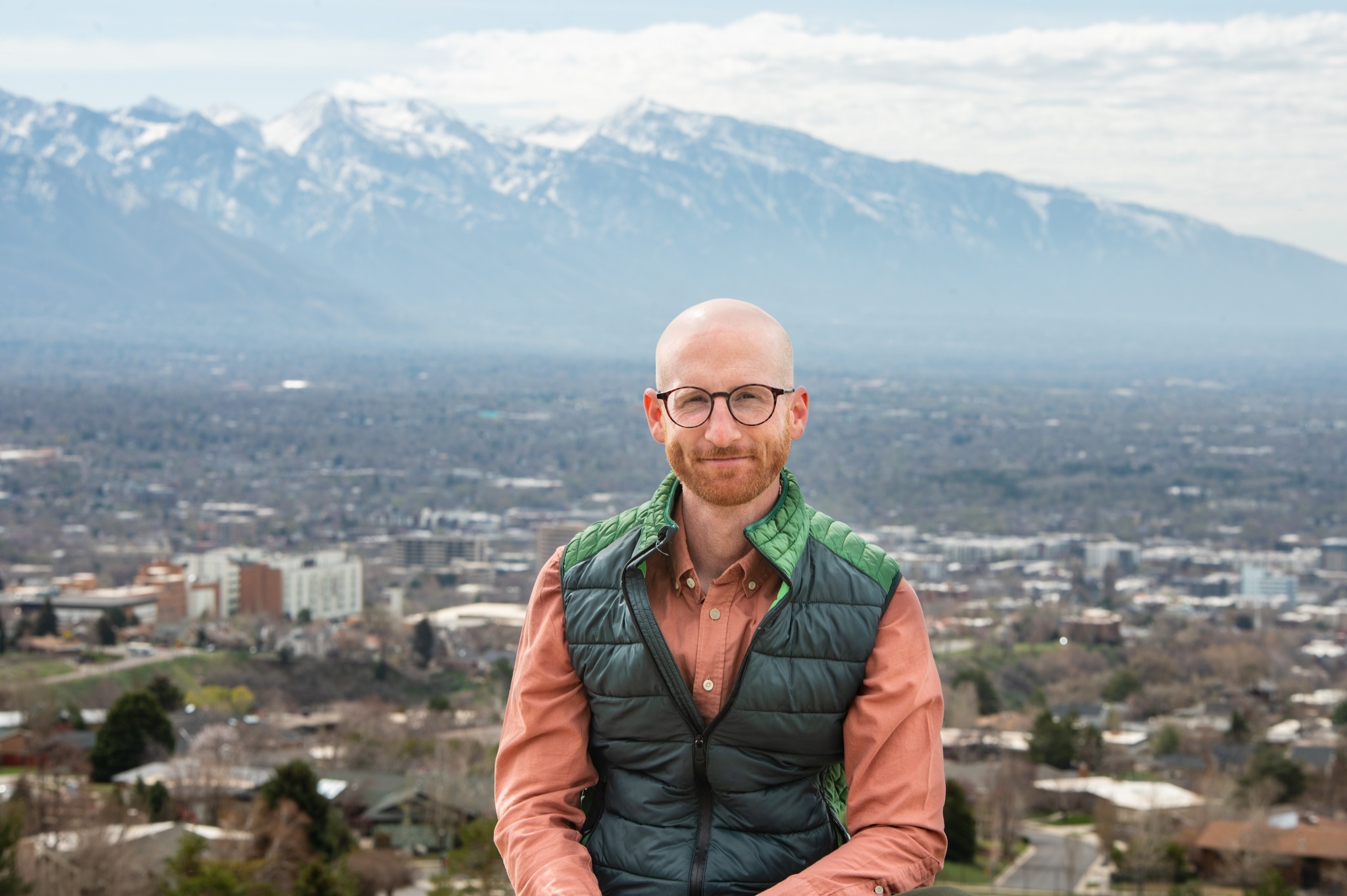 The Biden administration on Friday announced its appointment of Derek Kitchen to serve as acting senior vice president and deputy director of the Office of Office of Congressional and Intergovernmental Affairs at the Export-Import Bank of the United States.
Kitchen, who is openly gay, represented Utah's 2nd Senate District in the state legislature from 2019 to 2022 and was previously a member of the Salt Lake City Council.
"I am so proud to be called upon by President Biden to continue to serve our country," he said in a statement. "With the President's leadership, America is building a resilient economy and robust domestic manufacturing that benefits everyday Americans."
Kitchen also credited the LGBTQ Victory Institute's program on presidential appointments for his appointment to the independent agency, adding that he is proud to "bring my full self and lived experience" to the role.
As a plaintiff in Kitchen v. Herbert, Kitchen helped to bring marriage equality to the U.S. Court of Appeals for the 10th Circuit in 2013.
The Biden-Harris administration has appointed a record number of LGBTQ people to serve in positions across the federal government, including Transportation Secretary Pete Buttigieg, who is gay, and Assistant Secretary of Health Admiral Rachel Levine, who is trans.