Namibia Supreme Court rules government must recognize same-sex marriages from abroad
Plaintiff couples sought spousal immigration rights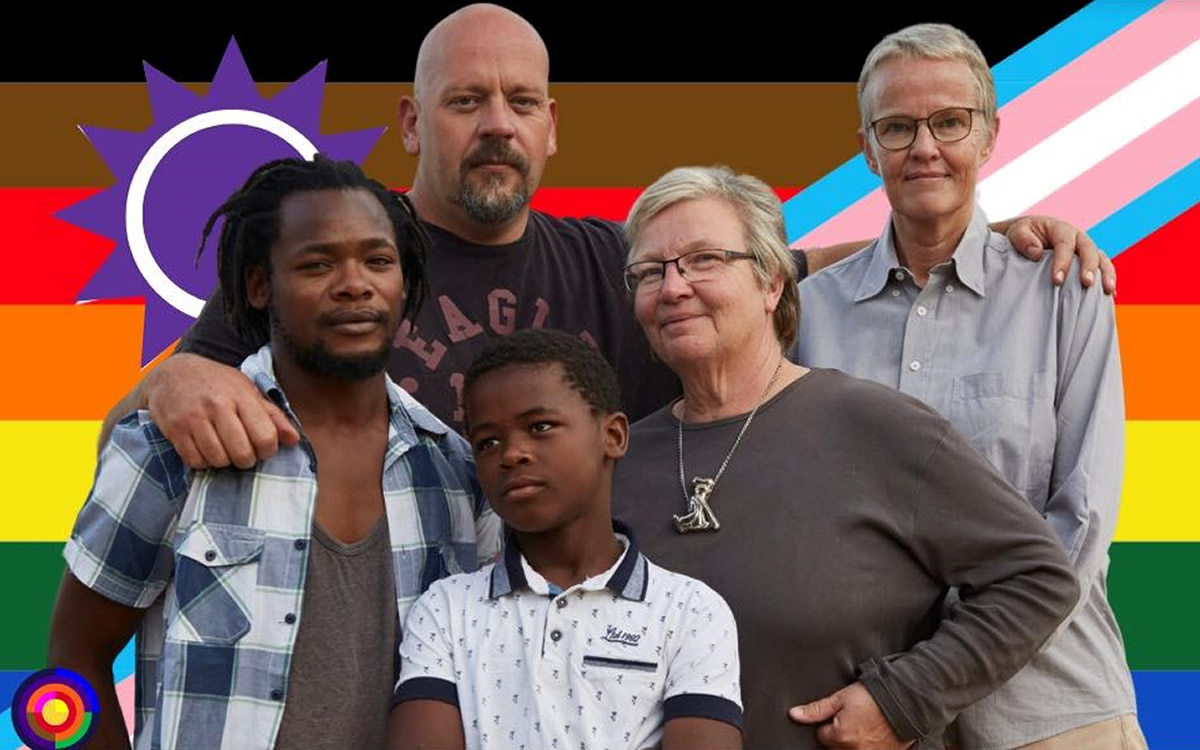 A landmark ruling the Supreme Court of Namibia issued on Tuesday ruled that same-sex marriages conducted outside the southern African country should be recognized by the Namibian government.
Two same-sex couples have emerged victorious in their fight for the recognition of their marriages conducted outside Namibia in a ruling that paves the way for equal rights and spousal immigration benefits for same-sex couples in the country.
The joint cases, initially brought before the court in March, involved South African national Daniel Digashu who is married to Namibian citizen Johann Potgieter, and German national Anita Seiler-Lilles, who is married to Namibian citizen Anette Seiler.
The couples aimed to access essential spousal immigration rights, including permanent residence and employment authorization.
Both couples expressed relief following the ruling.
"I feel like a huge weight has been lifted off of our shoulders. I feel that I can continue with life now, in a sense," Digashu said. "I cannot explain just how relieved I am that we won't have to make plans to leave. Now we can stop for a moment and breathe, and take things easy and just know that we are home and there is no potential of being forced to leave."
For her part, Seiler said after a sleepless night in anticipation of the ruling, she and her wife look forward to celebrating a dream come true.
"We are married and we promised each other that we will stay together no matter what and that promise we've upheld through this fight for this recognition of our marriage," Seiler said. "We would've stayed together no matter what but we can stay together here in this beautiful country and we can make it our home country. That was Anita's biggest wish and that's my wish as well, and now this wish comes true. It's so incredible."
The Supreme Court's ruling challenged a previous precedent set by the Immigration Selection Board. While acknowledging the binding nature of the precedent, the court asserted that it can depart from its own decisions if they are proven to be clearly wrong.
The court ruled that the Home Affairs and Immigration Ministry's refusal to recognize same-sex marriages validly concluded outside Namibia violates the constitutional rights of the affected parties.
Furthermore, the court emphasized that the rights to dignity and equality are interconnected, and the denial of recognition for same-sex marriages undermines these fundamental principles. It reaffirmed the principle that if a marriage is lawfully concluded in accordance with the requirements of a foreign jurisdiction, it should be recognized in Namibia.
This ruling represents a significant milestone in the fight for LGBTQ and intersex rights in Namibia. By expanding the interpretation of the term "spouse" in the Immigration Control Act to include same-sex spouses legally married in other countries, the court has taken a crucial step toward achieving equality and inclusivity.
One of the five judges who heard the two appeals dissented from the majority ruling.
He argued that Namibia is under no obligation to recognize marriages that are inconsistent with its policies and laws, emphasizing the traditional understanding of marriage and the protection of heteronormative family life.
The dissenting opinion highlights the ongoing divisions and complexities surrounding the issue of marriage equality in the country. While it underscores the need for continued dialogue and debate, the majority decision in favor of recognizing same-sex marriages highlights the importance of constitutional rights and the principle of equality.
Southern African Litigation Center Executive Director Anneke Meerkotter commended the court's decision.
"The Namibian Supreme Court has set an important example, interpreting legislation in accordance with the core principles of constitutional interpretation and independent adjudication, thus avoiding irrelevant considerations relating to public opinion and unfounded allegations raised by the government about public policy," Meerkotter said. "Instead, the court steered the argument back to the history of discrimination in Africa and the necessary constitutional reforms that emphasized transition to dignity and equality without discrimination."
Speaking on what the ruling means for the LGBTQ and intersex community in Namibia, Seiler said it provides hope and inspiration not only to the couples involved but also to the broader community in Namibia and on the continent.
"We know that we fought this battle not only for us. In the beginning we were fighting it for us, but then we realized it's not only for us, it's for other people as well. I'm glad that we did it, that we fought this fight," she said.
Both Seiler and Digashu said the support of the LGBTQ and intersex community and its allies has been a pillar of strength over the 6-year battle with the courts.
"It has always been about the community because we deserve to have it all without being put down or being told this is not allowed. So, I think this is a big win for the community as a whole. It's not about us, or just our families. It's for absolutely everyone!" Digashu said.
Omar van Reenen, co-founder of Equal Namibia, a youth-led social movement for equality, said the ruling has strengthened the promise of equality and freedom from discrimination in the country.
"The Supreme Court really made a resounding decision. It just feels like our existence matters — that we belong and that our human dignity matters," he said. "The Supreme Court … has upheld the most important thing today and that is the constitution's promise that everyone is equal before the law and that the rights enshrined in our preamble reign supreme, and equality prevails."
As the Supreme Court is the highest court in Namibia, decisions made in this court are binding on all other courts in the country unless it is reversed by the Supreme Court itself or is contradicted if Parliament passes a law that is enacted.
South African police arrest seven men linked to kidnapping of Grindr users
Advocacy groups welcomed arrests, urged authorities to investigate other cases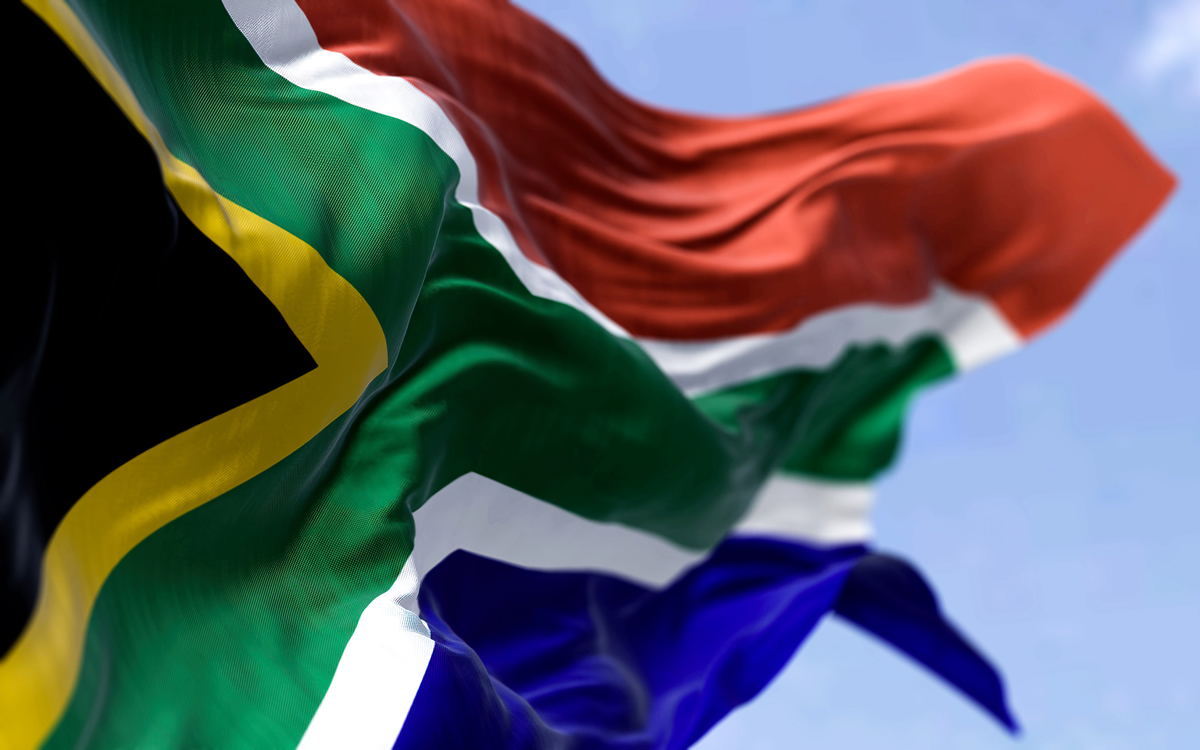 South African LGBTQ organizations have welcomed the arrest of seven suspects linked to a series of kidnappings liked to Grindr.
Several Grindr users in South Africa in recent months have been kidnapped for ransom through the dating app.
The South African Police Service said the seven suspects were arrested following an investigation into the kidnapping of an 18-year-old Wits University student on Sept. 19.
SAPS said suspects demanded $1,500 for the student's release. Authorities set up a sting operation and a breakthrough came on Sept. 20 when they identified an ATM where one of the suspects was expected to withdraw the ransom money. Officers placed one of the suspects under arrest as soon as he arrived, and he agreed to show them where the victim was being held captive.
"The student was reported missing the same day by his roommate. It is reported that he was lured to the suspects through a dating site called Grindr," said SAPS spokesperson Brenda Muridili. "Afterwards, the police conducted surveillance and arrested one suspect as soon as he arrived. He then led the authorities to the Denver Men's Hostel (in Johannesburg), where they discovered the 18-year-old victim bound and unconscious. Six additional suspects were apprehended, and the victim was rushed to the hospital for medical attention."
Muridili also said there is a high possibility that the suspects are further linked to 86 similar Grindr-related cases.
"We cannot rule out the possibility because this is not the first case of its kind," said Muridili. "We have several cases that are being investigated."
Access Chapter 2 Media Liaison Officer Mpho Buntse said the organization welcomed the arrest, but it still worried about why such incidents continue to take place.
"We congratulate SAPS in Johannesburg for acting swiftly in arresting seven homophobes who have been using Grindr, to terrorize and torture their victims. We believe that this arrest is a firm demonstration of the force's commitment to confront crimes of this nature. As an organization, we have been vocal in calling for swift action, as many of these cases have been reported to the organization," said Buntse. "However, we are deeply concerned at the sporadic nature of these syndicates. Not so long ago, we celebrated the arrest of the initial Grindr kidnapping and extortion group in the area of Johannesburg, which gave rise to this newly arrested group. It raises a sharp concern as to why these groups keep emerging."
Gauteng Police in February arrested four men who they say used Grindr to extort and victimize LGBTQ people.
"We continue to call upon members of the community, gay men in particular to limit the use of the application where it poses threats, we further acknowledge the erotic justice due to queer persons and the freedom to associate without fear and prejudice," said Buntse. "We also commend Grindr for listening to the call to strengthen the safety of the app."
Out Human Rights Coordinator Sibonelo Ncanana echoed Buntse, but questioned why the police are not actively investigating similar cases in other provinces.
"We are happy that seven suspects have been arrested but we need that same swiftness that happened in Gauteng to also transpire in other provinces because there are other similar cases that have not been solved or investigated that involve Grindr," said Ncanana. "This worries us a lot but we are grateful and appreciate the swift response of the police hopefully it will extend to other provinces." 
Ruth Maseko of the Triangle Project said LGBTQ people continue to be targeted because of their place in society, even though Grindr and other dating apps have issued warnings to their users.
"Although no dating app is necessarily safe, LGBTIQ persons can be viewed by prospective suspects as easy targets because of the stigma surrounding orientation and identity," said Maseko. "This means that it may be the thinking of perpetrators that LGBTIQ people will not report these incidents and give in to extortion."
Kenyan lawmaker's bill would further crackdown on LGBTQ rights
Provisions include 50-year prison sentence for gays and lesbians convicted of non-consensual sex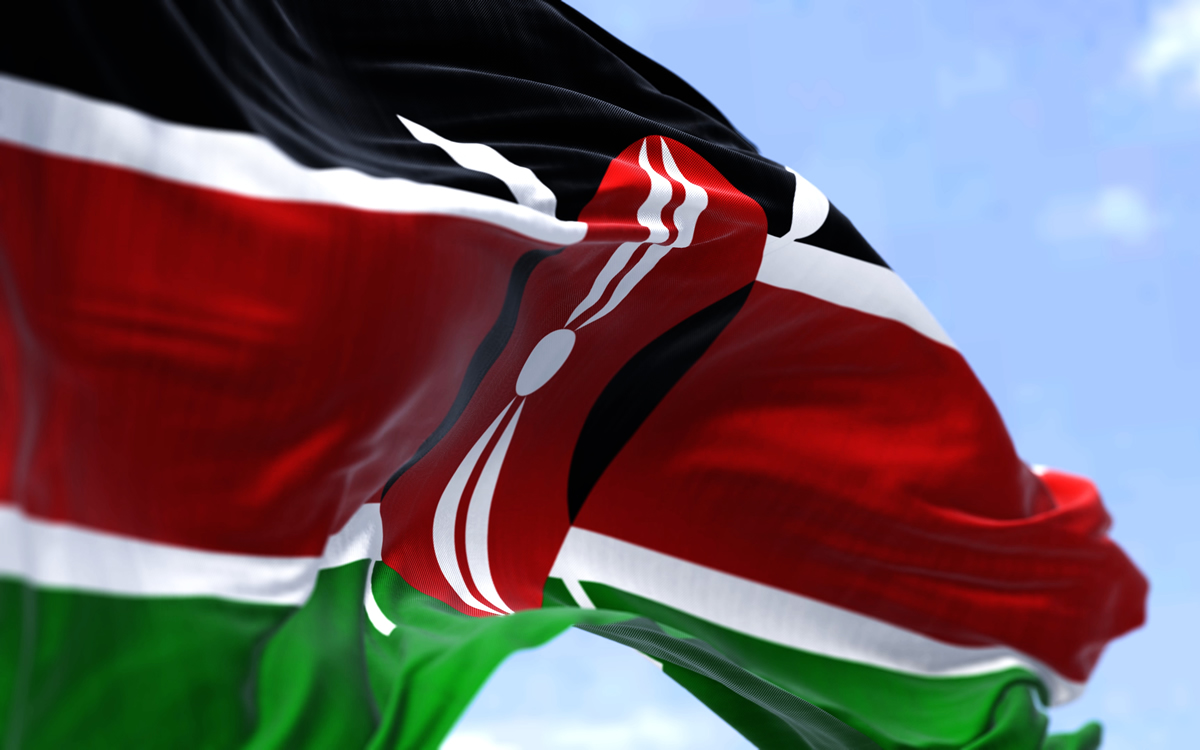 A fresh bid to prevent the recognition of and equal rights for LGBTQ people in Kenya through a constitutional amendment has been introduced in Parliament.
The move is in response to this month's ruling from Kenya's highest court affirming its February decision that allowed the National Gay and Lesbian Human Rights Commission to register as a non-governmental organization.
Opposition MP Peter Kaluma, an outspoken critic of homosexuality, is the sponsor of the new initiative that is part of tightening the noose on LGBTQ people after the Kenyan Supreme Court dismissed his petition that challenged its February ruling. 
Kaluma wanted the ruling reversed since the National Gay and Lesbian Human Rights Commission advocates for homosexuality, which is against the law, and sought the court's clarification on the term "sex" to exclude LGBTQ persons.
Kaluma has already written to National Assembly Speaker Moses Wetang'ula, notifying him of his proposal to have the term "sex" redefined in the constitution by repealing Article 259 (4) which judges perceive to also include consensual same-sex sexual relations.
"This will seal the constitutional gaps the courts are exploiting to introduce homosexuality into the country under the guise of 'judicial interpretation' and secure the legislative mandate retained in Parliament and constitutional-making power remains with the people," Kaluma said.
He faults the judges for interpreting the term "sex" under Article 27 (4) of the constitution to also refer to sexual orientation of any gender, whether heterosexual, lesbian, gay, intersex, or otherwise, not to be discriminated from sexual identity.
The controversial court's verdicts have sparked an uproar in the country since Article 45 of the constitution only recognizes consensual opposite-sex sexual relations and Section 162 of the penal code criminalizes consensual same-sex sexual relations. 
In redefining "sex" in law, Kaluma wants the term to be limited to the biological state of being male or female as assigned at birth and not "foreign sexual orientation and gender identity ideology" which he argues the judges based on wrongly. The MPs proposal to redefine sex, however, would not impact intersex people in Kenya since their recognition and sex identity are protected under a landmark law that took effect in July 2022.
Kaluma notes that the court's ruling renders sex/gender fluidity away from the biological state of being male or female "to over 150 current gender categories abbreviated as LGBTQ+" which has serious consequences for women in terms of equality.
"The courts, unelected arms of government not directly accountable to the people, have been the weakest link in the battle for family values across the world. The Supreme Court of the United States failed the Americans and the European courts have failed the Europeans," the MP said.
Kaluma, who has also sponsored a stiffer anti-homosexuality bill that awaits introduction in the House, added "we are in a war not only to save our society but to salvage humanity from the LGBTQ+ perversion".
The lawmaker has also sought to strengthen his anti-homosexuality measure by adding punitive clauses, including one that would impose a maximum sentence of 50 years in prison for gays and lesbians who are found guilty of engaging in non-consensual sex. Other provisions include a ban on gay Pride parades, assemblies, street marches, cross-dressing in public and all LGBTQ-related activities.
The MP has also proposed proposes a fine of $14,000 or a 7-year prison sentence for owners of premises used for same-sex sexual practices.
"I urge all persons and institutions of goodwill to stand firm and ready themselves to fight against homosexuality. Even when we don't win before the courts as is the case across the world, I am certain we will win before the people's representatives in parliament," Kaluma stated.
Muslim and Christian religious authorities last Saturday staged anti-homosexuality protests in the coastal city of Mombasa, which is the country's second largest city. Protesters condemned and denounced the Supreme Court's ruling and asking President William Ruto to "unequivocally denounce LGBTQ" like his Ugandan counterpart, Yoweri Museveni.
The Kenya Muslims National Advisory Council, a leading Muslim governing body, on Thursday also condemned the Supreme Court and demanded the ouster of Chief Justice Martha Koome and other judges who ruled in favor of the LGBTQ community. The group argues the ruling offends Kenya's social, cultural and religious beliefs while asking the president and Parliament to be "firm" like Uganda, which enacted a harsh anti-homosexuality law in May.
A presidential education reform working group last month in a detailed report presented to Ruto after gathering views across the country recommended the teachers' employers to hire pastors and Imams in elementary and high schools to help fight homosexuality and other so-called immoral practices. This call came after the Education Ministry in March confirmed to MPs its decision to form a Chaplains Committee, led by Kenya's Anglican Church Archbishop Jackson Ole Sapit, to stop the infiltration of LGBTQ practices in schools.
The working group's report has yet to be introduced in Parliament.
Kenya's relentless move to curb homosexuality comes at a time when top government officials, politicians, and during this week's U.N. General Assembly in New York raised concerns over backlash against LGBTQ and intersex rights around the world.
LGBTQ Congolese in Kamituga under attack
Advocacy group says gangs, young people target community members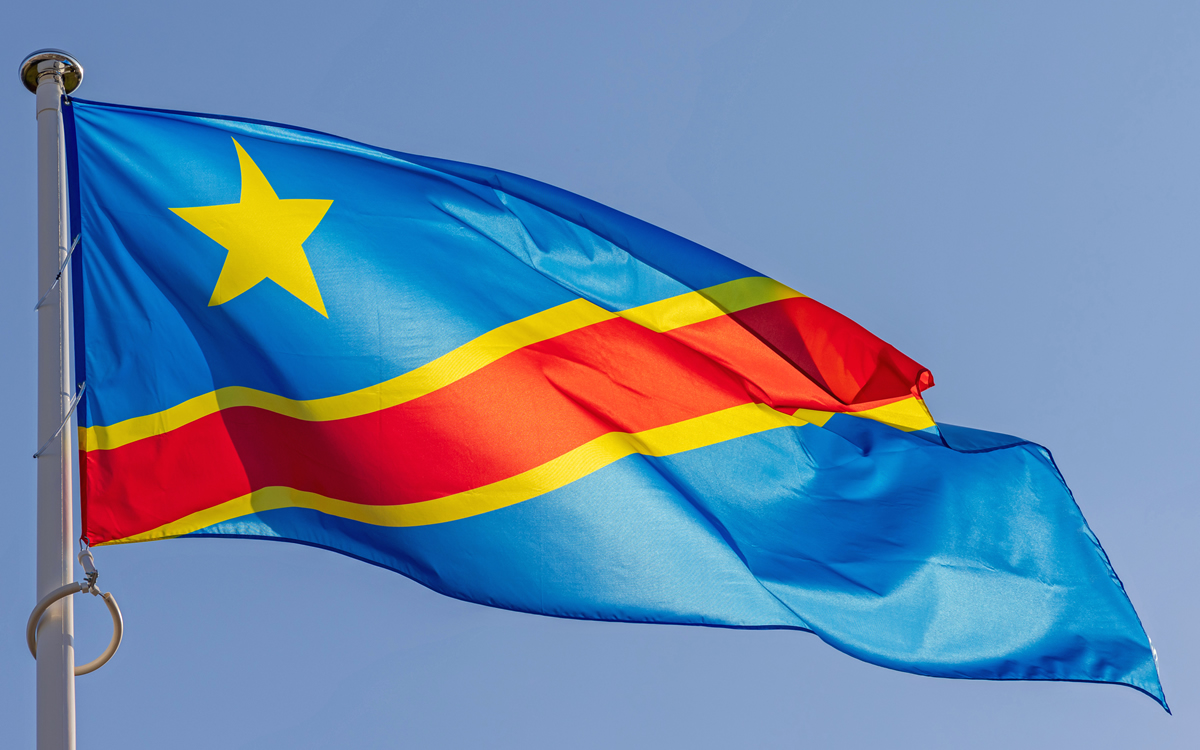 A Congolese advocacy group says gangs and young people have been attacking LGBTQ and intersex people in Kamituga, a rural area in the eastern part of the country.
Rainbow Sunrise Mapambazuko says traditional chiefs and community leaders, together with the local police, since the beginning of January have been implementing new methods to punish people who they suspect are LGBTQ or intersex.
"Imagine being targeted with mob violence as a form of public punishment for who you are. This is what gangs of youngsters are doing to queer folk in Kamituga, with the complicity of community leaders, customary chiefs and the local police," said the advocacy group.
The Superior Council for Audiovisual and Communication, Media Regulatory Authority in the country also cautioned all media to desist from what it described as the promotion of LGBTQ and intersex-specific content. The regulatory body has also said any media outlet or journalist who promotes LGBTQ and intersex-specific content could face heavy penalties.
"The severity of anti-LGBT+ hate crimes and homophobic violence suffered by LGBT+ people have left us weakened and forced many to live in hiding. This has also increased our social isolation, worsened our living conditions and hindered our access to health and justice services," said Rainbow Sunrise Mapambazuko. "We, LGBT+ people in the DRC (Democratic Republic of the Congo), have always lived in an unacceptable situation of serious and systematic violations of our human rights. Our marginalized status denies us any national protection from the abuse of any kind, it excludes us, and it puts us beyond the reach of our fundamental rights but these new forms of public torture are brutalities never before seen, not even in the DRC."
Rainbow Sunrise Mapambazuko also said LGBTQ and intersex people are publicly used as a source of discrimination in the name of protecting Congolese mores.
"Our sexual orientation and gender identity are used publicly as a source of discrimination, prejudice and rejection and unjust regulation in the name of protecting Congolese mores and customs," said the group. "They have set up groups of young people in every locality for a veritable manhunt. LGBT+ people who are caught are beaten and publicly stripped in order to punish them and make them change their sexual orientation or gender identity,"
Rainbow Sunrise Mapambazuko has started a petition to end the violence against LGBTQ and intersex people in Kamituga, even though it acknowledges there is no hope these attacks will stop.
LGBTQ and intersex Congolese continue to suffer violent attacks from government officials, society, religious sects and traditional chiefs.
The Washington Blade in January reported M23 rebels in Congo's North Kivu province forcibly displaced a number of transgender people. A local activist said residents of a refugee camp refused to help them, in part, because they consider them to be "sorcerers, bad luck charms and of being the origin of the war following their evil practice."
There is no specific law that criminalizes consensual same-sex sexual relations in Congo apart from marriages between people of the same-sex. Congolese MPs in recent years have called for the enactment of laws that specifically criminalize any form of same-sex relations or those who advocate for them.
Congolese who identify as LGBTQ or intersex are not open about their sexual orientation or gender identity because they are afraid they will be attacked. Those who are open about their sexuality often face hostility, widespread discrimination, rejection, social exclusion and harassment.