Win a pair of VIP tickets to Avalon Saturdays!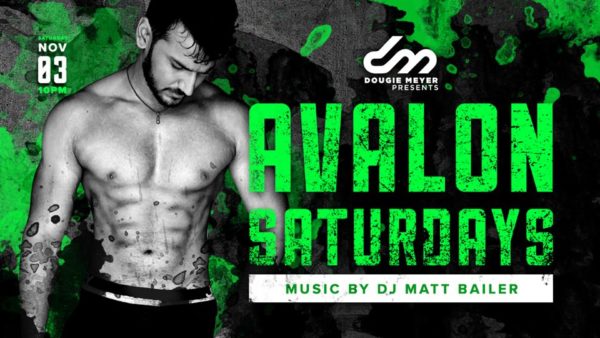 Saturdays' are back in DC!"
Dougie Meyer brings his new weekly Saturday night LGBTQ dance party to the incredible venue, Soundcheck! Prepare to be immersed in a state-of-the-art sound and lighting system while dancing to a roster of rotating DJ's. Not to mention, pop-up drag performances throughout the night!
This weeks line-up:
Music:
DJ Matt Bailer
Ladies:
Lena Lett
Brooklyn Heights
Sasha
Moves:
Eddie Danger
Trevor Northman
Reno
Soundcheck uniquely provides a first-rate underground nightlife experience. From ceiling to floor, the venue is outfitted with everything from acoustic paneling to a reinforced cork wood floor to provide an intimate, recording studio-style connection to dance and electronic music. The D & B Audiotechnik Y-series speakers, installed by the same team behind Echostage's sound system, also assist in providing world class sound and ambiance in a 4,000 square-foot space unlike any other venue in the city.
Purchase tickets by clicking HERE.