New HIV/AIDS initiative targets black gay men in D.C.
D.C. Mayor Adrian Fenty joined health officials Tuesday to announce a new D.C. and National Institutes of Health research and treatment initiative aimed at decreasing the city's high rate of HIV infections.
The $26.4 million federally funded initiative, called the D.C. Partnership for HIV/AIDS Progress, includes among four components a study that targets black men who have sex with men to determine the best ways to curtail HIV infections among the group, which experts say is at high risk for HIV infection in the District.
"Tragically, our nation's capital has one of the highest rates of HIV/AIDS, where about 3 percent of adults and adolescents are infected with the virus," said NIH's Dr. Anthony Fauci at the initiative's unveiling.
"By collaborating with Mayor Fenty's administration to establish the new D.C. Partnership for HIV/AIDS Progress, NIH will seek to answer critical HIV research questions that could positively affect the District's HIV/AIDS problem and serve as a model for programs in other U.S. cities as well," Fauci said.
Fenty said the initiative comes two years after his administration set in motion sweeping changes in the city's AIDS office and Department of Health, which he said has laid the groundwork for making D.C. a national leader in the fight against AIDS.
"This comprehensive collaboration will generate fresh ideas, new services and technical knowledge to enable the city and NIH to prevent new infections and improve health care services for all residents living with HIV/AIDS," he said.
Also speaking at the news conference, held at a private community clinic in Anacostia, were D.C. City Council member David Catania (I-At Large), who chairs the Council's Committee on Health; Dr. Pierre Vigilance, director of the D.C. Department of Health; and Dr. Shannon Hader, senior deputy director of the city's health department in charge of the recently renamed D.C. HIV/AIDS, Hepatitis, STD & Tuberculosis Administration.
Catania said he was hopeful that the benefits from the joint D.C.-NIH initiative combined with the "steady progress" the city is making on the HIV/AIDS front would lead to improved numbers in the infection rate before the city hosts the World AIDS Conference in 2012.
"This is a day we've waited for for a long time," he said.
Don Blanchon, executive director of the Whitman-Walker Clinic, said the Clinic would play a role in the joint D.C.-HIH initiative.
"This new partnership has the potential to make a real difference in people's lives, especially in how we combat HIV/AIDS in D.C.," Blanchon said. "We are proud to be a part of this effort."
An NIH statement released at Tuesday's news conference says the study of black men who have sex with men, is already underway in D.C. and other cities, and is being conducted by the NIH's National Institute of Allergy & Infectious Diseases. Fauci heads that division.
The NIH statement notes that blacks represent 76 percent of the District's HIV/AIDS cases. Recent D.C. studies have shown that while heterosexuals make up the highest percentage of newly HIV-infected people in the city, men who have sex with men make up the highest number of overall HIV cases in the District.
According to the statement, the research into black men who have sex with men includes gathering "sexual and social networking information from black men who have sex with men."
The statement said as part of the effort, "participants receive HIV risk-reduction counseling and condoms; testing for HIV and other sexually transmitted infections; screenings for substance use, mental health issues, partner and/or homophobic violence; and a peer system to help them navigate the health care system and utilize HIV services."
It says this two-year study will "assess the impact of these services on HIV incidence." The study will enlist 2,600 men in six U.S. cities, including about 400 in D.C.
Other components of the joint D.C.-NIH initiative include tracking and measuring the success of HIV care; enhancing care for other HIV-related medical issues, such diabetes, Hepatitis, and cardiovascular disease; and a "test and treat" pilot program.
Fauci said the "test and treat" program is part of an international experiment among AIDS researchers and physicians. He noted that its aim is to determine whether an aggressive medical treatment regimen that drastically reduces the HIV viral load among patients could be the most effective means of preventing the spread of the virus.
He noted that some researchers with the United Nation's World Health Organization believe the rate of infection in a given geographical area could be reduced to a greater degree under a "test and treat" program than through more traditional prevention programs such as condom distribution and HIV prevention education.
According to WHO researchers, a lower viral load reduces the chance of infection, even in instances where people engaged in unprotected sex.
Nasty Pig co-founder: White House 'walking the walk' on LGBTQ public health
David Lauterstein, husband met with mpox response coordinator on Jan. 12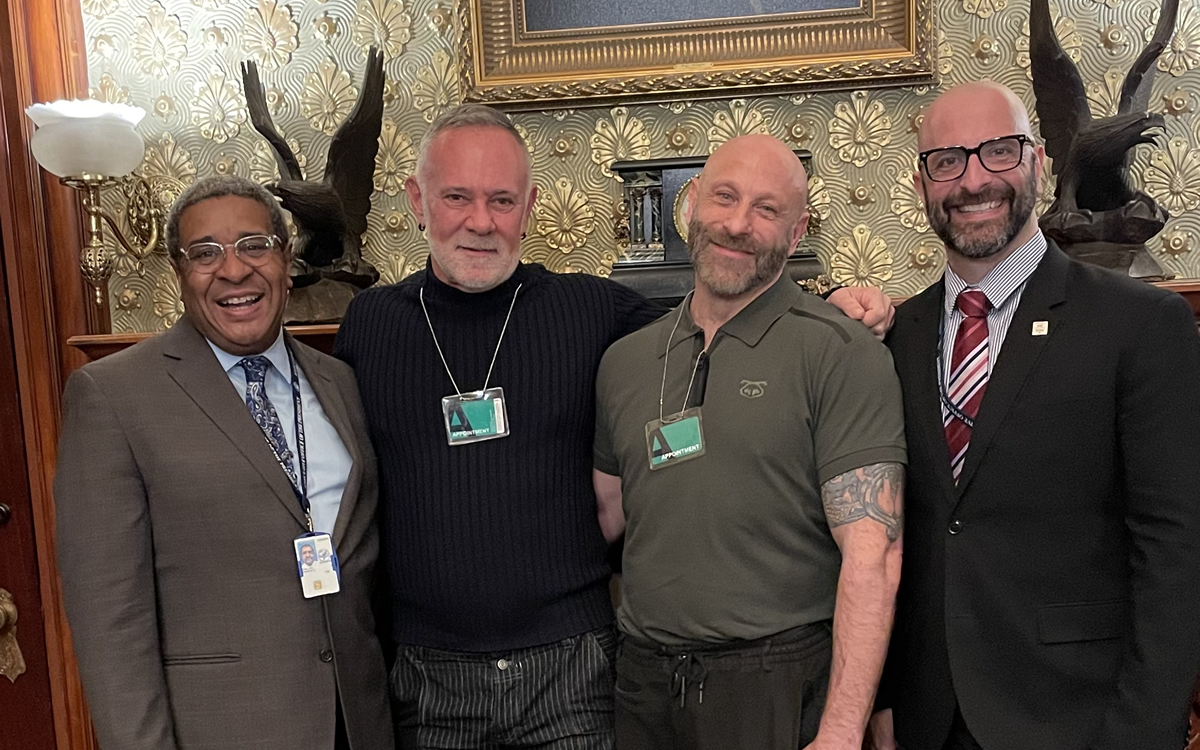 David Lauterstein, co-founder of the popular clothing brand Nasty Pig with his husband, Frederick Kearne, spoke with the Washington Blade by phone on Thursday about his company's work with the Biden administration on public health initiatives targeting the LGBTQ community.
The Nasty Pig team received an invitation to the White House on Jan. 12, ahead of the company's planned participation in Mid Atlantic Leather, the fetish event held annually in D.C. over Martin Luther King Jr. weekend.
After meeting with officials, including White House National Mpox Response Deputy Coordinator Demetre Daskalakis and Harold Phillips, policy director of the White House Office of National AIDS Policy, Lauterstein and Kearne decided to scrap their Nasty Pig booth at MAL in favor of administering a popup mpox and sexual health clinic in partnership with federal and D.C. public health teams.
During those conversations at the White House, "We found out that there was a big need for second shots," Lauterstein told the Blade on Thursday.
"We learned we have queer siblings in smaller towns and cities where asking for a vaccine is outing yourself — there are queer people who have to put their health at risk because they can't go to Walgreens and ask for an mpox vaccine," he said.
Lauterstein told himself, "I don't give a fuck if we help [just] one person" with the popup clinic, which turned out to be a resounding success. "After day one, the D.C. Department of Health had to call for backup" to meet the demand, Lauterstein said.
From the time he founded Nasty Pig in 1994 amid the AIDS crisis, "we wanted to be a voice of sexual positivity at a time when our community had adopted so much of the stigma placed unfairly upon us, when back then the prevailing wisdom was to blend in and be heteronormative because we were seen as the spreaders of death," Lauterstein said.
At the White House, a visit that was "one of the most humbling and profound experiences of my life," Lauterstein said he was stuck by the diversity of the teams working on behalf of the mpox response and other public health initiatives.
"Talk about 'walking the walk,'" he said.
The administration's decision to partner with Nasty Pig and hire health officials like Daskalakis who have experience administering programs that are tailored to the needs of LGBTQ people and grounded in, for example, a realistic and judgment-free understanding of the sexual behaviors of gay and bisexual men, is revelatory, Lauterstein said.
"It's such an evolution of public health and the magnitude of it isn't lost on me due to our history," he said, adding that "if we could have had these conversations in 1981 [as the AIDS crisis emerged], the amount of suffering and pain that could have been spared our community would have been tremendous."
"The fact that we have an administration that understands we don't need to be lectured to but rather spoken with about how we solve these problems together is a huge shift," Lauterstein said [emphasis added.]
Lauterstein and Daskalakis developed a friendship during the early days of the COVID-19 pandemic, during which time Daskalakis was a decorated public health official in New York.
They discussed the unmet need for recommendations tailored to the LGBTQ community, and Daskalakis's guidelines for how to have safe sex during the pandemic reached a broad audience thanks to Lauterstein's network of devoted Nasty Pig fans and large social media following.
"I recognized the power of our relationship when [Daskalakis] was promoted to the [Centers for Disease Control and Prevention] and then quickly snapped up by the White House to lead the mpox coordinated response," Lauterstein said. "They couldn't have asked for a better guy."
Following months of aggressive public outreach and vaccination campaigns coordinated by the federal government with state, local and community partners, the U.S. Department of Health and Human Services allowed the mpox public health emergency to expire on Tuesday.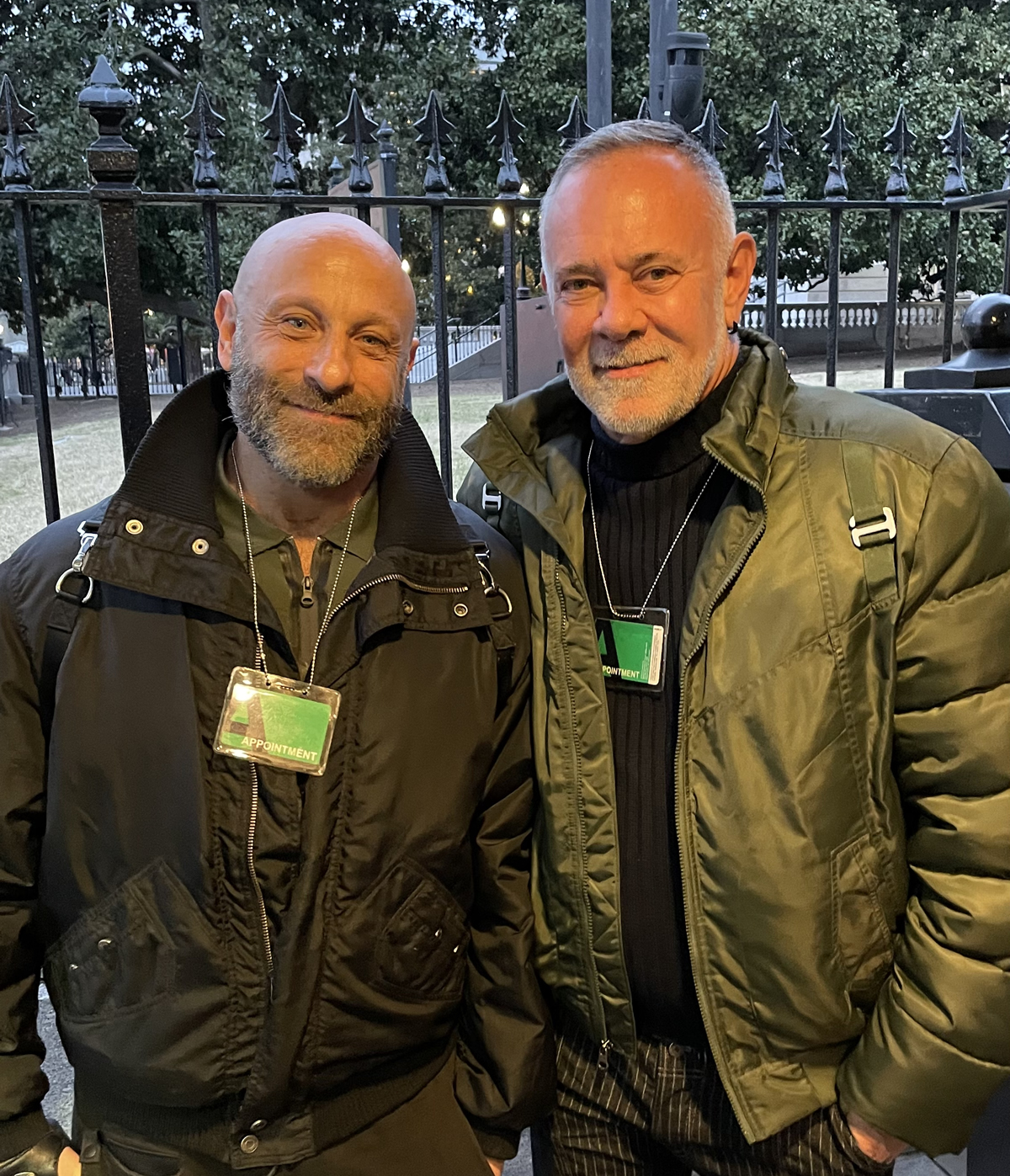 PEPFAR marks 20th anniversary
Achievements applauded throughout the advocacy community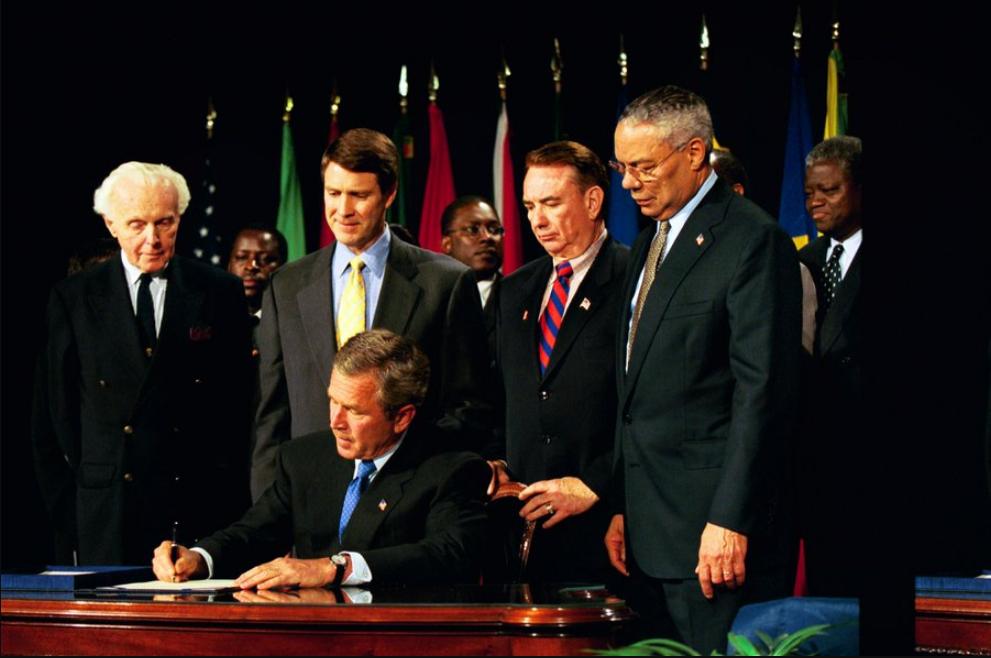 The President's Emergency Plan for AIDS Relief marks its 20th anniversary Saturday, marking the largest commitment by any nation to address a single disease in the world.
The initiative which was personally led and launched by former President George W. Bush in 2003, its funding has totaled more than $110 billion to date, including funding for the Global Fund to Fight AIDS, Tuberculosis and Malaria (Global Fund), to which the U.S. government is the largest donor.
PEPFAR is credited with saving millions of lives and helping to change the trajectory of the global HIV epidemic. The White House today released a statement by President Joe Biden marking the 20th anniversary:
"20 years ago today, President George W. Bush declared that preventing and treating HIV/AIDS was a foreign policy priority of the United States. At a time when nearly 30 million people were HIV positive, but very few were receiving life-saving medicines, the President's Emergency Plan for AIDS Relief (PEPFAR) transformed the global AIDS response and laid a marker for America's commitment to countries that were impacted the hardest by the AIDS epidemic. Helping lead the bipartisan effort in Congress to authorize PEPFAR is among my proudest achievements from my time in the Senate. To this day, PEPFAR remains a powerful example of America's unmatched ability to drive progress and make life better for people around the world.
 
Since 2003, PEPFAR has saved more than 25 million lives and dramatically improved health outcomes in more than 55 partner countries. AIDS-related deaths have declined by 68 percent since their peak in 2004, and new HIV infections are down 42 percent. PEPFAR investments have ensured that 5.5 million babies have been born HIV-free. And two decades of investment in partner nations' health systems played a critical role in countries' ability to respond to other health crises such as COVID-19, Mpox, and Ebola.    
 
Today, PEPFAR continues to support 20.1 million people around the world with HIV/AIDS treatment, and my administration is committed to continuing to lead the global HIV/AIDS response. We will build on our decades of progress to reach the Sustainable Development Goal of ending AIDS by 2030, work to eliminate the stigma and inequities that keep people from accessing care, and keep the voices of people living with HIV/AIDS at the center of our response. I look forward to working with Congress on PEPFAR's reauthorization this year."
PEPFAR is overseen by the U.S. Global AIDS Coordinator, who is appointed by the president, confirmed by the Senate, and reports directly to the secretary of state, as established through PEPFAR's authorizing legislation.
PEPFAR's original authorization established new structures and authorities, consolidating all U.S. bilateral and multilateral activities and funding for global HIV/AIDS. Several U.S. agencies, host country governments and other organizations are involved in implementation.
Dr. John Nkengasong, the current coordinator was sworn in on June 13, 2022, and holds the rank of ambassador leading the Office of the Global AIDS Coordinator at the State Department.
Twenty years ago this month, President George W. Bush announced #PEPFAR during his State of the Union address. Since then, the U.S. government has invested $100B+ in the global HIV/AIDS response through PEPFAR, saving 25M lives & bringing us closer to #EndAIDS2030. #PEPFAR20 pic.twitter.com/SMAOHWPZ03

— PEPFAR (@PEPFAR) January 11, 2023
Nobel Prize winning scientist Harold Varmus, who served as director of the National Institutes of Health from 1993-1999 and currently the Lewis Thomas University Professor of Medicine at Weill Cornell Medicine in New York, wrote in an article honoring World Aids Day 2013:
[…] "the PEPFAR story must begin with George W. Bush and his wife, Laura, and their interests in AIDS, Africa, and what Bush termed "compassionate conservatism." According to his 2010 memoir, "Decision Points," the two of them developed a serious interest in improving the fate of the people of Africa after reading Alex Haley's "Roots" and visiting the Gambia in 1990. In 1998, while pondering a run for the U.S. presidency, he discussed Africa with Condoleezza Rice, his future secretary of state; she said that, if elected, working more closely with countries on that continent should be a significant part of his foreign policy. She also told him that HIV/AIDS was a central problem in Africa but that the United States was spending only $500 million per year on global AIDS, with the money spread across six federal agencies, without a clear strategy for curbing the epidemic."
Key Facts (As provided by Kaiser Health and Family Foundation)
Although the U.S. has been involved in efforts to address the global AIDS crisis since the mid-1980s, the creation of PEPFAR in 2003 marked a significant increase in funding and attention to the epidemic.
PEPFAR is the largest commitment by any nation to address a single disease in the world; to date, its funding has totaled more than $110 billion, including funding for the Global Fund to Fight AIDS, Tuberculosis and Malaria (Global Fund), to which the U.S. government is the largest donor. PEPFAR is credited with saving millions of lives and helping to change the trajectory of the global HIV epidemic.
U.S. funding for PEPFAR grew from $2.2 billion in FY 2004 to $7.0 billion in FY 2022; FY 2022 funding includes $5.4 billion provided for bilateral HIV efforts and $1.6 billion for multilateral efforts ($50 million for UNAIDS and $1.56 billion for the Global Fund.)
As the COVID-19 pandemic continues to have profound effects across the world, PEPFAR has acted to respond to COVID-19 in countries that receive support in order to minimize HIV service disruptions and leverage the program's capabilities to address COVID-19 more broadly.
Looking ahead, PEPFAR faces several issues and challenges, including how best to: address the short- and long-term impacts of COVID-19 on PEPFAR and the HIV response; accelerate progress toward epidemic control in the context of flat funding; support and strengthen community-led responses and the sustainability of HIV programs; define its role in global health security and broader health systems strengthening efforts; and continue to coordinate with other key players in the HIV ecosystem, including the Global Fund.
Key Activities and Results (As provided by Kaiser Health and Family Foundation)
PEPFAR activities focus on expanding access to HIV prevention, treatment and care interventions. These include provision of antiretroviral treatment, pre-exposure prophylaxis (PrEP), voluntary male circumcision, condoms and other commodities related to HIV services. In addition, PEPFAR has launched specific initiatives in key strategic areas. For example, in 2015, PEPFAR launched DREAMS, a public-private partnership that aims to reduce HIV infections in adolescent girls and young women.
The latest results reported by PEPFAR indicate that it has:
Supported testing services for 63.4 million people in FY 2021;
Prevented 2.8 million babies from being born with HIV, who would have otherwise been infected;
Provided care for more than 7.1 million orphans and vulnerable children;
Supported training for nearly 300,000 new health care workers; and
Supported antiretroviral treatment for 18.96 million people.
In the 15 countries implementing the DREAMS initiative, new diagnoses among adolescent girls and young women have declined with most DREAMS areas (96 percent) experiencing declines greater than 25 percent and nearly two-thirds with declines greater than 40 percent.
The achievements of the PEPFAR program have been remarkable, well-documented by outside evaluators, and hugely applauded throughout the advocacy community and the developing world. In general, milestones have been met, the program has been enlarged (for instance, to include some research on implementation of medical assistance), the roster of PEPFAR countries has grown and spending plans have not been exceeded.
FDA guidance eases blood donation restrictions for gay, bi men
Sen. Tammy Baldwin, Congressional LGBTQ+ Equality Caucus, LGBTQ groups celebrate new FDA proposal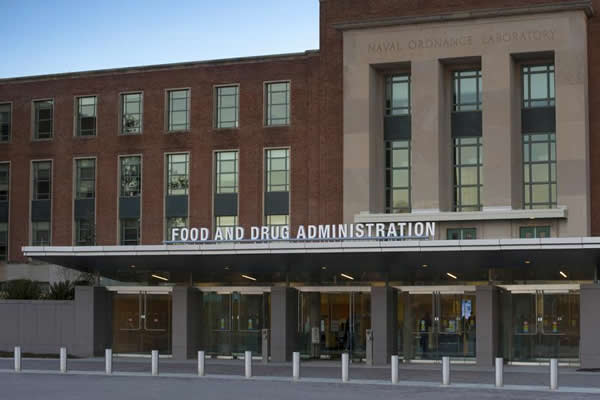 The U.S. Food and Drug Administration (FDA) introduced a proposed change to its blood donation guidelines on Friday that would ease restrictions for gay and bisexual men.
The FDA notes the proposal, news of which was first reported in November, would bring U.S. policies in alignment with those in place in countries like the U.K. and Canada. The agency is expected to formally adopt the new guidelines after a public comment period.
The move follows criticism from LGBTQ groups and organizations like the American Medical Association (AMA) that have long argued the current policy is homophobic and based on an outdated understanding of the risks associated with blood donation by men who have sex with men.
As the AMA wrote of the current policy: "a man who has protected sex with another man in the three months prior to a blood donation cannot be a donor, but a man or woman who has unprotected sex with multiple partners of the opposite sex over the same time period remains eligible."
The FDA's proposal would lift the mandatory three-month deferral period for some men who have sex with men and instead use a "gender-inclusive, individual risk-based questions relevant to HIV risk."
Potential donors would be asked for information about their sexual history over the past three months. Respondents who indicate they have had sex with one or more new sexual partners would then be asked whether they have had anal sex during this period. Those who answer "yes" would be deferred from blood donation.
Axios noted that as of this morning, about 20 percent of the country's community blood centers have a one-day supply or less, while the FDA's broadened eligibility criteria would increase the annual blood supply by two to four percent, citing data from America's Blood Centers' daily tracker and the Williams Institute.
U.S. Sen. Tammy Baldwin (D-Wis.) issued a statement celebrating the FDA's proposal. "As I have long advocated for, this blood donation policy takes a step forward and is better rooted in the most up-to-date science with a focus on individual risk factors, not outdated stigmas that effectively ban gay and bisexual men," she said.
Baldwin has repeatedly urged the agency to revisit its blood donation policy over the years, including by corralling support from other members of Congress to cosign letters to the FDA in 2014 and 2016, raising the issue again in 2020 as the COVID-19 pandemic exacerbated shortages in the blood supply.
The Congressional LGBTQ+ Equality Caucus also acknowledged the move in a statement by its chair, Rep. Mark Pocan (D-Wis.): "I am glad the FDA is finally moving toward an individual risk-based assessment model, but recognize, based on existing reporting, that many LGBTQI+ people may still be barred from donating," he said. "I look forward to taking a closer look at the proposed guidelines once they are published and working with the FDA to ensure that any unnecessary barriers are removed."
Several LGBTQ groups also issued statements celebrating the FDA's new guidance.
"These changes are 40-plus years in the making, and are a tremendous leap forward toward elevating science over stigma," said GLAAD President Sarah Kate Ellis. "GLAAD and leading medical experts have long been advocating for guidelines that see and treat LGBTQ people the same as any other person, including as potential donors who want to help others."
"This new policy removes a decades-long barrier for many in our community – and there is more to do to ensure gay, bisexual and transgender people are no longer unfairly stigmatized when they try to donate blood," Human Rights Campaign President Kelley Robinson said. "The assessment criteria have flaws, focusing excessively, for instance, on the number of partners a potential donor has instead of just on new partners," she added.
Carl Schmid, executive director of the HIV+ Hepatitis Policy Institute, said: "While this long-overdue change is being made based on the science and the facts, which have been clear for years, it is the result of the leadership of the Biden administration that continues to tear down discriminatory government policies."