If Santa didn't plop a new car in your driveway last month, fear not. The economy is inching forward, and dealers are keeping prices at record lows to entice buyers into showrooms. So what to buy? Here's a look at the top vehicle picks for 2010.
Best compact
Nissan Cube
$14,000
Mpg: 25 city/30 highway
It's cute. It scoots. And it hauls like a sport-ute. Nissan's funky Cube takes refrigerator-like styling to a new level, with pert bumpers, rounded door frames, and a wraparound window that snakes across the back and right side of the vehicle. "Austin Powers" fans will love the optional shag carpet on the dash. And "Dr. Who" fans will love how the roomy cabin is akin to the Tardis — the spaceship that looks like a British phone booth on the outside, but is as big as a soccer field inside. Built on the compact Versa platform, the Cube comes with the same peppy engine, as well as six airbags and traction/stability control. Three trim levels, including a tuner-like Krom edition with rear-roof spoiler, aluminum-trim pedals, and 20-color ambient lighting. Must-have options: push-button ignition, steering-wheel audio controls and Rockford Fosgate subwoofer.
Best sedan
Buick LaCrosse
$28,000
Mpg: 17 city/26 highway
Taking a cue from Jerome Kern, GM is picking itself up, dusting itself off, and starting all over again. This includes the radically redesigned LaCrosse, with its sexy styling, sporty handling, and cutting-edge interior — much less Fred and Ginger, in other words, and much more Adam Lambert. Taut steering, adjustable shock absorbers and solid braking add to the package. And a top-of-the-line V6 puts out plenty of power, but two other engine choices are simply too wimpy. Still, the LaCrosse is full of the latest luxe options, such as power rear sunshade, heated side mirrors with integrated turn signals, rear-seat entertainment system with dual headrest displays, and 11-speaker Harman Kardon surround-sound stereo.
Best crossover
Honda Accord Crosstour
$30,000
Mpg: 18 city/27 highway
The Rolling Stones couldn't get no satisfaction, and apparently neither can Honda. Despite two popular crossovers — the midsized Pilot and smallish CUV — the automaker just added the new Crosstour. The reason: Crossovers are the fastest growing automotive segment. Honda took its popular Accord sedan, raised the rear, then added a door. And it works, sort of. This hauler is really a butch hatchback that rides higher (and is quieter) than the sedan, maneuvers like a sport wagon, and is shorter than most crossovers — albeit with a lot less cargo room. Only two trim levels, both with bolstered seats and lots of standard gear. The smallish rear window hinders visibility, but there's a backup camera with the optional voice-activated nav system.
Best green machine
VW Golf TDI
$22,000
Mpg: 30 city/41 highway
Achtung, baby! After years of mediocre reliability and a lackluster lineup, VW is back in the game. This time it's with the compact Golf, which had been renamed the Rabbit the past three years. With this latest name change, the Golf also gets a new design, including sleeker sheet metal, reworked fascia and upscale techno cabin. But the big news is the new TDI model, with standard sport suspension and clean-diesel engine. Top speed: 130 mph, with 0 to 60 mph in about 8.6 seconds. Cornering is tight and controlled, with sure shifting and superb braking. And there's a choice of coupe or sedan, with either a six-speed manual or manumatic transmission.
Best luxe mobile
Jaguar XK coupe
$83,000
Mpg: 16 city/24 highway
If snarky coach Sue Sylvester on "Glee" could afford one, this is the Jag she'd drive. Available in coupe or convertible, this in-your-face status symbol gets more aggressive styling and major mechanical upgrades. There's a choice of two new V8s, but it's the high-test 510-hp model that screams from 0 to 60 mph in just 4.6 seconds. The tight chassis used to be a pain in the butt — literally — but a new drive-control feature offers three different suspension settings to ease the ride. And the ritzy interior has heated/cooled seats, heated steering wheel, and Bowers & Wilkins surround-sound stereo. Still, it's that macho exhaust rumble that gets your blood pumping each time you get behind the wheel.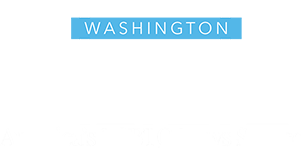 Standout SUVs: Jeep Compass, Subaru Crosstrek
Americans still prefer larger vehicles to sedans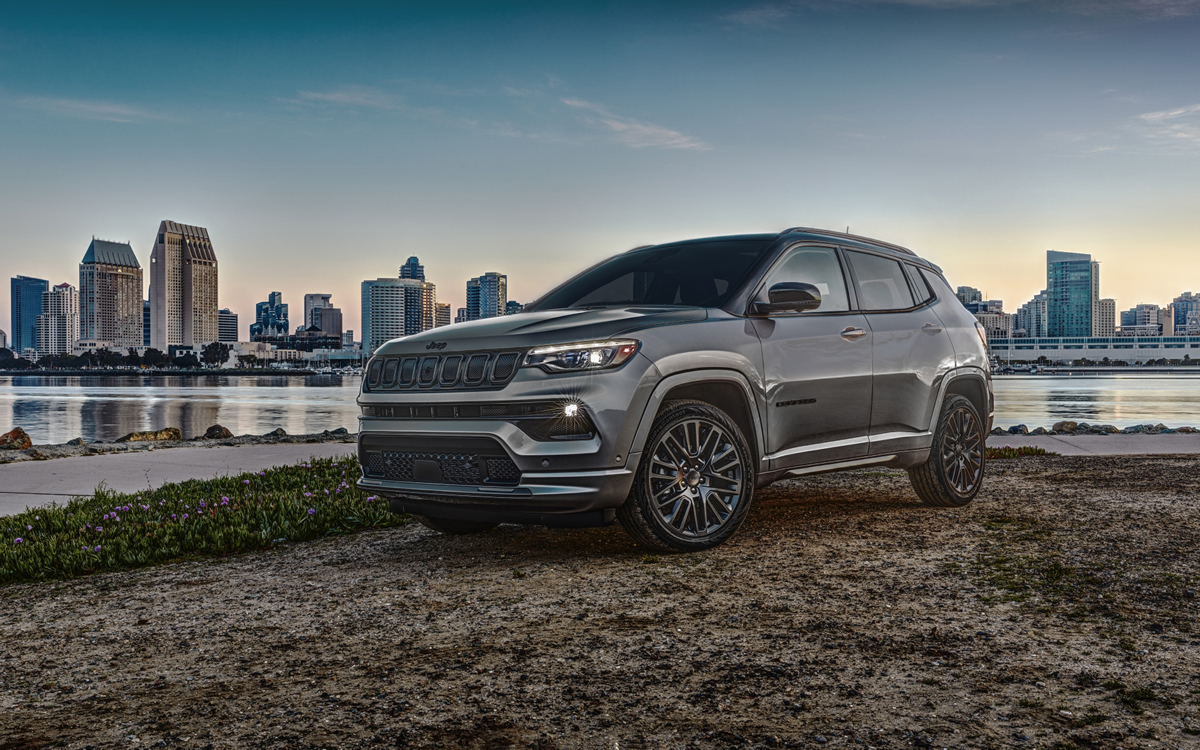 Last year Americans left many old-school chariots in the dust, buying twice as many SUVs as sedans. But while early pioneers like the Jeep Cherokee and Ford Explorer get props for leading the sport-ute charge, today there are more than 170 models. I recently test drove two newish SUVs that kinda-sorta remind me of my Pride bracelet: They make a statement, but at an affordable price.
JEEP COMPASS
$29,000
MPG: 24 city/32 highway
0 to 60 mph: 7.5 seconds
Cargo room: 27.2 cu. ft.
PROS: lots of amenities, good storage, all-wheel drive
CONS: some pricey options, stiff ride, bit noisy cabin
IN A NUTSHELL: Redesigned last year, the Jeep Compass gets a stronger engine for 2023. More power usually means reduced fuel efficiency, but mileage is up almost 10% from the previous model. Another plus: More stowage space, which had been sorely lacking. And all-wheel drive is now standard, so better traction and handling, especially on slick or gravelly terrain.
Despite having chiseled looks like the midsize Jeep Cherokee, the smaller Compass feels lighter and more limber. But while this compact SUV can handle light off-roading, the short wheelbase makes it hard to ignore potholes or speed bumps. In fact, I often had to slow down to a crawl to not seesaw jarringly over them. In other words, any Barbie or Ken wannabes with perfectly coiffed hair will want to stick to smoother surfaces when driving this vehicle.
The well-built cabin is much improved, with higher quality materials. The dash is covered in soft-touch leather—a nice touch—with a 7-inch digital instrument cluster and 10.1-inch touchscreen. Plenty of legroom and headroom in front, but tallish backseat passengers may feel a bit squished.
There are five trim levels, including the top-of-the-line Trailhawk, with more aggressive styling and solid off-road capability. I tested the mid-range Latitude Lux, which costs $5,000 more than the base model but comes with larger wheels, heated seats, and other niceties.
Notable tech features: smartphone integration, Wi-Fi hot spot, Bluetooth, wireless charging, voice recognition, remote start and nine-speaker Alpine stereo.
But it's the list of safety gear that rally wowed me, such as rearview camera, park assist, lane-departure warning, driver-attention monitoring, rear-seat passenger reminder, pedestrian and cyclist detection, blind-spot monitor, forward collision warning with active braking, and—whew!—so much more.
SUBARU CROSSTREK
$27,000
MPG: 28 city/34 highway
0 to 60 mph: 9.1 seconds
Cargo room: 20 cu. ft.
PROS: decent mileage, comfy seats, user-friendly cabin
CONS: poky base engine, so-so storage, plasticky dashboard
IN A NUTSHELL: With so much sport-ute competition these days, automakers seem to be revamping their SUV models each year (not every four to six years, as in the past). This time, the Subaru Crosstrek receives some nifty design flourishes and major cabin upgrades. Compared to the butch Jeep Compass, the curvier Crosstrek looks trés chic. Think boyish Buck versus trendy Eddie on "911."
Based on the nimble Impreza hatchback, the subcompact Crosstrek feels car-like and agile. Two engine choices, but opt for the more potent powerplant so it doesn't feel like you're just treading water. While the Crosstrek is smaller and slower than the Compass, the ride here is smoother and more composed. Higher ground clearance, tighter suspension and quick all-wheel drive system all help, as does a new direct-steering system. Plus, paddle shifters, which I only needed to use once or twice when merging into traffic, provide plenty of extra oomph.
The Crosstrek cabin, which is surprisingly quiet, offers good legroom for passengers in both the front and back. An optional 11.6-inch infotainment touchscreen is mounted vertically, similar to those iPad-like displays found in the Ford Mustang Mach-E and various luxury vehicles.
It says something when my biggest beef with the Crosstrek is the placement of the odometer reset button, which is only a smidge above the remote start button. Both buttons are completely obscured behind the steering wheel, so I was constantly reaching around and pressing the wrong one. A minor annoyance, to be sure. But if Subaru could fix this ergonomic annoyance, then I wouldn't have to listen to my husband claim that the problem is actually my own "user error."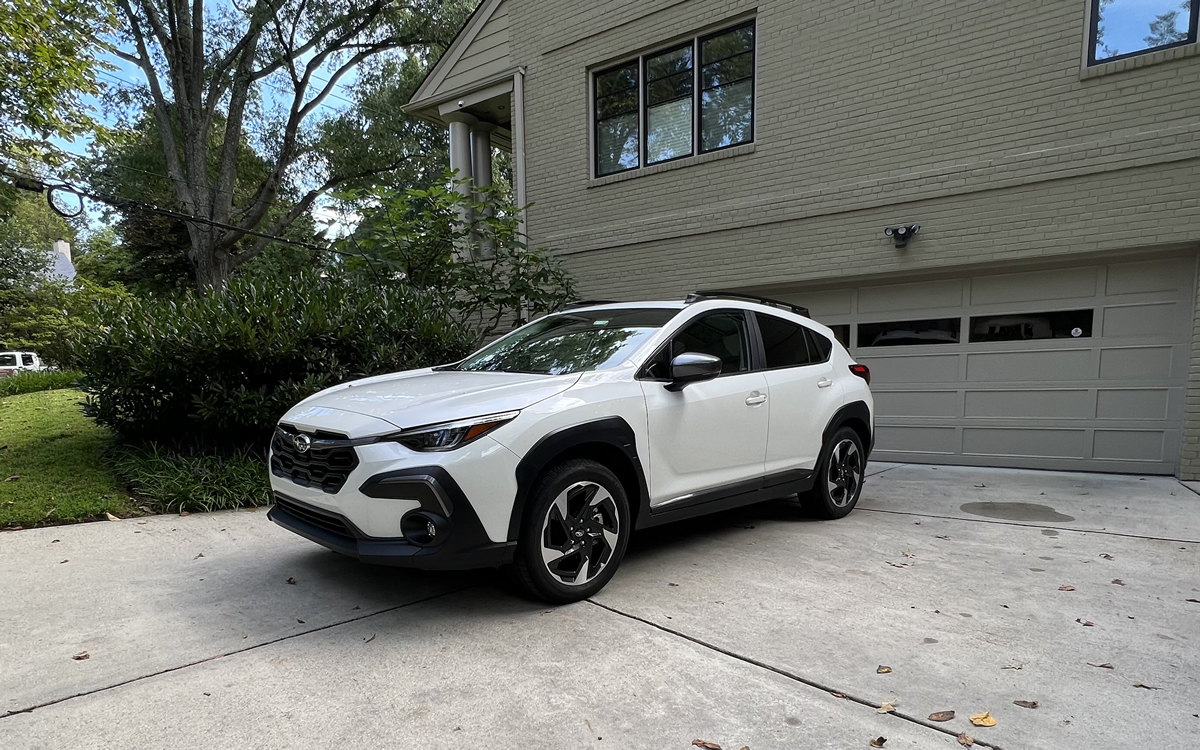 Tip-top pocket rockets: BMW M2, BMW Z4
German automaker leads in rankings for user-friendly options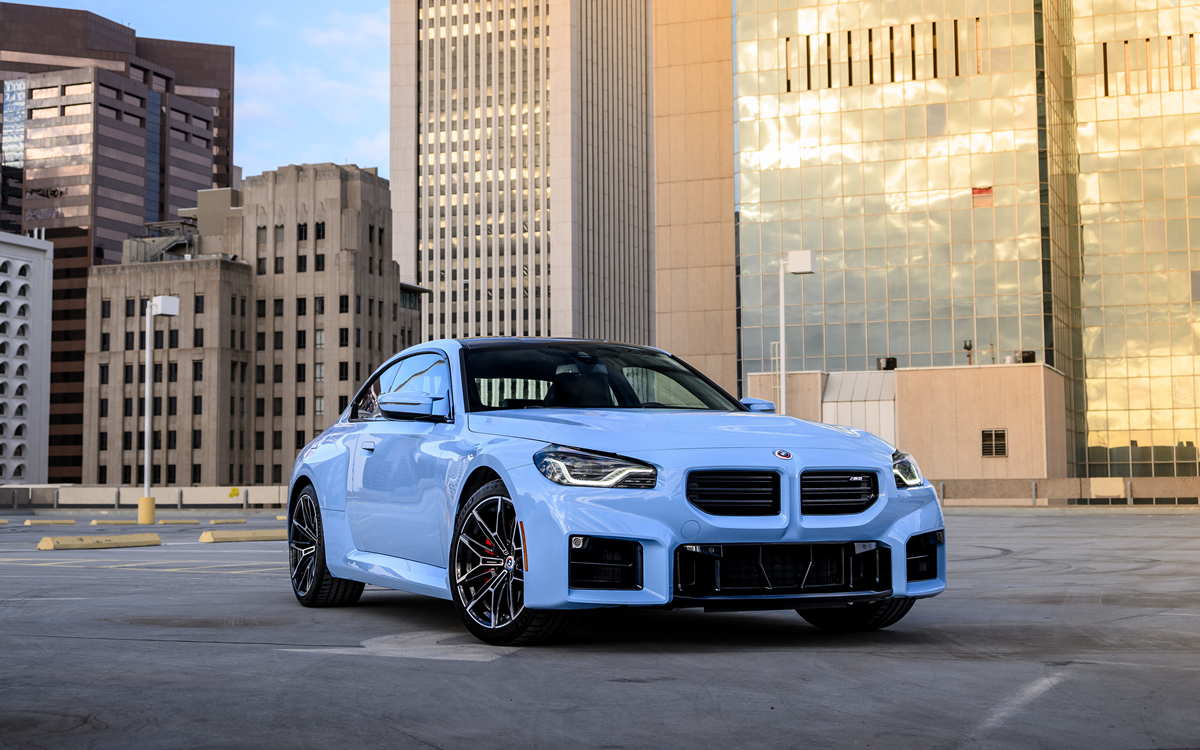 Sure, German cars are uber exciting, but Asian brands are much more reliable. Right? Well, not exactly.
This year, for the first time, BMW tops the list in what is considered the holy grail of product-quality resources: Consumer Reports. Along with improved reliability, BMW leads in the rankings for user-friendly options—including innovative infotainment systems.
To be sure, seven of the top 10 most-reliable vehicles are still made by Asian automakers.
But today's BMW drivers can enjoy both style and substance, with rides that are fun, fast, furious—and now very dependable.
BMW M2 COUPE
$64,000
MPG: 16 city/24 highway
0 to 60 mph: 3.9 seconds
Cargo room: 13.8 cu. ft.
PROS: lively acceleration, taut handling, sexy exhaust growl
CONS: rigid front seats, tight backseat, hard-to-access seatbelts
IN A NUTSHELL: I have a love-hate relationship with two-door cars. They fail the test when it comes to ferrying lots of people or more than a few suitcases. And forget about cross-country trips, especially if you want to pull over and catch 40 winks by stretching out in any sort of rear cargo area. But it's hard to resist the convenience of a coupe or convertible when scooching into tight parking spaces or weaving through congested traffic. And these rides can be a blast to drive. That's the case with the BMW M2 super-coupe, a pocket rocket that comes standard with a 435-hp engine and six-speed manual transmission. Expect automotive purists to forgo the optional eight-speed automatic, though it is a tad faster.
The feisty styling boasts flared fenders, muscular side panels and an arousing rear spoiler. As my husband Robert said, "This car is 'sex on wheels.' " Yes, indeed.
Of all the BMW high-performance M cars, the M2 is the smallest and least expensive. Yet it's loaded with the latest bells and whistles: sport-tuned suspension, track-oriented tires, side-impact airbags, knee airbags, Harman Kardon surround-sound stereo, 12.3-inch digital gauge display and an even-larger 14.9-inch infotainment touchscreen. This second-generation M2 is also longer and wider than before, which adds more leg and elbow room inside.
My test car came with the weight-saving carbon-fiber package. This included bucket seats with rigid thigh bolsters, as well as a quirky hard protrusion that stuck up awkwardly between my legs. Intended to keep you seated firmly in place when swooshing in and out of twisty curves, the intrusive seat design can sometimes smoosh your nether regions. In other words, there's a reason these seats are called "ball busters."
BMW Z4 ROADSTER
$55,000
MPG: 25 city/33 highway
0 to 60 mph: 5.2 seconds
Cargo room: 9.9 cu. ft.
PROS: wicked fast, easy to drive, cushy cabin
CONS: low ground clearance, no second row, skimpy storage
IN A NUTSHELL: Built on the same platform as the less-expensive but also less-luxurious Toyota Supra coupe, the BMW Z4 convertible is more of a comfortable cruiser than cheeky racecar. Two fine engine choices are available, though neither propels the Z4 as fast as the Supra or BMW M2 coupes. Still, handling and braking are splendid. Most important, my tush appreciated the more traditional seating in the Z4 compared with those butt-blasting seats in the M2.
As with all BMWs, styling on this two-seater is dramatically sculpted. My only complaint was with the doors, which are so darn long you need to lean over and reach into another county to close them.
The high-quality cabin is surprisingly spacious, with plenty of headroom, even with the top up. But storage cubbies are few and far between. Luckily, the trunk offers decent stowage, thanks to the power-operated top that takes up no cargo space when lowered. And despite having a fabric top instead of a thick metal one, there's very little road noise.
As with the M2, the Z4 is actually a lot of car for the money. Pricey competitors to the Z4 include the $101,000 Porsche Boxster S and $110,000 Mercedes SL-Class.
While crossovers and other SUVs may rule most showrooms today, these two rousing, reliable and relatively affordable two-door rides offer plenty of temptation.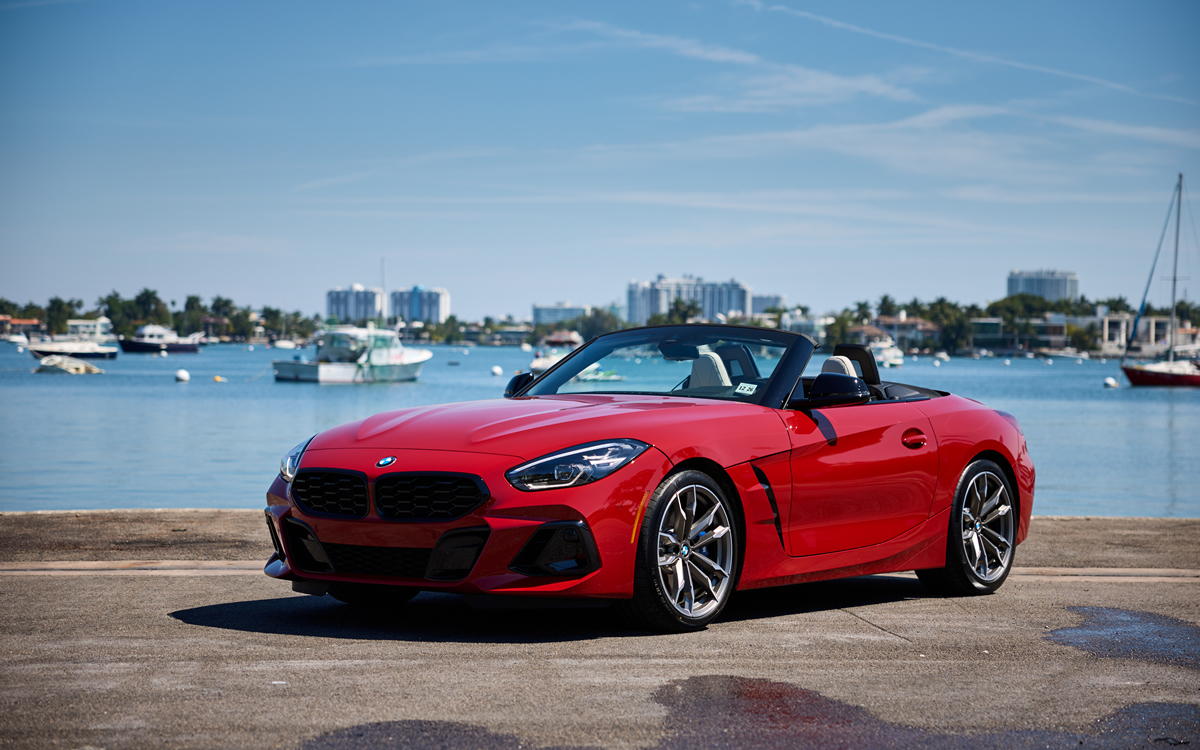 Hip hybrids: Ford Escape, Kia Sorento, Lincoln Corsair
These rides have the lowest lifetime maintenance costs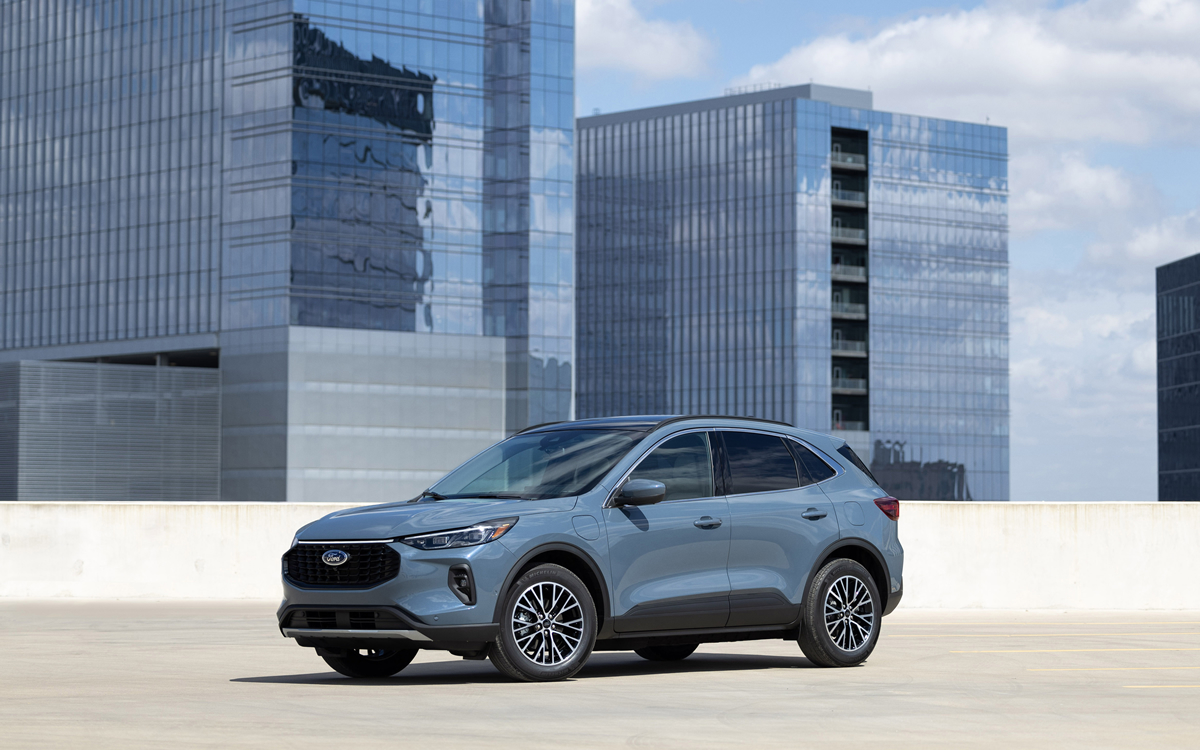 How cool are hybrids? Let us count the ways.
First, hybrids aren't fully electric, so there's no range anxiety about your battery conking out during a trip. Second, sticker prices are lower for hybrids than for electric vehicles. Third, hybrids—especially plug-in hybrids like those reviewed here—have the lowest lifetime maintenance costs.
And, oh yes, hybrids also boast a hoity-toity lineage: The first hybrid, the Mixte, was built in 1902 by Ferdinand Porsche.
FORD ESCAPE PLUG-IN HYBRID
$41,000
MPG: 40 city/40 highway
Electric-only range: 37 miles
0 to 60 mph: 7.7 seconds
PROS: Refreshed design, good fuel economy, roomy.
CONS: Some cheap interior plastics, no ventilated seats, no all-wheel drive.
IN A NUTSHELL: The Ford Escape plug-in hybrid is $13,000 less than its luxe sibling, the Lincoln Corsair. But cheaper doesn't mean lackluster. Exterior styling on an Escape is snazzy, with tasteful LED accent lighting stretching across the top of the grille. Handling is highly responsive, as are the brakes. And there's plenty of zip when driving in all-electric mode. Ford says this Escape can go 37 miles on battery power alone, but for me it was even better—up to 40 miles. Other nice surprises: a hushed cabin and crystal-clear stereo. There's only one trim level, but it's loaded: heated seats, heated steering wheel, dual-zone climate control, tinted rear windows, nav system and more. My test vehicle also came with many sweet options: head-up display, 360-degree split-screen camera, panoramic roof and active park assist. Overall, the Escape may not be as fully upscale as a Lincoln Corsair, but it's pretty close.
KIA SORENTO PLUG-IN HYBRID
$54,000
MPG: 35 city/33 highway
Electric-only range: 32 miles
0 to 60 mph: 7.9 seconds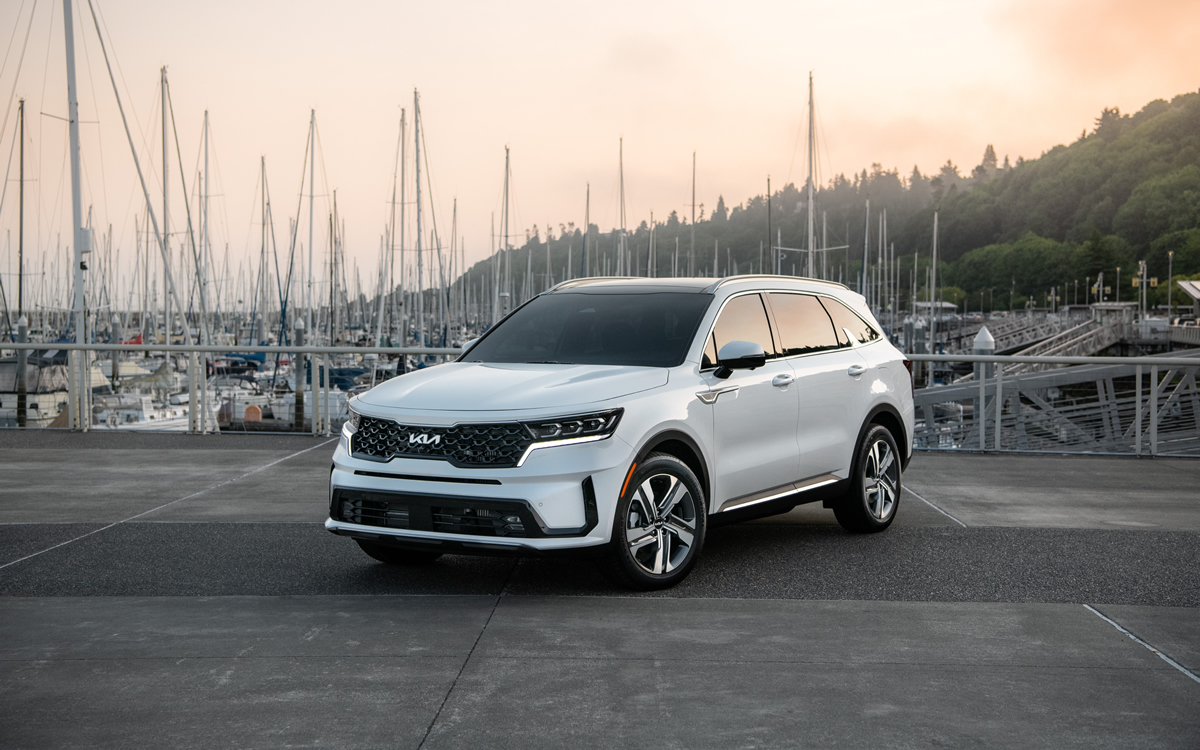 PROS: Fuel efficient, easy to drive, third-row seating.
CONS: Not so sporty, low towing capacity, third row for kids only.
IN A NUTSHELL: Need a larger hauler? The Kia Sorento plug-in hybrid is the most affordable midsize crossovers with third-row seating. A tad slower and less sporty than various competitors, this Kia is still one smooth ride. It felt especially steady as I was weaving through stop-and-go Beltway congestion after some unexpectedly long days at work. In fact, not once did I swear like a New York City cab driver under my breath. What's more, there's plenty of bang for the buck: remote keyless entry, hands-free power liftgate, LED interior lighting, second-row sunshades, 12-speaker premium Bose stereo and other goodies. The seating features alone are impressive: heated/ventilated front seats, heated second-row seats, 14-way power-adjustable driver's seat, 10-way front passenger seat, second-row captain chairs, and 50/50-split folding third-row seat. There are so many safety systems that even Volvo—renowned for its safety innovations—would likely be impressed. I know I was.
LINCOLN CORSAIR PLUG-IN HYBRID
$54,000
MPG: 34 city/32 highway
Electric-only range: 28 miles
0 to 60 mph: 7.0 seconds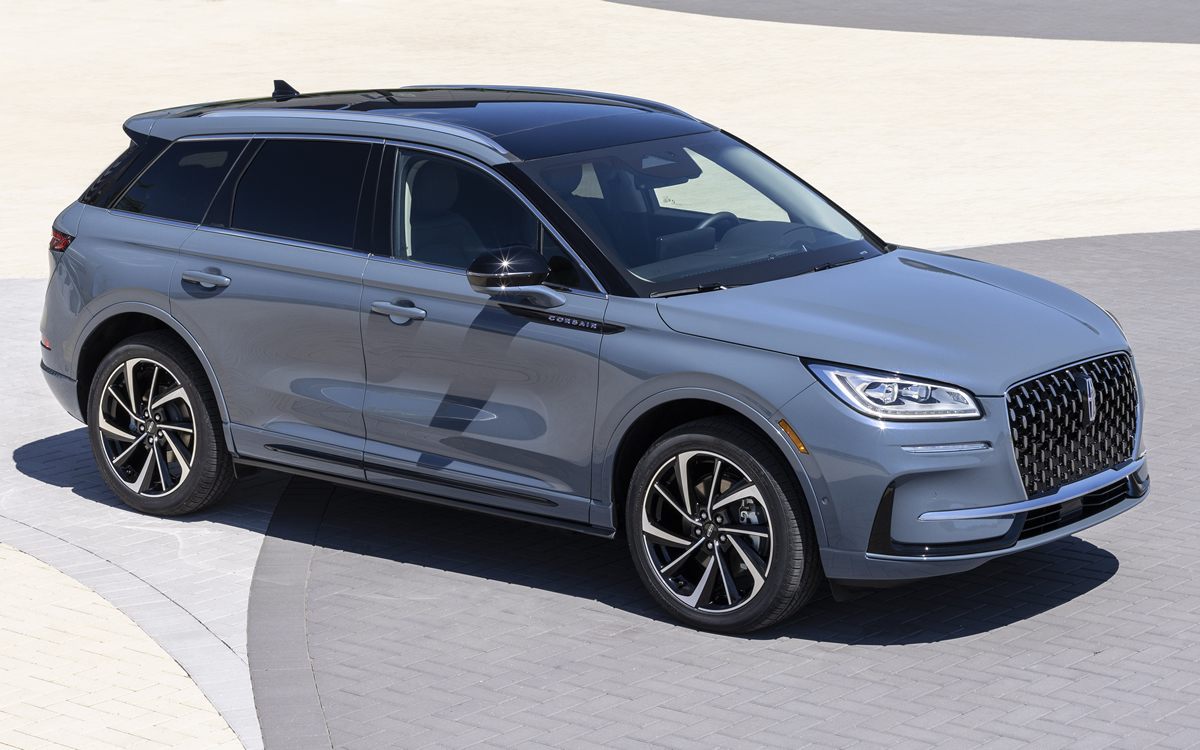 PROS: Glitzy outside, cushy inside, creature comforts galore.
CONS: Pricey, some touchscreen anomalies, battery-only range not so far.
IN A NUTSHELL: As with various other hybrid crossovers, the Lincoln Corsair plug-in is only available in one high-end trim level. Built on the same platform as the less expensive Ford Escape, the Corsair is the better choice for drivers itching for a refined ride. Handling is comparable to a Lexus sedan versus a BMW speedster, though the Corsair is notably faster than an Escape. The Corsair also has a swanky cabin with primo materials. Two new interior colors say it all: Smoked Truffle and Eternal Red. The dash flaunts two large display monitors: 12.3-inch digital gauge cluster and 13.2-inch infotainment touchscreen (note that a few navigation features were less-than-intuitive at first). Nifty amenities include massaging seats, hands-free liftgate, automated parking system and limited hands-free driving. While overall car sales were down last year, sales of EVs and plug-in hybrids were up. These three fuel-friendly rides help explain why.