Shadow of the Big O
Gay designer Nate Berkus steps into spotlight with his own show
The television landscape is abundantly peppered with gay characters and shows — "Mad Men," "Glee," the hilarious "Modern Family," all of which have been well documented. So we're focusing on something new that, on its surface looks innocuous, but is actually a television first — an openly gay man with his own daytime show.
"The Nate Berkus Show" premieres Monday as a syndicated daytime show cleared for 95 percent of the country including all NBC-owned-and-operated stations (check local listings here). The Chicago-based designer, who became famous for his guest appearances on "The Oprah Winfrey Show," is launching his own program as Winfrey starts the final season of her own show. He has his own Chicago-based design firm and is a best-selling author. He also hosted the short-lived reality show "Oprah's Big Give" in 2008.
During a media conference call Tuesday, Berkus discussed his new show, its format, some of his guests and his thoughts about being an openly gay public figure.
"I've never played anybody but myself on TV so it's not my intent to anything differently now," Berkus says. "If anything, people will be seeing more of me than they ever have before, so my day-to-day will definitely be part of the show. Being on 'Oprah,' I was never front and center, so this has taken some getting used to."
The series is conceived as an exploration of a "broad range of lifestyle subjects providing take-away information and inspiration that will make a real difference in viewers' daily lives," according to promotional materials.
Berkus says some of the recurring segments will find him designing spaces with a 3-D gaming technology device that was designed for him, the "Nate Crate" which will ship materials to viewers all around the country to fulfill a show-issued challenge and a segment in which Berkus cohorts will comb neighborhoods for curbside trash pickup that will hopefully contain treasures worth refurbishing that will eventually be auctioned for charity. Celebrity guests will also appear. Dolly Parton and Elizabeth Edwards have already taped segments.
"The sky is the limit," Berkus says. "I'm gonna be out there every day so everything is going through my lens. It's my show, with my name and my stamp on everything. Viewers will see how inept I am in the kitchen, they'll see the tension between my mother and I, they'll really see all facets."
While lesbians such as Rosie O'Donnell, Ellen DeGeneres and Rachel Maddow have thrived with their own shows, observers are calling Berkus' the first show of its kind hosted by a gay man since Jim J. Bullock hosted the short-lived "Jim J. and Tammy Faye Show" in 1996. Is Berkus' sexual orientation important or just a side note?
"It's important for me as a person to put my best foot forward," he says. "I don't define myself only as being gay or only as being Jewish. I think all of us have lots of different facets. But it is an enormous responsibility for several reasons. I try to lead by example."
Berkus says there are no immediate plans for a visit from the big O though she may "if it makes sense." He says Winfrey taught him to "always speak my truth, remain authentic and learn to listen before I speak."
And what about the stereotypes of being a gay designer? How has Berkus overcome that?
"I don't know that I have," he says. "But it hasn't been an issue at all."
Calendar: February 3-9
LGBTQ events in the days to come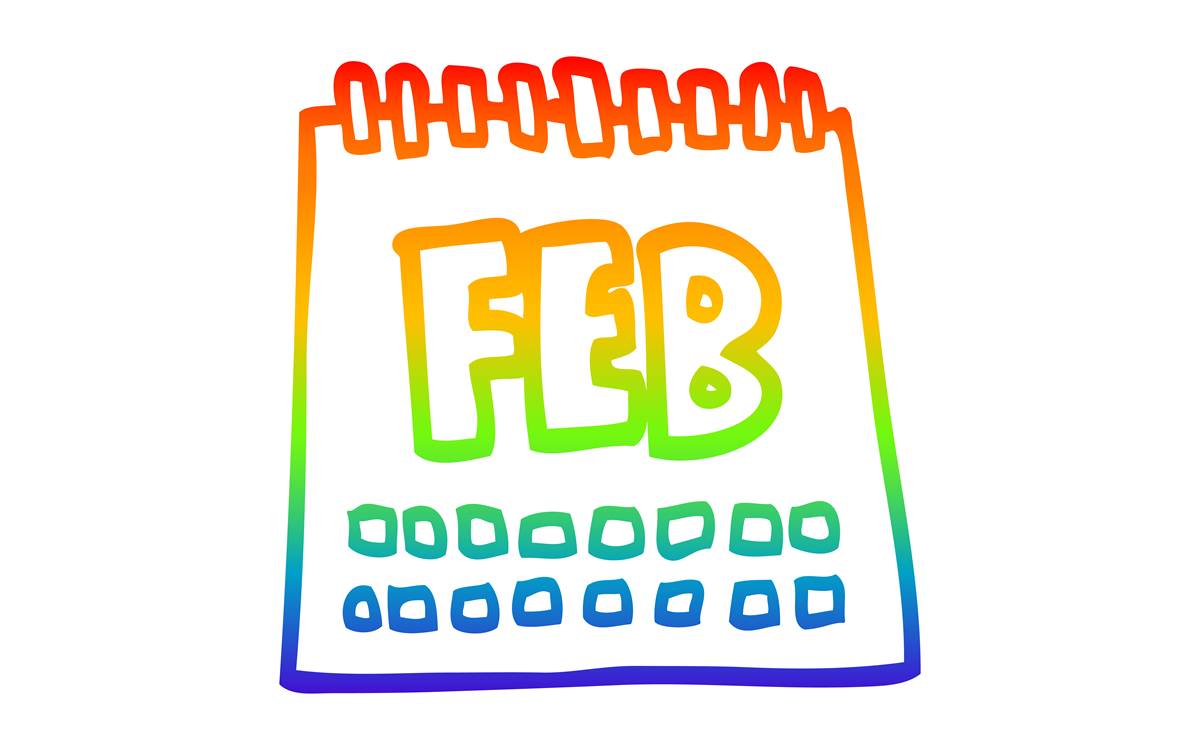 Friday, February 3
Center Aging: Friday Tea Time will be at 2 p.m. on Zoom. This is a social hour for older LGBTQ adults. Guests can bring their beverage of choice. For more information, email [email protected]. 
Go Gay DC will host "LGBTQ+ Social" at 7 p.m. at The Commentary. This event is ideal for making new friends, professional networking, idea-sharing, and community building.  For more details, visit Eventbrite. 
Saturday, February 4
Virtual Yoga Class with Jesse Z. will be at 12 p.m. online. This is a weekly class focusing on yoga, breath work, and meditation. Guests are encouraged to RSVP on the DC Center's website, providing your name, email address, and zip code, along with any questions you may have. A link to the event will be sent at 6 p.m. the day before.
LGBTQ People of Color Support Group will be at 1 p.m. on Zoom and in person at the DC Center for the LGBT Community. This peer support group is an outlet for LGBTQ people of color to come together and talk about anything affecting them in a space the strives to be safe and judgement free. For more details, visit thedccenter.org/poc or facebook.com/centerpoc. 
Sunday, February 5
Go Gay DC will host "LGBTQ+ Coffee + Conversation" at 12 p.m. at As You Are. This event is for those looking to make more friends in the LGBTQ community and trying to meet some new faces after two years of the pandemic. This event is free and more details are available on Eventbrite.
AfroCode DC will be at 4 p.m. at Decades DC. This event is an experience of non-stop music, dancing, and good vibes. Tickets are $40 and can be purchased on Eventbrite. 
Monday, February 6
Center Aging Monday Coffee and Conversation will be at 10 a.m. on Zoom. LGBT Older Adults — and friends — are invited to enjoy friendly conversations and to discuss any issues you might be dealing with. For more information, visit the Center Aging's Facebook or Twitter. 
Not Another Drag Show will be at 8 p.m. at Dupont Italian Kitchen. Logan Stone will host the show and there will be a rotating cast of local performers from the DMV. Tickets are free and can be accessed on Eventbrite. 
Tuesday, February 7
"Beyonce: Baltimore Renaissance Happy Hour" will be at 5 p.m. at RYMKS Bar & Grille. There will be food, hookah and Beyoncé-inspired drinks. Admission is free and more information is available on Eventbrite.
Wednesday, February 8
Job Club will be at 6 p.m. on Zoom. This is a weekly job support program to help job entrants and seekers, including the long-term unemployed, improve self-confidence, motivation, resilience and productivity for effective job searches and networking — allowing participants to move away from being merely "applicants" toward being "candidates." For more information, email [email protected] or visit thedccenter.org/careers.
"Foxxy Moron Comedy Hour Open Mic" will be at 7 p.m. at Crazy Aunt Helen's. This is a new comedy open mic hosted by Andy Waterworth and Bailey Vogt. Admission is free and more details are available on Eventbrite.
Thursday, February 9
The DC Center's Fresh Produce Program will be held all day at the DC Center for the LGBT Community. People will be informed on Wednesday at 5 p.m. if they are picked to receive a produce box. No proof of residency or income is required. For more information, email [email protected] or call 202-682-2245. 
"Wasted & Gay Thursdays" will be at 9 p.m. at Wasted Lounge. This event will be hosted by Nelly Nellz and there will be music by DJ RO. Tickets are $5 can be purchased on Eventbrite.
Valentine's gifts for the queers you love
Elevated chocolates, top-shelf liquors, and more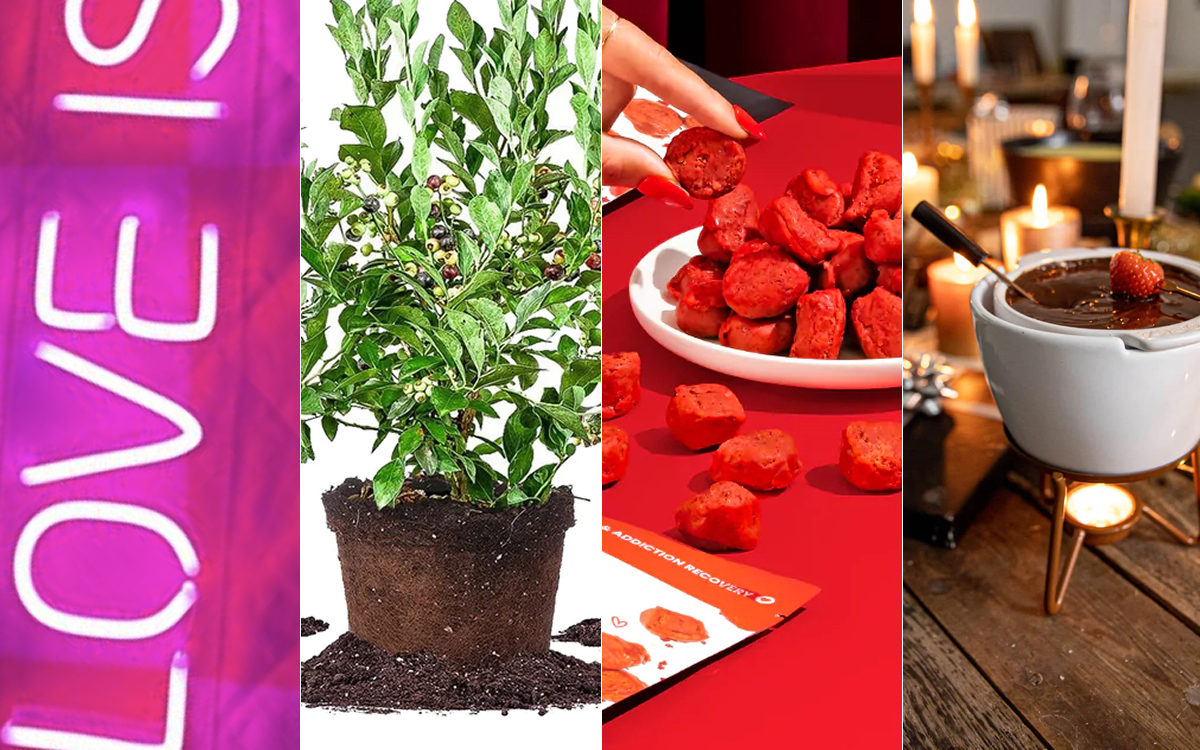 Spread the love this Valentine's Day with these festive, fun, and sometimes frisky gifts to fill all your special someone's hearts with happiness and appreciation.
Love Script Pillows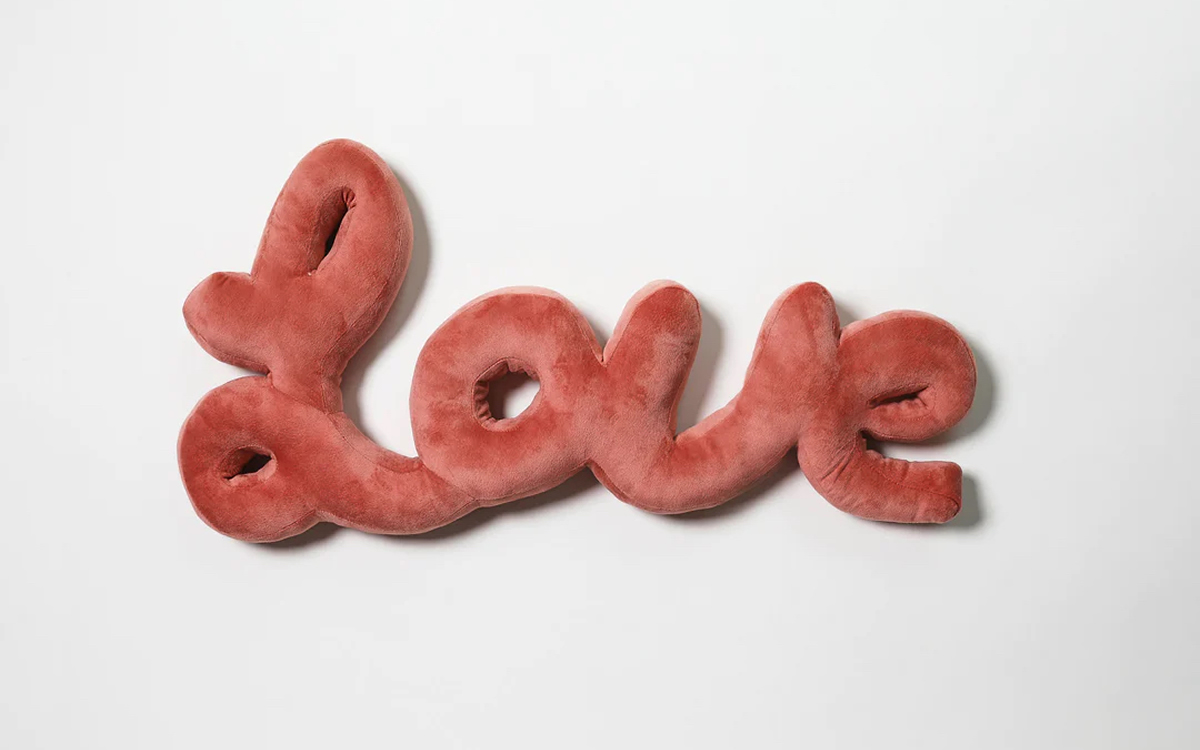 PillowScript's royal-hued love script pillows – in muted green, red, blue or gray – imbue your personal space with optimism, openness and a velvety softness smoother than Cupid's bare bottom. $50, PillowScript.com
Tale as Old as Time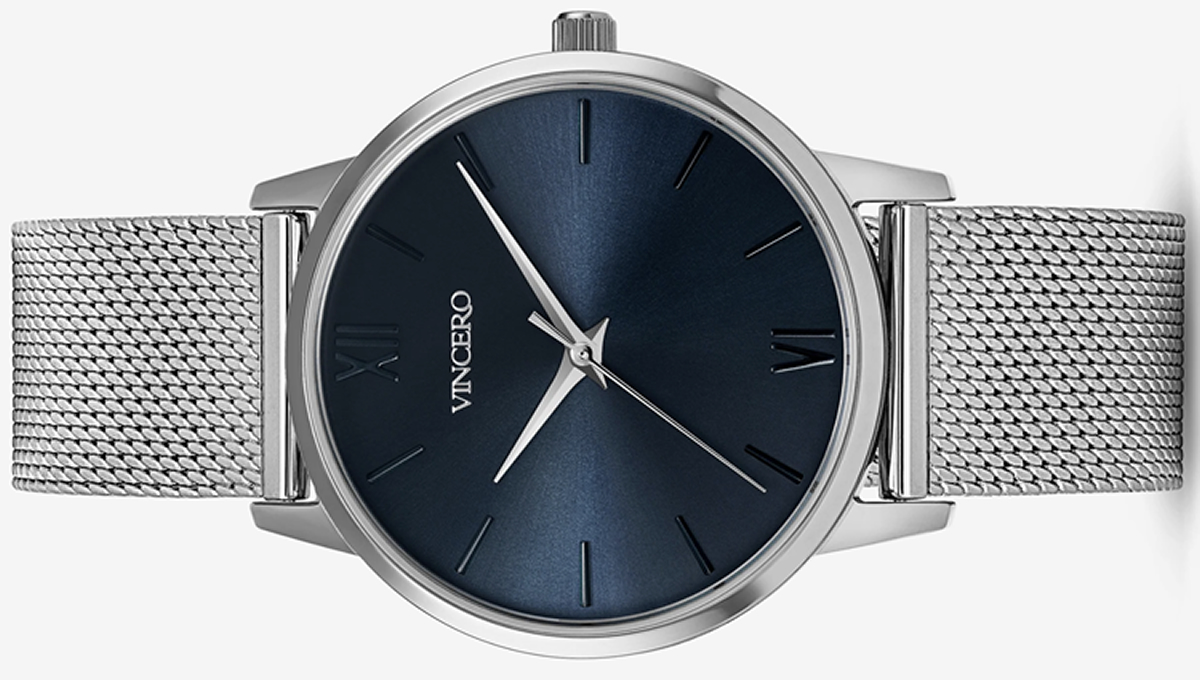 At once slim and sleek, the Vincero Kairos and Eros Petite mesh and leather-banded watches look stunning on a beauty or a beast. $99-$178, VinceroCollective.com
Fondue Feasts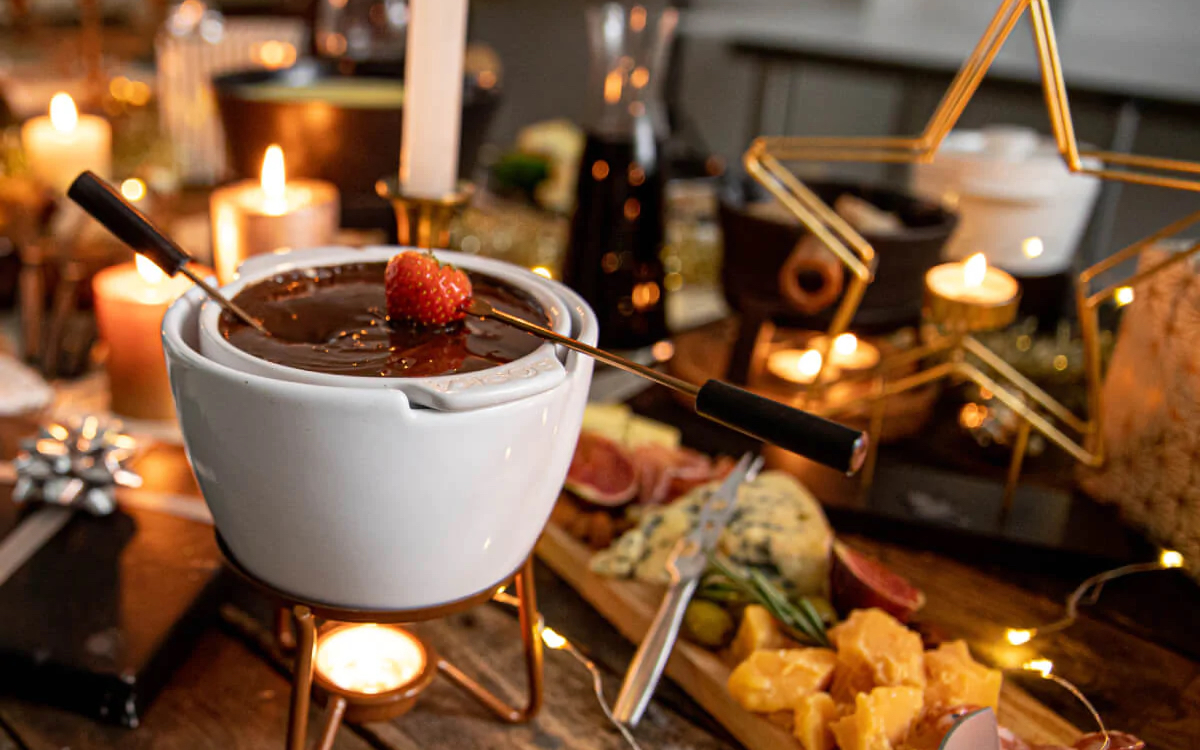 You dip, she dips, they dip bite-size savories and sweets into BOSKA's cheese and chocolate fondue sets equally suited for a sophisticated date night at home or as the centerpiece of a '70s-inspired Galentine's party. Better dust off the orgy lamp. $33-$44, USA.Boska.com
Covered in Love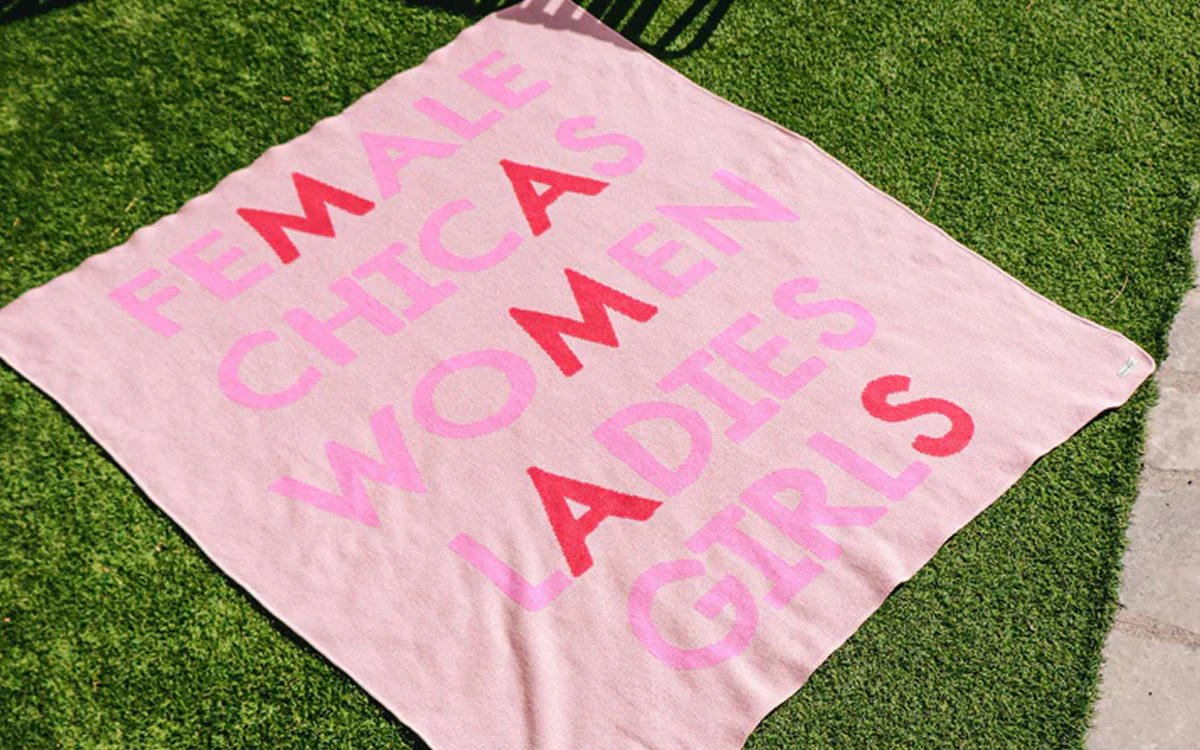 Kisses and hugs and on-the-couch snugs are instantly cozier in Sunday Citizen's XOXO throw or the Mamas Blanket x Calhoun & Co.'s pink-and-red girl-power blanket for wrapping up near-and-dear babes and broads. $170, SundayCitizen.co; $138, AustinMotelStore.com
Playboy Pleasure
You might assume that a synonymous-with-sex brand like Playboy would already have a leg (or two) up on the adult-toy industry, but its recently launched, first-foray Playboy Pleasure line couldn't be rushed: The inaugural collection includes vibrators with heating, tapping, and thrusting functions; a spinning butt plug; multi-motor cock rings; toys with flickering tongues; solo strokers, and a first-of-its-kind flapper shaft for the G-spot. You're gonna need a bigger tarp. $26-$200, LoversStores.com
Chinola x Vesta Chocolate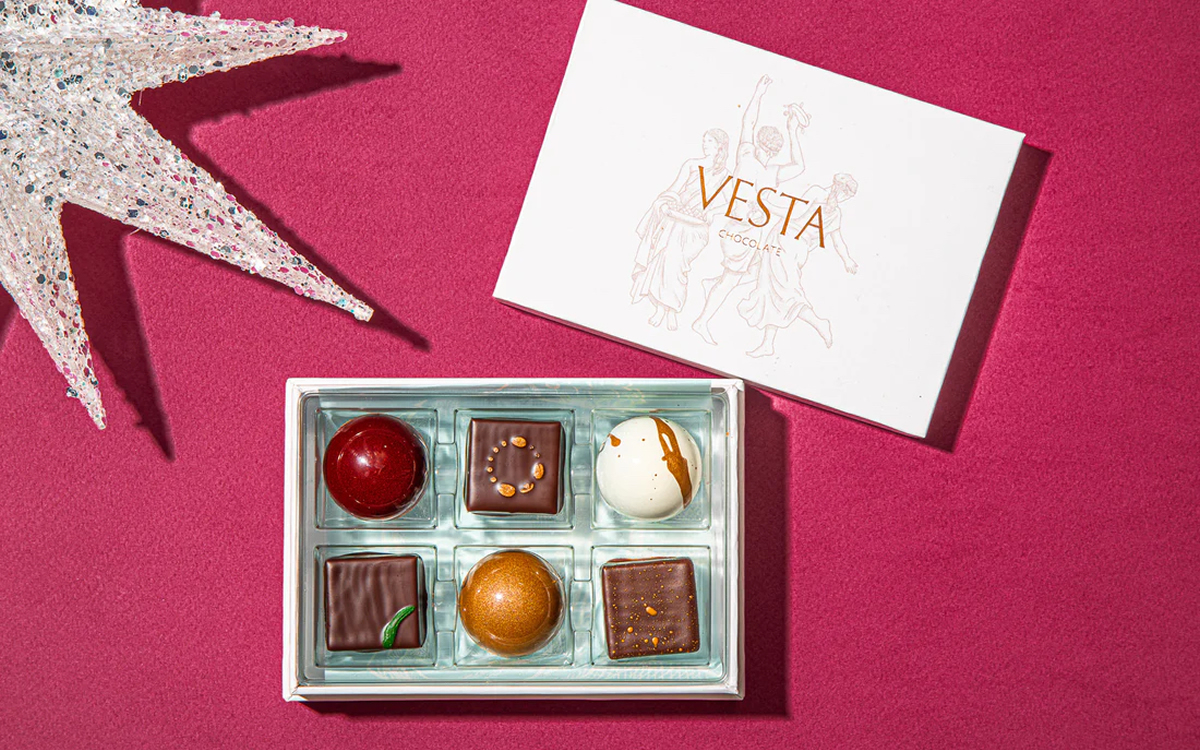 Skip the Stover's and improve your chocolate-gifting game with limited-edition Chinola bonbon and ganache chocolates, the melt-in-your-mouth collab between Dominican-sourced Chinola Passion Fruit Liqueur and Vesta Chocolate, co-founded by Chef Roger Rodriguez. $25-$48, VestaChocolate.com
Lace Charms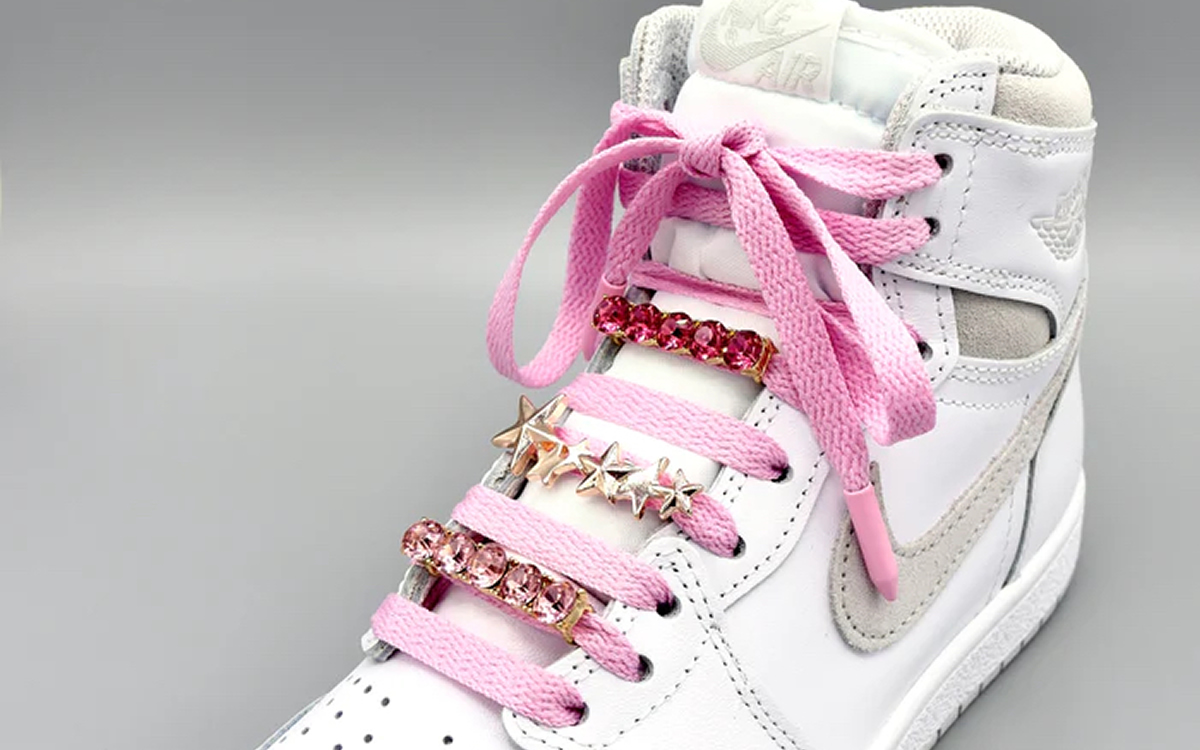 Customize your kicks with splashes of sparkle when you outfit their laces with burnished beads and baubles – like Lace Charms' Digital Pink Bundle, featuring gold stars and rosy bling-blings – fit for sneakerhead kweens and king-kings. $30-$75, LaceCharms.com
Happy Juice
You'll get your lips kissed when you twirl a Sunkist on the stylish Verve Culture artisan citrus juicer (available in gold, rose gold, and black), your new go-to hand-operated appliance that gilds the lily of an already decadent holiday brunch in bed. $98-$150, VerveCulture.com
Power Flowers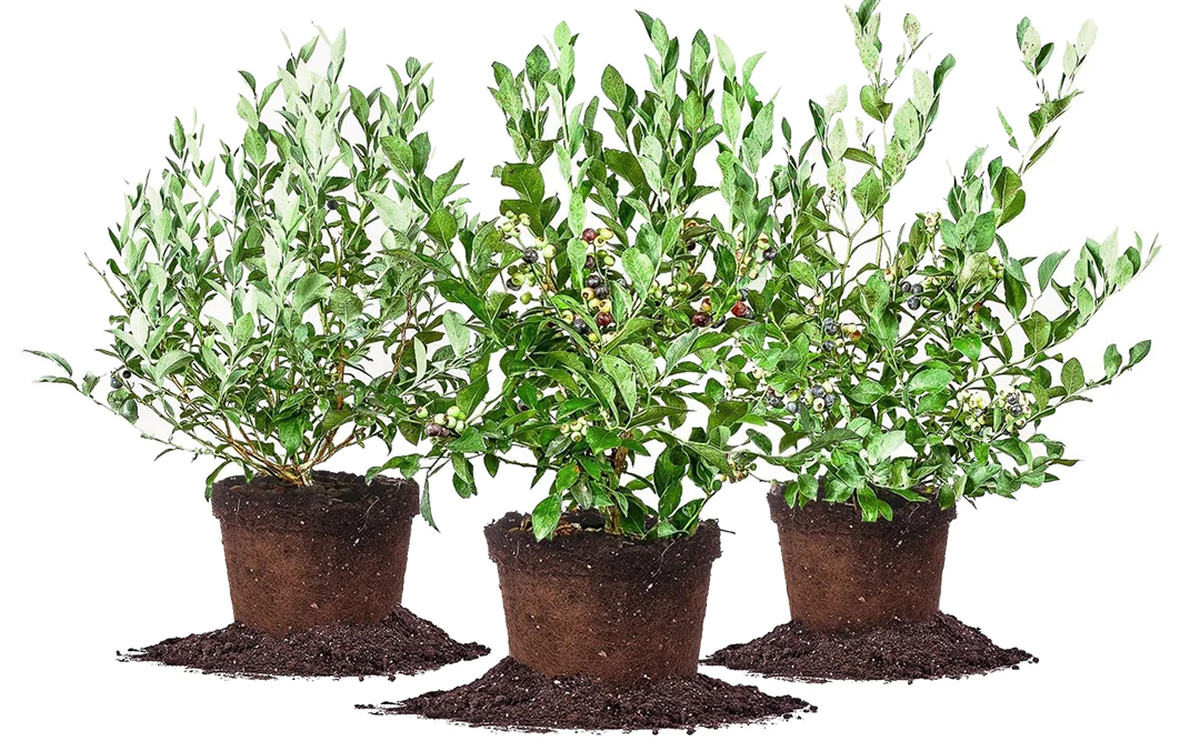 If Miley can buy herself flowers, so can you: Treat your resilient self to Perfect Plants' bounty of blooms – including houseplants, trees, shrubs, hedges and a wide selection of coveted Drift rose bushes – that'll keep your space fresh long after love stales. $40+, MyPerfectPlants.com
Gas You Up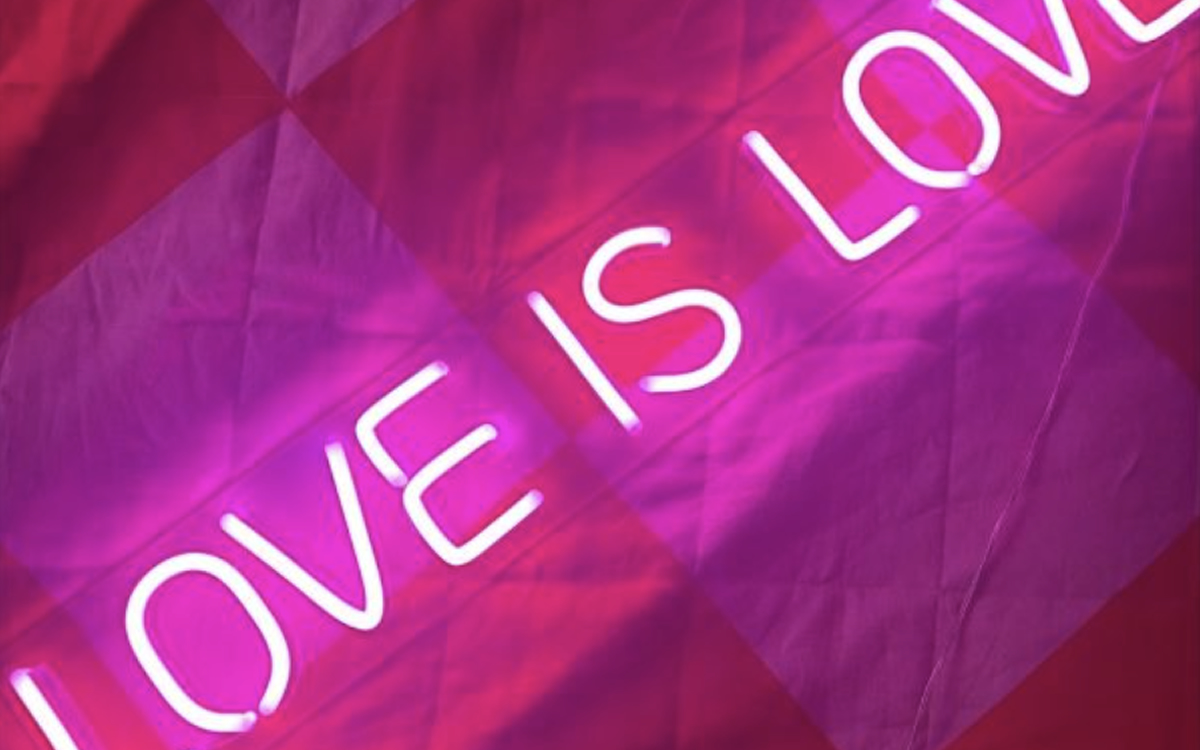 Motivational neon signs that empower you to "Rise & Grind," "LISTEN TO YOUR HEART," "Hu$tle," and "BE A BAD ASS WITH A GOOD ASS" not only add pops of radiating light and liveliness to your home and office, but they just might reduce your therapy bill too. $200-$600, CustomNeon.com
Big AND Beautiful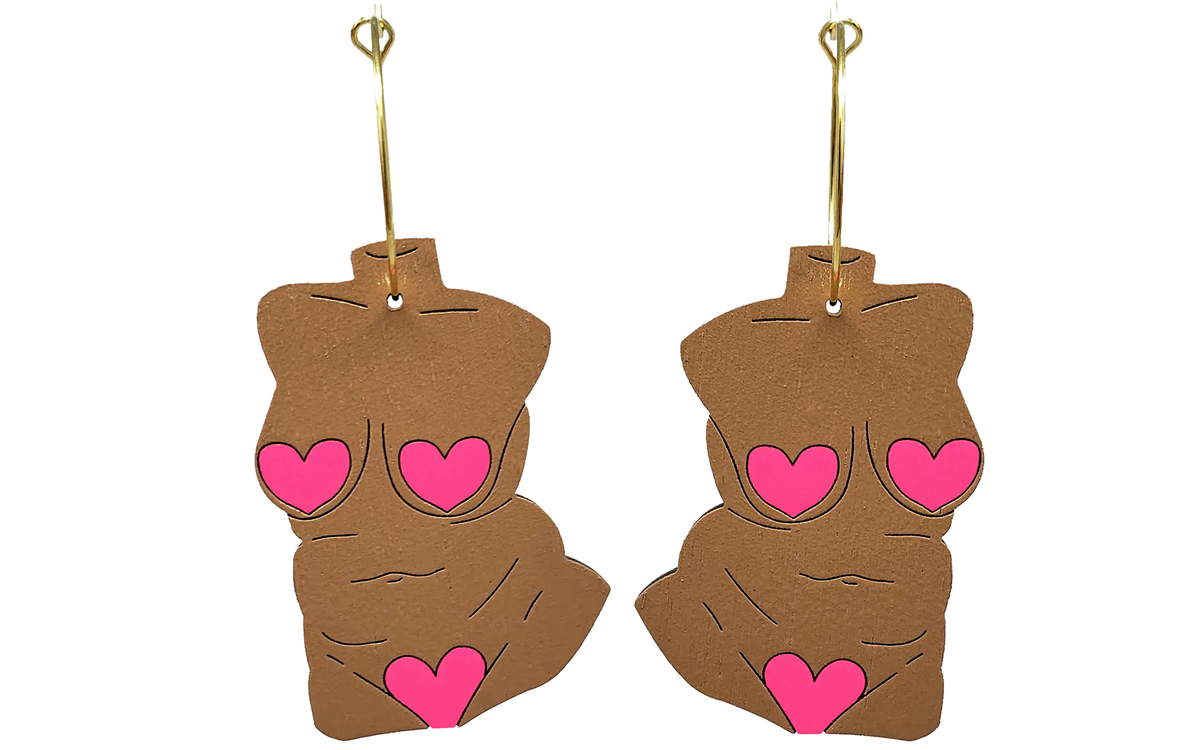 Lizzo launched a thousand hips with her body-positive lyrics and lifestyle, and you can continue that self-satisfying trend with Le Chic Miami's hand-painted, more-to-love basswood Venus hoop earrings, available in three everywoman skin tones. $27, LeChicMiami.store
All the Restaurants
Former New Yorker magazine editor turned self-taught artist John Donohue recognizes that most Americans' first dates take place at restaurants (Starbucks is #1 while In-N-Out Burger clocks in at #2, according to a survey of Clover app users), which is why he's made it his mission to commemorate the occasion with signed, limited-edition prints of your fave romantic dining destinations, including Manhattan's 12 Chairs Café and Abilene Bar, Jaleo in D.C., and London's Noble Rot. $95, AllTheRestaurants.com
Bye-Bye Dry January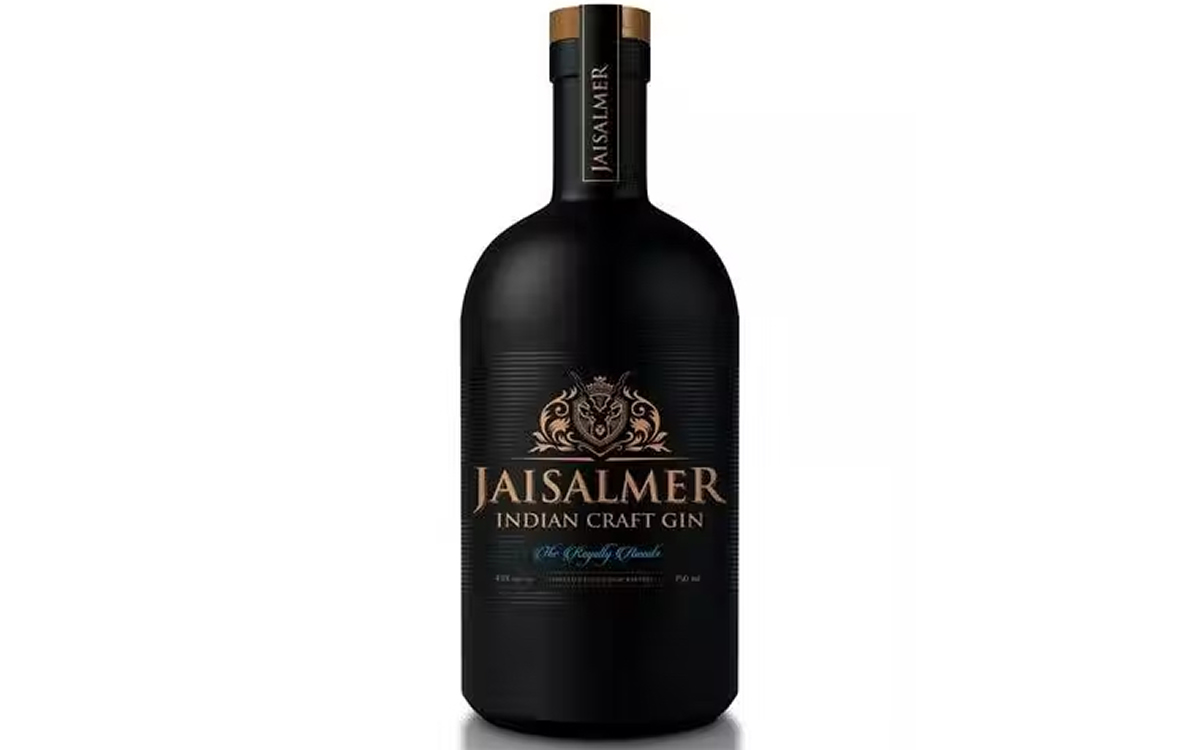 Build a more discerning home bar in 2023 with a curated selection of luxury liquors, including Empress 1908 and Jaisalmer gins, Rampur Double Cask and Bearface Triple Oak whiskies, Tequila Ocho Plata, and L'etoile du Nord vodka. Prices vary, Drizly.com; TotalWine.com
Jaisalmer Gin Negroni
1.25 oz Jaisalmer Indian Craft Gin
1 oz Camapri
.75 oz Cocchi Torino Vermouth
Combine all ingredients in a mixing glass. Add ice and stir until proper chill and dilution are achieved. Strain into a double rocks glass. Add a few large pieces of clear ice. Garnish with an orange twist.
One Love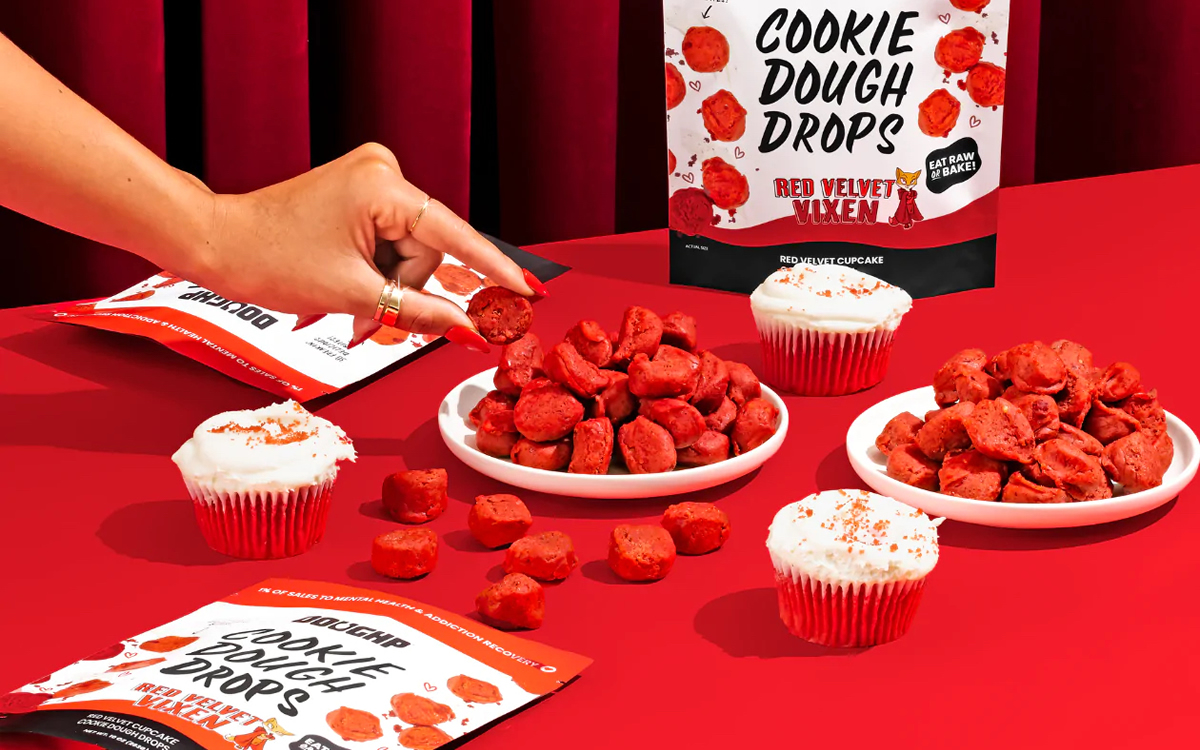 Dateless for V-Day? Toast your single status – self-imposed independence should be celebrated (just ask Shakira) – with a bottle of Beau Joie Rosé Champagne and poppable Doughp cookie dough bites, in upbeat flavors like Cinnamood, Brownie Beast, Cookie Monsta, and Red Velvet Vixen. $135, TotalWine.com; $12-$16, Doughp.com
Mikey Rox is an award-winning journalist and LGBTQ lifestyle expert whose work has been published in more than 100 outlets. Connect with Mikey on Instagram @mikeyroxtravels.
New York Rangers forgo Pride jerseys and stick tape for team Pride night
NYC Pride organizers responded to omission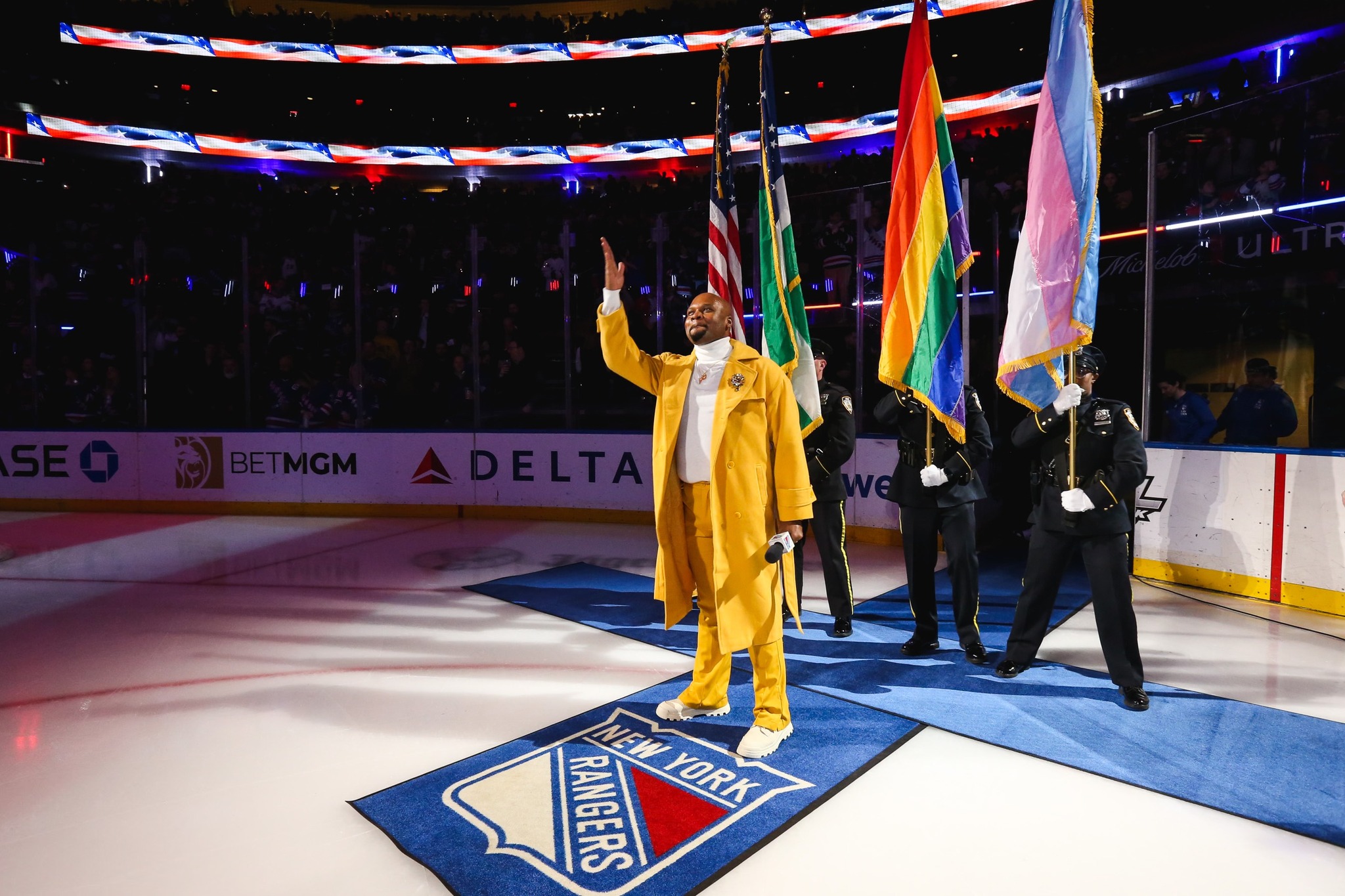 New York LGBTQ Rangers fans were disappointed after the National Hockey League team forwent wearing the team's special warm-up jerseys and using Pride stick tape during the team's 7th annual Pride Night Friday.
The Rangers had promoted Friday night's Madison Square Garden home game against Vegas Golden Knights, saying players "will be showing their support by donning pride-themed warm-up jerseys and tape in solidarity with those who continue to advocate for inclusivity." But ultimately the team wore their "Liberty Head" jerseys in warmups instead.
The Rangers scrapped plans to wear rainbow-themed warmup jerseys for Friday's "Pride Night" at Madison Square Garden, prompting confusion and disappointment from the LGBTQ community. https://t.co/8vQEkz838f

— 97.1 The Ticket: (@971theticketxyt) January 29, 2023
After the game, a 4-1 win over the Vegas Golden Knights, the Rangers released a statement: "Our organization respects the LGBTQ+ community and we are proud to bring attention to important local community organizations as part of another great Pride Night. In keeping with our organization's core values, we support everyone's individual right to respectfully express their beliefs."
In an emailed statement to the Washington Blade Sunday Dan Dimant, media director for NYC Pride | Heritage of Pride, Inc. said:
"In recent years, numerous National Hockey League (NHL) franchises including the New York Rangers have introduced a series of 'Pride Nights' to engage the LGBTQ+ community. NYC Pride has been honored to take part in these celebrations, including as recently as last night at Madison Square Garden.
NYC Pride was not made aware in advance of our participation in last night's ceremonial puck drop that Pride jerseys and rainbow tape would not be worn as advertised. We understand and appreciate that this has been a major disappointment to the LGBTQ+ community in New York and beyond. We are communicating these concerns with NY Rangers and NHL leadership as we continue to discuss the ways these organizations can work toward inclusion.
NYC Pride has a duty to both support our partners and hold them accountable. We are committed to continuing our relationships with the NY Rangers and the NHL and maintaining substantive dialogue with them about meaningful allyship with the LGBTQ+ community."
ESPN reported that the team's annual Pride Night was celebrated throughout the game in other ways. Fans were given a pride-themed fanny pack as a giveaway. The exterior and interior lights at Madison Square Garden were illuminated in rainbow colors. The Rangers also made a charitable donation to the Ali Forney Center on Pride Night, the largest agency dedicated to LGBTQ homeless youths in the country.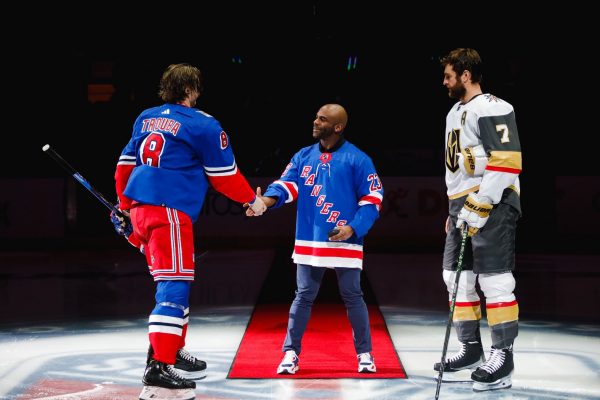 The Rangers' Pride Night was held 10 days after Ivan Provorov, the alternate captain for the National Hockey League's Philadelphia Flyers, opted out of participating in the team's Pride Night charity event before the game Tuesday, claiming a religious exemption based on his Russian Orthodox faith.
Provorov, 26, was the only member of the Flyers to not take part in the pre-game exercise on the ice. A video tweeted by the team's official account shows the rest of the players wore special Pride Night-themed black jerseys with the traditional Flyers logo on the front and rainbow-colored names and numbers on the back; many of the players practiced using hockey sticks wrapped in rainbow-colored tape known as Pride tape. Both the sticks and the jerseys were auctioned off after the game with the Anaheim Ducks, to raise money for local LGBTQ charities. 
The defenseman, who was born in Russia, told reporters after their victory, "I respect everybody and respect everybody's choices," adding that he declined to take part in the warmup "to stay true to myself and my religion."
After Provorov opted out of participating in the Flyer's Pride Night charity event the NHL put out a statement that said players can decide which team and league initiatives to support.
"Hockey is for Everyone is the umbrella initiative under which the league encourages Clubs to celebrate the diversity that exists in their respective markets, and to work to achieve more welcoming and inclusive environments for all fans," the league said. "Clubs decide whom to celebrate, when and how — with League counsel and support. Players are free to decide which initiatives to support, and we continue to encourage their voices and perspectives on social and cultural issues."