Beyer falls short in bid for legislature
7 gay, lesbian candidates advance in Md. races

CHEVY CHASE, Md. — The scene at Dana Beyer's Chevy Chase, Md., home is somber. With all but seven of the 35 precincts having reported their votes, it's clear the transgender eye surgeon-turned-political hopeful has not garnered enough votes to secure one of the three state General Assembly seats for her home turf of District 18.
Beyer was pragmatic during a brief concession speech in her living room to a houseful of canvass workers, family, friends and supporters.
"I think you all did a great job," Beyer said. "This doesn't reflect on you and it doesn't reflect on me. The people we ID'ed just didn't vote. It was the difference between the IDs and the votes. They said they were voting for us and they just didn't. So that's it. We just have to live with that. And as they say, people get the elected officials they deserve."
Beyer was running against incumbents Al Carr, Ana Sol Gutierrez and Jeff Waldstreicher in this race, the Democratic primary. According to unofficial numbers, Beyer trailed all three incumbents but was ahead of the other two challengers. With all precincts accounted for, Gutierrez led with 7,397 votes, Waldstreicher was in second with 6,946 and Carr in third with 6,349 (24.17, 22.69 and 20.74 percent of the vote respectively). Beyer had 5,064 votes or 16.55 percent. Vanessa Atterbeary had 3,982 (13.01 percent) while Michael Heney trailed with just 868 votes (2.84 percent).
After her speech, Beyer admitted the loss was a tough blow.
"It's very disappointing," she said. "I don't know why it happened. As I've said before, I knocked on over 10,000 doors, my team knocked on 18,000 doors. We made 10,000 phone calls. Over 5,300 committed to vote for me but it hasn't happened. Why it hasn't happened, I don't know."
The winners are expected to coast to an easy victory in the November general election as the district, which includes Chevy Chase, Kensington and Wheaton, is overwhelmingly Democratic.
Beyer ran on a platform of health care reform, fair taxes for the middle class and civil rights. Hot-button issues in her district include Metro's controversial Purple Line, Pepco response to storm-induced power outages and speed cameras.
What were the topics on people's minds during her door-to-door visits?
"It depended when it was," Beyer said. "When we started early on, it was the budget crisis. That was the No. 1 issue. So we talked about taxes and spending. I would have preferred to speak about health care because that's my personal interest as a physician, but that was not the hot topic. We talked about transportation, mass transit, the Purple Line, and such."
Had she won, Beyer would have been in a solid position to make history as the first transgender person to be elected to a state legislature. Beyer also ran unsuccessfully in 2006.
She says she doesn't think being trans was a factor this time.
"The media didn't bring it up other than the gay media," she said. "It was never raised in my interviews with the Post or the Gazette. With all the other media, people didn't seem to think it was relevant. And no voter has ever, back in 2006 or this year, ever brought up the issue. And one could say, 'Oh well they're just being very polite,' but it's hard to believe that the 15,000 doors I knocked on were all just very polite people. Or that they were truly homophobic but they were just being nice to me. I don't believe that. I think they really didn't care."
Elsewhere in Maryland, seven openly gay and lesbian candidates won their races. Incumbent Dels. Heather Mizeur (D-Dist. 20), Maggie McIntosh  (D-Dist. 43) and Anne Kaiser (D-Dist. 14) advanced to the general election, along with newcomers Mary Washington (D-Dist. 43), Luke Clippinger (D-Dist. 46) and Bonnie Cullison (D-Dist. 19). Gay Sen. Rich Madaleno (D-Dist. 18) also won his race. With those victories, Maryland is poised to join just a handful of states served by seven openly gay and lesbian state legislators, according to a statement from the Gay & Lesbian Victory Fund.
During informal conversations at Beyer's house while waiting for poll numbers to come in, canvassers said Beyer's trans status was a rare, though occasional, issue when they went door to door.
"One [person] said he wasn't voting for her because of her lifestyle choices," said one canvasser who wasn't authorized to speak to the press. "But I don't think most people even knew. I had one older person say, 'Well you know she used to be a he,' but I really think people like that, people of that generation, are becoming extinct. People like us, under 30, we just don't care."
With some liberal voters, it appeared to be an advantage.
"It did come up once, I can't remember how," another person on Beyer's campaign said. "They were like, 'Holy shit, that's progressive. I'm gonna put her picture on my refrigerator.'"
Beyer said she has no immediate plans other than sleeping in and then going on a vacation, her first, she says, in "many, many years."
"I'm proud of the job I did, so we'll see," she said. "I've reinvented myself enough times that when I went into this, of course I didn't know what would happen, but I intended to win. I worked very hard to win but at the end of the day, I knew it wasn't about the end result. I'd given it my best and I'm proud of that and I'll move on."
Comings & Goings
Former D.C. resident opens art gallery in San Francisco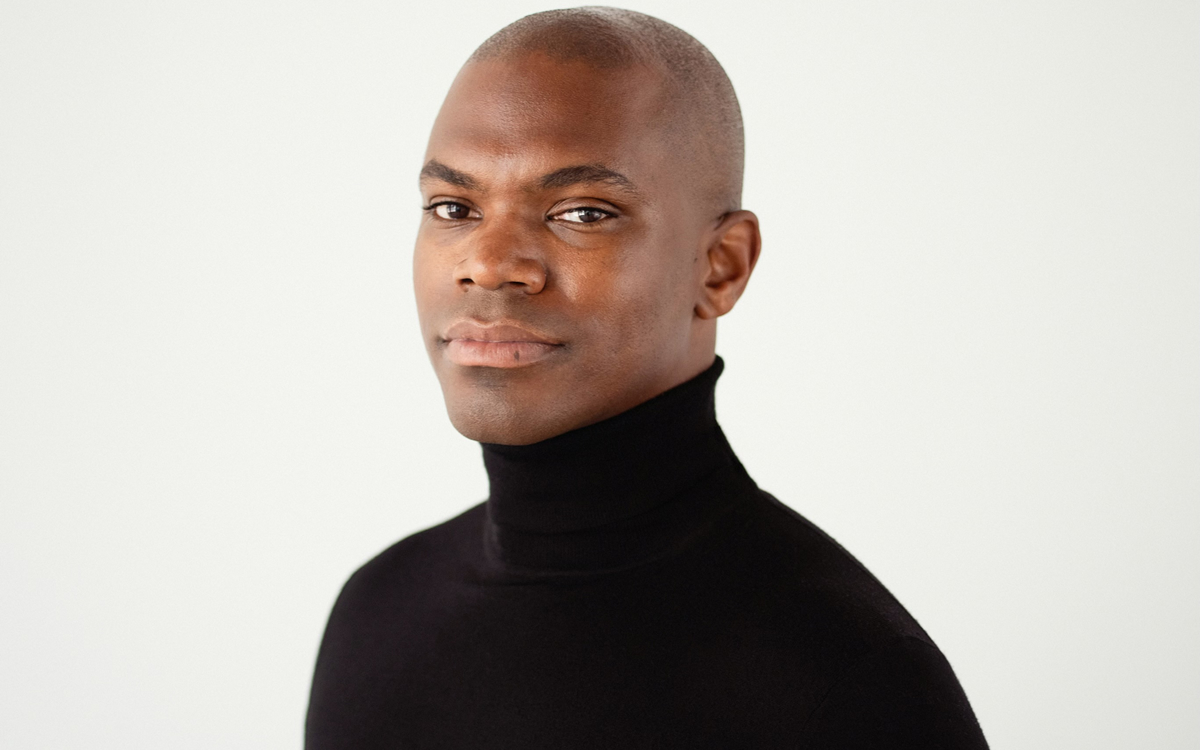 The Comings & Goings column is about sharing the professional successes of our community. We want to recognize those landing new jobs, new clients for their business, joining boards of organizations and other achievements. Please share your successes with us at: [email protected].
The Comings & Goings column also invites LGBTQ+ college students to share their successes with us. If you have been elected to a student government position, gotten an exciting internship, or are graduating and beginning your career with a great job, let us know so we can share your success.
Congratulations to Jonathan Carver Moore on opening his contemporary art gallery in San Francisco. The gallery specializes in working with emerging and established artists who are BIPOC, LGBTQ+ and women. As the only openly gay Black male-owned gallery in San Francisco, Moore is committed to amplifying the voices of the often-underrepresented artists through a Black queer lens. He said, "I want the gallery to be a place where the LGBTQ+ community and people of color walk inside and see themselves knowing that they belong. I want us to be able to collect work from and support underrepresented artists who are often overlooked, but add some much value to our culture."
Moore is also the founder of ARTUCATED, a digital journal that helps share, spotlight, and educate people about marginalized artists. Previously he was director of Donor Relations, Partnerships & Programming Director with the Institute of Contemporary Art San Francisco. He was Communications Manager, Rosenberg Foundation; and Associate Director of Public Relations, Out & Equal, San Francisco Bay Area.
Moore earned his bachelor's in Sociology, Women's Studies, from George Washington University in D.C.; and his master's in Public Relations, Advertising and Applied Communications, also from George Washington University.
Congratulations also to Jim Bobick on having his paintings included in a permanent collection by Saks Fifth Avenue. He said, "I am thrilled Saks Fifth Avenue chose my art for its permanent collection. I have long been a customer of the store and an admirer of the fashion designers represented there. I am especially pleased to know my work is on public view in the Chevy Chase, Maryland store. Not only did I grow up in the area, for part of my education I attended art school nearby, where I had the good fortune of studying under the notable painter Allen Dester Carter of Washington, D.C., whose work is in the Smithsonian collection. My ties to the Washington area art scene and my love of Saks makes this professional moment especially important to me. I am grateful and honored the store chose my paintings for their collection."
He has had numerous exhibitions of his work, including: Gallery 101 Fort Lauderdale, Fla. (solo); Coral Springs Museum of Art, Coral Springs, Fla. (group); Studio B "Delicacies" Washington, D.C. (group); Columbia Art Center "Abstract Paintings" (solo); and Gallery 50 "Freestyle" (solo) Rehoboth Beach, Del. He has been written about in several publications including Michael Mills, Jim Bobick Creates Landscapes of the Mind at Gallery 101, New Times; Arterpillar South Florida Arts Blog; Stefan Braham, Eclectic Expressions, Coastal Style Magazine; Artist Looks Beyond the Temporal Beauty, Coast Press.
He earned his bachelor's in Visual Arts, University of Maryland, College Park, Fine Art; and attended the Maryland College of Art and Design.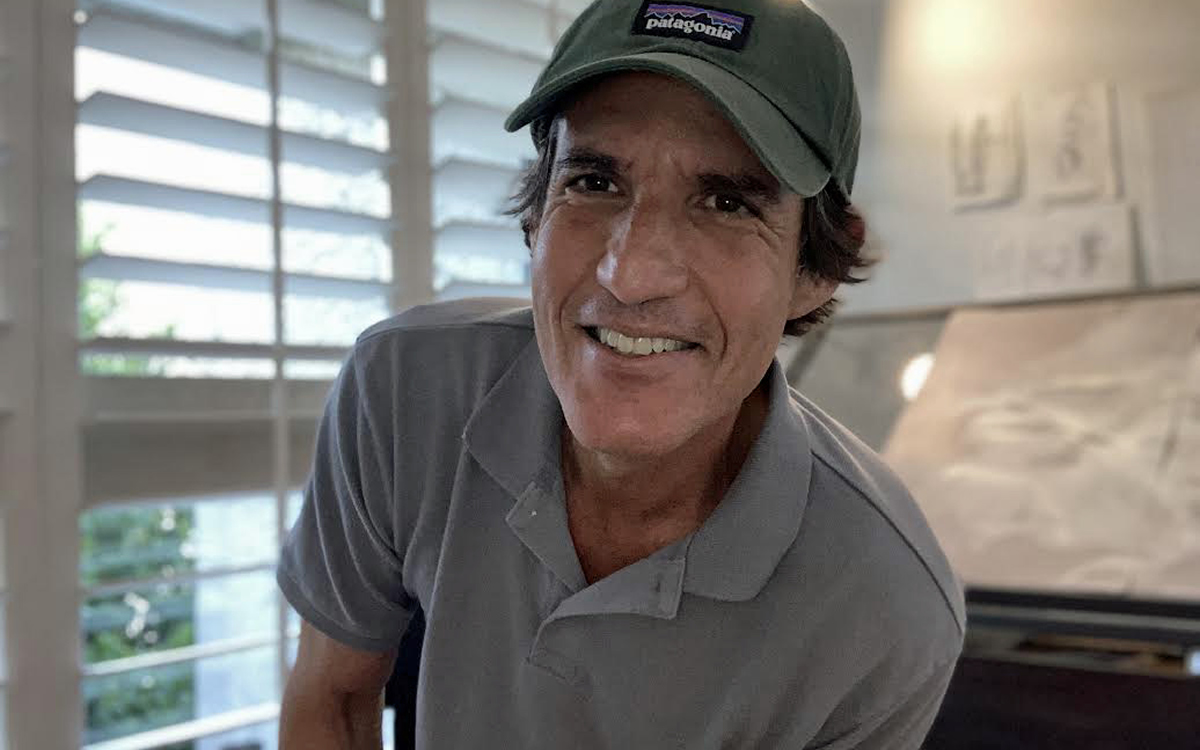 2023 Best of LGBTQ DC Readers' Choice Award Finalist Voting
Vote for your favorite finalists through October 2nd!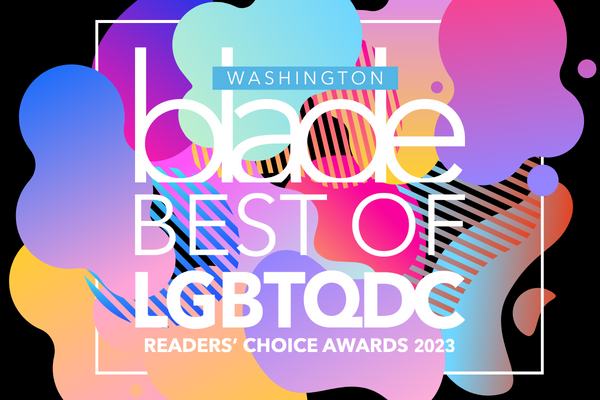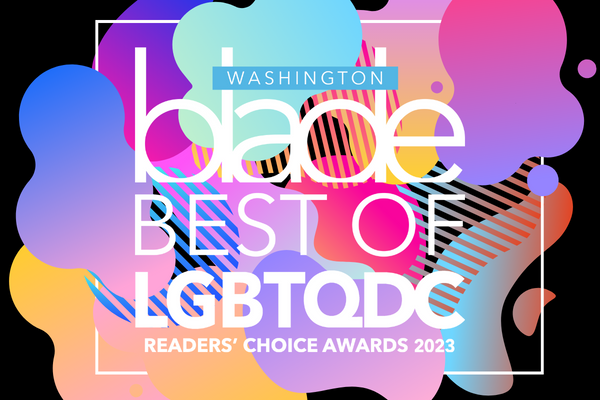 Whitman-Walker celebrates opening of new Max Robinson Center
Mayor, city officials call facility major benefit for Southeast D.C.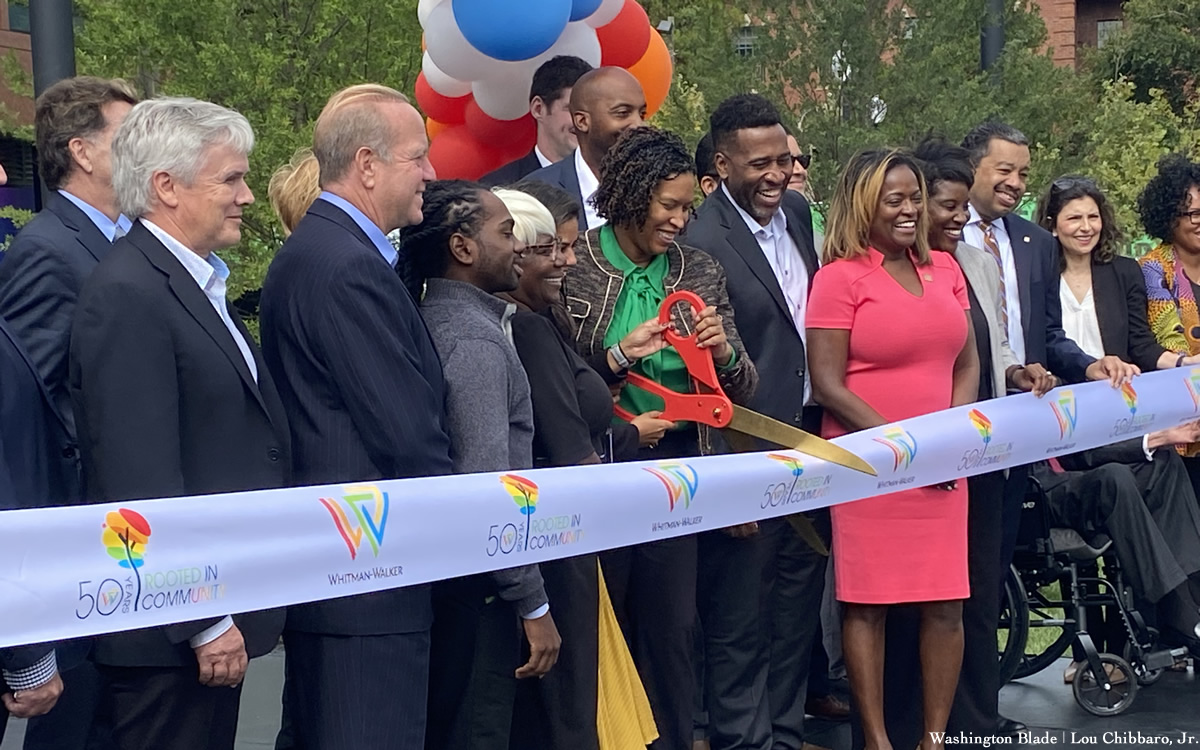 D.C. Mayor Muriel Bowser, joined by city officials and leaders of Whitman-Walker Health, cut a ceremonial ribbon on Monday to mark the official opening of Whitman-Walker's new Max Robinson Center at the city's St. Elizabeth's East campus in Southeast D.C.
The six-story healthcare and research facility will enable Whitman-Walker to expand its wide range of services to the community, with a focus on Ward 7 and Ward 8 residents, officials said. Those services, which began when the facility opened its doors on Aug. 14, include primary, dental, and HIV care, behavioral health services, substance use counseling, and a pharmacy, according to a Whitman-Walker statement.
"Today, we're opening a bigger Max Robinson Center, and in two years we'll be opening a new hospital on this same campus – and together, these two facilities are going to change the way we deliver healthcare in D.C.," Bowser told the crowd of about 200 that turned out for the event held in a courtyard next to the newly opened building.
"We're incredibly grateful that Whitman-Walker is part of the legacy that we're building on the St. Elizabeths East campus," the mayor said. "This campus represents our commitment to Ward 8 and our community to a stronger, healthier, and equitable D.C."
Whitman-Walker and city officials noted that the new building replaces the longtime LGBTQ supportive health care organization's original Max Robinson Center that opened in 1993 on Martin Luther King Boulevard in Anacostia about a mile away from the new facility. The center was named in honor of award-winning TV news journalist Max Robinson who became the first African American to serve as co-anchor of a network news program at ABC News in 1978. Robinson died of complications associated with HIV/AIDS in 1988.
Bowser and others who spoke at the event praised Whitman-Walker for providing high quality healthcare through its Max Robinson center for underserved communities in city neighborhoods east of the Anacostia River.
The opening of the new Max Robinson Center comes on Whitman-Walker's 50th year since its founding in 1973 as an LGBTQ community health clinic in a church basement in Georgetown, Whitman-Walker CEO Naseema Shafi noted at the ribbon cutting event.
"We are thrilled to unveil this once-in-a-lifetime healthcare and research expansion during our 50th anniversary year," Shafi said. "Our new healthcare home will significantly improve access to excellent healthcare for all residents," she said.
Among other things, the new facility will allow Whitman-Walker to serve an additional 10,000 patients per year more than it was able to serve at the original Max Robinson Center, a statement released by Whitman-Walker says. An important part of its services will include mental health and behavioral services, officials said.
There are more than 40 exam rooms, eight dental suites, six group therapy rooms and a psychotherapy suite in the new facility, the officials said in the statement.
The statement says the new building will also serve as headquarters for the Whitman-Walker Institute, an arm of the healthcare organization that for many years has conducted HIV related research. It says the new facility will allow Whitman-Walker to expand its research "from 19 to over 60 clinical trials, including innovations in cancer research and continued progress toward finding a cure for HIV."
Others who attended or spoke at the event included D.C. Council members Christina Henderson (I-At-Large), Trayon White (D-Ward 8), and Vincent Gray (D-Ward 7); Japer Bowles, director of the Mayor's Office of LGBTQ Affairs; Latrena Owens, executive director of St. Elizabeths East Development; and Debrah Wells, a Whitman-Walker patient who said the substance use treatment and counseling she received at the Max Robinson Center "saved my life."
Also speaking were Louis Dubin, managing partner of Redbrick development company, which led the development of the building project; and Jim Davis, president of Davis Construction, the company that built the new facility. Both pointed out that they worked with banks and other lenders along with financial support from the city that made the financing of the new Max Robinson Center possible.
Whitman-Walker CEO Shafi told the Washington Blade after the ribbon cutting event that while Whitman-Walker has expanded its services to include the wider community in the years since its founding as an LGBTQ clinic, its commitment to serving the healthcare needs of the LGBTQ community continues in all its facilities, including the new Max Robinson Center.
"What's interesting about Whitman-Walker of today — when we started in 1973, we were started by community for community, and we were responding to the needs at that time particularly of the LGBTQ community," she said. "So, now we've continued to take care of people, we will continue to do so," she added.
"And this new site in Congress Heights gives us the opportunity to take care of even more community members, parts of the LGBTQ community and the greater Washington region," she said, noting that Whitman-Walker currently has about 2,500 transgender or gender expansive people in care, and 3,500 people with HIV in care.