Nearly one in five gay men in large cities has HIV
New CDC study shows higher infection rate for 'MSM' of color

Nineteen percent of men who have sex with men in a study of 21 U.S. cities was found to be infected with HIV and nearly half did not know they were infected, according to a report released Thursday by the U.S. Centers for Disease Control and Prevention.
The report shows that among the men who have sex with men, or MSM, participating in the 21-city study, young MSM and MSM of color were least likely to know their HIV status.
"This study's message is clear: HIV exacts a devastating toll on men who have sex with men in America's major cities, and yet far too many of those who are infected don't know it," said Kevin Fenton, director of the CDC's National Center for HIV/AIDS, Viral Hepatitis, STD, and TB Prevention.
"We need to increase access to HIV testing so that more MSM know their status, and we all must bring new energy, new approaches and new champions to the fight against HIV among men who have sex with men," Fenton said.
A CDC statement says the study consisted of testing 8,153 MSM in 21 cities that participated in the CDC's 2008 National HIV Behavioral Surveillance System program. The program looks at HIV prevalence and awareness of HIV status among at-risk populations, the statement says.
"While MSM of all races and ethnicities were severely affected, black MSM were particularly impacted: 28 percent of black MSM were HIV-infected, compared to 18 percent of Hispanic and 16 percent of white MSM," the CDC statement says.
"The study also found a strong link between socioeconomic status and HIV among MSM: prevalence increased as education and income decreased, and awareness of HIV status was higher among MSM with greater education and income," it says. "These findings echo similar disparities found in recent NHBS research among heterosexuals."
The CDC study follows the release earlier this year of President Barack Obama's National HIV/AIDS Strategy document, which, among other things, calls for allocating greater resources for HIV prevention programs targeting MSM.
"The United States cannot reduce the number of HIV infections nationally without better addressing HIV among gay and bisexual men," the Obama strategy document says. "Given the starkness and the enduring nature of the disparate impact on gay and bisexual men, it is important to significantly reprioritize resources and attention to this community."
Carl Schmid, deputy executive director of the AIDS Institute, a national advocacy group on HIV issues, praised the Obama strategy document as an important step in pushing for more aggressive HIV prevention programs. But he said there's little evidence so far that the strategy's recommendations on MSM have been carried out.
"This alarming new data provides further evidence that prevention efforts for gay men have not been adequate to meet the growing epidemic and should be dramatically scaled up if we are going to prevent HIV infections in our country," he said.
"The severity of the impact of HIV in the gay community is nothing new," Schmid said. "What has been missing is an appropriate response by our government at the federal, state and local levels and the gay community itself."
Schmid said that despite the long history of HIV having a greater impact on gay men, "there are only a handful of approved behavioral interventions for men who have sex with men and even fewer targeted for a specific race or ethnicity."
He was referring to CDC- approved intervention programs for HIV that must be adopted in order for community based organizations, such as D.C.'s Whitman-Walker Clinic, to obtain certain federal grants.
The data for the CDC study was collected in 2008, before the Obama strategy document was developed, and Schmid said he was hopeful that the strategy document's recommendations would be quickly put into place.
"This study showed many of these same trends among MSM in DC," said Ray Martins, Whitman-Walker's chief medical officer.
"In D.C., the study found that one in every seven MSM is infected with HIV and 42 percent of participants were unaware they had HIV, even though 70 percent of participants had seen a doctor in the previous 12 months," Martins said.
"One in every three African-American MSM in D.C. over the age of 30 tested positive for HIV," he said. "Rates were also much higher for younger African American MSM and other MSM of color."
The CDC study, which was published in its journal Morbidity and Mortality Weekly Report, included these additional findings:
* "Among racial/ethnic groups, black MSM with HIV were least likely to be aware of their infection (59 percent unaware, vs. 46 percent for Hispanic MSM and 26 percent for white MSM)."
* "While young MSM (under age 30) had lower HIV prevalence than older men, they were far more likely to be unaware of their HIV infection. Among MSM aged 18-29 who had HIV, nearly two-thirds (63 percent) were unaware, versus 37 percent for men age 30 and older."
* "Among young MSM, young MSM of color were less likely than whites to know they were HIV-infected. Among HIV-infected black MSM under age 30, 71 percent were unaware of their infection; among HIV-infected Hispanic MSM under age 30, 63 percent were unaware. This compares to 40 percent of HIV-infected white MSM under age 30.
IMAGE: An illustration showing HIV on the cellular level.
Gay doctor elected AMA president-elect
Dr. Jesse Ehrenfeld joined organization 22 years ago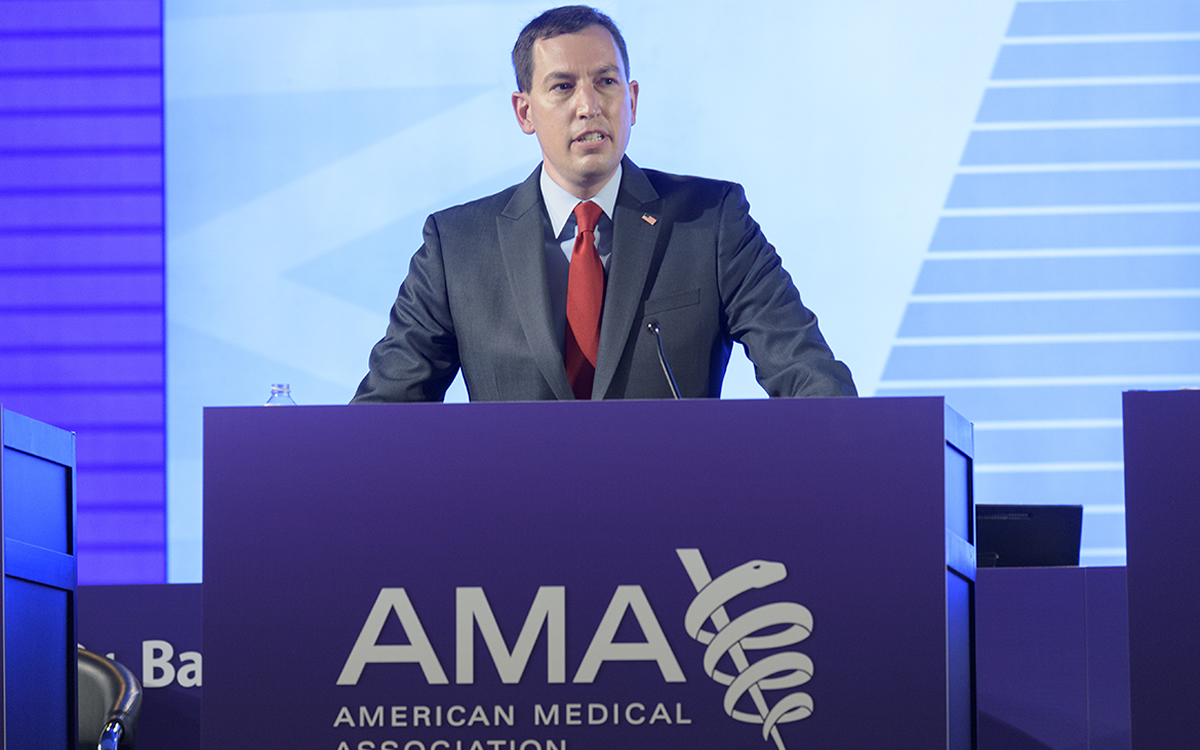 Physicians and medical students have elected Wisconsin-based anesthesiologist Dr. Jesse Ehrenfeld as the first openly gay president-elect of the American Medical Association (AMA). 
Ehrenfeld was elected June 14 at the AMA House of Delegates' annual meeting.
"Well, it's certainly just an amazing feeling to know that you've got the confidence of your colleagues from such a broad array of practice types of modalities and perspectives," Ehrenfeld told the Washington Blade during a telephone interview. "The association is a very diverse and increasingly diverse organization, and that's a good thing. It's more representative of the country and to see such broad support for a vision to move forward was really sort of heartening for me."
The anesthesiologist and LGBTQ health expert will also serve as the first openly gay AMA president when he steps into the position later this month.
"When I joined the AMA 22 years ago, roughly, I didn't think it was possible that a gay person could be the AMA president. And certainly 175 years ago, when the AMA was founded, that felt like something that wouldn't have been possible," Ehrenfeld said. "And so, to look at how the association, how medicine, health professional organizations have evolved, it's pretty remarkable when you look at what that has looked like, and that's a reflection of society in general. But certainly, you know, another pink ceiling has been shattered."
Ehrenfeld previously served on the AMA's Board of Trustee's Executive Committee. He also worked on the AMA Recovery Plan for America's Physicians; a long-term project that was unveiled at the annual meeting.
"A big component of that is helping physicians prepare the health system so that we can make sure that we can renew our commitment to achieving optimal health for all," Ehrenfeld said. "To do that, we have to make sure that we prioritize the needs of physicians to improve patient care."
Ehrenfeld is an associate dean and tenured professor of anesthesiology at the Medical College of Wisconsin and has advocated for issues affecting multiple marginalized communities, such as transgender representation in the military. He emphasized the importance of diversifying the medical field to ensure better service for patients.
"We need folks from every community but particularly marginalized communities to step forward and enter the profession. That's how patients get better care," Ehrenfeld said "There's data that when we have a more diverse healthcare workforce, and when we're a more diverse community, that those health disparities inequities, actually start to go away."
Take Pride in Your Health: Tips from a Primary Care Physician
Navigating health care can be daunting, especially for those who identify as LGBTQ+. Historically, the LGBTQ+ community has been marginalized and discriminated against, which has led to mistrust and unease for many who seek medical care.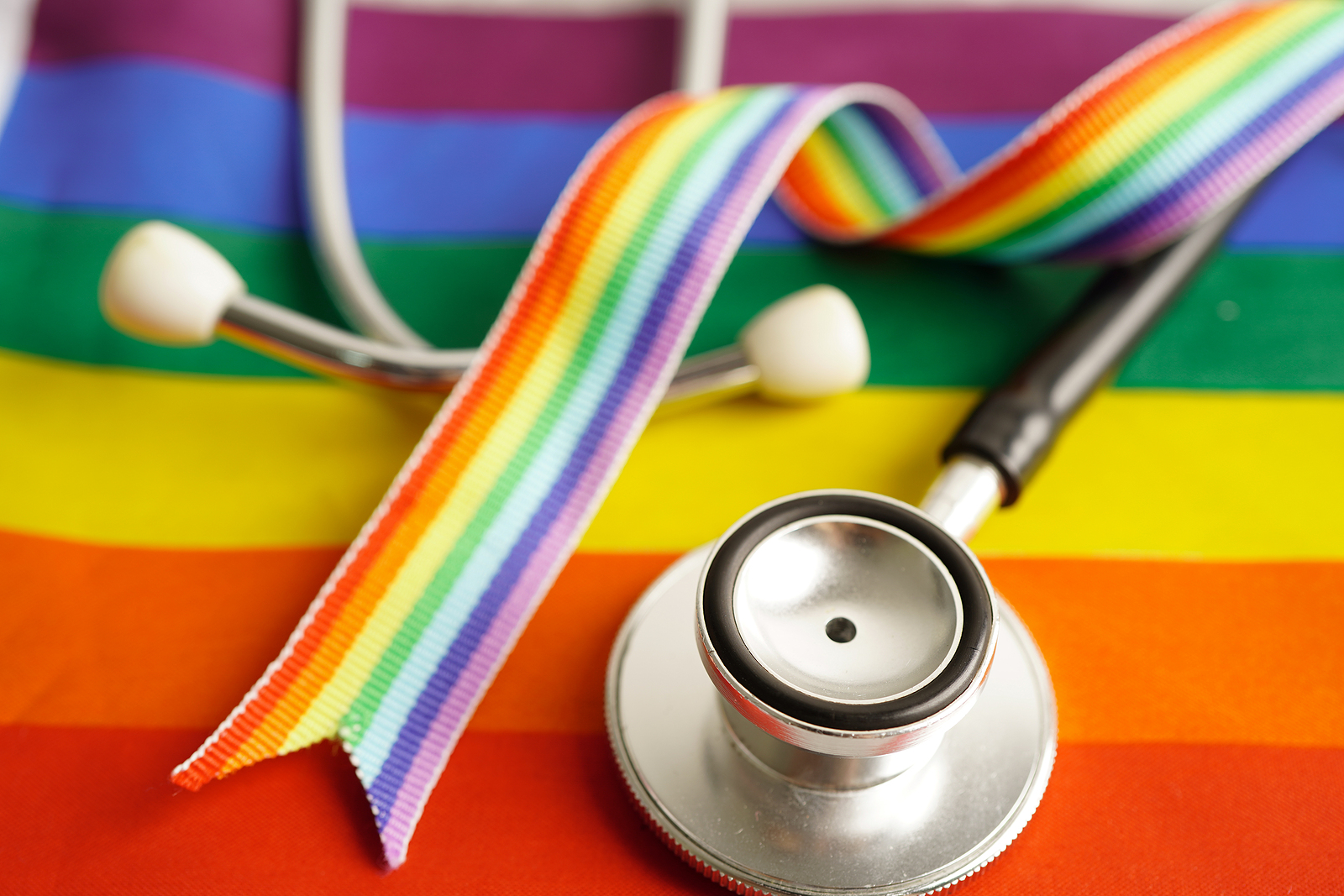 Navigating health care can be daunting, especially for those who identify as LGBTQ+. Historically, the LGBTQ+ community has been marginalized and discriminated against, which has led to mistrust and unease for many who seek medical care.
In Washington, DC, individuals identifying as LGBTQ+ comprise 9.8% of the population, a greater percentage than in any state. Individuals from this community are almost three times more likely to report poor quality of care and discrimination by healthcare providers. Nearly three in 10 of those who identify as transgender reported being refused healthcare because of their gender identity. Patients who identify as LGBTQ+ are less likely to seek preventive services such as cancer screenings and treatment for chronic conditions. And are more than two times more likely to delay getting care.
As we recognize Pride Month, I want to offer a few suggestions for finding healthcare providers committed to care equity and navigating the healthcare system so you can get the support you need to be healthy. Below are three tips to guide your care.
Find a doctor who's an ally: The first important step is to find a doctor with whom you can speak honestly about your sexual health, gender identity, and health concerns. Look for a caring practitioner with special expertise in treating the LGBTQ+ population. Review the physician's profile, looking for their level of interest and experience in treating the LGBTQ+ community. To get started with a new provider, I suggest scheduling a meet-and-greet appointment with a primary care provider to review your personal medical history, family history, specific concerns and health goals. From there, you and your doctor can establish a health regimen that includes any necessary lab work, screenings, and office visits to best support your total health. Gender-affirming healthcare, if desired, should be discussed.
Kaiser Permanente offers Pride Medical at Capitol Hill Medical Center, a welcoming, judgment-free, compassionate, and supportive medical practice devoted to meeting the unique health care needs of adult patients who identify as LGBTQ+. Kaiser Permanente's gender-affirming care program, Gender Pathways, takes an innovative approach to providing care to transgender, nonbinary, and gender-expansive patients. Their services include behavioral health care, hormone replacement therapy, and gender-affirming surgeries.

Know your risk factors: Understanding the unique health needs within the LBGTQ+ community is key to staying healthy. As people within the LGBTQ+ population face daily discrimination, some cope with these challenges by using tobacco and substances. In fact, there are higher rates of substance abuse for individuals who identify as LGBTQ+ than among heterosexual adults.Some populations within the LGBTQ+ community have a higher risk of sexually transmitted diseases, including HIV. The LGBTQ+ population also has a higher risk of developing certain cancers.To address your specific health risks and goals, your doctor can develop an individualized care plan that will include preventative screenings and routine appointments designed to identify and address problems early, leading to better health outcomes.Kaiser Permanente's electronic medical record system proactively identifies the need for general health screenings and sends personalized reminders.
Manage your mental health: At Kaiser Permanente, we encourage preventive health measures to avoid developing health conditions like heart disease or cancer – and the same goes for mental health. Members of the LGBTQ+ group are more than twice as likely as cisgender heterosexual adults to have a mental health condition, such as depression or anxiety disorders. And, adults who identify as transgender are nearly four times as likely as cisgender adults to have a mental health condition. You can manage stress through exercise and using self-care digital apps, such as Calm or myStrength, free to Kaiser Permanente members. These tools can guide meditation and find support for building resilience, setting goals, and making minor changes to improve sleep, mood, and relationships. Prioritize frequent exercise, talking to someone you trust, journaling, and making time for self-care. As always, talk to your doctor if your mood or behavior changes affect your ability to participate in everyday activities.
You can become a self-advocate and receive the healthcare you need by establishing a rapport with a doctor you trust, knowing your specific health risks, and managing your mental health. Live a joyful, healthier life by seeking support from a primary care doctor and maintaining your routine screenings. Learn more about Pride Medical and LGBTQ+ care at Kaiser Permanente here.
Dr. Keith Egan, a primary care physician at Kaiser Permanente and assistant medical director of Pride Medical at Capitol Hill.
Monkeypox cases rise amid calls for equitable treatment & vaccine equity
2,166 cases have been recorded globally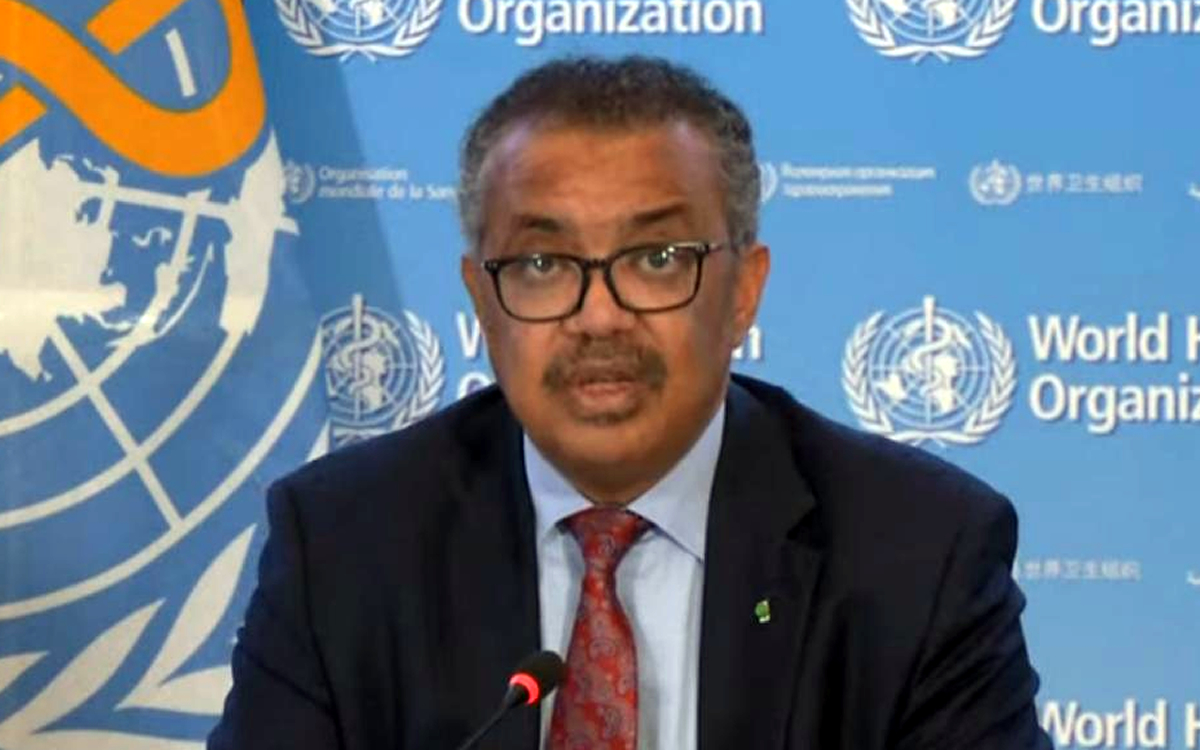 As of June 16th, 2,166 cases of monkeypox have been recorded globally, spanning 37 countries, including places where it is not usually seen. The United States currently has 100 recorded cases of monkeypox — California, New York, and Illinois are hot spots with 21, 17, and 13 cases respectively.
Infections are currently concentrated in Europe: the U.K. has reported 524 cases, and Spain, Germany, Portugal, and France have reported 313,303, 241, and 183 cases respectively. Many of the infections in Europe and the Americas can be traced back to LGBTQ+ events where men gathered — specifically a LGBTQ+ fetish festival in Belgium and a gay pride event in the Canary Islands.
No deaths have been reported, and most monkeypox cases are mild — symptoms include rashes, initial flu-like symptoms, and lesions or sores.
According to the CDC's latest report, most of the reported cases have occurred in men who have sex with men, but monkeypox can be transmitted to anyone who has had close skin-to-skin contact with an infected person.
Although cases are currently concentrated in gay and bisexual men, Kyle Knight, senior LGBT and health researcher at Human Rights Watch, stressed the importance of managing the outbreak without stigmatizing gay men — or deepening the divide between wealthy and poor countries.
"Whether it's lessons drawn from HIV, Covid-19, or other public health issues, it is essential to place human rights at the center of the response to infectious disease outbreaks," Knight said, in a statement.
In an email to the Blade, Dr. Sarah Henn, Chief Health Officer for Whitman-Walker Health, reiterated the need to spread awareness of monkeypox within the LGBTQ+ community while simultaneously eradicating stigma.
"When dealing with an outbreak of any infection it is important to recognize risk factors for infection and specific communities where the infection is being seen. This must be done without stigmatizing those affected. This is the delicate balance that public health authorities are currently trying to walk with the outbreak of monkeypox. There is nothing intrinsic to the monkeypox virus that makes it a sexually transmitted infection, but it is transmitted by close skin to skin contact with the pox lesions, which obviously sexual intimacy involves," she said.
"People in the queer community need to know what to look for and understand what the potential risks are to their own health. We want to empower the community to help control the outbreak and protect themselves from possible infection without creating stigma or unnecessary fear."
In addition to its prevalence among gay and bisexual men, monkeypox has a history of unequal treatment options in poorer countries. While some wealthy countries have stockpiles of the smallpox vaccine leftover from when the disease was eradicated in the 1980s, the vaccine — which is effective against monkeypox — is currently unavailable on the entire continent of Africa, where monkeypox is an endemic disease.
Dr. Matshidiso Moeti, World Health Organization, (WHO) regional director for Africa, advocated for a unified global approach that includes vaccine equity.
"We must avoid having two different responses to monkeypox – one for Western countries which are only now experiencing significant transmission and another for Africa," Moeti said. "We must work together and have joined-up global actions which include Africa's experience, expertise and needs."
In countries such as the U.S. and Canada, "ring vaccinations" are being used to prevent outbreaks, in which close contacts of infected people are given a smallpox vaccine within four days of exposure. This approach prevents serious infection and reduces the risk of further spread, but in places where smallpox vaccines are not readily available, it is not an option.
In Chicago, where the state of Illinois's monkeypox cases are concentrated, officials are also focusing on providing information about prevention and safer sex to gay and bisexual men. With the San Francisco and New York Prides happening next weekend — the country's two largest — the future of monkeypox outbreaks in the U.S. appears uncertain.
Guidance from the Chicago Department of Public Health encourages people attending "festivals or other summer events" to be mindful of skin-to-skin contact, get tested for monkeypox if exposed, and monitor for symptoms after exposure. Additionally, the CDPH has printed cards with links to the CDC health tips for gay and bisexual men, for organizers to hand out at events.
In Washington D.C., the outbreak is currently smaller — four cases to Chicago's seven — but officials are still taking preventative measures to diagnose and treat the illness.
"As of today, 4 cases of monkeypox have been diagnosed within the District of Columbia," Dr. Henn said. "We are working closely with DC Health to screen people for monkeypox who are presenting with rashes that could possibly represent infection and have been coordinating with the city around vaccination of those who have been exposed to a diagnosed case."