February 3, 2011 at 4:08 pm EST | by Lou Chibbaro Jr.
Local news in brief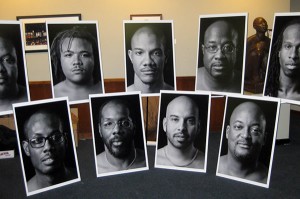 Black gay men launch HIV testing campaign
Ten black gay men with HIV kicked off an "unprecedented citywide effort" in January to prevent the spread of HIV in D.C. among black men who have sex with men through a new, federally funded project organized by the National Association of People With AIDS.
The Bayard Rustin Community Mobilization Project is a coalition of community-based AIDS groups, faith-based and academic institutions, and the D.C. Department of Health that is determined to address an alarmingly high HIV prevalence rate among black gay men in the District, according to a NAPWA spokesperson.
"We call these 10 men the first 'HIV testing advocates,' and we empower them to speak at bars and restaurants, churches, community forums – really any opportunity at which they can reach the community, educate them about HIV and testing, and change behavior," said NAPWA spokesperson David Sheon.
A brochure describing the project says it is named after black civil rights strategist Bayard Rustin, an adviser to famed civil rights leader Martin Luther King Jr. and the lead organizer for King's 1963 civil rights march on Washington.
Rustin, who was gay, died in 1987 at a time when his sexual orientation was not widely known outside civil rights group circles. He became an advocate for gay rights causes in the latter part of his life, prompting LGBT activists to view him as a role model for civil rights organizing.
Some of the Rustin Project's HIV testing advocates as well as organizers of the project will be greeting the community at a booth on Saturday, Feb. 5, during a National Black HIV/AIDS Awareness Day event hosted by the Metropolitan Community Church of Washington at 474 Ridge St., N.W. The event is sponsored by the D.C. AIDS service group Food & Friends.
The Rustin Project is hosting its own community forum to discuss its HIV prevention efforts targeting black men who have sex with men on Feb. 14 at the Barbara Jordan Conference Center located at the Kaiser Family Foundation offices, 1330 G St., N.W. The event is open to the public.
The most recent data on HIV prevalence in D.C. highlight the need for the Rustin Project, organizers say. Among the 16,513 people living with HIV/AIDS in D.C. as of 2008, 40 percent, or 6,722, contracted HIV through male-to-male sex. Among that group, 4,091, or 60 percent, are African American, the data show.
Virginia closes AIDS drug program for new patients
In a little-noticed development, the Virginia Department of Health in December closed its AIDS Drug Assistance Program, or ADAP, to new enrollments except for pregnant women, children 18 years old or younger and people receiving treatment for an AIDS-related infection.
The department said it was also planning to remove from the program approximately 760 clients, with the aim of helping them obtain needed AIDS medications through other programs, including short-term drug programs offered by pharmaceutical companies that manufacture the drugs.
Dr. Karen Remley, Virginia's health commissioner, said in a statement issued in December that the ADAP cutbacks were due to an unprecedented increase in enrollment in the Virginia ADAP program and increased costs for the drugs.
ADAP is part of the federal Ryan White CARE Act program in which states and the federal government share the cost of paying for life-saving AIDS drugs to low-income people who lack health insurance coverage.
AIDS activists have called on Congress and the White House to push for an increased share of federal funding for ADAP, saying the national recession has curtailed revenue in many states, forcing them to cut back on their ADAP budgets.
"Virginia ADAP will continue to serve more than 3,000 clients who will remain in the program," a state health department statement says. "No interruption in care will occur for any ADAP clients."
As of late January, D.C. and Maryland have not put in place any cutbacks in service for their ADAPs. Unlike many states, D.C. and Maryland do not have a waiting list for new ADAP patients.