Rich D.C. musical weekend
LuPone wows at UMD; MCC shines in varied 9-11-themed set

It was an astoundingly rich weekend for concerts in Washington as Broadway icon Patti LuPone brought her cabaret act to the University of Maryland campus Saturday night and Metropolitan Community Church of Washington held a 9-11 memorial concert Sunday afternoon.
LuPone's concert was simple and stupefyingly effective — accompanist Joseph Thalken was note perfect, the leading lady herself was in astoundingly good voice and the whoppingly generous set list (see below), which showcased dozens of 20th century show standards, was exquisitely selected, sequenced and executed. LuPone, looking and sounding decades younger than her 62 years and much slimmer and more youthful than her promo photos for the concert suggested, brought an interpretive prowess that easily showed how deserving she is of the legendary status she's attained. It was a dream evening — the material is so well loved and proven, there was no chance of a dud there. And with LuPone in such flawlessly fine form, it was one of those life-altering-kind of nights where the planets perfectly aligned and material and musicians coalesced brilliantly.
The premise of the show — dubbed "Coulda, Woulda, Shoulda" — is a hodge-podge of signature songs LuPone either has, or would have loved to have, played. Most were the latter. LuPone's appearance was pegged to the college's Clarice Smith Performing Arts Center's 10th anniversary. A finer and more appropriate talent for the occasion surely couldn't have been found.
There were also a few mid-centry standards ("My Way," "The Way You Look Tonight") thrown in for good measure. My only mini-qualm — and I know this was a bitter career pill for LuPone — was the absence of anything from "Sunset Blvd." She's never forgiven Andrew Lloyd Weber for throwing her under the bus when the show came to the U.S., but even so, she's strongly identified with the role and it would have been thrilling to hear her sing "As If We Never Said Goodbye" live. Technically it's her song since she originated the role on stage. And she's an infinitely better singer than Glenn Close.
But that's quibbling. Overall it was great with LuPone's playful, self-deprecating mood and quips adding immeasurably to the music. Standouts included sublime performances of "Meadowlark," "Bewitched, Bothered and Bewildered" and several Sondheim staples. Her signature "Don't Cry For Me, Argentina" started out tongue in cheeck (she glanced at her watch in her trademark arms-upstretched pose as if the song bored her to tears) but once it got rolling, she settled into it and rendered a magical rendition in which she toyed and tinkered with her inflections and phrasing, giving the warhorse fresh blood.
Sunday's MCC concert was bittersweet. Certainly its 9-11 impetus lent the proceedings a somberness of tone but with few mentions to the attacks, the concert felt more like a great afternoon of music than a depressing ode to the victims. Some selections, like the rafter-raising "You're an Awesome God" (not the Rich Mullins classic) and the breezy pop classic "I Can See Clearly Now," were downright joyous.
There's so much musical talent in that church, it's almost an embarrassment of riches. Sadly the many capable soloists weren't mentioned in the program notes. A trio of newer male singers were especially good, but a handful of long-time female members were equally great on their respective solos, such as Lisa Carroll, Tonya Harper and Michelle Lanchester on the grand finale, "The Lord is My Shepherd." It's the classic Cissy Houston arrangement from "The Preacher's Wife." It's good on the soundtrack, but Lanchester and the choir take the number into a stratosphere only hinted at on the original film version. It's become a signature number for the choir and they sounded every bit as great on it yesterday as they did three years ago at activist Cheryl Spector's funeral. They recorded it themselves a few years back but it sounds so much better live.
Aside from the 9-11 angle, the concert was also bittersweet as music minister Shirli Hughes has announced she's leaving the church by year's end. As with former minister Candace Shultis, an MCC-DC without Hughes is difficult to imagine, so essential have her contributions been to the church for the last 10 years. Her musical supremacy was again on display yesterday on her two solos — a lovely rendition of "The Lord's Prayers" and the jazzy, upright bass-accompanied original "Among the Trees," which Hughes wrote.
Also worth noting are a bounty of instrumentalists that added immeasurably to the proceedings. A small string section added lovely color to several numbers while the church's uber-tight rhythm section gave its usual muscle and energy to the lively worship.
LuPone's set was:
1. Opening monologue/medley
2. "An English Teacher" from "Bye Bye Birdie"
3. "I'm in Love With a Wonderful Guy" from "South Pacific"
4. "Don't Rain on My Parade" from "Funny Girl"
5. "Easy to be Hard" from "Hair"
6. "You Musn't Be Discouraged" from "Fade Out, Fade In"
7. "Meadowlark" from "The Baker's Wife"
8. "A Boy Like That"/"I Have a Love"  from "West Side Story"
9. "A Quiet Thing" from "Flora the Red Menace"
10. "Everything's Coming Up Roses" from "Gypsy"
11. "Never Never Land" from "Peter Pan"
12. "Don't Cry For Me Argentina" from "Evita"
13. "I Was Here" from "The Glorious Ones"
Intermission
14. "Oh What a Beautiful Morning" from "Oklahoma"
15. "Trouble (Ya Got Trouble)" from "The Music Man"
16. "So in Love" (Cole Porter)
17. "How to Handle a Woman" from "Camelot"
18. "Sleepy Man" from "The Robber Bridegroom"
19. "As Long as He Needs Me" from "Oliver"
20. "Bewitched, Bothered and Bewildered" from "Pal Joey"
21. "I Never Do Anything Twice" ("The Madame's Song") from "The Seven Per Cent Solution"
22. "Anyone Can Whistle" from "Anyone Can Whistle"
23. "Send in the Clowns" from "A Little Night Music"
24. "Being Alive" from "Company"
25. "My Way"
26. "The Ladies Who Lunch" from "Company"
27. "September Song" from "Knickerbocker Holiday"
28. "The Way You Look Tonight"
29. "A Hundred Years From Today"

MCC's set was:
1. "Rain On Us"
2. "The Lord's Prayer"
3. "Air on the G String"
4. Shostakovich piano prelude
5. "This Morning I Rose Up"
6. "You're An Awesome God"
7. "Mighty God Praise"/"Mighty God"
8. "Breathe On Me"
9. "I Call You Holy"
10. "I Can See Clearly Now"
11. "God's Truth"
12. "It Is Well"
13. "Among the Trees"
14. "The Lord Is My Shepherd"
Become a Blade Member Today
Your financial contribution will make vital LGBTQ journalism possible at a time when clear, concise news is needed more than ever.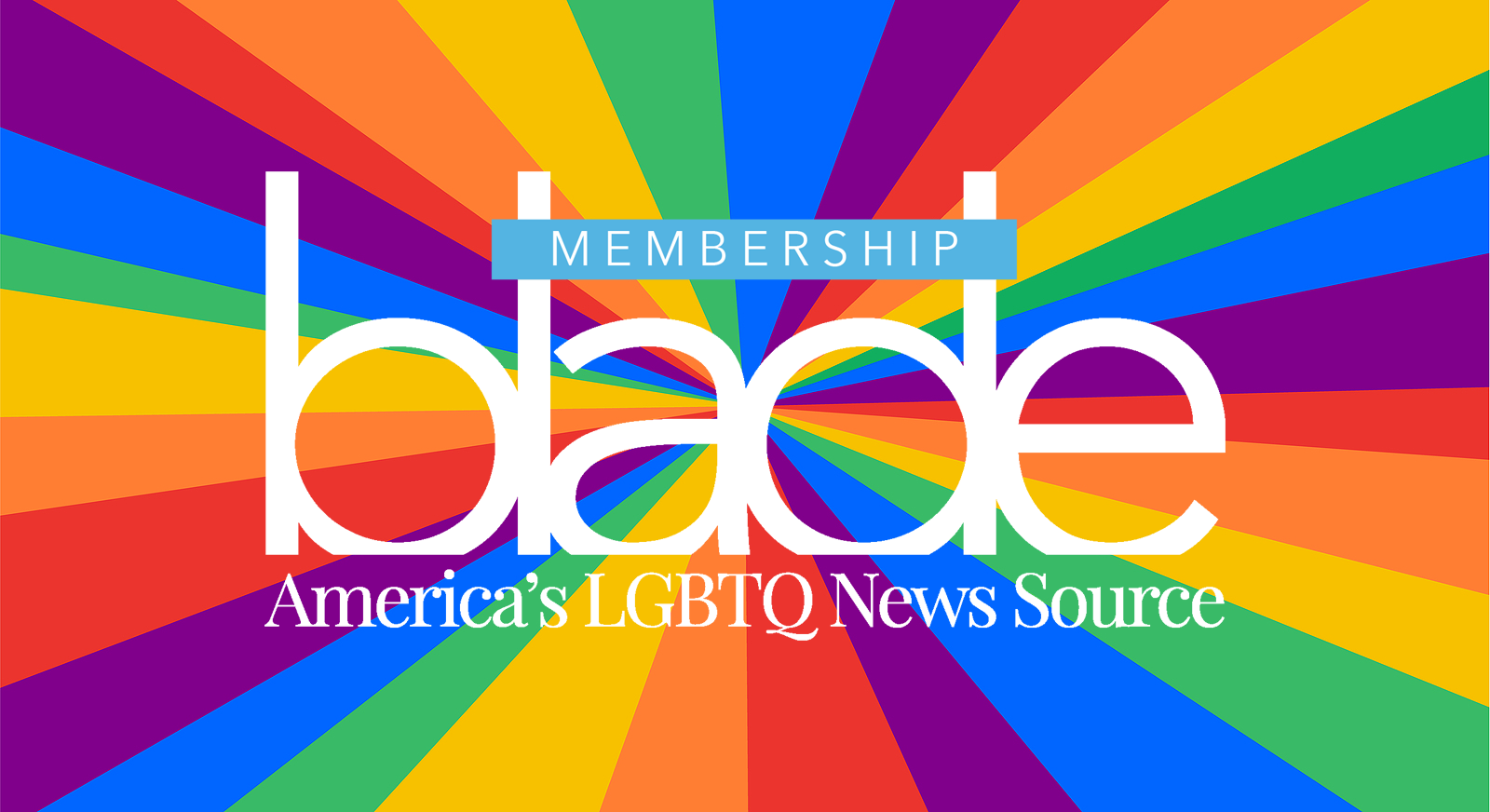 APRIL FOOLS!
But you can support LGBTQ Journalism by becoming a Blade Member today!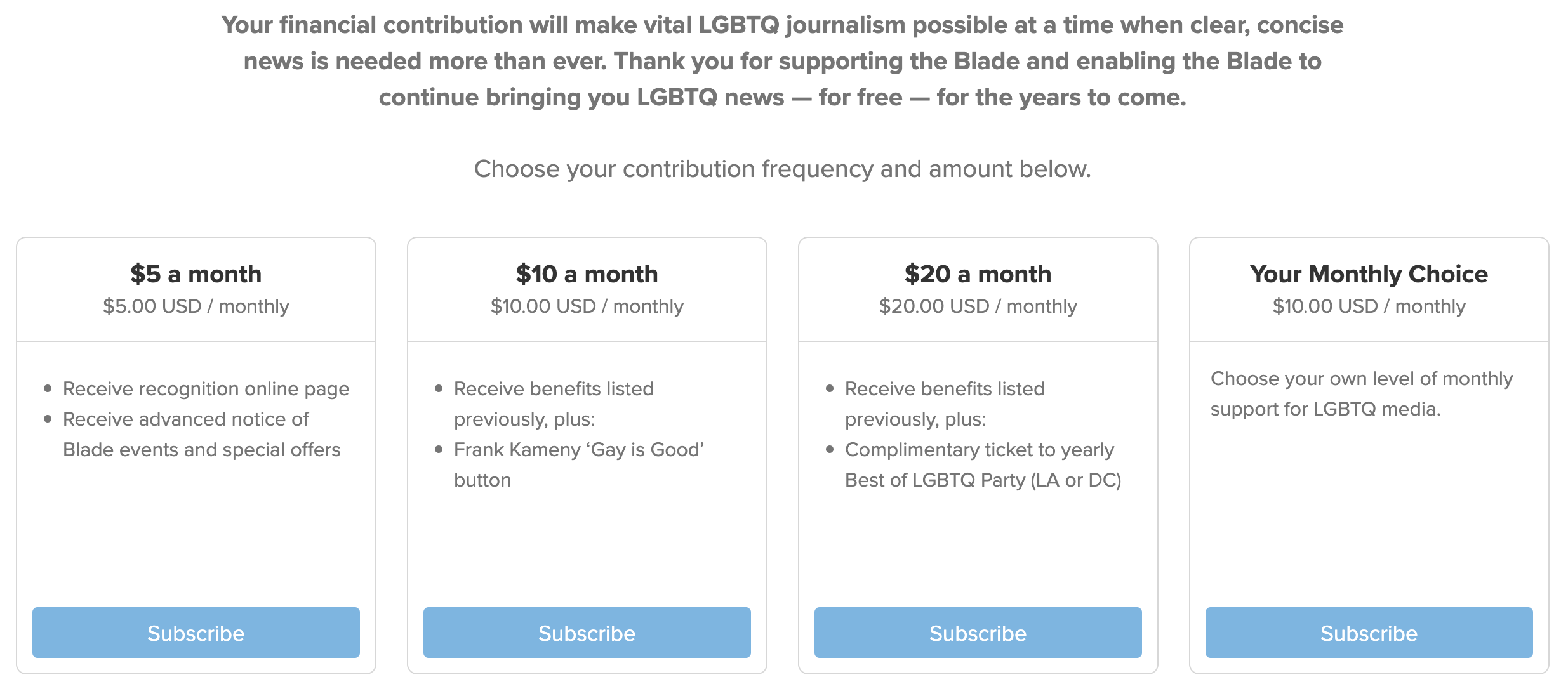 Beyonce vs. Rihanna dance party
Music provided by DJ Just Different at Union Stage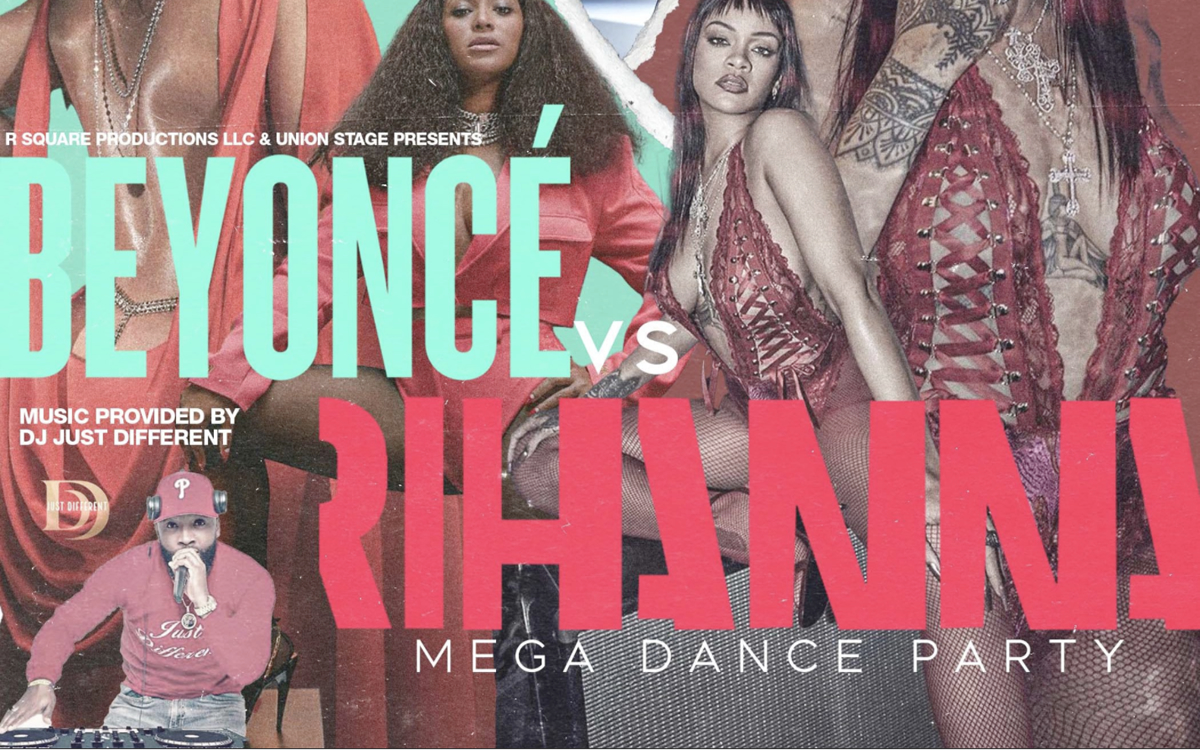 R² Productions LLC and Union Stage are teaming up to host R² Productions' inaugural "MEGA Dance Party" on Thursday, Feb. 24 at 7 p.m. at Union Stage at The Wharf.
The event will be a night full of dancing to music by pop stars Beyonce and Rihanna. DJ Just Different will be performing at the event.
General Admission tickets cost $25 and Premier Plus tickets cost $35. For more information about ticket purchases, visit Union Stage's website.
The evolution of the open house
The more sophisticated the advertising, the more the events flourished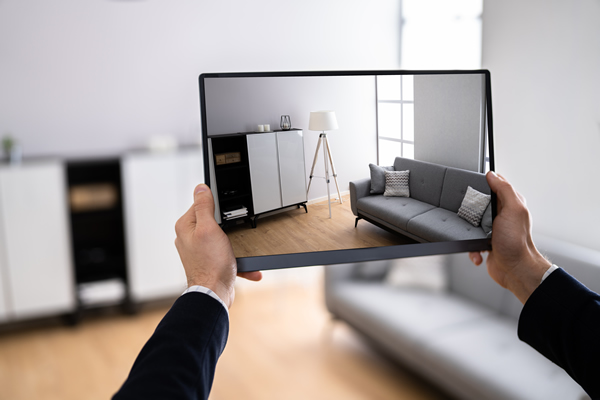 In the early 20th century, there were no exclusive agreements between a seller and a real estate agent. Any broker who knew of someone wanting to sell could participate in an "open listing" by planting his sign in the yard of that person and competing with agents from other brokerages who did the same. To the victor who obtained a buyer went the spoils of commission.
The rules began to change in 1919, when being a real estate broker now required a license. An agent might handle only one property at a time exclusively, but an "open for inspection" period could be used to introduce a model home or new community to the buying population.
According to the National Association of Realtors, Dallas homebuilder, Howdy Howard, hosted one of the most successful open houses of all time in the 1950s. During the first 12 days of the event, an estimated 100,000 people attended, drawn by free sodas and the ultimate prize for the buyer – a new Cadillac.
Soon, brokers began hiring additional agents who could handle multiple properties. Unlike Howard's marathon open house, agents would now host them for a few hours at a time, usually on a Sunday, to whet the appetite of the buyer pool.
Classified advertisements with a description of a property would be placed in a local newspaper and potential buyers would review them with their morning coffee to decide which houses to visit later in the day.
Marketing in newspapers went from a few lines of black and white text to a photo of a home's exterior, to a multi-page spread that included both photos of houses and the agents who represented them.
The more sophisticated the advertising became, the more the open house flourished as a marketing tool, not only for the home itself, but also for the agent and the brokerage. It allowed agents to prospect for buyers for that home and others, and converse with neighbors who might want to sell their homes as well.
Soon, the sign-in sheet was born, used by the agent to capture the contact information of a potential client or customer and to let the seller know who had visited his home. While sign-in sheets or cards are still used, some agents have gravitated to electronic applications, using a tablet computer instead of paper for the same purpose.
Fast forward to the early 2000s in D.C., when open houses became the primary source of showing property. An agent would enter a property into the multiple listing service (MLS) on a Thursday, entertain no showings until Saturday, host an open house on Sunday afternoon, and call for offers either Sunday night or Monday. The open house allowed agents to send their buyers rather than accompany them and serve multiple clients at once.
The delayed showing day strategy referenced above has since been supplanted by the MLS's Coming Soon status. Agents can now email or text links to upcoming properties to their clients in advance of showing availability and the clients can view photos, read property descriptions and disclosures, and schedule future visits accordingly.
Enter COVID-19. Due to the proliferation of the virus and the subsequent lockdown, the real estate world had to accommodate new public health requirements.
One of the first things to go was the open house. Even agent showings were constrained, with visitors limited to an agent plus two people and additional requirements for wearing masks and disposable shoe covers and gloves.
Overlapping appointments were not allowed, showings were limited to 15 to 30 minutes, and bottles of hand sanitizer sprung up on kitchen counters everywhere.
Ultimately, technology and ingenuity provided new marketing avenues for agents that included 3-D virtual open houses, Facetime and Duo viewings, videos, property websites and QR codes. Many of these marketing techniques remain, even though traditional open houses are coming back post-lockdown.
But are they really necessary? Certainly not for all types of properties.
I believe the days of using a public open house to procure a buyer are limited. Agent security has become a concern and the desire for in-person viewings during a specific day or time has waned.
On the other hand, Internet marketing and social media have a much wider reach, so much so that some people now feel comfortable buying a home – probably the most expensive item they will ever purchase – without even stepping into it until after closing.
After all, if we can work in sweatpants or pajamas while Zooming corporate meetings, how can naked virtual reality house hunting be far behind?
Valerie M. Blake is a licensed Associate Broker in D.C., Maryland, and Virginia with RLAH Real Estate. Call or text her at 202-246-8602, email her via DCHomeQuest.com, or follow her on Facebook at TheRealst8ofAffairs.