Remembering 'I Love Lucy'
Pioneering sitcom had its debut 60 years ago this weekend

The grape stomping, the chocolate factory, the fake nose on fire — few images are as fully ingrained in our collective pop culture consciousness as these classic scenes from "I Love Lucy," the pioneering sitcom that debuted on Oct. 15, 1951 and after nine seasons of original material, has never left airwaves. The 60th anniversary of its debut is Saturday.
The celebration is in full swing. In Washington at the Library of Congress's Madison Building (101 Independence Ave., S.E.), an exhibit called "I Love Lucy: An American Legend" featuring scrapbooks, photos and scripts, is on display through Jan. 28. Visit loc.gov for details.
Everybody, it seems, loves Lucy, but spend much time on the message boards or in the fan clubs and it becomes apparent pretty quickly — the show, and Lucille Ball herself (who would have been 100 this year), has a lot of gay fans, especially among men. But why? The show was as hetero-normative as it gets and Ball, while glamorous at times, was just as likely to dress up like Harpo Marx or Superman as project any kind of Dietrich- or Garbo-esque glamour.
That Ball herself was supportive of gay rights didn't become apparent until decades later. Was there something about Lucy Ricardo gay men watching the show as kids could identify with? Not taking no for an answer from hetero male (i.e. Ricky) domination? Ethel as a sort of fag hag? A bitchy faux friendship with Carolyn Appleby (the still-with-us Doris Singleton)? A yearning for show biz and stardom and to transcend the mundane? Or was it simpler than all that? We asked around.
It's not a universally held notion. Gay actor Jim Brochu, who knew Ball closely and wrote of their friendship in his memoir "Lucy in the Afternoon," is baffled by the theory. He points to his long-time friend Richard Bell, a fellow Lucy fan, for help.
Bell says it's not hard to connect the dots. He says her versatility was a big part of it.
"She could be totally glamorous," Bell says. "Tall, regal with the figure and the face and the hair. But then she could turn on a dime and be this real low down sort of broad of a character. She could go from being sort of this grand duchess to being a truck driver, and I don't mean that in a bad way, but it always boils down to this sense of camp and the ridiculous and gay men in my generation we just laugh at things that are quote-unquote campy and she was. … When she lights her nose on fire with Bill Holden, it's just camp. We get that and we understand and appreciate what it is."
Another gay longtime fan, Lou Weiss, who was in the audience during a taping of her ill-fated final sitcom "Life With Lucy," has other theories.
"Lucille Ball and Lucy Ricardo were both strong women," he says. "I think people think of Lucy Ricardo first because when the drag queens do her, that's the look they copy first because obviously it's her most famous character. But Lucille Ball really became the icon as she spoke out for the underdog. Lucy Ricardo was the underdog and gays coul relate to that. It's possibly why she became an icon but Lucille Ball or Lucy Ricardo, it doesn't matter. Lucy was very gay friendly and she would do things that let you know she thought the creativity of gay people was perfectly all right. She went to visit the drag queens who were impersonating her, she would show up at the clubs. She even befriended Jim Bailey and became one of his biggest cheerleaders."
One of Bell's fondest memories is when Brochu arranged for Ball to call him on his birthday one year. He says now he stuck both feet in his mouth and felt like Lucy Ricardo making an ass of herself in the presence of John Wayne or Richard Widmark.
"You know, anytime I see those old episodes, they still make me laugh every time," he says. "I can watch that goddamn chocolate factory and every time I'm fucking convulsing by the end of it. It's the funniest thing I've ever seen in my life."
Bell remembers seeing Alec Baldwin with Robert Osbourne on TCM during a recent Ball tribute and Baldwin commenting that he never got into the comedy queen.
"That kind of struck me," he says. "I thought, maybe it's not a straight guy thing, I don't know."
Even the show's many scenes of cross dressing never channeled any sort of gay vibe. The show's gayest moment — with gay designer Don Loper playing himself during a fashion show in which Lucy has to fight a painful sunburn to appear — wasn't explicit, nor would one expect it to be considering the era.
Still with a female lead and female-centric situations — a new hat, a new dress — driving many of its storylines, some fans say it has a "girliness" that some gay men get.
"I think there was kind of a chi-chi thing going on," Bell says. "Like when she buys Ethel those hideous hostess pants. Lucy (Ricardo) had a kind of yearning for a more glamorous life. It makes sense."
Become a Blade Member Today
Your financial contribution will make vital LGBTQ journalism possible at a time when clear, concise news is needed more than ever.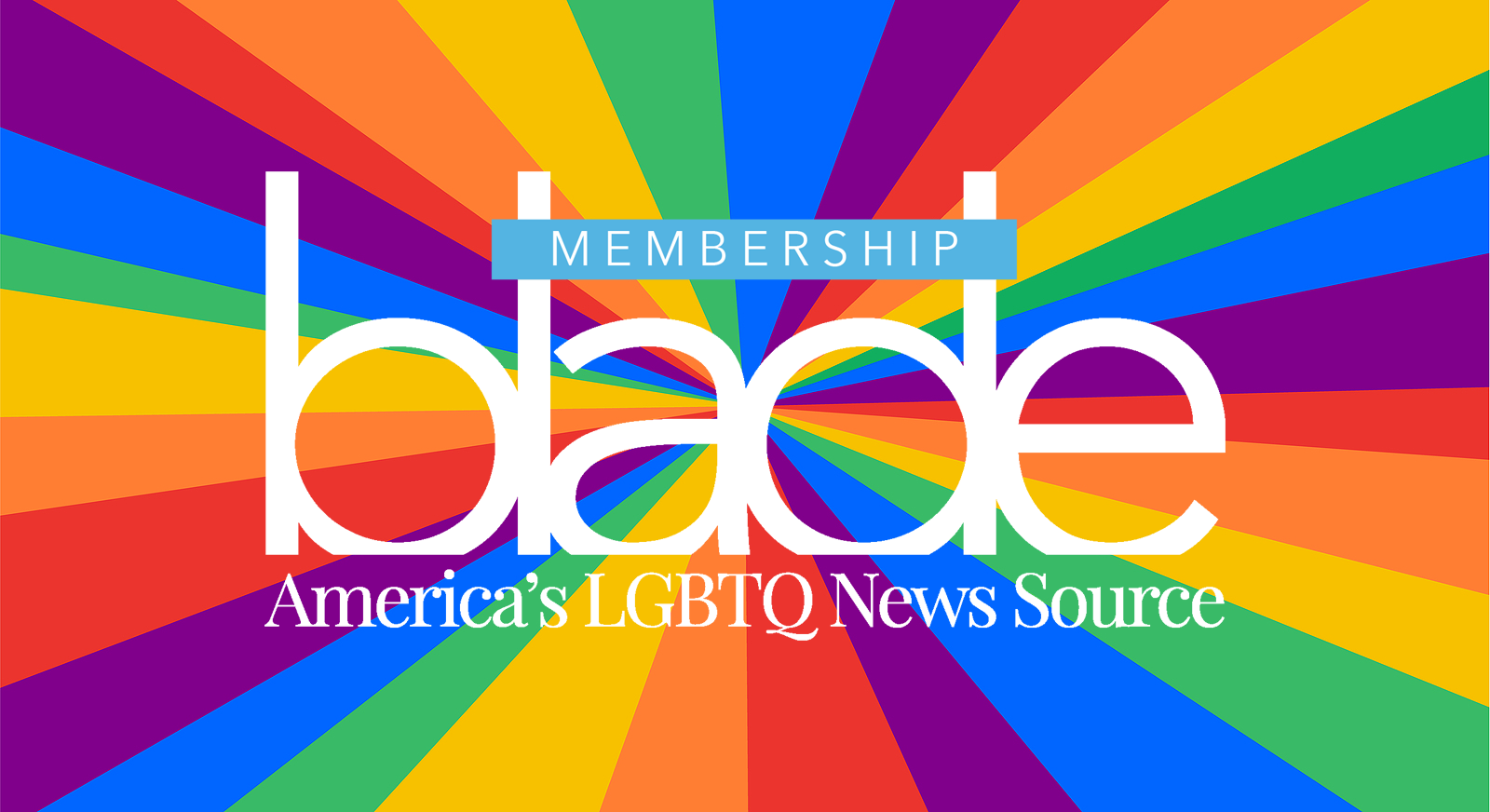 APRIL FOOLS!
But you can support LGBTQ Journalism by becoming a Blade Member today!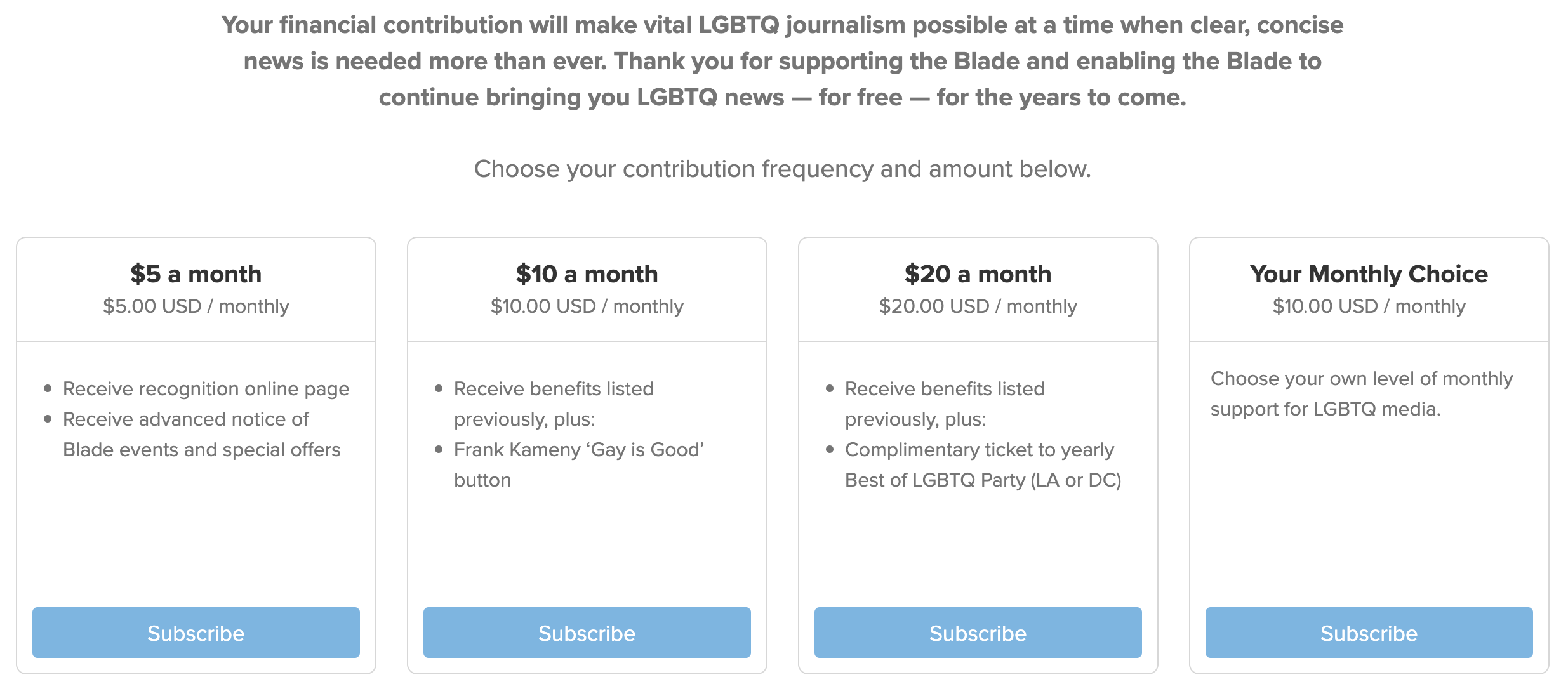 Beyonce vs. Rihanna dance party
Music provided by DJ Just Different at Union Stage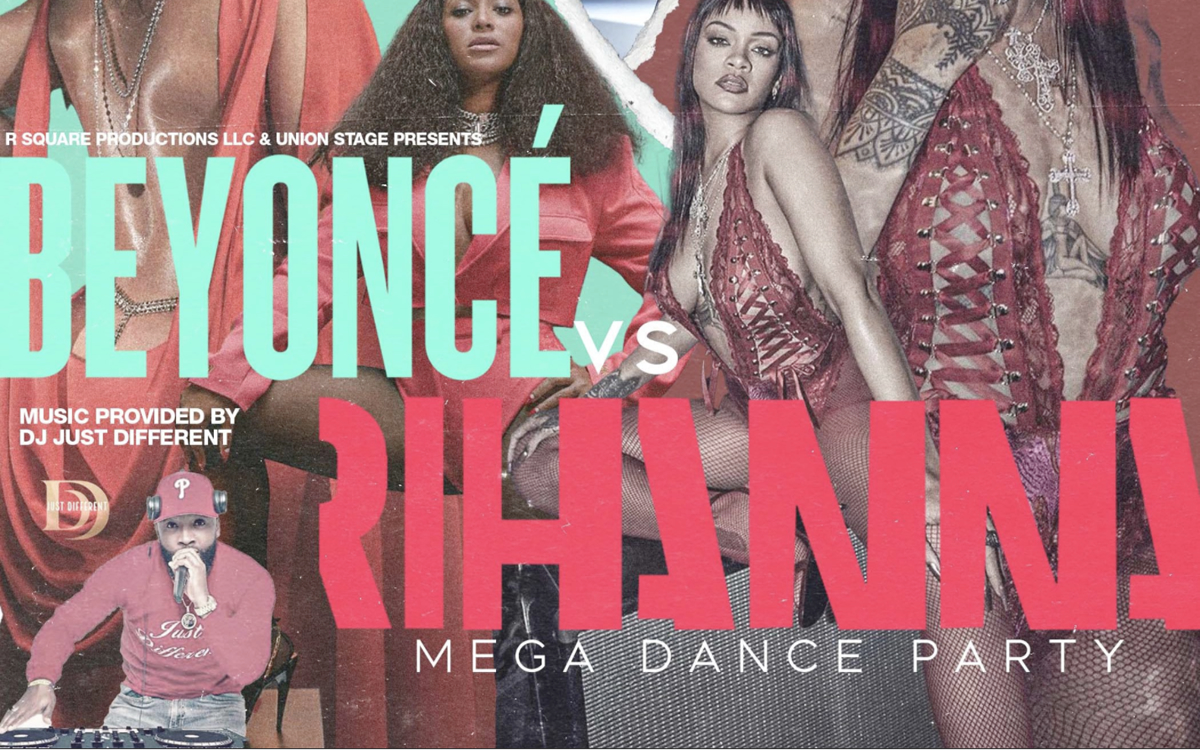 R² Productions LLC and Union Stage are teaming up to host R² Productions' inaugural "MEGA Dance Party" on Thursday, Feb. 24 at 7 p.m. at Union Stage at The Wharf.
The event will be a night full of dancing to music by pop stars Beyonce and Rihanna. DJ Just Different will be performing at the event.
General Admission tickets cost $25 and Premier Plus tickets cost $35. For more information about ticket purchases, visit Union Stage's website.
The evolution of the open house
The more sophisticated the advertising, the more the events flourished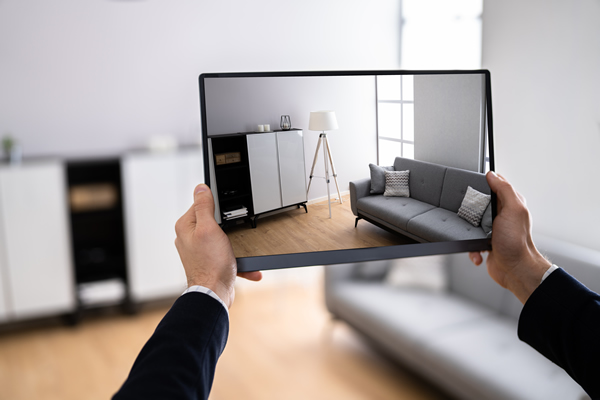 In the early 20th century, there were no exclusive agreements between a seller and a real estate agent. Any broker who knew of someone wanting to sell could participate in an "open listing" by planting his sign in the yard of that person and competing with agents from other brokerages who did the same. To the victor who obtained a buyer went the spoils of commission.
The rules began to change in 1919, when being a real estate broker now required a license. An agent might handle only one property at a time exclusively, but an "open for inspection" period could be used to introduce a model home or new community to the buying population.
According to the National Association of Realtors, Dallas homebuilder, Howdy Howard, hosted one of the most successful open houses of all time in the 1950s. During the first 12 days of the event, an estimated 100,000 people attended, drawn by free sodas and the ultimate prize for the buyer – a new Cadillac.
Soon, brokers began hiring additional agents who could handle multiple properties. Unlike Howard's marathon open house, agents would now host them for a few hours at a time, usually on a Sunday, to whet the appetite of the buyer pool.
Classified advertisements with a description of a property would be placed in a local newspaper and potential buyers would review them with their morning coffee to decide which houses to visit later in the day.
Marketing in newspapers went from a few lines of black and white text to a photo of a home's exterior, to a multi-page spread that included both photos of houses and the agents who represented them.
The more sophisticated the advertising became, the more the open house flourished as a marketing tool, not only for the home itself, but also for the agent and the brokerage. It allowed agents to prospect for buyers for that home and others, and converse with neighbors who might want to sell their homes as well.
Soon, the sign-in sheet was born, used by the agent to capture the contact information of a potential client or customer and to let the seller know who had visited his home. While sign-in sheets or cards are still used, some agents have gravitated to electronic applications, using a tablet computer instead of paper for the same purpose.
Fast forward to the early 2000s in D.C., when open houses became the primary source of showing property. An agent would enter a property into the multiple listing service (MLS) on a Thursday, entertain no showings until Saturday, host an open house on Sunday afternoon, and call for offers either Sunday night or Monday. The open house allowed agents to send their buyers rather than accompany them and serve multiple clients at once.
The delayed showing day strategy referenced above has since been supplanted by the MLS's Coming Soon status. Agents can now email or text links to upcoming properties to their clients in advance of showing availability and the clients can view photos, read property descriptions and disclosures, and schedule future visits accordingly.
Enter COVID-19. Due to the proliferation of the virus and the subsequent lockdown, the real estate world had to accommodate new public health requirements.
One of the first things to go was the open house. Even agent showings were constrained, with visitors limited to an agent plus two people and additional requirements for wearing masks and disposable shoe covers and gloves.
Overlapping appointments were not allowed, showings were limited to 15 to 30 minutes, and bottles of hand sanitizer sprung up on kitchen counters everywhere.
Ultimately, technology and ingenuity provided new marketing avenues for agents that included 3-D virtual open houses, Facetime and Duo viewings, videos, property websites and QR codes. Many of these marketing techniques remain, even though traditional open houses are coming back post-lockdown.
But are they really necessary? Certainly not for all types of properties.
I believe the days of using a public open house to procure a buyer are limited. Agent security has become a concern and the desire for in-person viewings during a specific day or time has waned.
On the other hand, Internet marketing and social media have a much wider reach, so much so that some people now feel comfortable buying a home – probably the most expensive item they will ever purchase – without even stepping into it until after closing.
After all, if we can work in sweatpants or pajamas while Zooming corporate meetings, how can naked virtual reality house hunting be far behind?
Valerie M. Blake is a licensed Associate Broker in D.C., Maryland, and Virginia with RLAH Real Estate. Call or text her at 202-246-8602, email her via DCHomeQuest.com, or follow her on Facebook at TheRealst8ofAffairs.