Police, military officials lead Kameny farewell
Mayor, Council members join friends, activists in memorial ceremony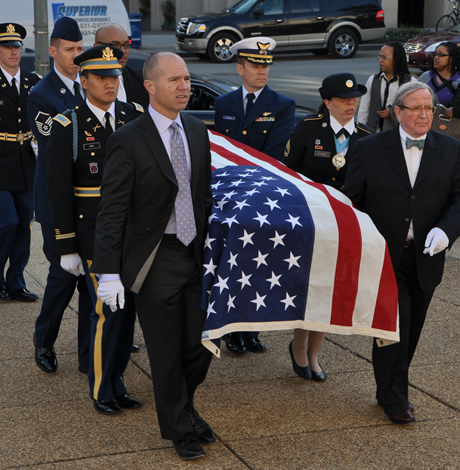 A gay Air Force sergeant and four gay military veterans in full dress uniform joined gay D.C. Council members David Catania and Jim Graham as pallbearers at a memorial viewing on Thursday honoring the late gay rights pioneer Frank Kameny.
The contingent of pall-bearers, including gay former Army Lt. Dan Choi, carried an American flag draped coffin bearing Kameny's remains into the main hall of the historic Carnegie Library in downtown Washington, where the viewing was held.
Friends and activists who knew Kameny during his 50 year tenure as one of the nation's and D.C.'s leading LGBT rights advocates said the ceremony and memorial viewing of his closed coffin was a befitting sendoff for a man they said improved the lives of millions of LGBT Americans.
Members of the Gay Men's Chorus of Washington opened the ceremony by singing the National Anthem as D.C. Mayor Vincent Gray, D.C. Congressional Delegate Eleanor Holmes Norton, four D.C. Council members and a contingent of friends and activists stood near the coffin.
Hundreds of activists, community allies, public officials, and D.C. residents who knew Kameny or knew of his work filed past the coffin between 3 p.m. and the start of the ceremony at 6:60 p.m. Among them was John Berry, director of the U.S. Office of Personnel Management, the highest ranking openly gay appointee in the Obama administration.
The Rev. Elder Troy Perry, founder of the Universal Fellowship of Metropolitan Community Churches, which caters to mostly LGBT congregations throughout the country, traveled from his home base in Los Angeles to attend the event. Perry, an outspoken advocate for LGBT rights for more than 30, worked with Kameny on national LGBT related projects in the 1970s and 1980s.
Mayor Gray said Kameny's civil rights work led to a "massive, positive change" in the way LGBT people live their lives both in D.C. and across the nation.
"Frank Kameny is one of the most significant figures in the history of the American gay rights movement," Gray told the gathering. "It was a poignant coincident that Dr. Kameny passed away on National Coming Out Day because he came out as a proud gay man in an era in which there were virtually no social and legal supports for sexual minorities who chose to live their lives openly in this country."
Organizers of the ceremony, led by local activists and Kameny friends Charles Francis and Bob Witeck, placed at one end of the coffin a picket sign that Kameny made for a 1962 gay rights protest he organized outside the White House. The sign, still attached to its original wood stick handle, states, "Homosexuals Ask for the Right to the Pursuit of Happiness."
At the other end of coffin stood a portrait of Kameny painted by local gay artist Don Patron.
Norton, a leader of the black civil rights movement, said Kameny's acts of "defiance" and "raw, pure undiluted courage" during the decades he fought oppression against LGBT people put him in a place similar to that of black civil rights legend Rosa Parks.
Norton noted that Kameny began his fight for equality and justice for LGBT people shortly after he was fired for being gay from his job as an astronomer with the U.S. government in the late 1950s.
"Frank Kameny no more set out to sacrifice his livelihood when he refused to deny his sexual orientation to federal authorities than Rosa Parks intended to give up her work as a seamstress when she refused to move to the back of the bus," Norton said. "Rosa Parks got tired of suppressing her full identity and her full dignity. So did Frank Kameny," said Norton, adding, "There is a special place in our country for people like Frank Kameny. The phrase he coined, 'Gay is Good,' is every bit as significant as Black is Beautiful."
Kameny died in his home Oct. 11 at the age of 86. Organizers of his memorial said a larger community memorial celebration of his life will take place Nov. 15 at a location to be announced.
"He was a great man who made it possible for me to be who I am," said Rick Wood, a D.C. gay activist who said Kameny helped him organize the city's first gay youth group 25 years ago.
"When I heard of Frank's passing I was heartbroken but also grateful for the fearless and brave life that he led," said Catania. "We're all better off for having had Frank walk this earth. He changed minds and opened hearts to acceptance and tolerance in Washington and all over the world."
Graham, who said he got to know Kameny during Graham's tenure as director of the Whitman-Walker Clinic, called Kameny an "extraordinary" figure on the Washington scene for half a century.
"It is not possible to overstate the contribution that has been made by Frank Kameny for human rights, for gay and lesbian people and for everybody because, in point of fact, he was concerned about everybody," Graham said.
Rick Rosendall, vice president of the Gay and Lesbian Activists Alliance and a friend and colleague of Kameny's for more than 20 years, read from a chapter Kameny wrote for a book about the early "homophile movement" that was published during Kameny's early years of activism. Kameny's message in the book chapter was intended for a gay audience.
"It's time to open the closet door and let in the fresh air and the sunshine," Rosendall quoted Kameny as saying. "It is time to doff and discard the secrecy, the disguise and the camouflage. It is time to hold up your heads and to look the world squarely in the eye as the homosexuals that you are, confident of your equality, confident in the knowledge that as objects of prejudice and victims of discrimination, you are right and they are wrong, and confident of the rightness of what you are and the goodness of what you do. It is time to live your homosexuality fully, joyously, openly and proudly, assured that morally, socially, physically, psychologically, emotionally, and in every other way – gay is good."
Joining the contingent of gay military pallbearers were four members of the D.C. Police Department's Gay and Lesbian Liaison Unit, who served as pallbearers at the conclusion of the ceremony. With participants and well wishers lining the steps and plaza outside the Carnegie Library, the GLLU members and two of the gay military veterans carried Kameny's coffin to a hearse on the street
Kameny's friends and activist colleagues said they arranged for Kameny's body to be cremated, based on Kameny's expressed wishes, shortly after his death on Oct. 11. An urn bearing his ashes had been placed in the coffin for the ceremony.
Witeck said he and others close to Kameny had yet to decide on a burial site or other resting place for the Kameny's ashes. One place under consideration, Witeck said, is D.C.'s Congressional Cemetery.
Prince George's County library system launches banned book club
First discussion to take place in Hyattsville on June 14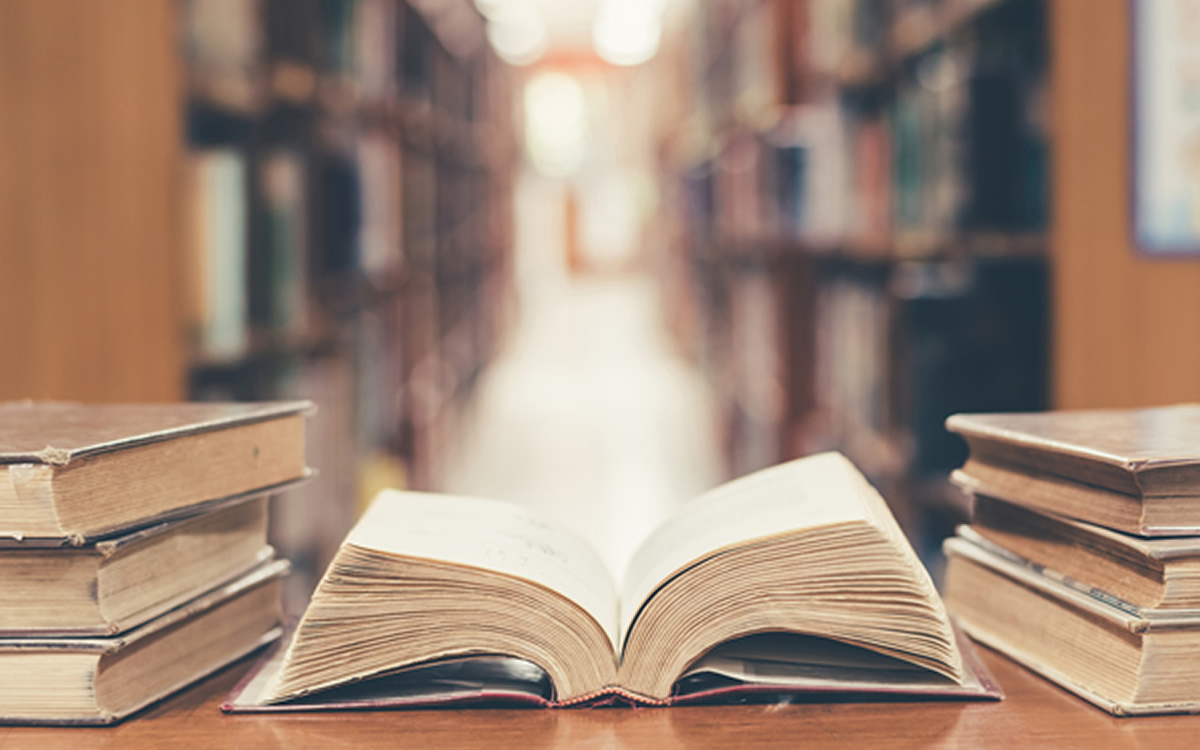 The Prince George's County Memorial Library System has launched its Rock Banned Book Club.
The club will feature monthly discussions of the 13 top banned books from 2022, most of which focus on LGBTQ-specific themes.
The club's first discussion, which will take place at the Hyattsville Branch Library on June 14, will be on "Gender Queer: A Memoir" by Maia Kobabe.
Kobabe's memoir won the 2020 American Library Association Alex Award and recounts Kobabe's exploration of gender identity and sexuality through adolescence and adulthood. According to the American Library Association, the book faced the most censorship challenges of any novel at 151.
"We're seeing nationally the highest rate of challenges to books in libraries since the data has been collected by the American Library Association," Nicholas Brown, acting co-chief executive officer of the library, said. "I think what happens with all of the discourse around book banning is that, oftentimes, not everyone participating in that discourse is actually taking the time to read the full works and discuss them and understand where the author might be coming from and whose stories are being reflected in these books."
Along with the book club, the library system is hosting a Pride celebration at the Hyattsville branch on Saturday from 12 – 4 p.m. It will feature a panel discussion, vogue and runway workshops, free HIV testing and more.
The library system will host its second annual Rainbow Festival on June 24 from 11 a.m. to 2 p.m. at the Bowie Branch Library with family-friendly events like craft stations, story time and a live DJ. In April, the library system won a Top Innovator Award from the Urban Libraries Council for its banned books campaign.
"I think a lot of folks don't always realize that your local public library is kind of the front line of democracy and we always have been," Brown said. "Public libraries across the country are very united on this and if the right to read continues to be under threat like it's been, it is not a good time for the state of our democracy."
Bowser: No credible threats to D.C. Pride events
Mayor spoke with the Blade after flag-raising ceremony at the Wilson Building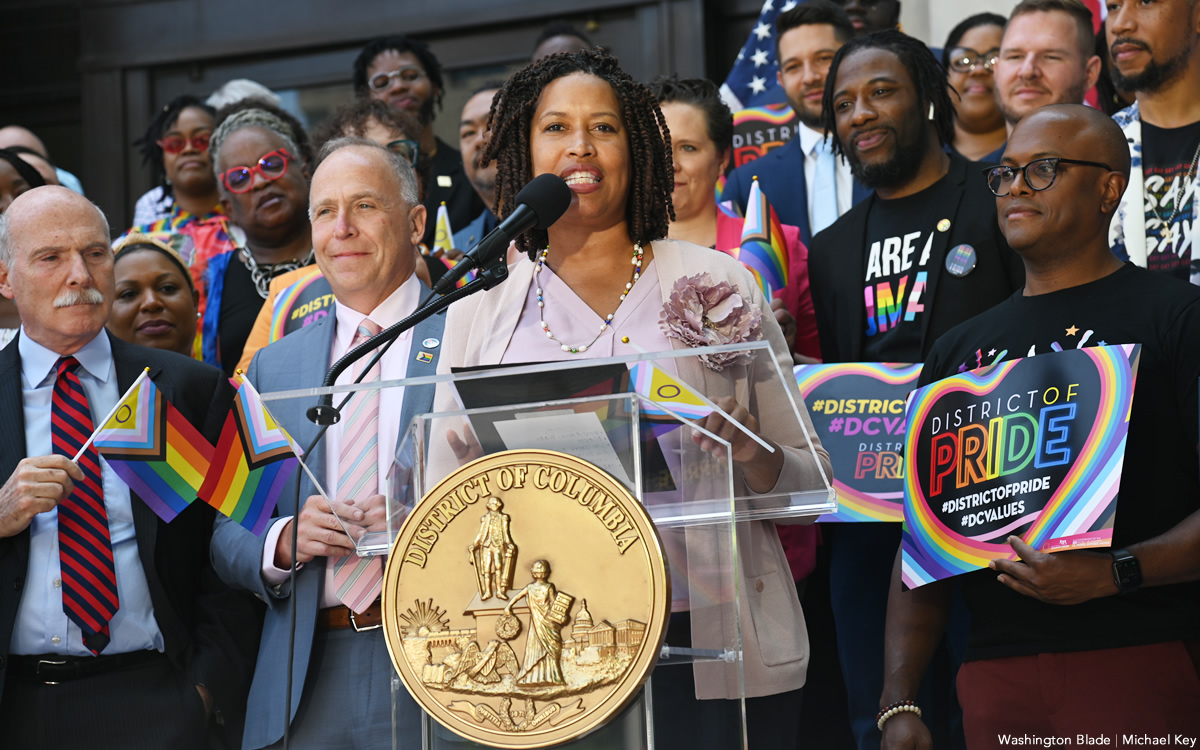 D.C. Mayor Muriel Bowser on Thursday said authorities have not received any credible threats to upcoming Pride events.
"We don't have any to report," she told the Washington Blade.
"MPD is constantly working with all of our agencies to make sure we have safe special events and we're going to keep going with our planning, like we do every year," added Bowser. "There's always a scan for any threats to the District."
Bowser spoke with the Blade after she joined D.C. Council Chair Phil Mendelson, Council members Anita Bonds, Charles Allen, Kenyon McDuffie and Zachary Parker, D.C. Attorney General Brian Schwalb, D.C. Mayor's LGBTQ Affairs Office Director Japer Bowles and other officials and activists in raising the Progress Pride flag in front of the Wilson Building.
The Blade last month reported D.C. police are investigating a bomb threat a Twitter user made against the annual District Pride concert that will take place at the Lincoln Theater on June 29. Bowles in a May 19 statement said his office reported the tweet, but further stressed that "no credible threat at this time has been made."
Moore issues Pride month proclamation
Governor on May 3 signed Trans Health Equity Act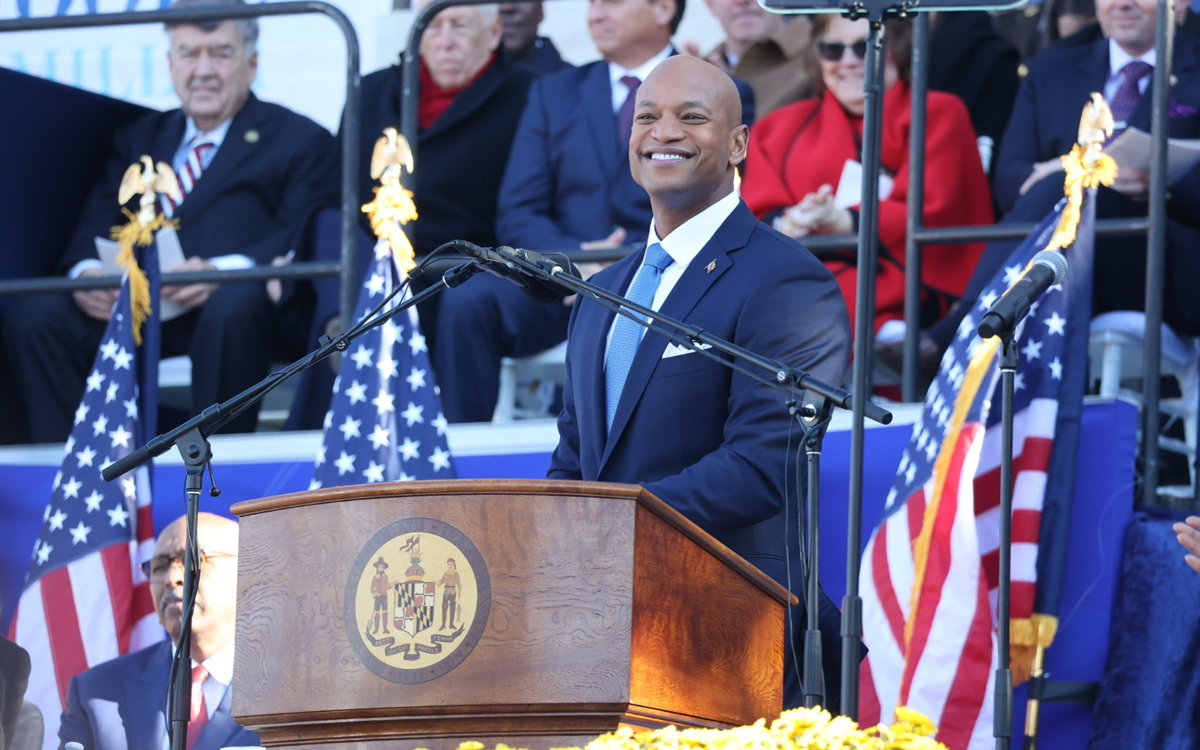 Maryland Gov. Wes Moore on Thursday proclaimed June as Pride month in recognition of "the contributions, resilience, courage and joy of LGBTQIA+ Marylanders," according to a press release.
"In Maryland, we lead with love and inclusion. I want everyone in our LGBTQIA+ community to know that they deserve to be seen for who they are, and our administration will stand with them in the fight for equality and equity," Moore said. "We need to elevate the stories, embrace the courage, and celebrate the humanity of our LGBTQIA+ community — and as long as I am governor, we will take the steps forward to protect and celebrate all Marylanders."
Moore on March 31 became the first governor in Maryland history to recognize the Transgender Day of Visibility and last month he signed into law the Trans Health Equity Act into law, which requires Maryland Medicaid to provide coverage for gender-affirming care beginning next year.
"This month is a celebration of the beauty and uniqueness of the queer community, but it's also a time to reaffirm our commitment to uplifting LGBTQIA+ Marylanders and continuing to fight against hatred, discrimination, and bigotry," Lt. Gov. Aruna Miller said in the same press release that Moore's office released. "LGBTQIA+ Marylanders deserve to be who they are, to live their pride — without fear or having to hide. This administration will always stand alongside and protect the rights of all Marylanders."