Best of LGBT Chicago
'Windy City' anthology of stories, poems a mixed bag

'Windy City Queer'
By Kathie Bergquist
University of Wisconsin Press
$24.95/246 pages
The beach is sounding pretty good right now.
You've survived the holidays, the crush of shopping, the insanity of parties and family get-togethers and a year's worth of weird weather. You've lived through downsizing at work, upsizing at lunch and the changing of the middle class.
Now the New Year is calling, and the beach is beckoning.
Since no sand-sit is satisfying without a book, what to take is the next big question. The answer may be "Windy City Queer," edited by Kathie Bergquist.
"What distinguishes LGBTQ writing from Chicago from its well-documented counterparts in New York or San Francisco?" asks Columbia College Chicago teacher and editor Kathie Bergquist.
In seven basic sections, Bergquist answers that question by pulling together more than 30 contributors of "national renown and distinction," winners of awards, and writers for whom Chicago is a "vestige of a past life."
And that past life might've been filled with mistakes. In "Marriage and Commitment" by Owen Keehnen, an off-hand volunteer gig brings a young man face-to-face with painful memories and a horrifying possibility.
Strength arrives in the back of a taxi in "Cold Cab" by Byron Flitsch. When a cabbie spots two men making out in the back of his vehicle, he overreacts and tries to kick them out. The date is quickly over, but the war has just begun.
As the saying goes, if Mama ain't happy, ain't nobody happy. But what if Mama is listed as Daddy?  In "I Am My Daughter's Dad" by Coya Paz, the distinction is both hilarious and irritating.
In "The Mudroom" by Nadine C. Warner, the presence of a toddler enriches his mothers' lives but causes "lesbian bed death." Can feng shui, a sense of humor, and paint restore their dance together?
And sometimes, you really have to relax and learn to remain unfazed. That's especially true when you're the passenger in a car driven by someone who was born male but is transitioning and dressed to kill, and you've just been stopped by a serious-looking state trooper. In "Darla Speeding" by Deb R. Lewis, you'll see why life is much more interesting when you roll with the flow.
Like so many anthologies, "Windy City Queer" is a mixed bag.
There will be stories in here that you won't like. There are poems you might not understand. A few of the contributions will seem too long, while others will make you growl in frustration because of their brevity. Some will make you laugh, some will make you hate and some will break your heart.
The good news is that you don't have to read everything. Editor Kathie Bergquist has pulled together a nice variety of works to fit a variety of readers and moods, which makes this an easy book to browse for five minutes or for five hours.
And there's the beauty of a book like this: when you're busy, restless, or you're packing for vacation, you want a pick-up-and-put-down kind of read. A perfect fit, "Windy City Queer" probably sounds pretty good right now.
PHOTOS: GMCW Holiday Show
Chorus performs at Lincoln Theatre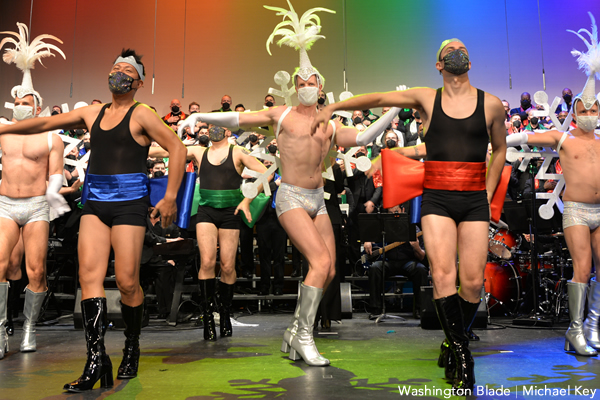 The Gay Men's Chorus of Washington performed its "Holiday Show" at Lincoln Theatre on Saturday. The Chorus has performances on Dec. 11 and 12. For tickets and showtimes, visit gmcw.org.
(Washington Blade photos by Michael Key)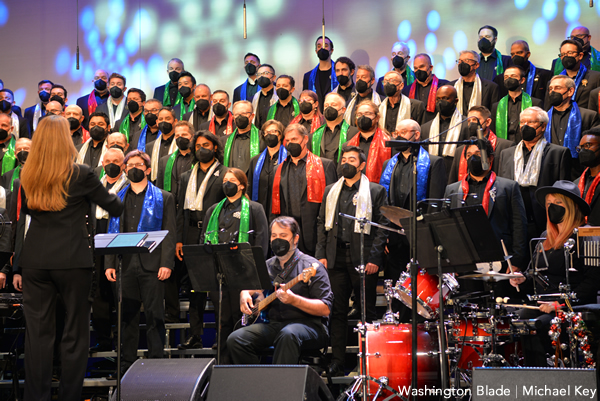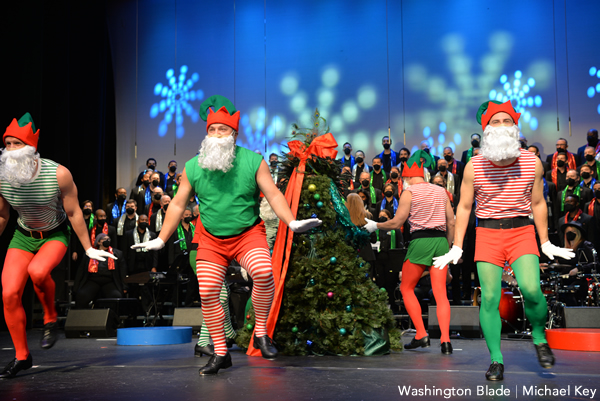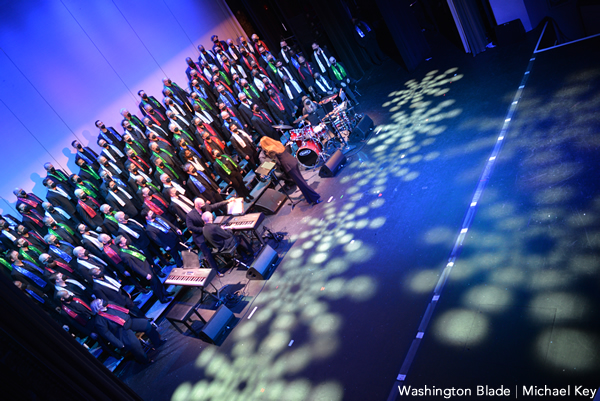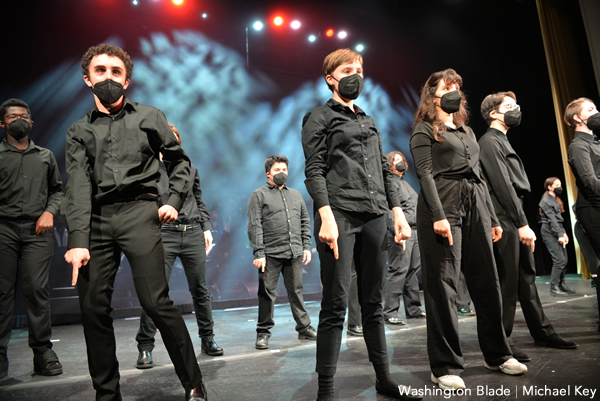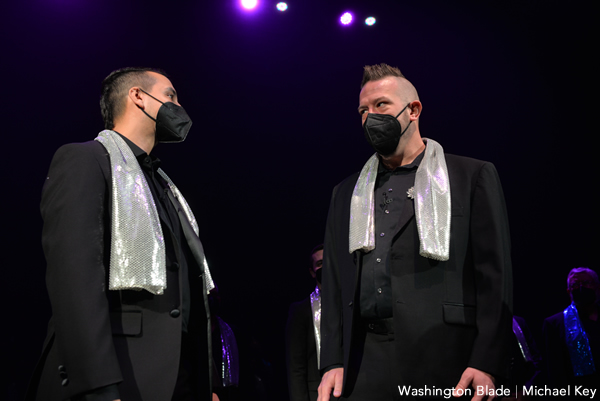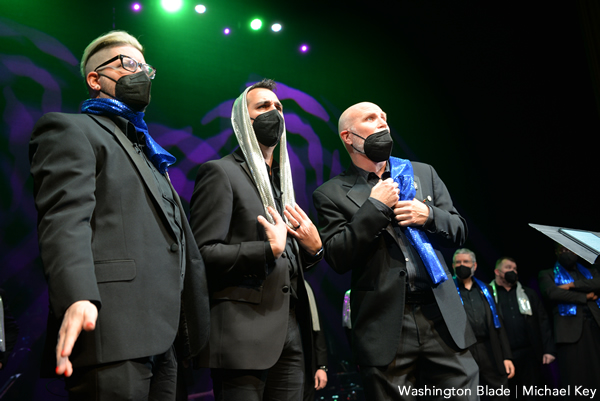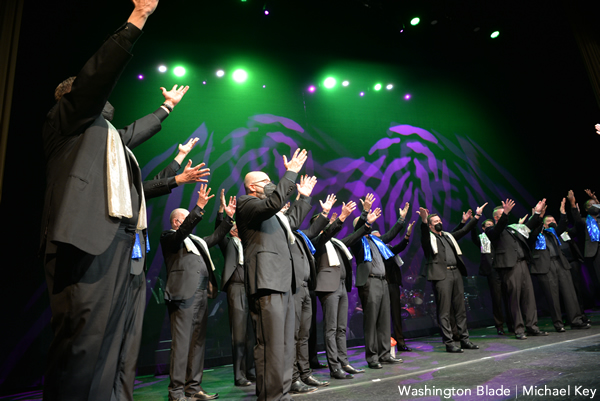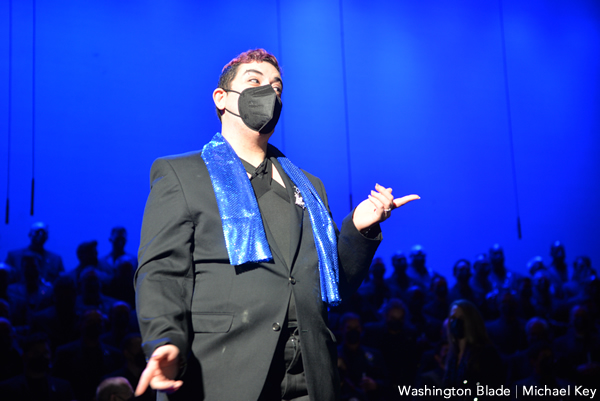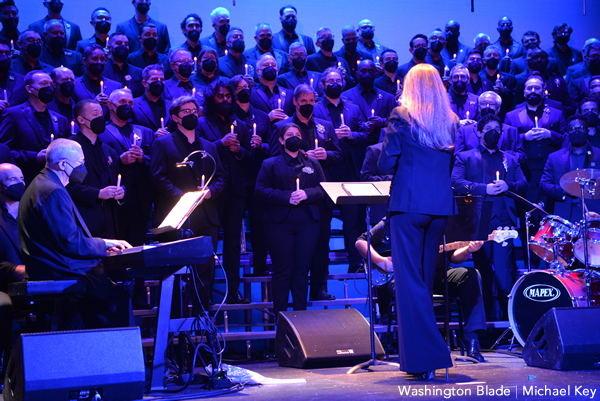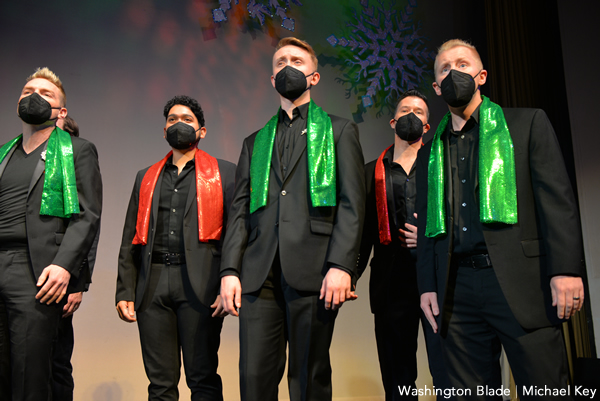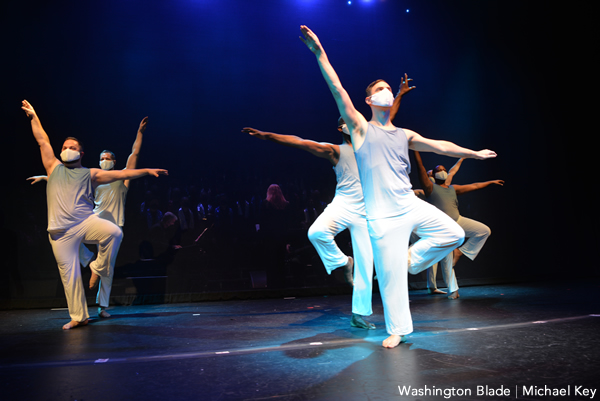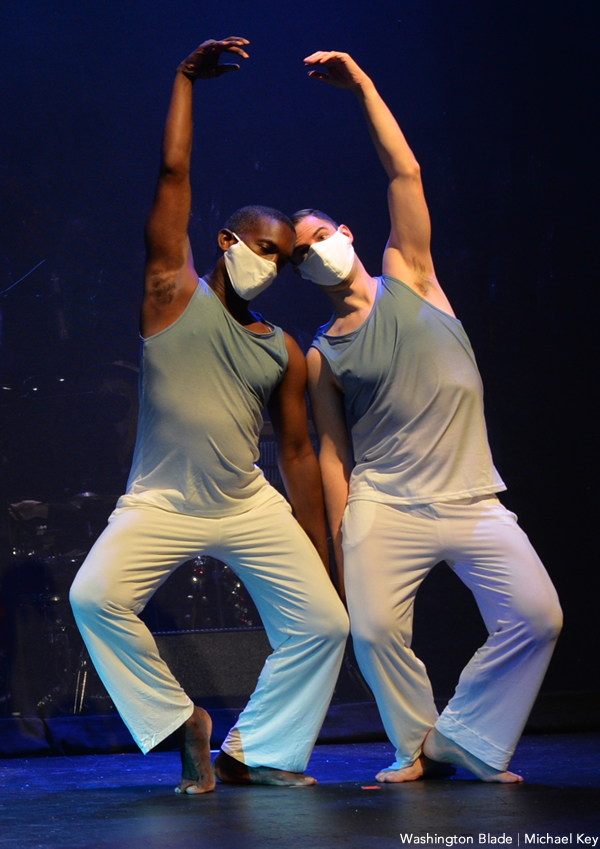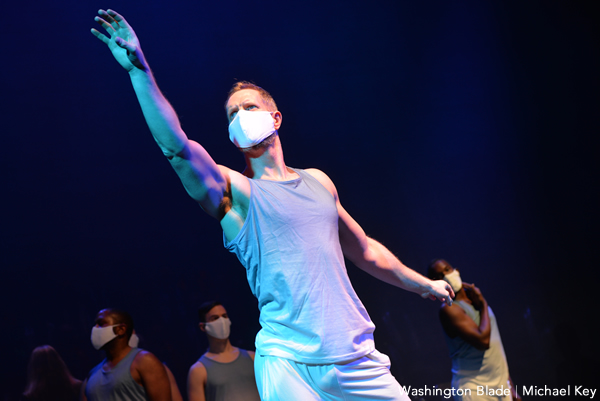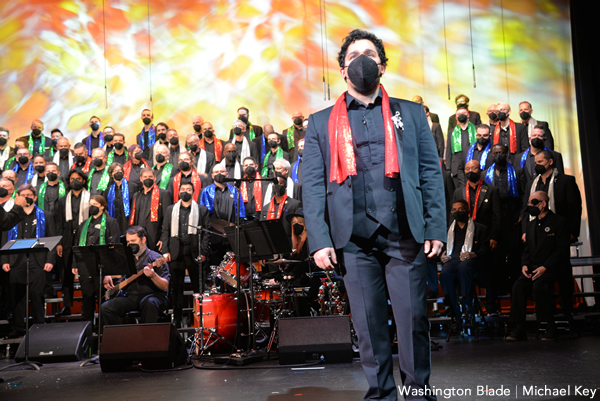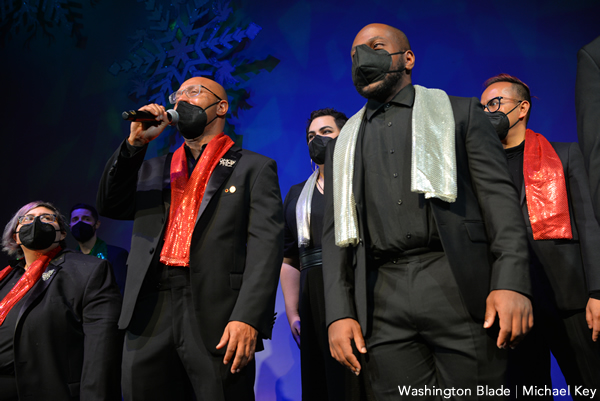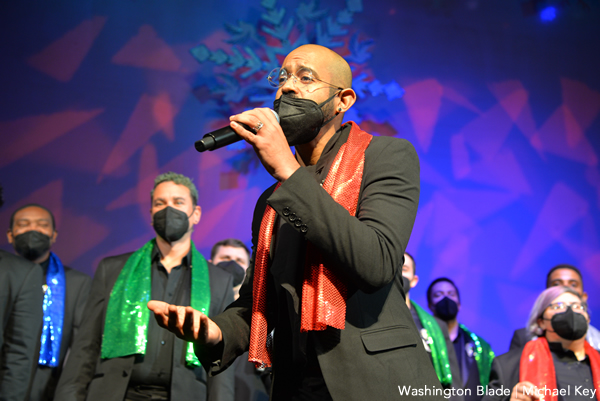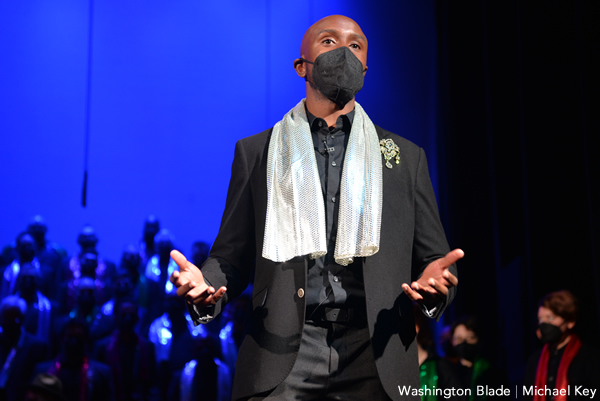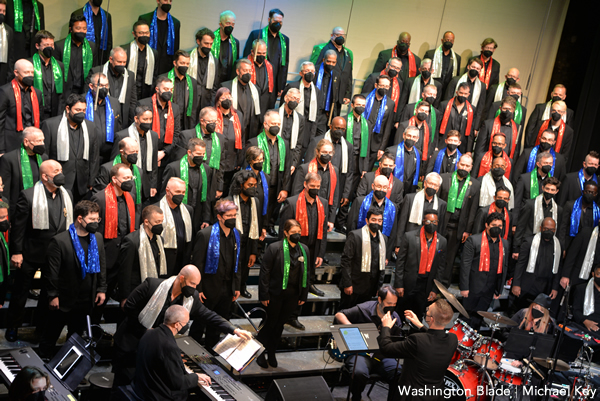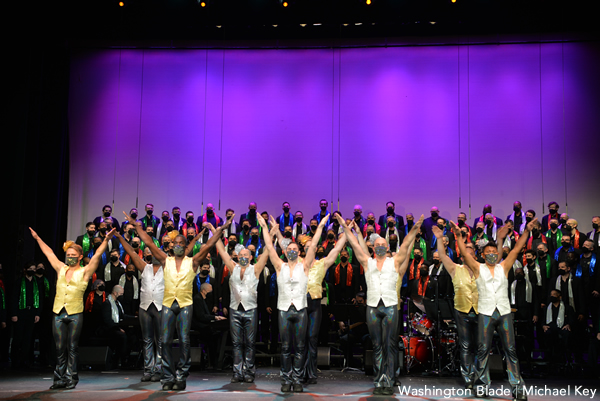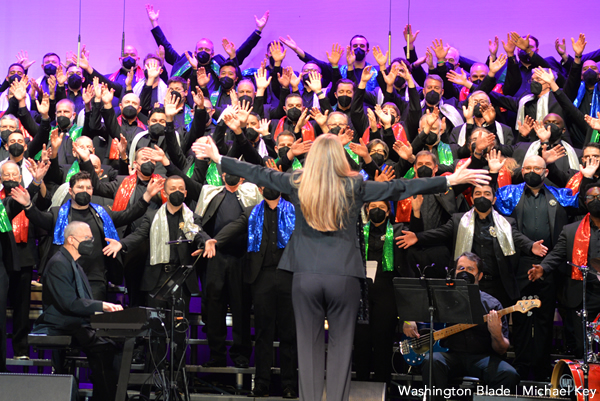 PHOTOS: International LGBTQ Leaders Conference opening reception
Politicians and activists from around the world met and mingled at the JW Marriott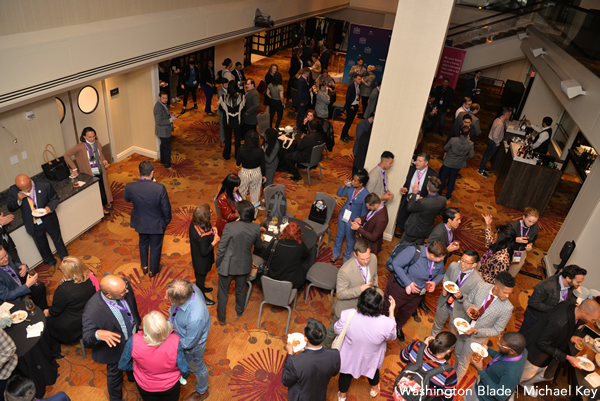 The LGBTQ Victory Institute held an opening reception for the 2021 International LGBTQ Leaders Conference at the JW Marriott on Thursday.
(Washington Blade photos by Michael Key)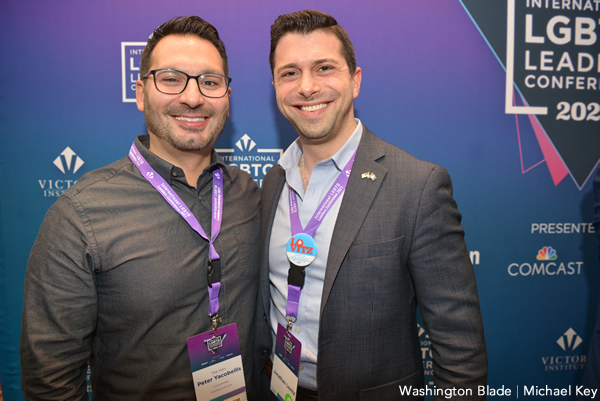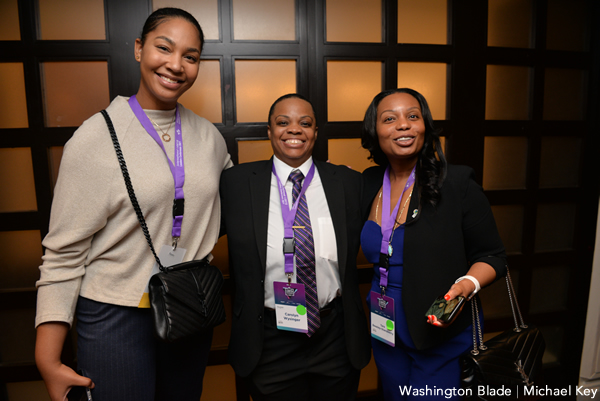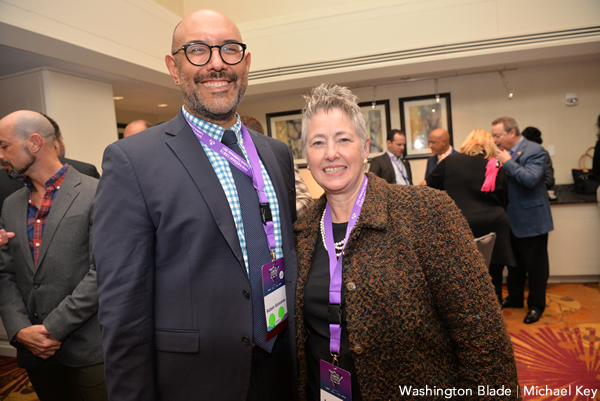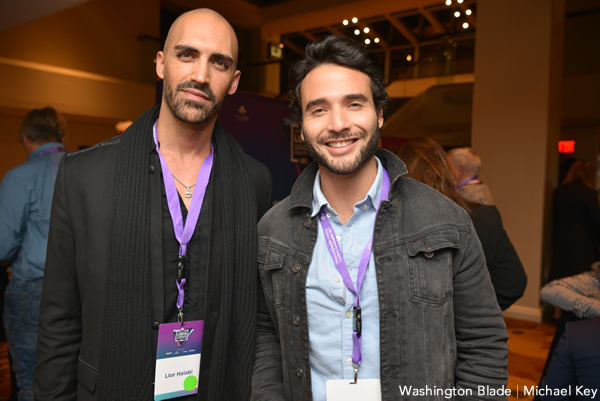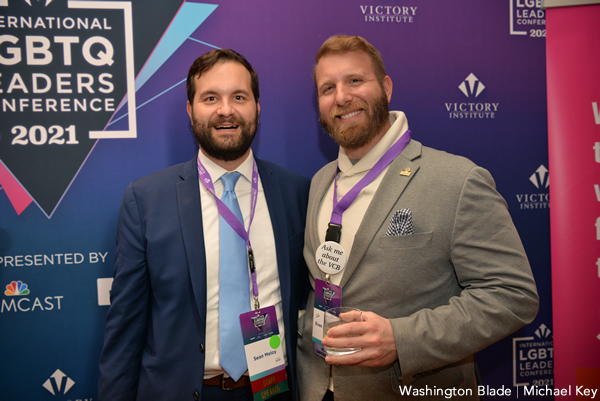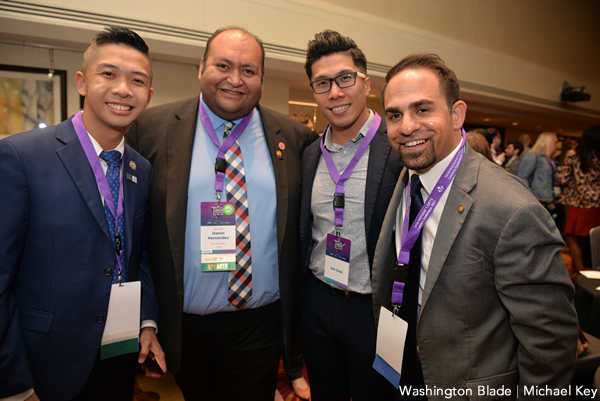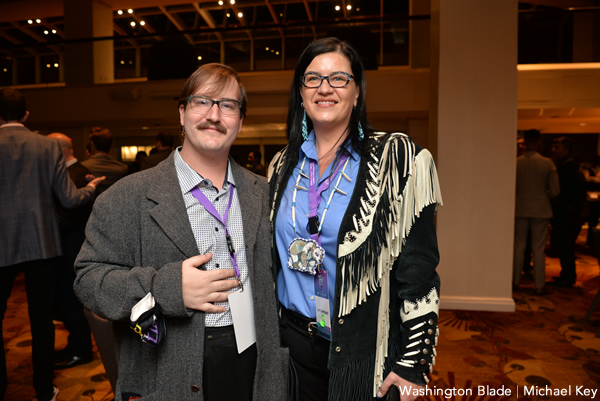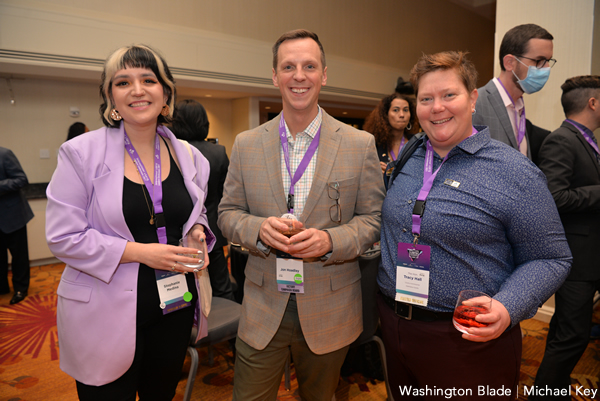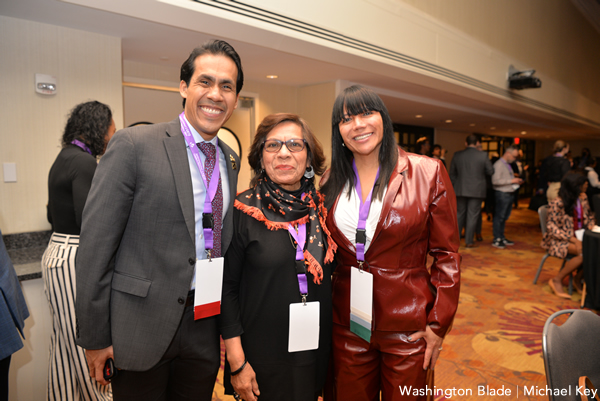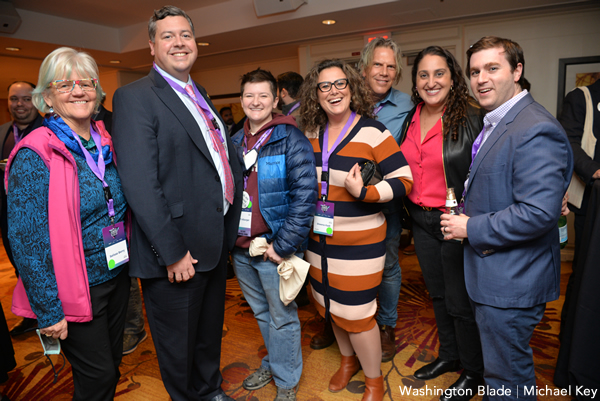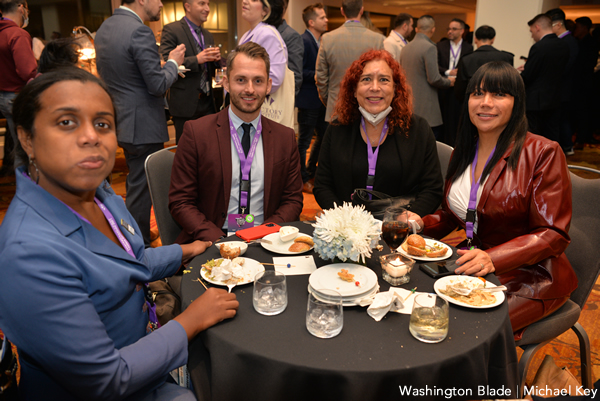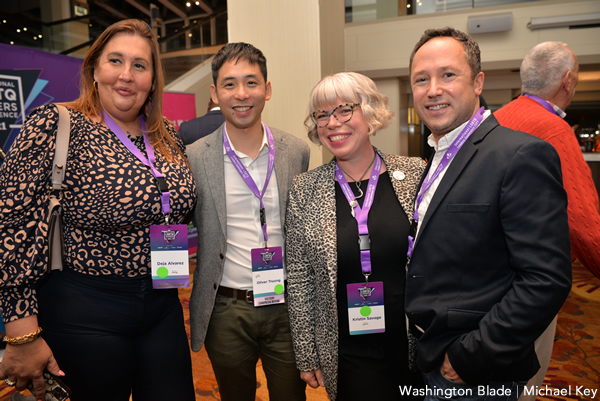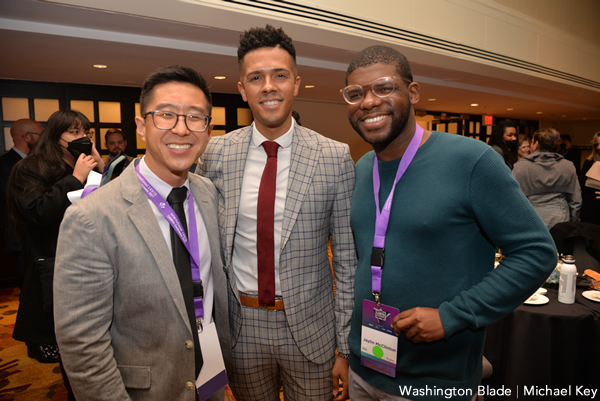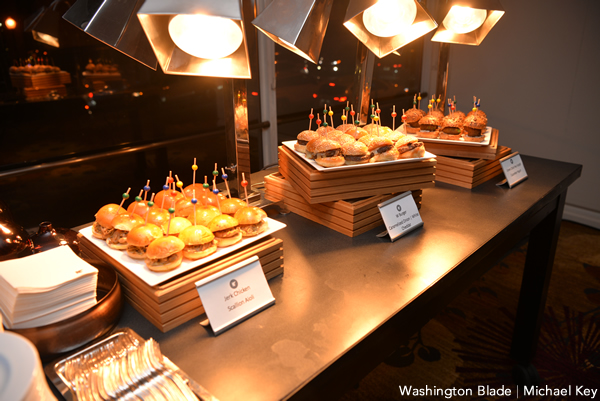 Meet the husbands and creative partners behind 'Christmas Angel'
A funny, redemptive world premiere with a diverse cast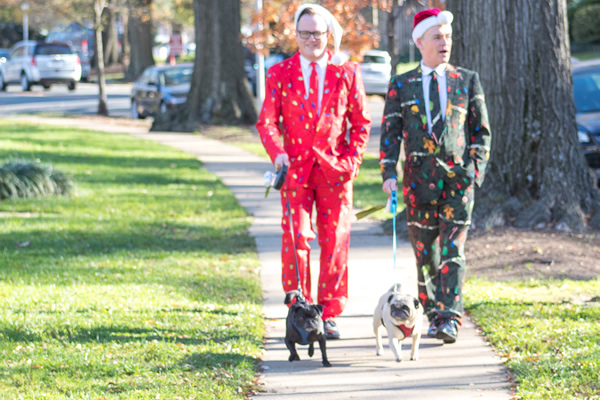 'The Christmas Angel'
Dec. 9-19
Creative Cauldron
410 South Maple Avenue
Falls Church, VA 22046
Tickets:  $35. Students $20.
Masks and proof of vaccination are required
creativecauldron.org
"Ours is like a lava lamp," says composer Matt Conner describing the collaborative creative process he shares with musical writing partner and husband Stephen Gregory Smith. "We move together in motion in a continual ebb and flow."
A couple for 23 years, married for eight, and making musicals together for 11, the talented pair's current offering is "The Christmas Angel," opening on Dec. 9 at Creative Cauldron in Fairfax.
A musical adaptation of the same-named 1910 novel by Abbie Farwell Brown, it's the story of Angelina Terry (Kanysha Williams), a wealthy embittered recluse who learns the lessons of Christmas from a box of old toys that she casts into the street. Also featured in the hour-long one-act are Ryan Sellers as Horton, Angelina's butler, and Carl Williams who plays her brother. The angel and toys are brought to life by an ensemble of a dozen teens plucked from the company's musical theater training program.
Via phone from their home in Arlington, Smith and Conner shared thoughts on their new show and working style. In attendance are pug dogs Edgar Allan Pug and Lord Byron, whom they call Eddie and Byron in public – otherwise "it's just too much," says Conner whose ultimate fantasy involves living on a pug farm where he'd write music and present the occasional show.
Rather than finish each other's sentences, the duo (both Helen Hayes Award winners – Smith for acting and Conner for directing) expound on one another's thoughts.
While Conner composes the music, Smith writes the book and lyrics, and together they co-direct. "But there's no end and beginning where my job ends and his begins," says Smith. "What we do complements each other's work."
Still, there are differences. Smith's approach is focused. He writes pages at night and edits in the morning. Conner's method is more relaxed, preferring to sit at the keyboard and talk rather than writing things down. But throughout the creative process, there's never a moment when the project isn't on their mind. They can be watching TV or buying milk when an exciting idea pops up, says Conner.
A clever nod to Dickens, the novel is more than just a female "Christmas Carol," says Smith. And in some spots, he's beefed up the 55-page book, fleshing out both storyline and characters including the toys whose shabby appearance belies a youthful confidence.
He adds, "Every holiday season you go to the attic and pull down the box, or boxes in my case, of holiday decorations and it's all old but it's new. That's the nostalgic feeling of toys from the attic that we're trying to find through the show."
The music is a combination of traditional carols performed by a hand bell chorus, and original Christmas songs that intentionally sound very familiar. The score includes songs "Don't Hide Your Light," "The Sweetest Gift," and "Yestermore" – the moment when the past, present, and future come together.
Also, there's Angelina's Bah! Humbug! number "Fiddlesticks," her great renunciation of the holidays. She believes the world a disappointing place to be, and the sooner realized the better.
Conner and Smith aren't new to Creative Cauldron. Through the company's Bold New Works project, the team was commissioned to write five world premiere musicals in just five years. The result was "The Turn of the Screw," "Monsters of the Villa Diodati," "Kaleidoscope," "Witch" and "On Air."
Judging from some of the titles and their slightly macabre content, it seems the duo was better poised to write for Halloween than Christmas, but nonetheless, they were commissioned. Creative Cauldron's producing director Laura Connors Hull brought them the obscure yet charming book that surprisingly had never before been reworked for stage or celluloid, and the pair got to work last spring.
Conner and Smith agree, "The show is a lot of things rolled up into one."
Not only is it a funny, redemptive world premiere with a diverse cast, but it's also a story largely unknown to today's audiences. Additionally, the show boasts intergenerational appeal while holding messages about Christmas, family, and finding light when you're in a darker place.
More information about Conner and Smith, including links to their music and popular podcast "The Conner & Smith Show," can be found on their terrific website at connersmithmusicals.com.