Make every day Valentine's Day
Cherishing your partner shouldn't happen just once a year

By MICHAEL RADKOWSKY
Valentine's Day means it's time to shower your mate with romance, roses and chocolates.
But do you cherish your partner throughout the year? Working as a couples therapist, I know that lots of people have trouble figuring out how to behave well in their relationships, day-to-day.
Here are three steps you can take toward a stronger, happier connection with your partner — not just on Valentine's Day, but always.
When you are unhappy in your relationship, figure out what you can do to take constructive action. If you want positive change, you are the person to make it happen.  Waiting for your partner to make the first move is a great way to ensure that nothing will shift and it may lead to your feeling bitter and entitled.
Hint: Telling your partner what he should change does not count as a positive move.
Don't expect your partner to meet your wants. As a grownup, you are responsible for your needs, which include food, clothing and shelter. Your partner may help with your wants (such as sex, soothing and emotional support), but there may be times when she is unable or unwilling to do so. When this occurs, it's best to find ways to take care of yourself.
Avoid using threats, anger, silence or retaliation to get what you want; doing so will make the two of you adversaries rather than collaborators.
Lean in your partner's direction—unless it's important to you that you don't. When you and your partner want different things, there is often a great deal of pressure for each of you to give up what's important to you.
Work on developing the clarity to know when you can yield and when your integrity (not your ego) says that you must hold firm.
Michael Radkowsky, Psy.D., is a licensed psychologist who works with couples and individuals in D.C. Reach him via personalgrowthzone.com.
National Gay & Lesbian Chamber of Commerce Certifies Brown, Naff, Pitts Omnimedia, Inc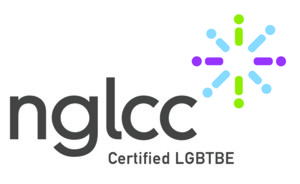 Washington, D.C. — Brown, Naff, Pitts Omnimedia, Inc, the parent company of the Washington Blade and Azer Creative, announced today it has been certified by the National Gay and Lesbian Chamber of Commerce (NGLCC) as an LGBT Business Enterprise. The NGLCC supports and advocates for diversity and inclusion for LGBT-owned businesses. With this certification the Blade's parent company joins more than 510 business and 134 corporate partners of the NGLCC.
Brown, Naff, Pitts Omnimedia, Inc. owns and operates the Washington Blade, the oldest and most acclaimed LGBT newspaper in the country. In 2012, the company launched Azer Creative, a full-service design firm. The company employs more than a dozen full-time LGBT staff.
"We are excited to become one of the 500 LGBT businesses across the country certified by NGLCC," said Lynne Brown, the Blade's publisher and a co-owner of the company. "The LGBT community has been part of our company from the beginning and we look forward to continue that for many years to come."
The Washington Blade was founded in 1969 and is known as the "newspaper of record" for the LGBT community both locally and nationally. Visit washingtonblade.com for more information. Azer Creative is a full-service graphic design firm based in Washington, D.C. Visit azercreative.com for more information. 
Vote now for the 2013 Best of Gay DC!
Choose in dozens of categories among hundreds of nominees, and make your voice heard!
Nominate the 'Best of Gay D.C.' now!
Dozens of categories cover all the best for LGBT Washington. Who deserves the prize this year?