EXCLUSIVE: Mizeur eyeing run for Md. governor
Lesbian lawmaker says she would make 'a good chief executive'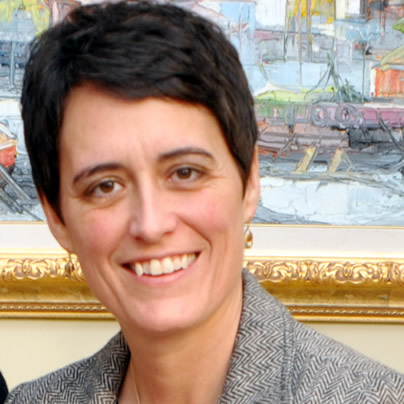 Heather Mizeur, a lesbian member of the Maryland House of Delegates, said she's seriously considering a run for governor in an exclusive interview with the Washington Blade this week.
"I'm taking a very serious look at it," Mizeur said. "I can't say for sure what 2014 is going to bring but … I know that I would make a good chief executive. I have good ideas for keeping Maryland moving forward."
A run by Mizeur would mark another key milestone in the LGBT rights movement. If successful, she would be the first to win election as an openly gay candidate for governor in the country. Former New Jersey Gov. Jim McGreevey announced he is gay and then promptly resigned from office in 2004 after disclosing he'd had an extramarital affair with a male adviser.
Mizeur said she only recently began thinking of running and was inspired by the results of last week's elections.
"Right now we're taking stock of what happened in the last election," she said. "It was incredible to see a big win with Tammy Baldwin being elected the first openly gay senator and Kyrsten Sinema making history in Congress. It really has inspired us to keep pushing forward. So, yes, I'm seriously considering running for governor because we need more diverse voices at that level of government."
Mizeur, who turns 40 in December, is a Democrat who represents the 20th District, which includes Silver Spring, Takoma Park, White Oak and other areas in progressive Montgomery County. She was first elected to the legislature in 2006.
Marylanders will elect their next governor in November 2014. Democratic Gov. Martin O'Malley is serving his second and final term. Several high-profile figures are expected to run for the office, including Lt. Gov. Anthony Brown, Attorney General Douglas Gansler, Comptroller Peter Franchot and Howard County Executive Ken Ulman.
Mizeur's potential competitors have a significant advantage when it comes to cash on hand. Gansler has more than $4 million in cash on hand as of an April report; Ulman had $1.3 million as of June; and Brown had $810,841 according to a January report. Records show Mizeur had about $216,000 in cash on hand, according to a January report.
"That's one of the biggest things I'm weighing in deciding to get in the race," she said regarding fundraising. "I only started thinking about this race recently and the other candidates planning to run have been planning to do this for a really long time so they have a head start in the money chase. I also spent 2012 raising money and working on winning Question 6, rather than raising money for myself."
She added that she won't get in the race unless she can be competitive financially. Mizeur would certainly tap a national network of donors from her seven years as a Democratic National Committee member and experience working on the Hill and on political campaigns. She worked for former presidential candidate Sen. John Kerry's campaign and famously endorsed Barack Obama for president in 2008 after attracting national attention over whether she'd back him or rival Hillary Rodham Clinton. Additionally, a Mizeur candidacy would likely attract support from the Gay & Lesbian Victory Fund given the opportunity for a barrier-breaking race and from EMILY's List considering there is only one Democratic female governor currently in office in the country. The Victory Fund endorsed her in 2006 and 2010 but said it is premature to discuss another endorsement at this time.
"At this point, our work to grow the number of out elected officials in America involves a lot of firsts, a lot of milestones," said Victory Fund President and CEO Chuck Wolfe, when asked about a potential Mizeur run for governor. "One of those would obviously be helping to elect an out candidate as a governor, which has never happened. With more than 100 openly LGBT state legislators now in office, and the most-ever out members of Congress preparing to be sworn in, that day may come sooner than many imagine."
When asked whether he had any thoughts about Mizeur's potential gubernatorial campaign, O'Malley told the Blade on Tuesday, "Not really, I'm supporting Lt. Gov. Anthony Brown wholeheartedly for governor of Maryland."
Mizeur declined to say when she expects to make a final decision on the race, noting that right now she's dedicated to preparing for the upcoming legislative session in Annapolis. But to be competitive, she would likely need to make a final decision by early spring, just after the session ends.
"We have a robust slate of issues to address next year, including fracking, paid sick days for employees and job creation efforts," she said.
Given the expected competition from a sitting lieutenant governor backed by the popular O'Malley — not to mention Gansler, who has long been vocal about his support for marriage equality — what makes Mizeur think she can compete?
"I'm out giving speeches and working with people across the state and they're encouraging me to get in this race," she said. "They're telling me we need your passion and message — I'm not the candidate that's just next in line or seeking a professional promotion; I'm out there expressing what I believe and trying to rally communities around those ideas and common purpose. And that's where this came from — from the ground up."
Some have speculated that Mizeur is positioning herself for lieutenant governor, a rumor that she dismissed with a curt, "I'm usually not a plan B person."
Mizeur said Maryland's next governor must focus on jobs and the economy. In a high-profile split with O'Malley earlier this year, she came out against ballot Question 7, which ultimately passed and allows for an additional casino to be built and for table games at existing casinos in the state.
"I spent a lot of time speaking against gaming as a failed form of economic development for the state and instead talked about a range of ideas for job creation — rebuilding schools, transportation is at a crisis point in the state … workforce development." She said that construction of the Purple Line in the D.C. suburbs would create 27,000 jobs while Baltimore's proposed Red Line would create another 15,000. She also noted that the state's health care needs should bring another 120,000 related jobs over 10 years to the state. She has long worked on health-related issues and looks forward to playing a role in implementing the federal health care reform law.
Mizeur married her spouse, Deborah Mizeur, in 2005 at a ceremony along the Chesapeake Bay.
"We married in front of family and friends and God; we just didn't get any rights associated with it," she said. "Seven years later, here we are."
The couple traveled to California and were married just before voters there enacted Proposition 8 in 2008, which ended same-sex marriage, though couples already wed remained legally married. She said they won't have another ceremony now that Maryland has approved marriage equality, because their California marriage is now fully recognized here. The two live in Takoma Park with a dog, Chester, and two cats and own a consulting business, the Mizeur Group, which does federal policy analysis work. They also own an organic herb farm in Chestertown, Md.
She and Deborah spent election night at a Baltimore celebration along with O'Malley and Baltimore Mayor Stephanie Rawlings-Blake.
"Deb and I were all smiles — we hugged and embraced and said this is what a happy legally married couple looks like," she said, upon hearing that Question 6 passed. "It's still hard to put into words. You never want to have your civil rights put to a majority vote but it was incredibly fulfilling knowing that Marylanders across the state … stood up to do the right thing."
The battle over Question 6 was a contentious one with a diverse coalition of in-state and out-of-state groups claiming a piece of the credit for its passage, sometimes leading to heated accusations. One advocate, who spoke on condition of anonymity, accused Freedom to Marry's Evan Wolfson of telling a "big fat lie" when touting his organization's contributions to the fight. Josh Levin, campaign manager of Marylanders for Marriage Equality, said that although Mizeur was helpful, she could have done more.
"Del. Mizeur helped raise some money for the campaign, but wasn't closely involved," Levin said. "She helped with a few events, but others did far more and her attention was clearly more focused on other priorities, including a potential statewide run."
Mizeur disputes that characterization, noting her participation in fundraising events, testifying on behalf of the bill and delivering an emotional floor speech prior to the vote. Mizeur said she and the other seven openly gay and lesbian members of the state legislature devoted much of 2012 to the marriage cause.
"Each of us was working hard in our own way," she said. "My entire public schedule was Question 6-related for months."
With that fight over, she said the next job for the state's LGBT advocates is to push for non-discrimination protections based on gender identity and to work on causes important to those who joined the coalition for marriage equality.
"It's important for our community to be seen as coming together to work on issues that are outside LGBT priorities," she said. "We only won Question 6 because we had an amazing coalition that crossed party lines, age, race. We can't just be seen as fighting for this form of equality and turning a blind eye to other causes." She cited hunger, school achievement gaps, living wage and reforming the criminal justice system as priorities.
Mizeur talks openly about her Catholic faith but said she did not encounter any anti-gay sermons over the marriage issue this year because she goes to parishes run by Jesuits who are more progressive. Despite the Catholic Church's prominent role in funding anti-gay causes around the country, Mizeur contends it's important not to abandon the church.
"We have to fight for change from within," she said. "If all progressive Catholics left, there'd be no reason to live up to the church's potential."
Mizeur was raised in a tiny farming community in rural Illinois called Blue Mound, population 1,100. She's from a fifth generation farming family, but her father was a factory worker and UAW member his entire career. She spent time with him on picket lines, which helped inspire her pursuit of public service.
The experience of walking picket lines "taught me the value of sacrifice and hard work and standing up for the courage of your convictions," she said. "Catholic teachings on social justice also inspired me."
Michael K. Lavers contributed to this report.
Missing gay man found 'alive and well'
Police say Richard 'Rick' Woods found in good health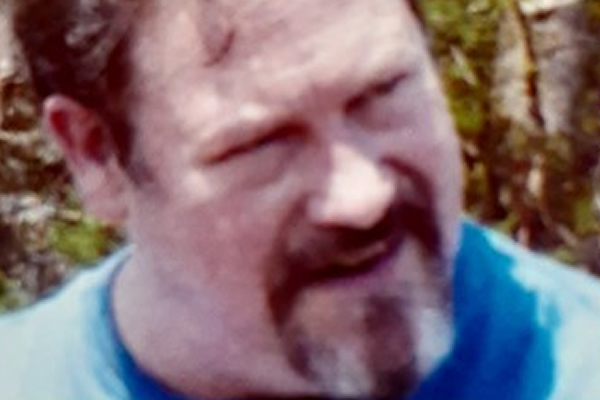 D.C. police announced on Friday that Richard G. 'Rick' Woods, a 65-year-old gay man who police said was reported missing and last seen on July 14, has been located. But the announcement doesn't provide information on where he was found or why he went missing.
Friends who know Woods say he operated for many years an antique wood furniture restoration business in various locations in D.C. The most recent location of his business, friends said, was in Georgetown a short distance from where police said he was last seen on the 1600 block of Wisconsin Avenue, N.W.
"MPD does not publicly disclose the circumstances surrounding a missing person and how they are found, however we do release their flyer as well as a notification when they are located," said D.C. police spokesperson Brianna Burch. "Mr. Woods was found in good health," Burch told the Blade.
Police sought help from the public in their initial announcement that Woods was missing. The announcement said he was reported missing to police on Friday, July 23.
Logan Circle Advisory Neighborhood Commissioner and LGBTQ rights advocate John Fanning, who said he has been friends with Woods for many years, said he was delighted to hear Woods was found in good condition.
"Rick is known by many in our community," Fanning told the Blade at the time Woods was reported missing. Fanning said he and others who know Woods stand ready to provide support for him should he be in need of such support.
The Blade couldn't immediately reach Woods for comment.
Some D.C. gay bars to require proof of COVID vaccination
Action prompted by mayor's order reinstating masks indoors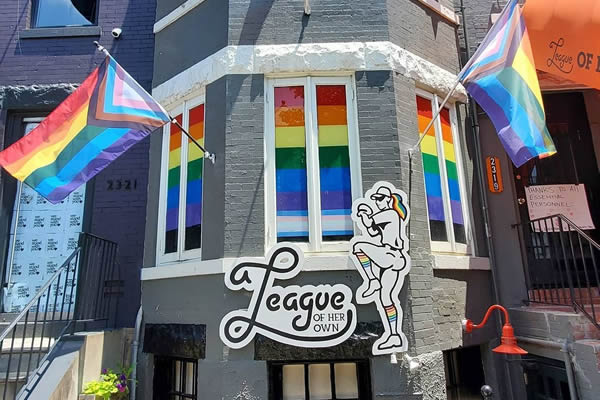 At least four D.C. gay bars announced this week on social media that they will require patrons to show proof that they have been vaccinated for COVID-19 as a condition for being admitted to the bars.
They include the Logan Circle area gay bars Number Nine and Trade, which are operated by the same co-owners, and the Adams Morgan gay sports bars Pitchers and A League of Her Own, which are also operated by the same owner and share the same building.
The four bars, which also offer dining service, announced their proof of vaccination requirement shortly after D.C. Mayor Muriel Bowser on Thursday issued a new order reinstating the city's requirement that facial masks be worn inside all businesses and other public establishments.
The mayor's order applies to all vaccinated and unvaccinated people over the age of two. It was scheduled to take effect 5 a.m. Saturday, July 31.
At a July 29 news conference, Bowser pointed to a new U.S. Centers for Disease Control and Prevention guidance issued two days earlier recommending that fully vaccinated people resume wearing masks indoors in places where transmission of the coronavirus is considered "substantial" or "high."
The mayor said that, at the advice of her public health experts, she decided to issue the new order to help curtail the rising number of COVID cases in D.C. over the past month or more due to the rapid spread of the virus's delta variant, which is surging throughout the nation. Like other parts of the country, Bowser and D.C. Department of Health Director Dr. LaQuandra Nesbit said people who are unvaccinated in D.C. make up nearly all of the newly infected cases.
"I know D.C. residents have been very closely following the public health guidelines, and they will embrace this," Bowser said in referring to the new mask requirement.
The four-page order released by the mayor's office, similar to the city's earlier mask requirements, allows indoor patrons of restaurants and bars to remove their masks while "actively" eating or drinking.
But some representatives of restaurants and bars have pointed out that other jurisdictions, including Maryland and Virginia, have followed the CDC's initial policy of making mask wearing a recommendation rather than a requirement.
"Mayor Bowser's announcement that nightlife hospitality patrons must wear a mask indoors when not 'actively eating or drinking' renders the reinstated mandate essentially unenforceable and results in the rule being reduced to a largely theatrical requirement," said Mark Lee, director of the D.C. Nightlife Council, a local trade association representing bars, restaurants, nightclubs, and other nightlife related businesses.
"The greatest disappointment for many venue operators and staff, however, is that the mayor's decision does not allow an option for establishments to admit only fully vaccinated patrons and be exempt from the mandate, as a number of other jurisdictions across the country have done," Lee said.
John Guggenmos, co-owner of the bars Trade and Number Nine, told the Washington Blade he and his co-owners adopted the proof of vaccination policy as an added means of protecting the safety of both patrons and employees of the two bars.
"We're hopeful that this will be in effect for just a few weeks or a month or two," Guggenmos said. "Our patrons have always been very supportive," he said in referring to the city's public health directives last year and early this year in which masks were required up until May of this year.
Guggenmos said Trade and Number Nine will allow an alternative to the vaccination requirement if patrons provide proof of a negative COVID-19 test conducted within the previous three days of their admission to the bars.
In its social media postings, Pitchers and A League of Her Own said their proof of vaccination requirement was based on the concern for the health of their patrons and staff.
"We will require proof a COVID vaccination until further notice at Pitchers/ALOHO and masks per the mayor," a Facebook posting says. "We take guidelines and the health of our patrons and staff very seriously. We will accept a picture or hard copy of your COVID vaccination card," it says. "No exceptions, no arguing, no talking to the manager."
Tammy Truong, owner of the gay bar Uproar Lounge at 639 Florida Ave., N.W., told the Blade the bar has no immediate plans to require proof of vaccination as a requirement for admission, but Uproar will fully comply with the mayor's order requiring indoor masks.
Justin Parker, co-owner of the nearby gay bar The Dirty Goose at 913 U St., N.W., told the Blade he and his staff decided on Friday to also put in place a requirment that patrons show either proof of vaccination or proof of a negative COVID-19 test within the past five days. He said a 5-day window for the COVID test, which the CDC allows in some cases, was chosen rather than three a requirement to accomodate people who may not be able to get tested during weekends.
Owners of other D.C. gay bars couldn't immeidately be reached. But the Blade could not find any announcements by the other gay bars as of Friday afternoon that they planed to put in place a proof of vaccination requiremenet.
Judge dismisses lawsuit against Va. school guidelines for transgender students
Christian Action Network and other conservative groups filed suit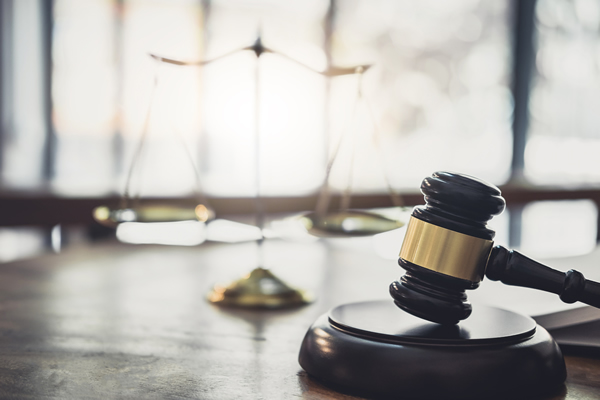 Lynchburg Circuit Court Judge J. Frederick Watson on Tuesday dismissed a lawsuit that challenged the Virginia Department of Education's model policies for transgender students that are to be implemented for the 2021-2022 school year.
The VDOE introduced the policies in March to better protect and affirm trans and non-binary students in schools, considering they are more likely to face discrimination and harassment from their peers and students. The directives would require Virginia schools to allow them to use school bathrooms and locker rooms that conform to their gender identity and pronouns and a name that reflects their gender identity.
Several conservative organizations, including the Christian Action Network, and families whose children attend Lynchburg public schools had sought to overturn the VDOE's policies. The groups cited their need to protect their right to free speech and religion under the First Amendment.
Challenging the enactment of non-binary and trans-inclusive school policies in Virginia is not a new occurence.
Tanner Cross, a Loudoun County teacher, was suspended in May after stating he would not use trans students' preferred pronouns. Circuit Judge James E. Plowman, Jr., who invoked Pickering v. Board of Education, a 1968 U.S. Supreme Court ruling in favor of a teacher that stated they have the right to provide commentary on issues of public importance without being dismissed from their position, reinstated Cross after he filed a lawsuit,
Equality Virginia on Tuesday a statement celebrated what they described as "a win for Virginia schools and students."
"This ruling is important progress and emphasizes the continued need to protect transgender and non-binary youth in Virginia," said Executive Director Vee Lamneck. "These policies will create safer classrooms and will reduce bullying, discrimination and harassment. It's imperative school boards adopt these policies as soon as possible because the lives of transgender students are at risk."
Equality Virginia, ACLU of Virginia, and more than 50 other organizations and school board leaders across the state filed an amicus brief earlier this month encouraging the court to deny the lawsuit.
The brief's arguments included references to historic lawsuits like Brown v. Board of Education and Grimm v. Gloucester City School Board that specifically addressed inequalities in schools for minority students.
While Tuesday's ruling is a win for LGBTQ rights advocates in education and their respective students, there still remains a final barrier to ensure that the VDOE's policies are sanctioned in the fall.
"The dismissal clears one statewide hurdle for the guidelines and limits future challenges," reports the Virginian-Pilot newspaper. "But it leaves the fight to continue at local school boards, which are currently debating how or if to implement policies before the start of the school year."